How Does the New Audi S3 Stack Up Against The BMW M135i
Insights How does the new 2020 Audi S3 stack up against the 2020 BMW M135i?
---
If anybody were to ask us who started the bonkers luxury hot hatch segment, we would easily say it was Audi. Yes, Volkswagen had the Golf GTI, but it was Audi (Audi S3) who had the first posh and luxurious hot hatch that was a bit of a hooligan.
These days and no thanks to Audi's minuscule presence here in Malaysia, no one really associates Audi with luxurious hot hatches, but internationally, they are still known to be one of the best in the deluxe hot hatch market.
Jealous of all the new more powerful and affluent hot hatches popping up everywhere, Audi was never going to let theirs get left behind, so what does Audi do? Introduce a new one, of course.
The new Audi S3 hatchback (Audi likes to call it sportback) and sedan has just recently been unveiled by the German automaker. It now comes with 306hp and 400Nm of torque making it a better rival for the rest of the chasing pack which pretty much have the same amount of power.
But where does it stand compared to the rest? Since the Mercedes Benz A35 and Golf R are the oldest, we thought we would compare it with the younger M135i because not only is it the newest next to the Audi S3, it is also the most powerful out of the hot hatch bunch - on paper anyways.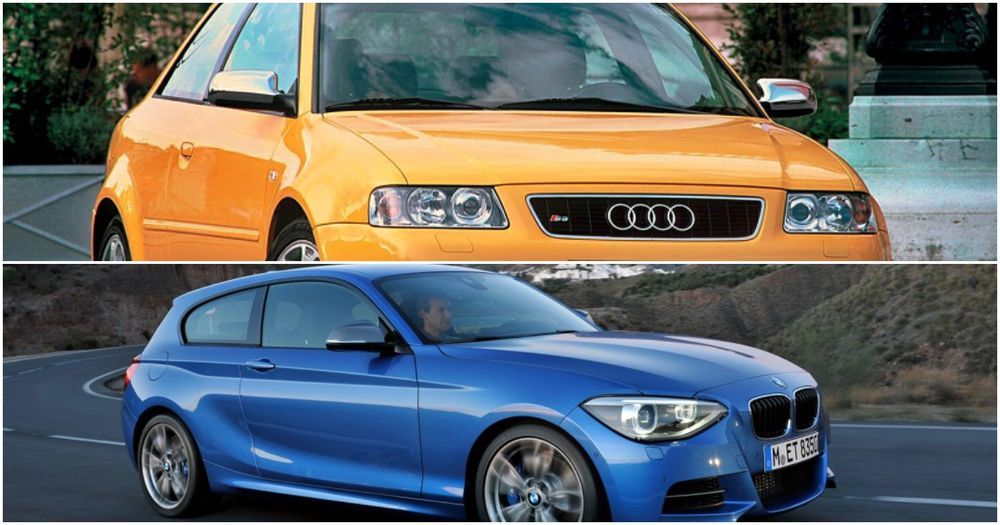 Background: Audi S3 and BMW M135i
Audi launched the first generation S3 way back in 1999. Apart from its VW group sibling the Golf GTI which was not so lux, it was the only luxurious hot hatch that was built during that era. It featured a 1.8-litre, 210hp turbocharged engine borrowed from the Audi TT. At the time, most of the hot hatches concentrated on power and not too much on the comfort side. Audi managed to combine the two which really did put the S3 on a pedestal. The M135i, on the other hand, was created during an era where it was playing hot hatch catchup. This is not really BMW's forte, but BMW was in no way going to let other manufacturers have all the fun. The previous iterations of the 1 Series hot hatches all had 3-litre engines and rear-wheel drive. It was in a class of its own. BMW has now finished experimenting and has decided to make a car with a more traditional hot hatch formula (FWD/AWD/2.0-litre turbo) - and voila, the M135i X-drive is born.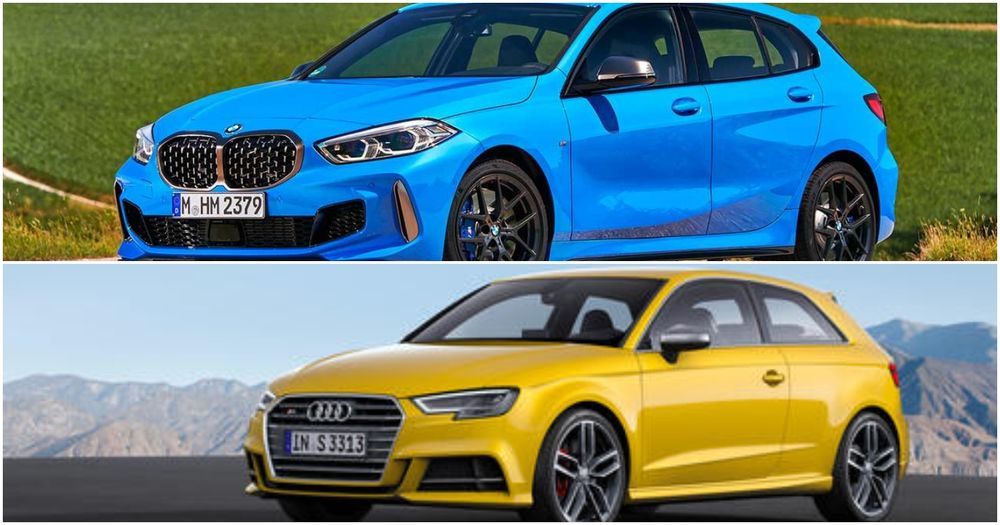 Exterior: 2020 Audi S3/ 2020 BMW M135i
There's still no doubt that the S3 is probably the most elegant looking hot hatch out of them all. It manages to blend some aggressiveness into its classy demeanour very well. Looking at the debut pictures, it's pretty hard to tell whether it is an S model. Most people would probably mistake it for just a regular A3, and that's a good thing. The M135i on the contrary, is the polar opposite of the S3. It wants people to know it's a mean machine. There's just obvious aggression everywhere.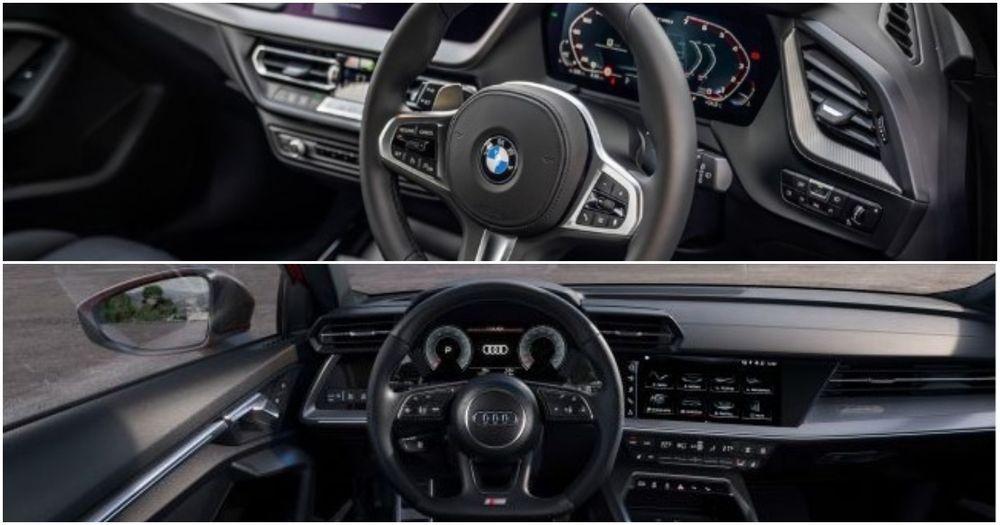 Interior: 2020 Audi S3/ 2020 BMW M135i
We all know when it comes to interiors Audi is pretty much one of the top interior designers out there. The new Audi S3's interior doesn't disappoint and looks very Lamborghini-ish. It is once again a masterclass in how to do vehicle interior. The M135i is not too shabby either. Its typically timeless like all BMW interiors and looks very clean. The only thing that gives away that it is a special car are the two front seats and that striking red colour. By going to an AWD configuration, the interior space has benefitted and now presents a bit more room despite its shrunken wheelbase.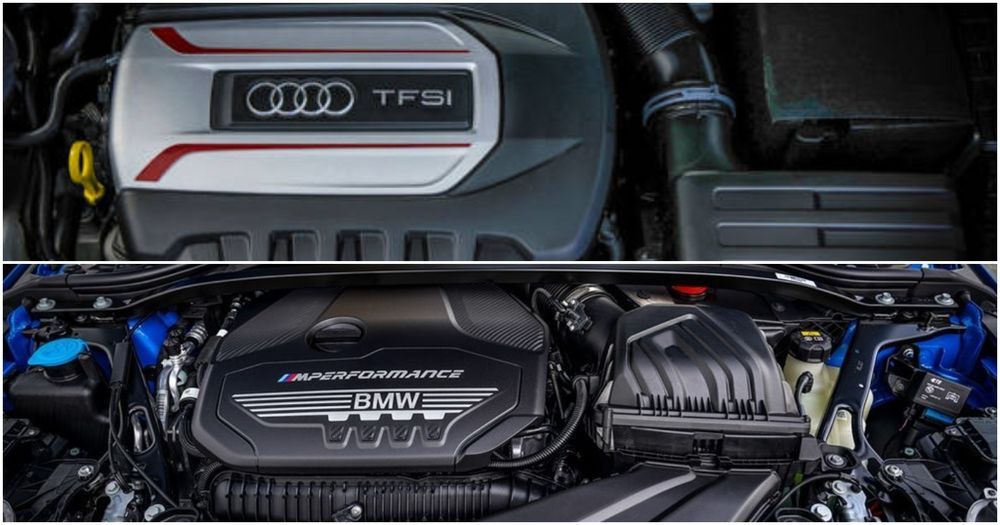 Engine: 2020 Audi S3/ 2020 BMW M135i
While BMW fans are still trying to get around to the idea that the M135i is not a rear-wheel drive hooligan, kudos must be given to BMW for making a peach of a 2.0-litre turbocharged engine. Out of its similarly fast hot hatch rivals, the M135i is the most powerful, but only pips the rest in the torque area by having an extra 50nm. We are also glad to see that BMW has equipped it with their famous 8-speed automatic gearbox, which distributes power to all four wheels through a BMW xDrive (AWD in BMW language) and although it is a lot less of a riot thanks to this composed drivetrain, it is probably not the vehicle that most wanted but what most need. The Audi S3 with its 2.0-litre TFSI engine which is rated at 306hp and 400nm of torque is a bump up on power compared to its predecessor. The TFSI all wheel drive powertrain, is something familiar so nothing new here, just more power. As expected, a seven-speed dual-clutch gearbox is mated to the engine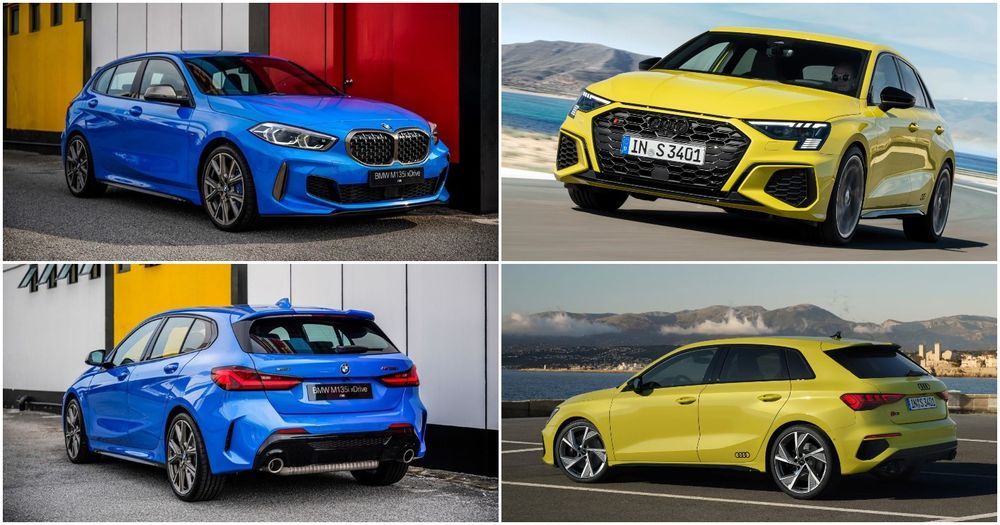 Which one should you consider? 2020 Audi S3 or 2020 BMW M135i
We haven't driven either vehicle yet but just from a paper point of view there is no doubt you should consider the BMW instead of the Audi. There were rumours that Audi Malaysia is considering bringing in more performance-oriented cars instead of just SUVs but nothing concrete is yet visible. It's a shame really because we know that Audi's performance cars are one of the best in the world but at the end of the day, if they are not willing to support their vehicles like Mercedes and BMW, there is no point really even thinking about the Audi. Stranger things have happened so this might change in the future. But hey, at least we can find some solace that the Mercedes Benz A35 and BMW M135i are around to satisfy our love for hot hatches.
---
---
---
---
Comments