BMW And Audi Sold Record Number of Cars, But Mercedes-Benz Sold Even More To Claim No.1 Title
Auto News At the surface, it might appear that BMW and Audi is losing ground to Mercedes-Benz, whose current product offensive is bringing the three-pointed star to a new golden age of Stuttgart. In truth, BMW have been selling more cars than ever before, as are their Bavarian colleagues in Ingolstadt's Audi.
What's happening is that the premium segment is growing faster than ever before, but Mercedes-Benz grew faster than everyone else.
BMW just broke a new record for themselves by closing 2016 with 2,003,359 cars sold. It's their sixth record breaking year in a row. The numbers don't include MINI, Rolls-Royce or BMW Motorrad motorcycles.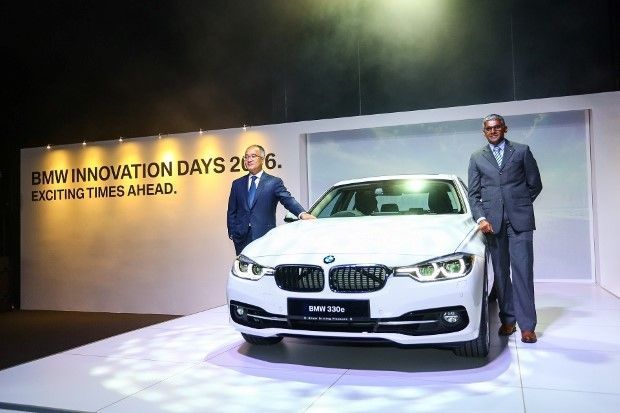 Closer to home, BMW Group Malaysia also had another record breaking year, growing by 16 percent to sell 10,906 vehicles. Out of these, 9,000 were from BMW, 902 from MINI and the remainder from BMW Motorrad.
Audi too is having a good year. Despite what dieselgate news surrounding the Volkswagen Group might have you thinking, Audi hit a new record high in 2016 by selling 1,871,350 cars. In fact, sales of their most expensive R and RS models crossed the 20,000 mark for the first time, hitting 20,200 cars. Audi's flagship R8 grew 31.8 percent to contribute 2,890 cars sold.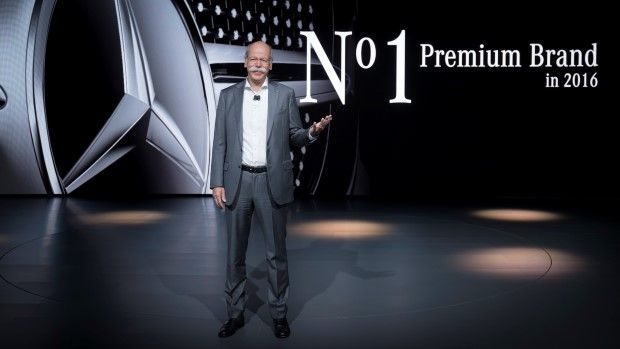 All their numbers however, were overshadowed by Mercedes-Benz, which pulled ahead of BMW by just 4 percent to claim the title of the best-selling premium automotive brand in the world.
Mercedes-Benz ended 2016 by selling 2,083,888 cars. The numbers don't include cars from its smart (the brand is spelled in lower case) sub-division.
With all the brand's respective sister-brands added, the BMW Group sold 2,367,603 vehicles (includes MINI, Rolls-Royce, BMW Motorrad). Excluding its motorcycles, the BMW Group sold 2,222,571 four-wheelers.
As for Mercedes-Benz Cars, which also includes smart, a total of 2,228,367 cars were sold.
Much of Mercedes-Benz's gains were contributed by China and Europe. Sales in China grew by a double digit 26.6 percent (sales in the Asia Pacific region grew 19.3 percent). The brand's European operations also did well by growing 12.4 percent. Curiously, it retreated 0.8 percent in USA.
It's a similar story for BMW, which grew 9 percent in Europe and China, but retreated 9.7 percent in USA.
Oddly, Audi not only shrugged off the dieselgate that's surrounding parent company Volkswagen Group, but even profited at the expense of BMW and Mercedes-Benz to grow 4 percent on ground zero of dieselgate. 2016 was also marked the seventh consecutive annual growth registered for Audi.
---
---
---
Comments