Hyundai IONIQ 5 Launched In UK – From RM 213,291.35
Auto News It would be an understatement to say that Hyundai hasn't gone from strength to strength in recent years, but the IONIQ 5 seems to be their biggest step yet.
---
Do you remember the Hyundai Ioniq? It was offered here for a reasonable amount of time, either as a hybrid, plug-in hybrid, or full battery electric vehicle – and the reception to it was pretty decent considering it was a Korean car. Since the launch of the Ioniq, Hyundai decided to spin-off the Ioniq name as an entire sub-brand, like Genesis – and 2021 marks the launch of their first car, the IONIQ 5.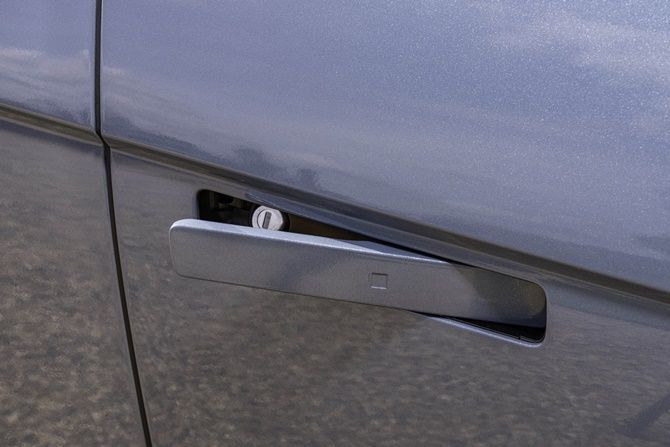 Built upon the same platform as the Kia EV6, the IONIQ 5 packs similarly potent performance. An electric range of up to 480 km and being able to charge from 10 to 80% in just 18 minutes (with the right kind of charger) make for a battery electric vehicle that really lives up to modern requirements. It is offered in both rear-wheel drive and all-wheel drive – completely independent of the specification you choose.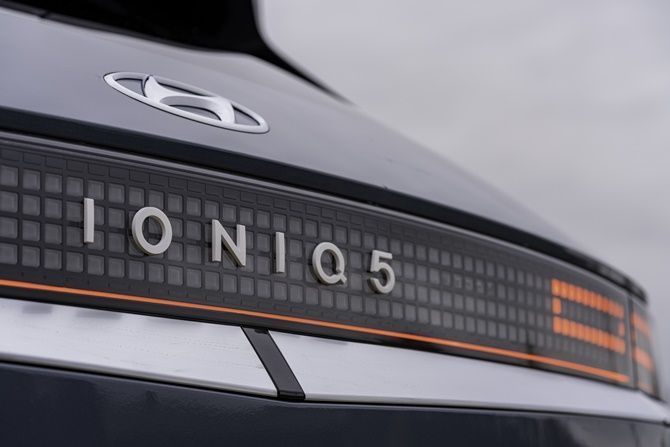 Battery options are available in either 58 kWh or 73 kWh flavours, the latter of which combined with the rear-wheel drive output providing the longest range. For the 58 kWh rear-wheel drive variant, you get a pretty normal 170 PS and 350 Nm of torque. Going up to the mid-range 73 kWh rear-wheel drive, outputs go up to 217 PS and 350 Nm of torque. Topping out the range with the 73 kWh all-wheel drive means 305 PS and 605 Nm of torque spread across all four wheels.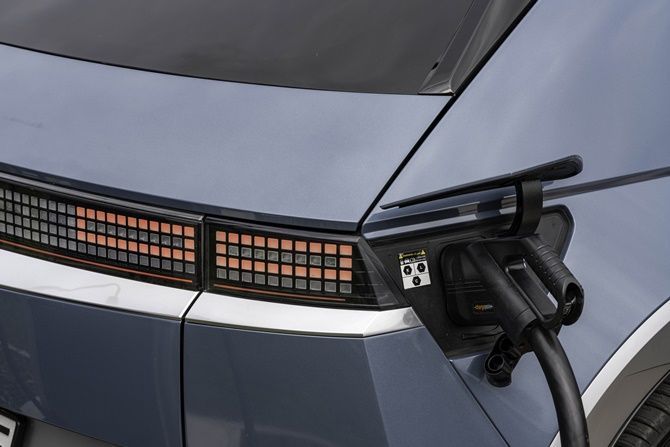 On more regular charging options, your average wall socket or home charger will be able to get you to full power in roughly five to six hours depending on variant. A more robust public charger will get that time down to 45 minutes to an hour, depending on variant – to get you to an 80% charge. As mentioned earlier, all variants on the high-speed 350 kW charge system will take just under 18 minutes to reach 80% charge.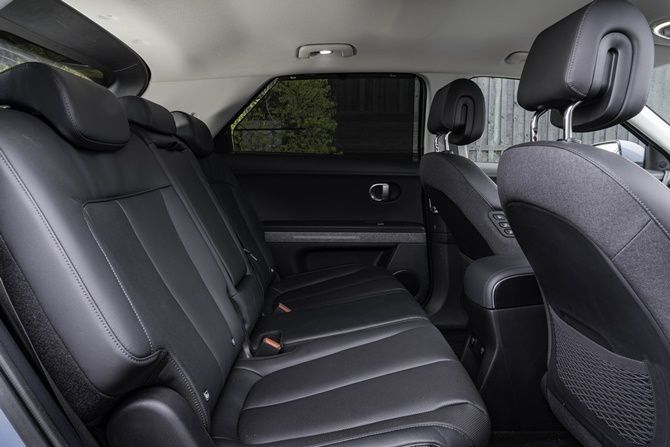 Rather surprisingly, the IONIQ 5 isn't that heavy. Kerb weights start at 1,830 kilograms, and go all the way up to 2,100 kilograms – fairly comparable with a modern mid-sized luxury sedan or SUV. Unfortunately it isn't exactly the largest of cars, being closer to a compact crossover than anything else – it seats five, though not with an astounding amount of legroom.
This is especially peculiar as while the wheelbase is astoundingly long at 3,000 mm, the overall length is just 100 mm or so longer than a Proton X70, and it is both marginally narrower and marginally shorter. For some bizarre reason, there just hasn't been much translation from exterior sizing to interior space, especially when you imagine how long that wheelbase is.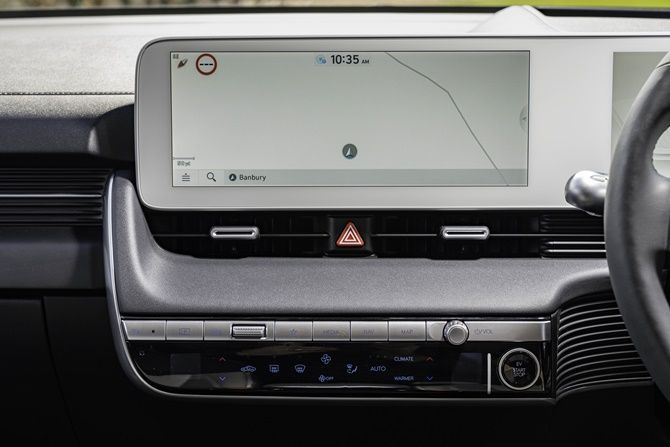 Active safety and functionality are fairly highly specified and flat across the range of models. The SE Connect entry level model makes do with manual adjusting front driver seats, while the rest get electric adjustment. A 12.3-inch touchscreen infotainment system is common across all the variants, as is your usual host of connectivity options.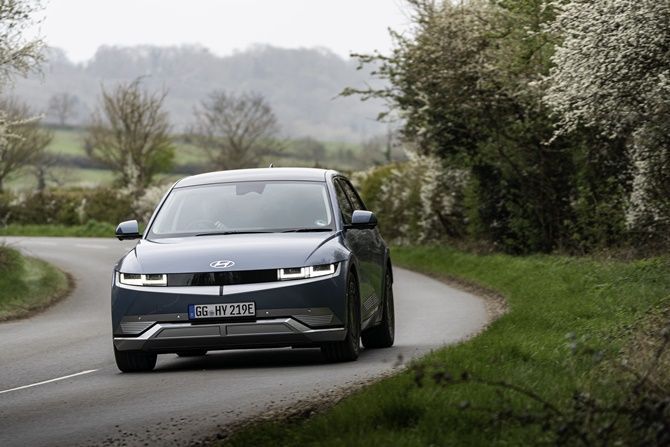 Items like Forward Collision Avoidance Assist and Highway Drive Assist are common across all variants, though vary in terms of assistance level. The SE Connect model gets a more rudimentary variant that doesn't assist with crossing junctions, and gets the first level of Highway Drive Assistance. Naturally the mid and high spec variants get the missing items, though Hyundai hasn't specified what that entails.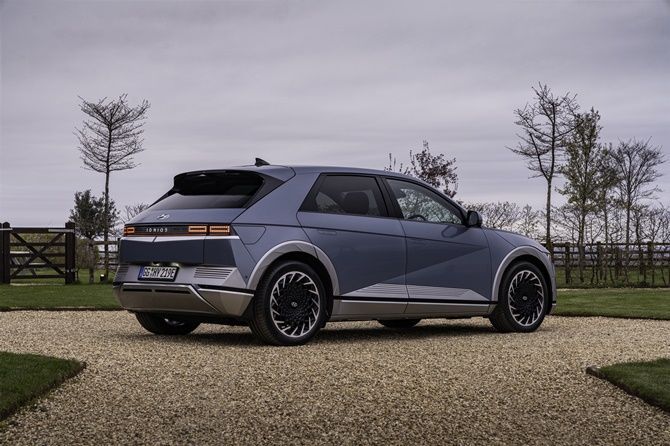 As for the prices, the IONIQ 5 starts at just 36,995 GBP (RM 215,165) for the entry level SE Connect variant that only comes with the 58 kWh rear-wheel drive package. One level up is the Premium variant, going for 39,295 GBP (RM 228,542), 41,945 GBP (RM 243,954), and 45,145 GBP (RM 262,566) for the 58 kWh rear-wheel drive, 73 kWh rear-wheel drive, and 73 kWh all-wheel drive powertrains respectively. Going up to the Ultimate variant will set you back 42,295 GBP (RM 245,990), 44,945 GBP (RM 261,402), and 48,145 GBP (RM 280,014) for the aforementioned powertrain variants in that order.
---
---
---
---
Comments