Hyundai IONIQ 5 Revealed - High End EV Tech Comes Down To Earth
Auto News Hyundai has taken the wraps off their first new model under their IONIQ sub-brand. Simply, called the 5, this slightly high-riding hatchback (or is it a crossover too?) seeks to be the gold standard of a new breed of 'sweet spot' EVs.
---
Though we're quite accustomed to seeing high-end electric cars take the form of much larger, sleeker-looking vehicles, Hyundai's approach resembles that of Volkswagen or Polestar much more than Tesla or Porsche, Mercedes-Benz, or Audi.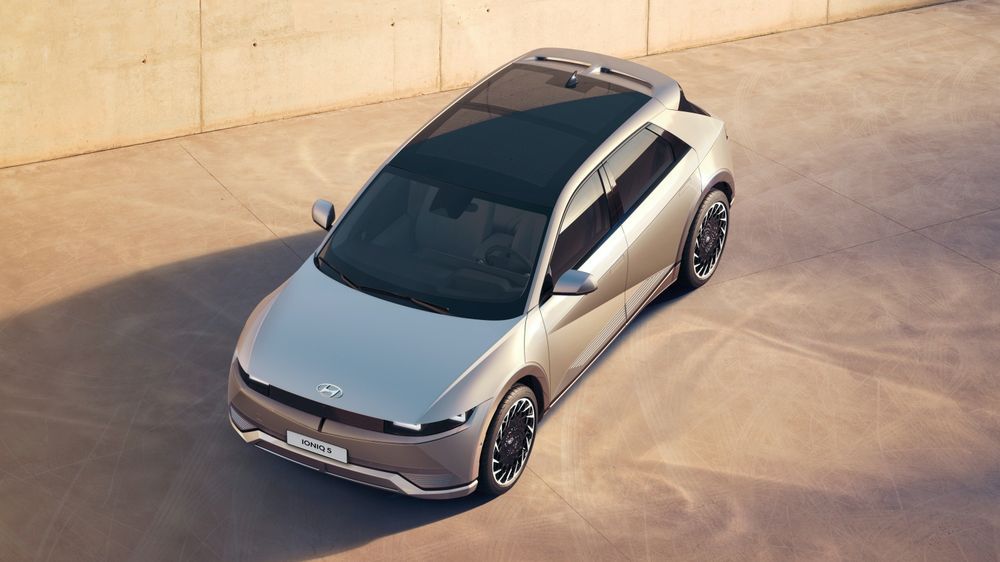 Prior to yesterday's unveiling, the IONIQ 5 hasn't exactly been the industry's most closely guarded secret. Hyundai had previously brought the retro-futuristically styled 45 EV Concept to the 2019 Frankfurt Motor Show, which quickly got rumours swirling about it eventually becoming a full production model under a new and mysterious division, and underpinned by their all-new EV platform.
Through E-GMP (Electric-Global Modular Platform) and the new IONIQ brand, Hyundai plans to consolidate its various electric vehicles and electrification efforts, which might even include the few Kia models running around as well such as the Niro EV and Soul EV, while bringing high-end technologies to bear on more mass-market models.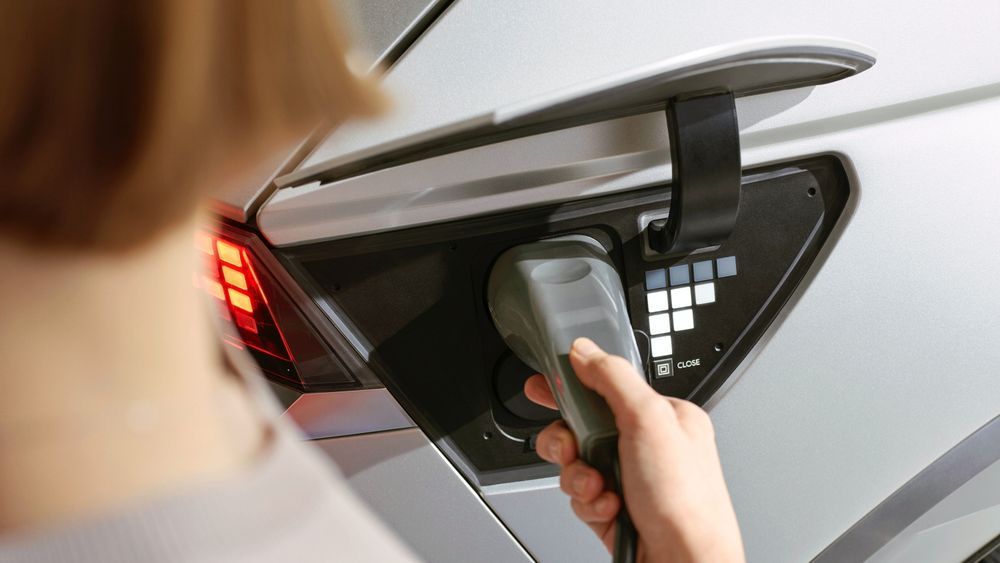 The IONIQ 5 straddles the line that divides the upper echelons of electric vehicles with that of the everyday car owner: a bridge between the Nissan Leaf and a Tesla Model S, let's say. Therefore, the car brings features such as an 800V electrical architecture that opens it up to very fast charging (up to 220kW DC, according to Hyundai). This enables the car to gain 100km of range in as little as 5 minutes while a 10% to 80% charge can be achieved in just 18 minutes.
Previously, this level of fast charging support was only available in the Porsche Taycan and will only soon be reaching customers of its sister car, the Audi e-tron GT. With its wheels pushed as far out to the corners as possible for an expansive 3,000mm wheelbase, the IONIQ 5 leaves as much area in between for batteries and interior space.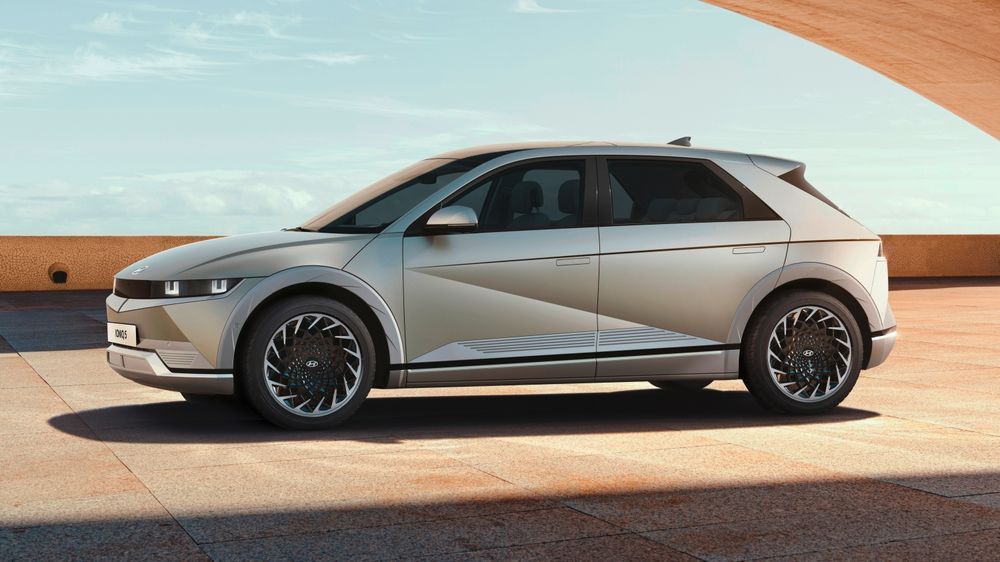 Speaking of those, Hyundai will be providing two battery options for the car: the Standard Range with 58kWh and Long Range with 72.6kWh. At each tier, the IONIQ 5 can be specified with either a rear-only single motor or dual-motor system for all-wheel drive.
Pairing the AWD motor with the larger Long Range battery yields the most performance with a 300hp system output and a fat 605Nm of instant torque for a 0-100km/h dash of just 5.2 seconds. However, equally predictable is the mating of the single-rear drive motor with the Long Range battery. This configuration allows the IONIQ 5 to reach that headline-grabbing claimed range of 480km on a single charge.
The car can also be optioned with a photovoltaic roof that Hyundai terms as an "eco-friend solar roof". You'd presumably lose the panoramic sunroof, of course, but no mention is made of contributing much charge to the system to, for example, run the air conditioning system or infotainment independently, but the panel can help top up the battery during longer periods of idle to prevent discharge.
Also quite unique to the IONIQ 5, though it most likely will crop up in other E-GMP-based EVs, is the vehicle-to-grid or vehicle-to-load (V2L) functionality with a max output of 3.6kW. Not only would this allow the car to act as a mini generator for other electronics and even high power equipment, but it could also feed the stored charge in its batteries back into the grid when its plugged in at home, provided compatible infrastructure. This is especially useful for regions where electricity rates vary depending on the time of day, potentially saving customers a good chunk of change.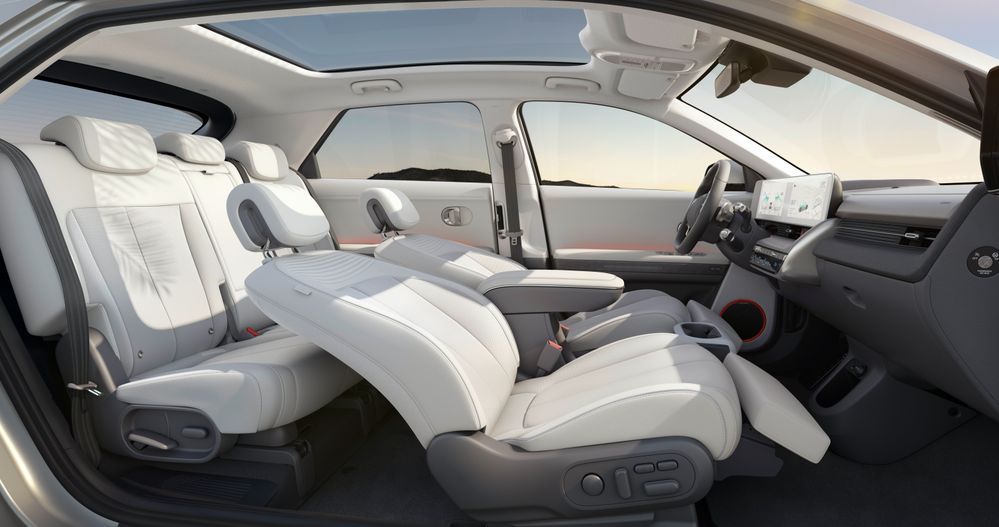 The interior is sedate and quite clinical with its white and grey tones but is livened up with accent points that have integrated ambient lighting, selectable by the driver. Elsewhere, the dashboard is dominated by dual 12-inch displays to function as infotainment and instrument cluster a'la Mercedes-Benz's MBUX.
Its floor is completely flat, as you'd expect with an EV, and Hyundai has tailored the cabin to be as adaptable as possible with highly reclinable front seats and a sliding centre console. There's also an augmented reality head-up display and a more advanced version of Hyundai's Bluelink connected car system for tighter integration and control via smartphone.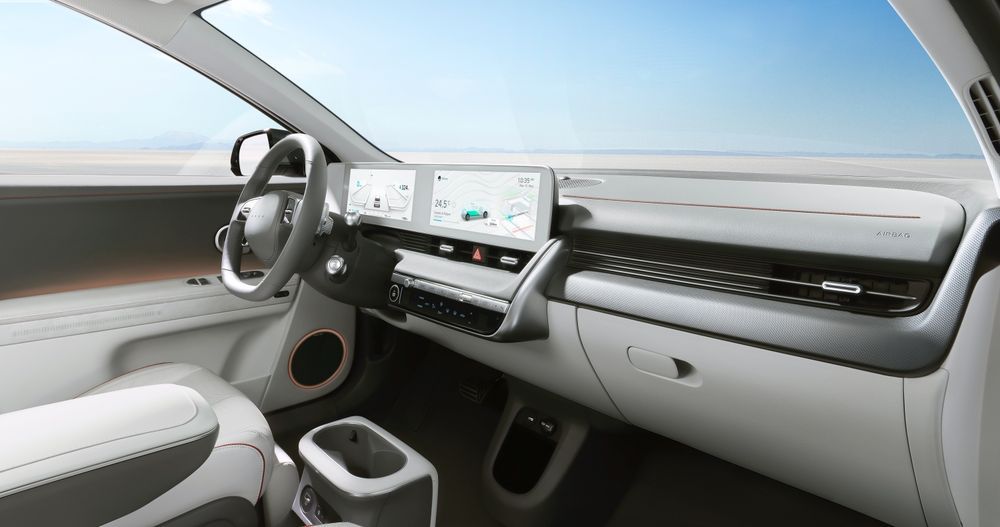 Surrounding all this tech is an interior space that manages to keep its premium feel while being ecologically conscious with copious use of sustainable materials including recycled plastic bottles to fashion to soft touch surfaces and the headliner, while wool and 'eco-processed' leather made with plant-based extracts are used for the seats.
All told, the IONIQ 5 is an extremely impressive showing from Hyundai, and in a single swoop potentially positions them in a front-running position to capture a significant share of the eventual mass adoption of electric vehicles by bringing high-end EV tech to a much wider customer base.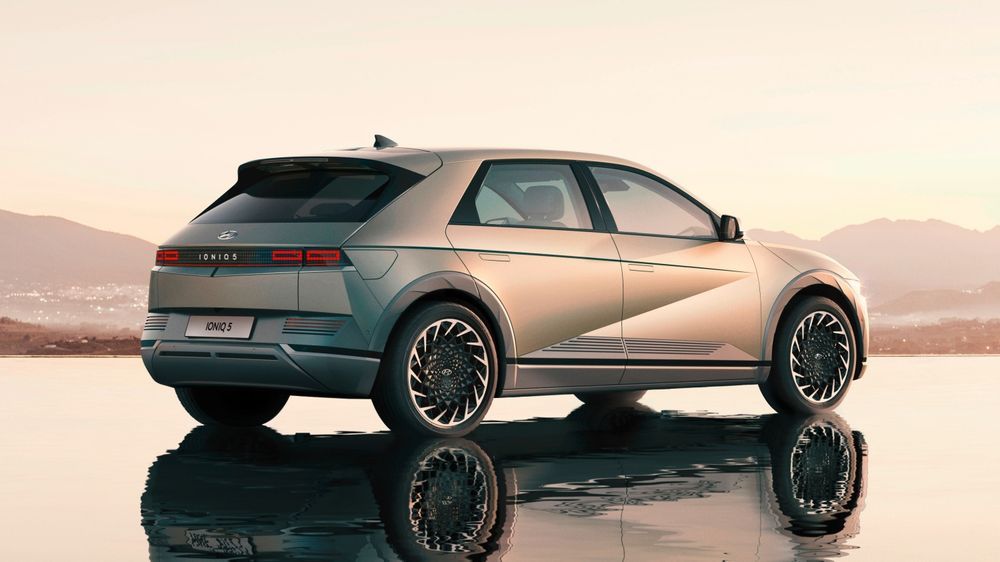 Prices have yet to be announced, but it's expected to not be too far off other semi-premium EVs such as the Tesla Model 3, Volkswagen ID.3, and Polestar 2, potentially undercutting them all at the lower end of the range.
---
---
---
---
Comments