iCardata: The Best Time To Buy/Sell A 2015 (X253) Mercedes-Benz GLC250 4Matic
Insights We take a look at the resale value of the (X253) Mercedes-Benz GLC 250 4Matic AMG Line premium SUV.
---
As we write this, Mercedes-Benz is conducting pre-production testing on two of its most exciting upcoming models – the AMG Project 1 and the next-generation Mercedes-AMG SL Roadster. All at once, Mercedes is forging ahead in an entirely new genre of supercar, one that is actually fitted with a power unit based off Lewis Hamilton's Formula 1 car, and with the SL Roaster, reviving one of its most hallowed nameplates, one that almost ceased to exist with the introduction of the more recent Mercedes-AMG GT series.
The SL Roadster proves that despite the challenges of producing and creating a business case for low-volume sports car – heritage is important, and heritage always pays dividends down the line.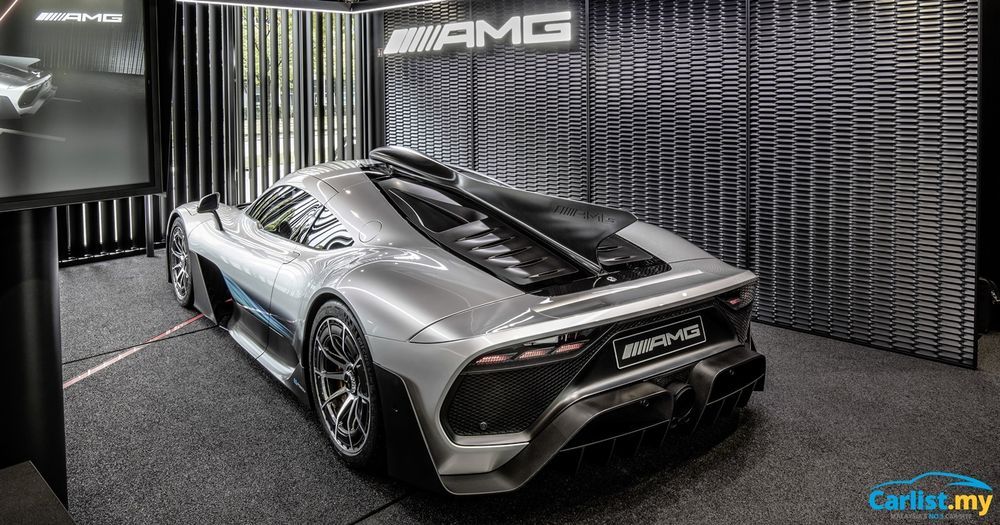 Alongside, though slightly lower down the pecking order – Mercedes-Benz have carved out a considerable lineage with their entry and mid-range models – namely the A- and B-Class range, and C-Class.
However, the largest contributors to their growth in recent time has been their SUV models – namely the GLA, GLB, and the darling GLC. Offered alongside their sedan (and selected hatch) counterparts – Mercs SUV line-up has opened the brand up to an entirely new generation of buyers and as the results will show – are extremely successful.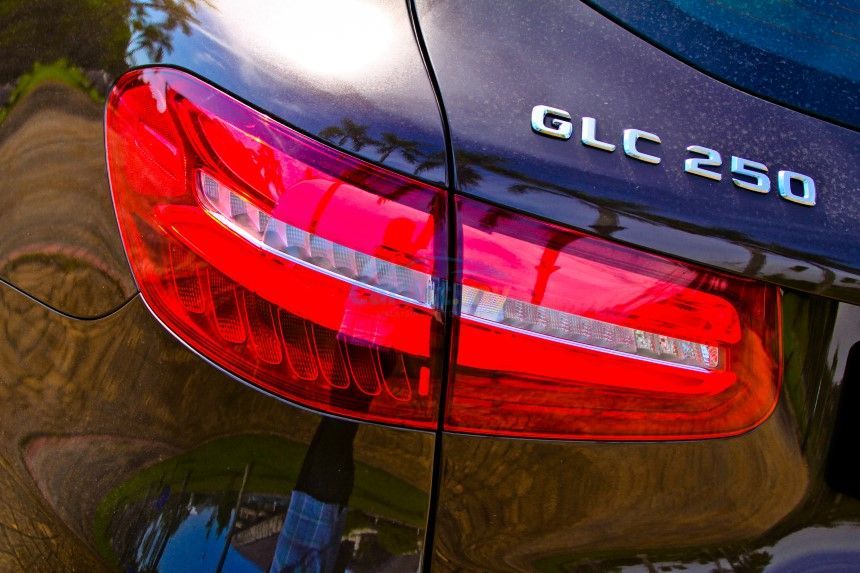 Closer to home, the GLC in particular has garnered superb success since its introduction in 2015 – appealing to lifestyle-centric customers and growing families alike for its blend of SUV machismo, premium style and potent powertrain packages.
In the second part of our premium-SUV reports – after last week's BMW X3 article – we now look at its leading rival, the GLC and in particular, the ever-popular (X253) GLC 250 4Matic variant.
Overview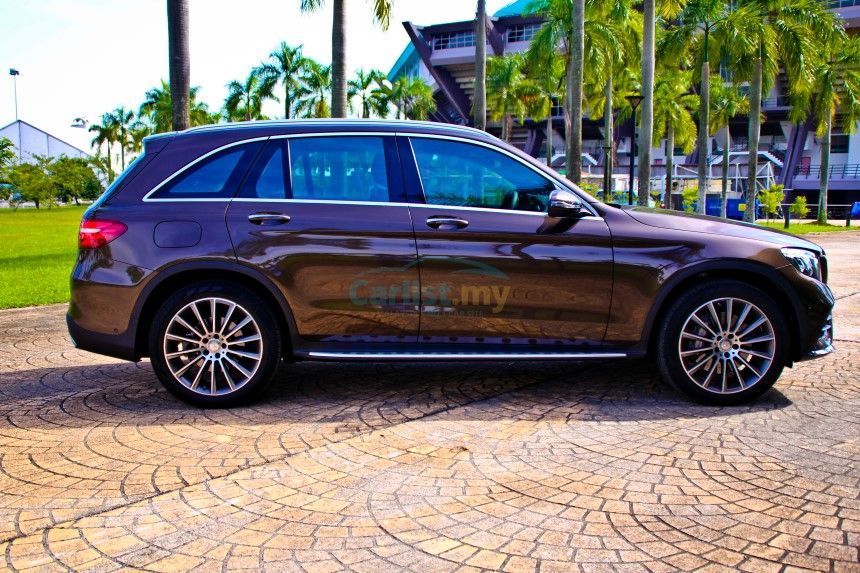 The GLC range of SUVs was first introduced in Malaysia in Q1 of 2016 – and despite it being a relatively new and unproven product at the time, Mercedes-Benz Malaysia nearly could not make them fast enough, as units flew out showroom doors to make it the top-selling SUV in its class in very short order.
Initially launched in Malaysia in just one variant – the GLC250 4 Matic – Mercedes-Benz Malaysia has steadily introduced several more variants – including hotted-up AMG variants – and invested in CKD production to keep prices competitive against its other German rivals, the BMW X3 and Audi Q5.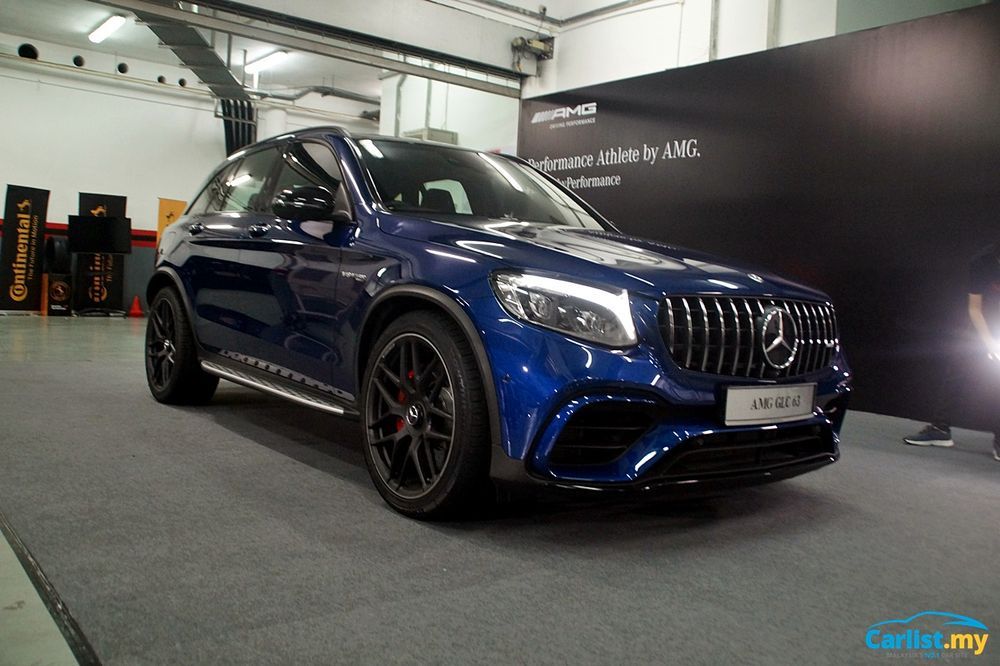 Here's a brief snapshot of the GLC's presence in the Malaysian market:
January 2016 – Mercedes-Benz GLC launched alongside the GLE and GLE Coupe. Singular GLC 250 4Matic AMG Line variant priced at RM328,888. Limited-run Edition 1 models introduced at RM360,888.
May 2016 – GLC 250 Exclusive variant added at RM325,888, RM3k down from AMG Line.
August 2016 – CKD-assembled GLC 250 4Matic AMG Line introduced – RM3k down from CBU price at RM325,888.
October 2016 – Mercedes-Benz GLC Coupe hits market, singular GLC 250 4Matic variant priced at RM428,888
April 2017 – Mercedes-AMG GLC 250 4Matic gets Agility Control suspension, price unchanged.
August 2017 – Mercedes-Benz GLC 200 launched RM288,888.
September 2018 – GLC 200 updated with Blind Spot Assist, GLC 250 updated with Blind Spot and Active Lane Keeping Assist, price up RM293,888 and RM333,888 respectively.
March 2019 – GLC 300 4Matic Coupe AMG Line RM399,888.
December 2019 – Facelifted GLC 200 and 300 launched in Malaysia at RM300k and Rm350k respectively. GLC 250 dropped from the line-up. Facelift introduces styling updates and a more powerful new M264 engine.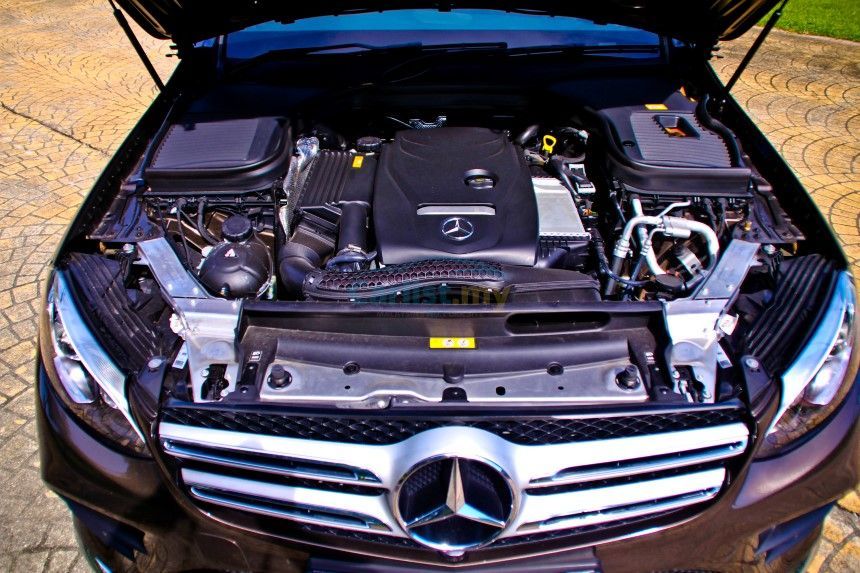 For this report, we will look at the GLC 250 4Matic line. The longest-serving member of the GLC range (until the introduction of the GLC 300) which gives us a wider spread of data points across the marketplace.
Our reports utilise iCarData. Our in-house developed iCarData, collates data from thousands of used vehicle deals that have been listed on Carlist.my throughout the years. Hence, by filtering our search for listings of a particular model throughout the measured timeframe, we are able to track with substantial accuracy the rates of depreciation of any vehicle as they were featured in the period.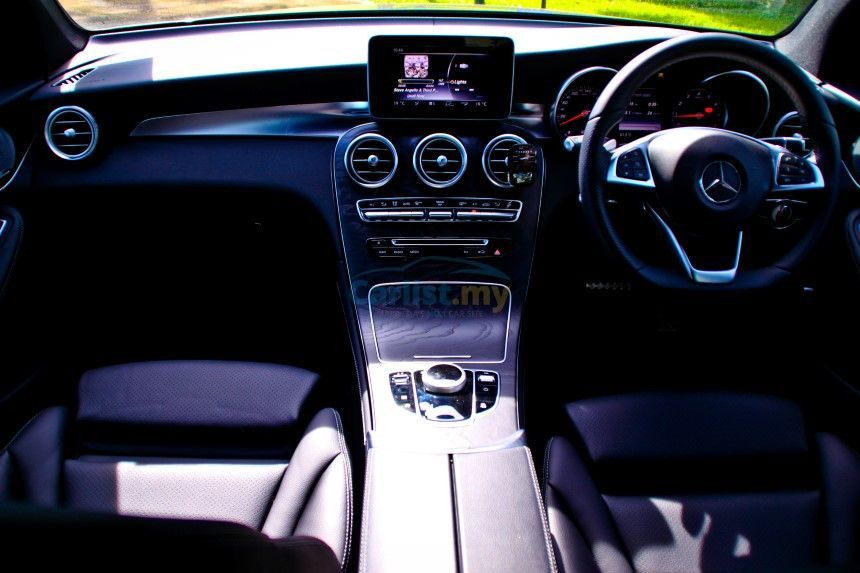 In the case of the GLC 250, these algorithm-based data provides unmatched clarity with regard to the natural depreciation of the car from its launch year to 2020 – helping both buyers and sellers make prudent financial decisions if they are in the market to buy or sell a GLC SUV.
Check out some of our other iCarData feature of the GLC's main rival, the BMW X3 xDrive20i and other popular models, such as the Mazda 6.
Specifications of the 2015 (X253) GLC 250 4Matic AMG Line
Price: RM325,888
Engine: 2.0-litre, inline-4, turbocharged, petrol
Power: 211hp at 5,500 rpm
Torque: 350Nm from 1,200 to 4,000rpm
Transmission: 9-speed automatic G-Tronic with torque converter
Safety: Nine airbags, Collision Prevention Assist Plus, Crosswind Assist, Attention Assist, Active Parking Assistant, Distronic Plus active cruise-control system, Steering Assist
Origin: Locally-assembled in Pekan, Pahang.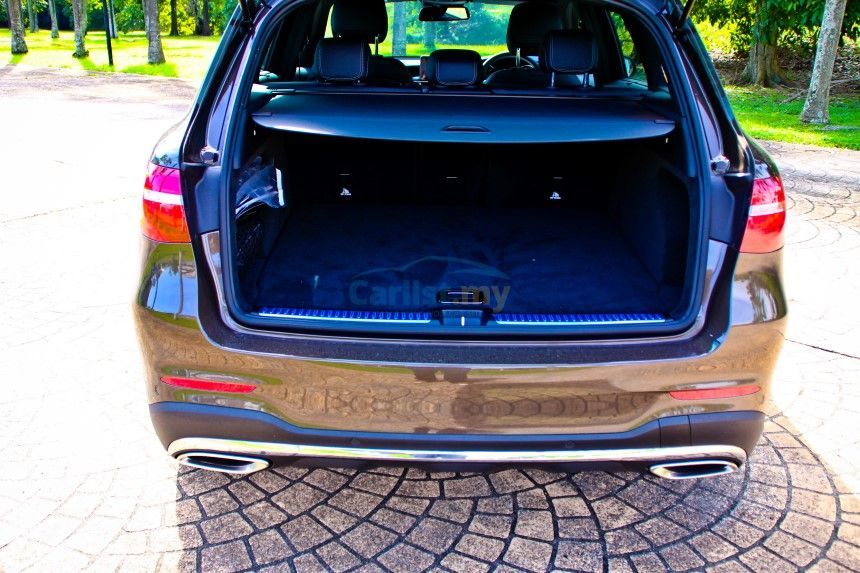 We have taken into account the following to keep our numbers accurate and representative.
Vehicle variant: (X253) Mercedes-Benz GLC 250 4Matic AMG Line - CKD model
Depreciation is calculated using the original list price.
Depreciation percentage does not take into account special/ seasonal offers or rebates on the original selling price.
Depreciation for other variants may differ, in particular, fully-imported units also sold between Jan and Aug 2016.
Based on ICarData, here's the summarized data for depreciation:

And the graphical analysis below: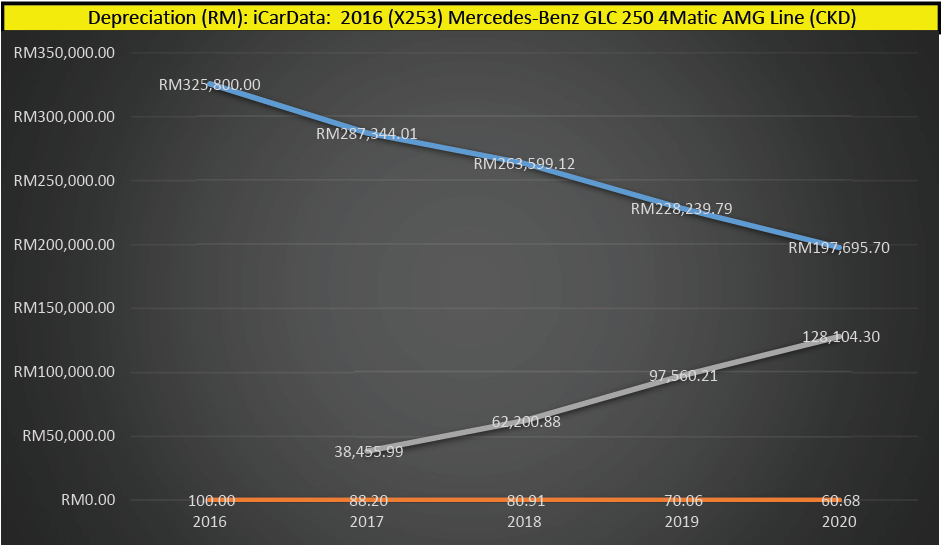 Blue line: Average selling price (RM) by year
Grey line: Cumulative depreciation (RM) by year
Orange line: Retained value percentage by year
Conclusion
From the above results of iCarData, we find that the Mercedes-Benz GLC has some of the strongest and most organic value retention rates for any premium vehicle we have featured.
The GLC certainly fares better than the BMW X3 in the first four years of the car's lifespan, only losing circa 40 percent of its original value in the first four years. The graphical analysis further shows how organic the depreciation actually is - which stands at approximately 10 percent year-on-year.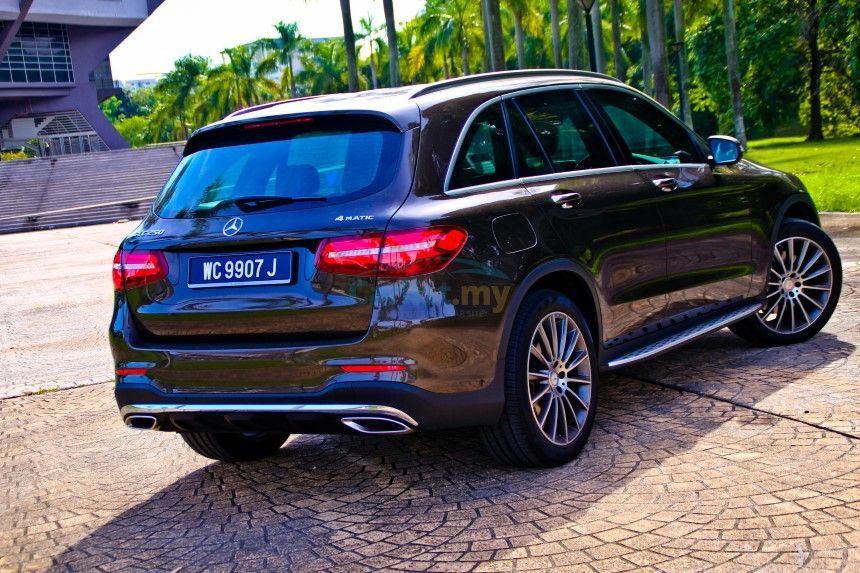 Though it must be said that, the real trial by fire is to measure the depreciation in the sixth year, as a large number of these SUVs jump off the manufacturer's warranty period and enter the used vehicle market. Though judging from the numbers of the first four years, they're strong indeed.
The GLC also benefits from great timing, given its main competitors, the X3 and Q5 were pretty far along in their lifespan during the GLC's introduction, so being the new kid on the block, the GLC got all the attention.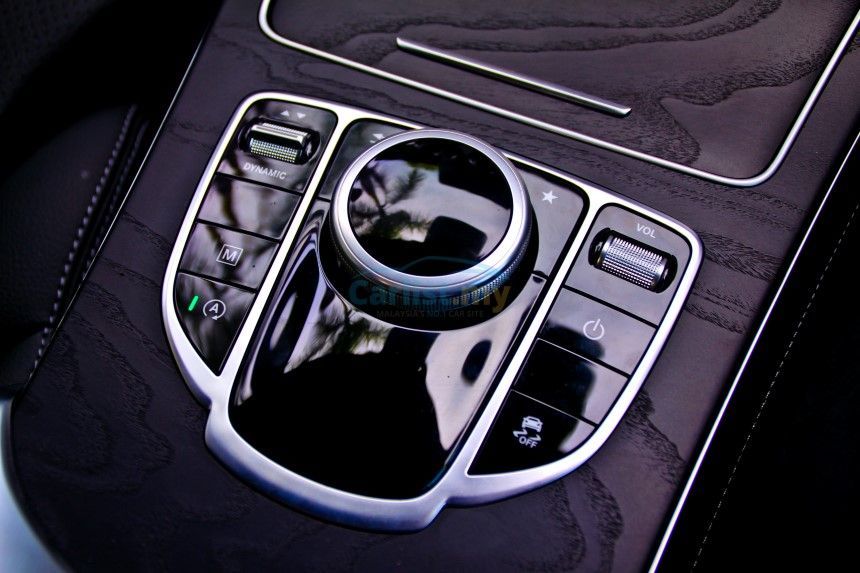 With that said, we can infer that sellers can take their time in choosing when to sell their GLC. Given its organic depreciation rates, sellers would have a longer time frame to take advantage of prices holding steady in the first four years since overall depreciation values versus retained values have not yet equalised.
As for buyers, the best time for a used car buyer to buy a GLC would be just after it enters the fifth year of its lifespan. If we extrapolate the data, we can approximate the GLCs retained value to be at 50 percent of its original selling price as it enters this period.
This would also mean that buyers still have ample choices in terms of financing, however, they might have to do without manufacturer warranties in place. Of course, buyers are advised to do their homework and get a thorough inspection done prior to purchase.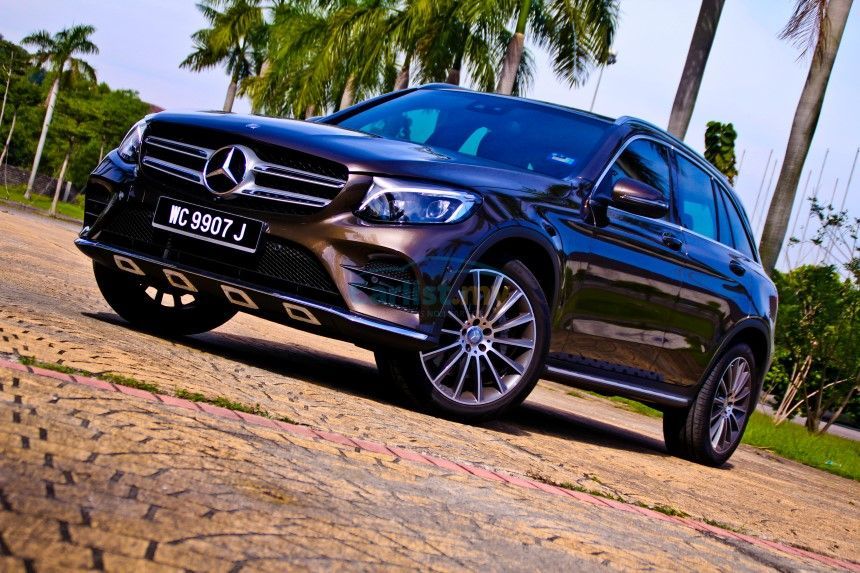 For some great deals on the (X253) Mercedes-Benz GLC, click here.
If you're looking to sell your Mercedes-Benz GLC, we have two solutions for you too. List in on carlist.my or better still use Carlist Bid where we remove all the hassle of selling your car for you as you get searching for your next upgrade.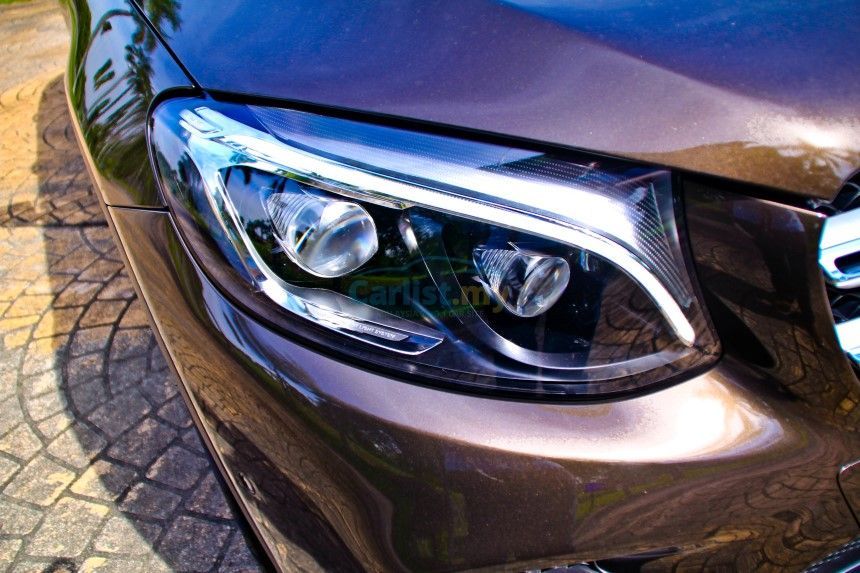 Which make/ model would you like us to research next? Let us know in the comments.
---
---
---
Comments