Illegal Taxi Drivers In Trouble As Bank Repayments Mount Over Seized Vehicles
Auto News Those whose cars have been seized by the Land Public Transport Commission (SPAD) for operation of illegal taxi services find themselves in a rock and a hard place as their respective banks are demanding loan repayments.
As the court deliberates and delays the hearing, these owners are not permitted access to their vehicles, and therefore unable to perform the services necessary to generate the income to satisfy their lenders.
The Sun Daily reports that many of these vehicles are new, and are used as partner transport for smartphone apps such as Uber, GrabCar and others over the past 11 months. Even supposing the court delivers its verdict to strip the cars from their ownership, the drivers would still have to pay the outstanding monthly instalments.
The report states that there are currently somewhere around 53 private cars sitting idle awaiting the court verdict. Among them are Mercedes-Benz (E200, E230, S280), Nissan (Teana, Sylphy, Almera), Toyota (Camry and Vios), Honda (Accord, City, Jazz), Hyundai Elantra, Kia Optima K5, along with several local models such as Proton Saga, Proton Preve and Perodua Myvi.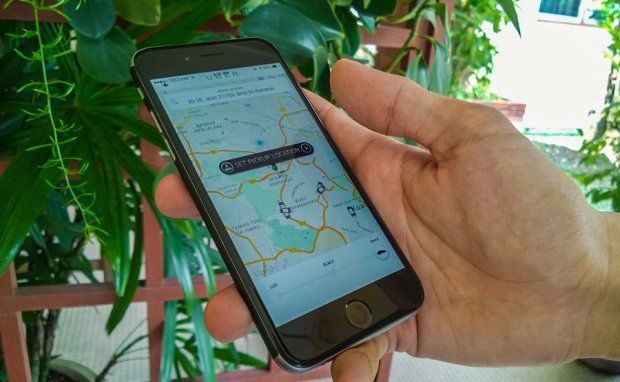 The Land Public Transport Act 2010 states under Section 16 that using a private vehicle without a license to operate or provide public transport, forfeiture shall be made by the court.
An SPAD spokesperson told the daily: "When the order of forfeiture is given, the legal and beneficial title of the vehicle shall be vested or passed to SPAD. When the vehicle is forfeited, it becomes the property of SPAD. Like any other property, the vehicle can also be disposed of in various ways. Among others, it can either be tendered off, auctioned or sold back to the accused or previous owner at market value."
It is not clear whether proper legal counsel has been or will be provided to the affected car owners by Uber Malaysia and MyTeksi Sdn Bhd. Hire purchase agreements also stipulate that private vehicles are not meant to transport passengers for a fare.
SPAD conducted a special Ops over the past 13 days where the commission have confiscated 13 cars operating under Uber and Grabcar at various locations within the Klang Valley. A total of 96 vehicles have sent to the commission's store yard in Sepang.
"If the offender is an individual, the person shall be liable to a fine of not less than RM1,000 but not more than RM10,000 or imprisonment not exceeding one year or both," added the spokesperson.
---
---
---
---
Comments