Is Apple Working On A Full-On Road Car?
Auto News Apple's reputation for irrevesably changing the markets they enter is well known, such as they've done for so many industries: personal computers, desktop publishing, digital music, personal communication; and now, it looks lilke they might be thinking of doing the same for cars.
The Wall Street Journal seems to think an Apple Car is a definite possibility with this report. Apple's string of recent hires involving high ranking talents in the automotive industry certainly rouses suspicion, especially when they include Tesla engineers with a very specific expertise. Former Ford engineer Steve Zadesky is said to be leading the development group and recent hire Johann Jungwirth, formerly of Mercedes-Benz, is suspected to have been brought over specifically for this. According to those familiar with the matter, the project dubbed "Project Titan" has hundreds of Apple's engineers working on an all-electric vehicle that resembles a minivan.
But could an Apple Car be something you'll come across on the roads in the near future? The ingredients are certainly there. Historically, the tech giant seeks out markets that are ripe for change, something the automotive industry has long been hinted at to be. But what's a smartphone/computer/watch company want to do with cars? Does this even make sense? As turns out, it isn't as far-fetched as you might think. Some thoughts:
Apple is one of the few companies to have the luxury of being able to spend an enormous amount of money on a project like this, only to scrap it later on if it goes nowhere. It's a pattern it has repeated often, even before it became the behemoth it is now.
Apple is eager to sink its teeth into its next 'big thing', something impactful and user-facing. The automobile seems like an obvious target and cars are certainly fascination within the company's ranks: Steve Jobs's obsession with silver Mercedes SLs and Jony Ive's impressive garage.
The car industry is massive. Huge profits are attainable through the capture of just a few percent of market share, especially at the high-end. Apple is a very profit-centric company.
The likelihood that Apple will indeed enter the automotive industry, with an electric vehicle, or at all is, at-best, an educated guess. Apple's CarPlay technology, though industry-specific, seems an obvious feature addition that is separate from Project Titan. There is certainly a lot of interest. The back and forth of employee swapping between Tesla, Apple and the auto industry at large are very interesting developments that could mark the beginning of a new direction for the company. We'll just have to wait and see. There are some pictures floating around the net that purports to be what Apple's Car could most likely look like, either renders or freeway spy shots. They could be anything, and this writer would take those images with a sizable grain of salt for now, at least until something more concrete and official comes along. Here's one example that many seem to suggest, surrounding the recently-hired Marc Newson, who designed this for Ford, called the 021C.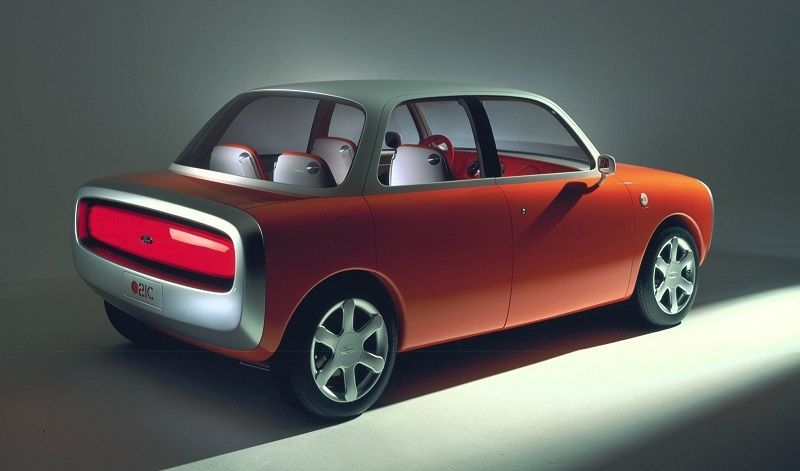 ---
---
---
---
Comments