June 2016's New Vehicle Sales – Moderate Growth, Cautious Buyers
Auto News Malaysia's auto sector grew by nearly 30 percent month-on-month in June 2016 but year-to-date sales are still 15 percent lower than the same six-month period last year.
Without a doubt, the increase in sales can be attributed to buyers taking advantage of the many festive Raya promotions. While every brand in the top-ten positions posted positive results, margins are likely to be compressed as June was marked by aggressive discounting across all segments.
All the top-five brands were competing for showroom traffic by dangling attractive discounts of up to five digits.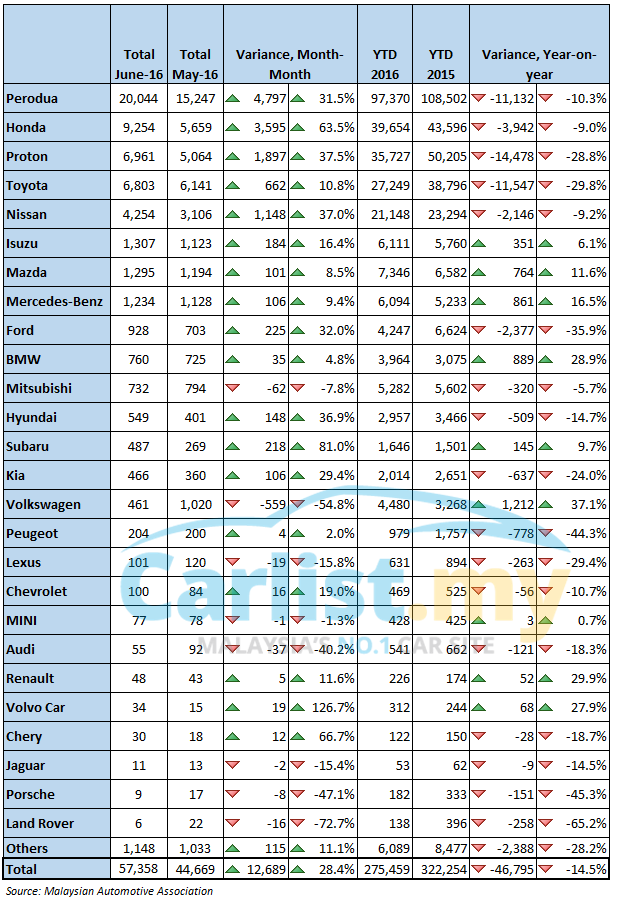 Highlights of June 2016:
Perodua continues to lead with over 97,000 vehicles sold in the first six months of 2016, giving the domestic brand a 35 percent market share. However, Perodua still sold 10 percent less cars than it did in the first six months of 2015, a reflection of the overall market conditions in the country.
The all-new Perodua Bezza will further improve Perodua's sales in the coming months, but increase in quantum leaps are unlikely as overall growth could be tempered by reduced sales for the Axia and Myvi, as a sizeable portion of Axia/Myvi buyers are likely to move to the Bezza.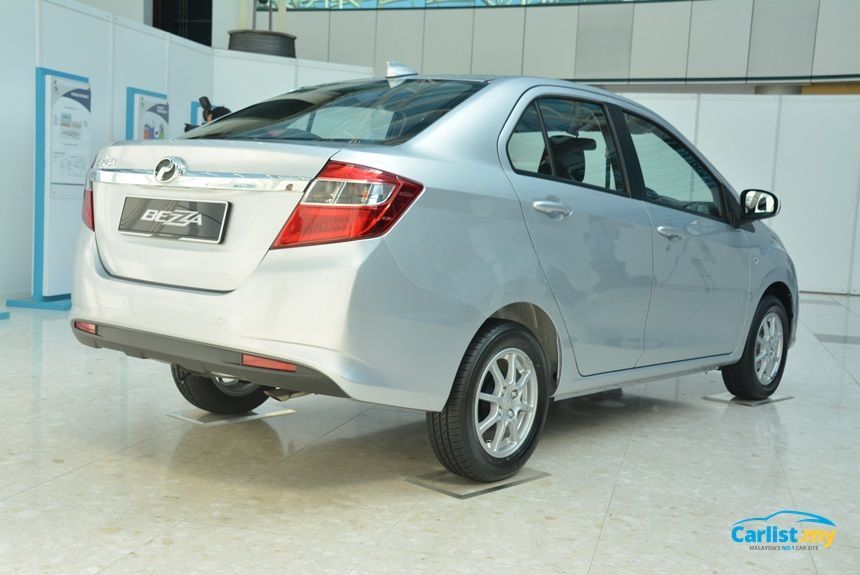 The true extent of sales cannibalization by the Bezza on the Axia/Myvi can only be concluded in the fourth quarter of this year, after interest in the all-new A-segment sedan normalizes, typically this takes about 3 months.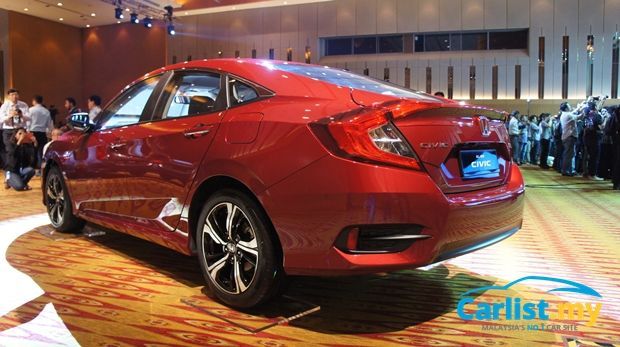 Among the leading brands, Honda was June's biggest gainer, growing by more than 60 percent to register 9,254 vehicles before Raya. That also meant that it had reclaimed the second place on the overall sales ranking from Toyota, which dropped down to fourth place, despite seeing an 11 percent growth month-on-month.
Third-placed Proton also grew by a respectable 38 percent, making June as Proton's second-best month this year after January's 7,743 units. Competition from Perodua's all-new Bezza will no doubt leave a significant impact on Proton's fortunes but the company is expected to respond with an all-new Saga and all-new Persona later this year.
Nissan rounded up the top-five positions by posting a respectable 37 percent increase.
Eighth-placed Mercedes-Benz is holding firm to its dual title of Malaysia's leading European brand and leading premium brand.
Tenth-placed BMW might be conceding ground to its Stuttgart rival's newer range of products, but BMW actually sold more cars in 2016 than it did in 2015, growing by nearly 30 percent over the same six-month period last year.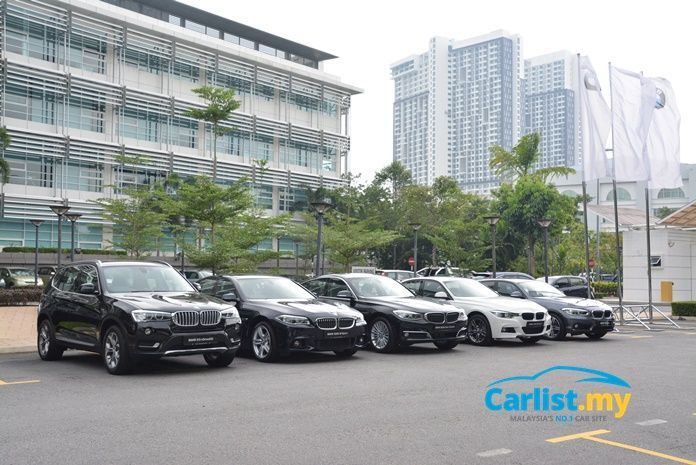 The Munich marque's revised, lower pricing for the 1-Series, 3-Series, 5-Series, X1, X3, X4, X5 and X6 had certainly helped. We also understand that the company has received overwhelming response for its recently launched X5 Plug-in Hybrid – book one today and you can only expect to get your car next year.
The pick-up truck segment has returned to its top-form, with over 4,300 pick-up trucks registered – making June the best performing month for this segment.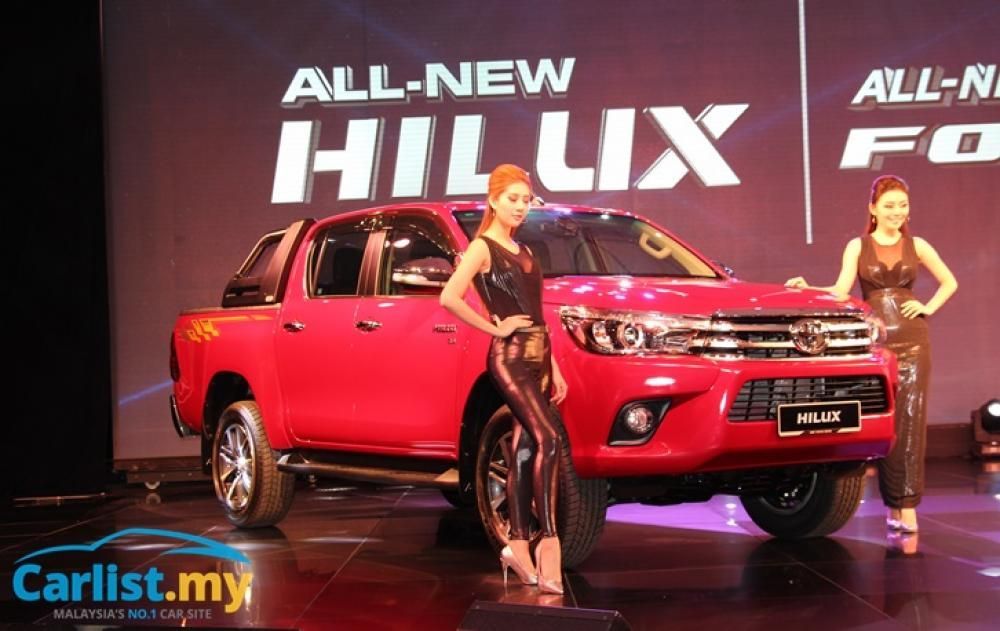 The Toyota Hilux is holding on to its strong lead, despite sales normalizing downwards by nearly 18 percent following the surge recorded in May – a normal cycle for any newly launched model.
With the exception of low volume pick-up truck brands like Mazda and Chevrolet, all of the Hilux's rivals except Mitsubishi Triton (-4.4 percent) recorded double digit growths month-on-month.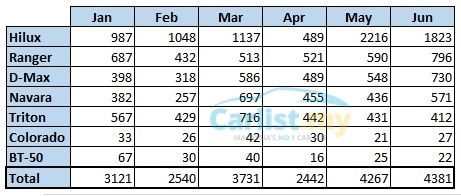 The next few months will be a crucial month for the local auto sector, as the first half of 2016 was generally negative and whatever positive growth recorded was due to cyclical buying patterns motivated by heavy festive season discounts. July's numbers (to be announced in mid-August) are likely to be lower due to the shorter working period as many offices were closed for Hari Raya, delaying vehicle registration processes.
---
---
---
---
Comments