2022 Kia Sportage Detailed In New Info-Dump, Potential CR-V Killer Coming Up
Auto News Back in early June, Kia had taken the wraps off their all-new Sportage, a nameplate that has been with the South Korean automaker since 1993. Despite unveiling it in its new 5th-generation form, there were still some aspects of the new soft-roading SUV that were kept secret.
---
However, to shed a little more light on what will ultimately go head-to-head with other rival heavyweights such as the Honda CR-V and Toyota RAV4, Kia has released a bunch more info and even some new photos prior to the start of production later this year.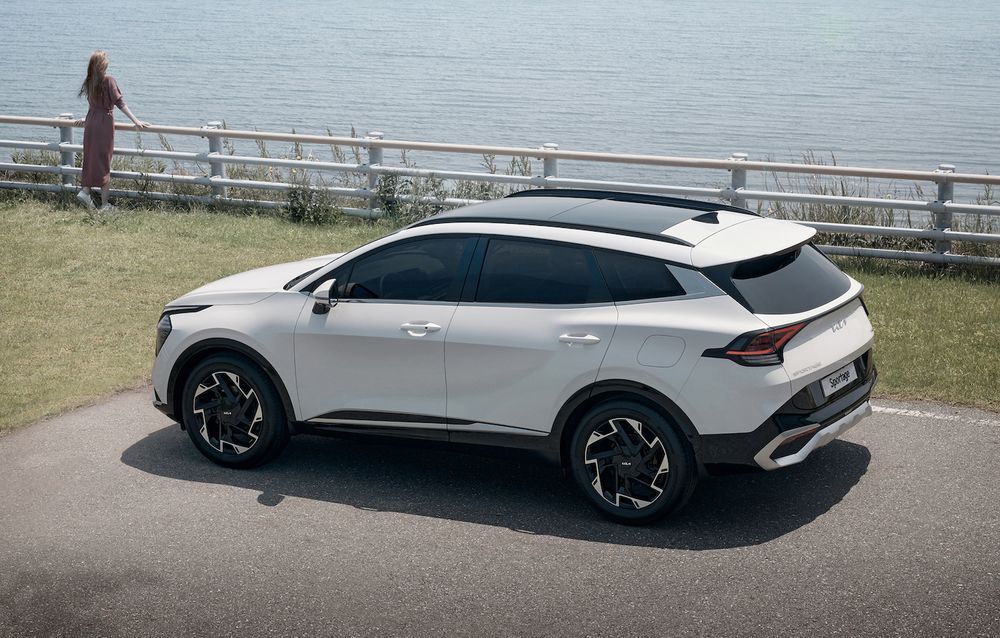 We've already covered that deliberately sci-fi exterior design, what Kia themselves (their design team, specifically) call 'Opposites United'. In the black and white panda colour motif here, the contrast really does highlight the bold elements such as those boomerang-style daytime running lights, the subtle contour on the lower door panels, and the wraparound bonnet.
Overall, it's definitely a unique looking contender that has executed its contrarian look with some taste and consideration, very important in the highly competitive where it's all too easy to blend into the sea of monotony.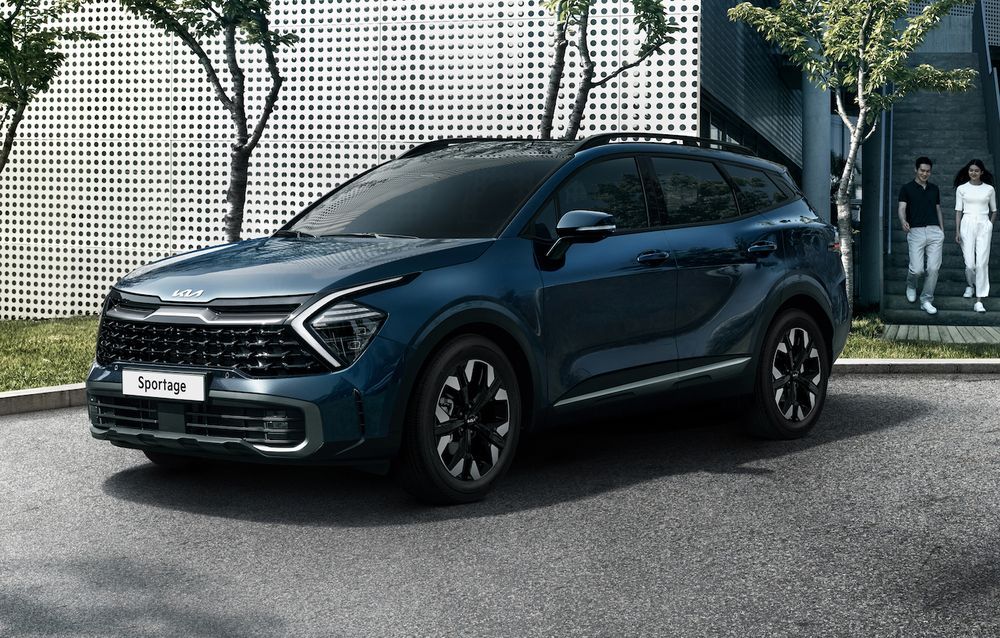 Karim Habib, Senior Vice President and Head of Global Design Center, says: "Reinventing the Sportage gave our talented design teams a tremendous opportunity to do something new; to take inspiration from the recent brand relaunch and introduction of the EV6 to inspire customers through a modern and innovative SUV design. With the all-new Sportage, we didn't simply want to take one step forward but instead move on to a different level in the SUV class."
There's some other design-related mumbo jumbo speak that the design team proceeded to spew about how the Sportage looks, attempting to ascribe some deeper meaning to a family SUV; something to do with "Technology Boldness Nature Joy Reason Pillars" that I won't subject you to, so bear that in mind.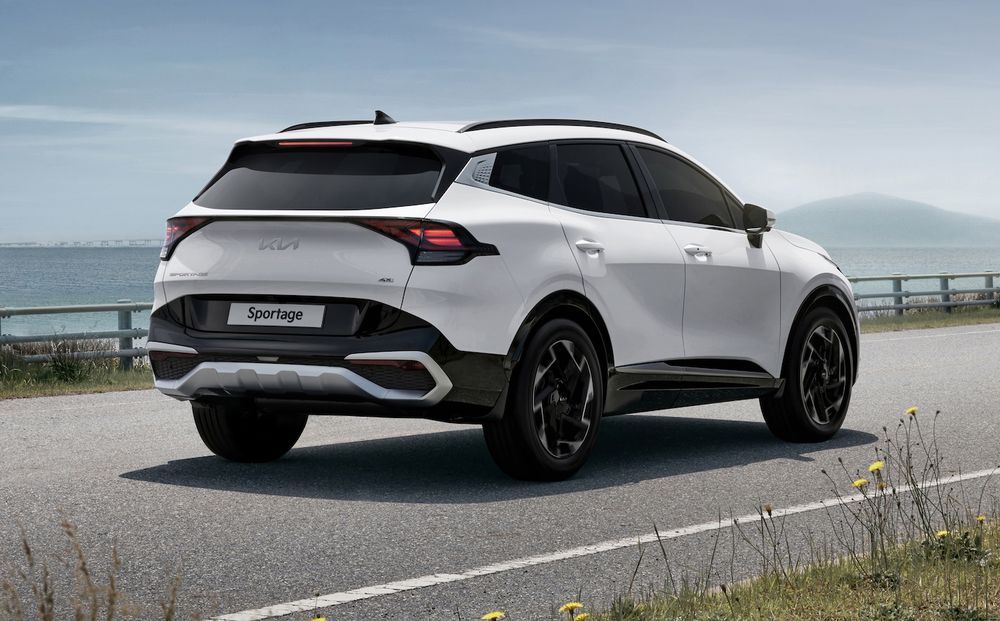 Speaking of families, the Sportage's people moving capabilities are definitely enhanced over its predecessor thanks to a longer wheelbase and generally larger proportions. It's still a five-seater vehicle, however, one that also seeks to introduce a touch of sportiness to the drive.
As misplaced as these intentions are, Kia has put some degree of effort into making the cabin and driving position one that feels cocooning behind the wheel. As far as I can tell in these pictures, this 'driver-oriented' layout has resulted in the central infotainment display and some of the switchgear being angled, but that's about as far as it goes.
Besides this, the cabin does look properly thought out with what looks like very high quality materials and an ergonomic balance that's very commendable for what is essentially a do-it-all SUV for the mass market.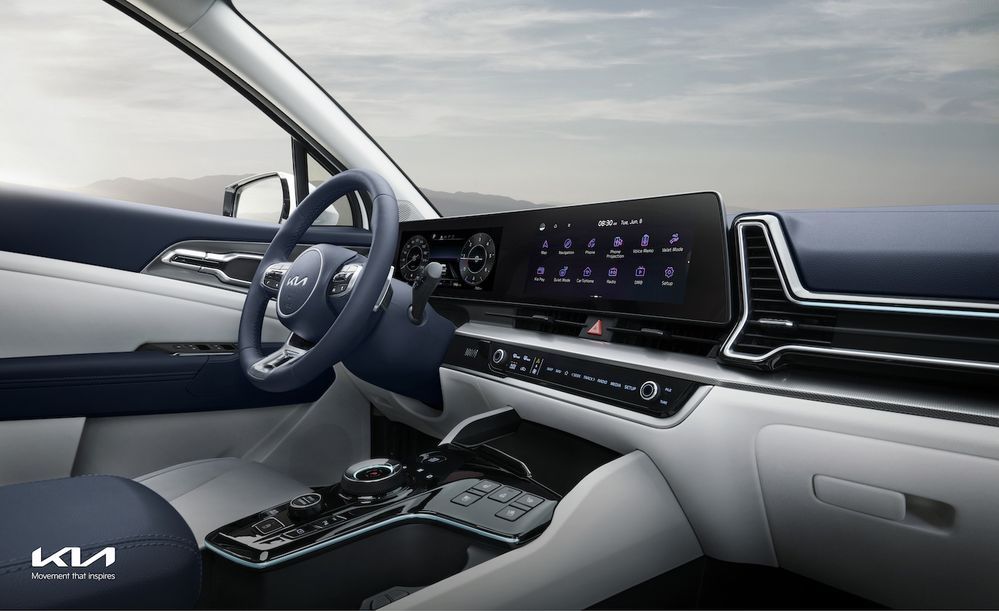 One of the more interesting touches here is the use of a shift-by-wire transmission selector, which uses a rotary dial in place of an actual gear knob. While it isn't something that will transform the experience of owning a Sportage, it is indicative of the care placed on small details.
Most variants of the Sportage will look more or less like the vehicle we first saw last month, though trim level indicators such as the larger wheels and dark exterior accents might be limited to the higher priced variants. For fans of a more ruggedised look, the X-Line variant adds unique front and rear bumpers, thicker wheel arch cladding, and a roof rack among other goodies.
As expected, Kia has now confirmed that many of the engines that were previously seen occupying the all-new Hyundai Tucson (NX4) range will indeed be shared with the Sportage, though, again, not all powertrain options will be available in all markets.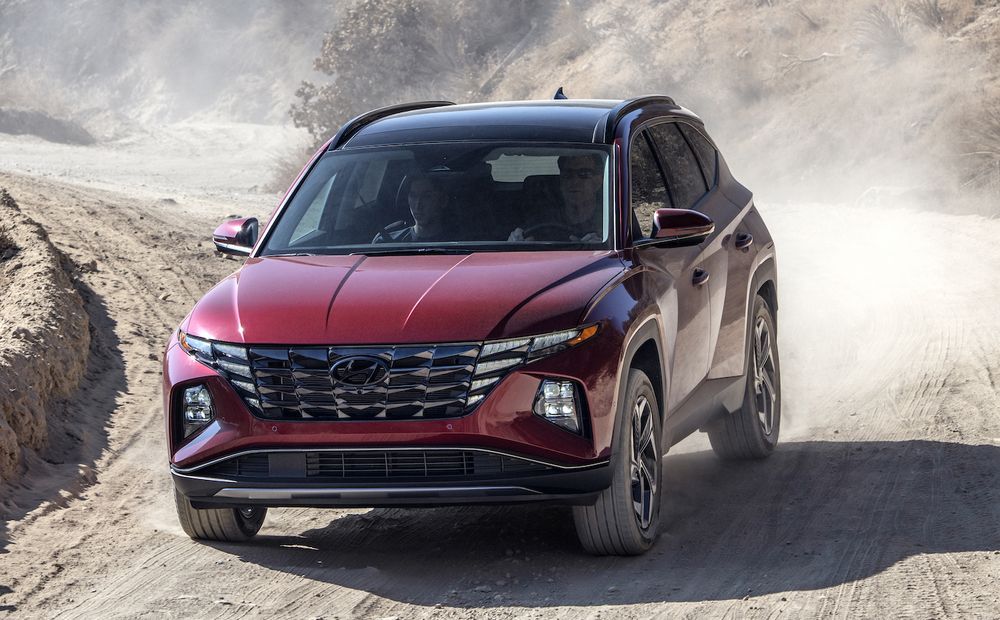 Malaysia, for example, will likely only receive 2 engines at the most, as has been the case with previous Kias and even current Hyundai showroom models. That could change with the re-introduction of the brand under Bermaz, but precious little has been heard about progress there.
Things kick off with the 1.6-litre 'TGDI' turbocharged petrol engine that's already been quite familiar to us, though now it has been swallowed under the Smartstream banner. This particular motor has seen action in the Hyundai Elantra Sport, the Veloster Turbo, and most recently, in the Kona where a 180PS and 265Nm output was the norm. This is paired to either a 6-speed automatic or 7-speed dual-clutch and offers as much as 265PS.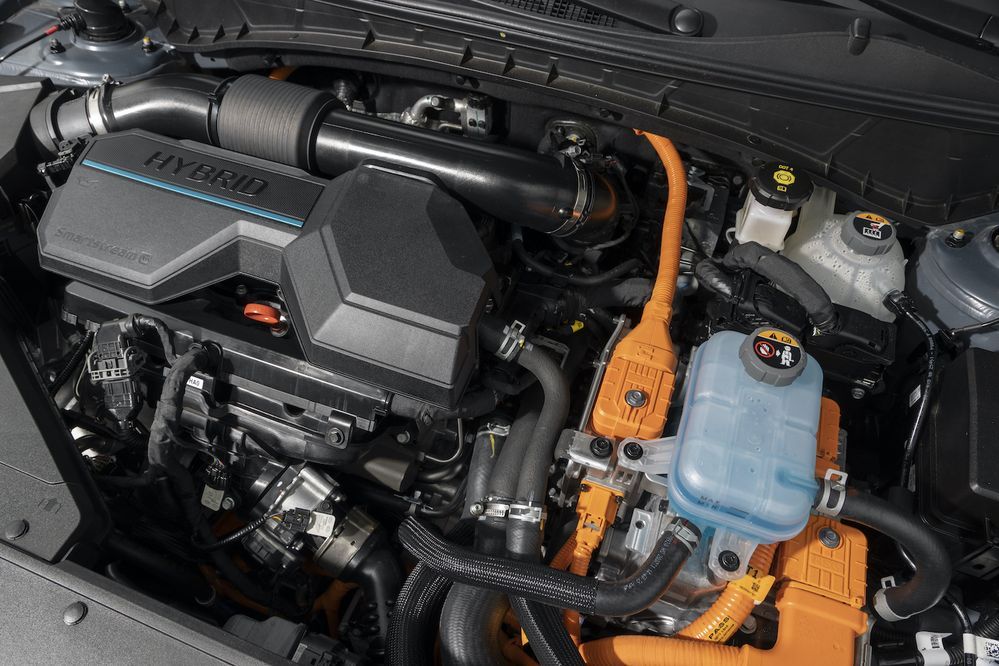 Aside from hybrid and plug-in hybrid versions that also utilise the same 1.6-litre petrol (sans turbocharger), which Kia has not elaborated on, the Sportage will also come with a sole oil burning option comprising of a 2.0-litre turbo-diesel that's paired to an 8-speed automatic. Frustratingly, no specifications were provided, but if this mirrors the Tucson, we can expect 186PS and 417Nm of torque.
All in all, the next-generation Kia Sportage is shaping up to be quite a strong contender against the current crop of SUV heavy hitters with a distinctive design, strong refinement attributes, and an impressive effort made to deliver a premium-feeling interior experience.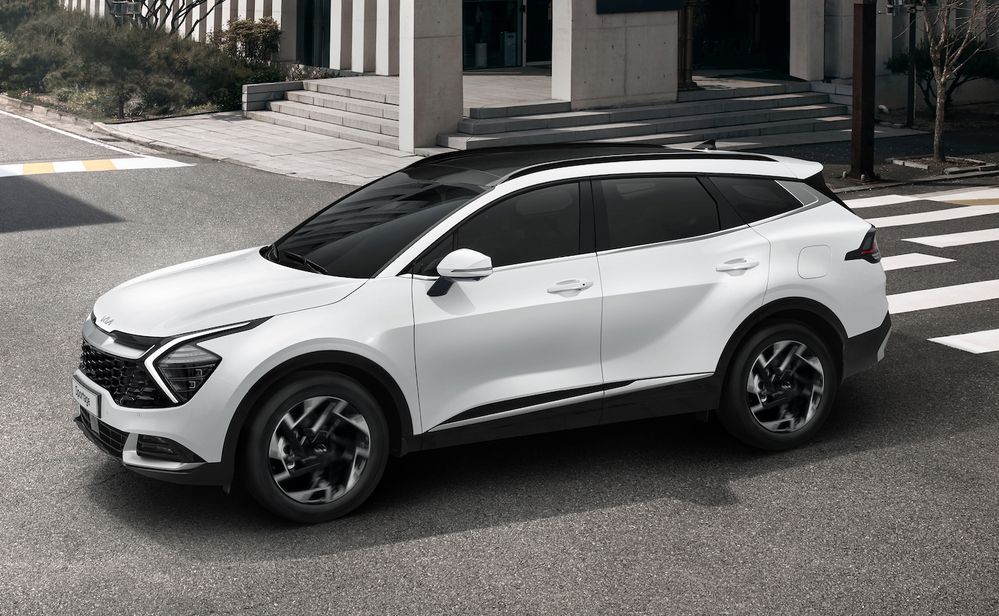 The abundant mechanical similarities between it and the new Tucson shouldn't surprise anyone, and to its favour the Hyundai is proving to be quite a formidable opponent in its own right, so the Sportage can only benefit from such strong foundations.
That being said, will we Malaysians ever see the Sportage and Tucson side by side on our shores? The Hyundai's chances of arriving in local showrooms aren't set in stone by any means, but things are much less certain for the Kia as even the return of the Kia brand seems to be in limbo since earlier this year.


For more latest car news, reviews, car buying guides and videos visit us at Carlist.my Auto News.
Check out all the best new & used car deals in Malaysia at Carlist.my.
Sell your car fast with the best offer? Visit us at CarlistBid.my.
Get your latest new car promotion here also.
---
---
---
---
Comments