The 2021 Kia Sportage Is Trying Really Hard To Look Like A Spaceship
Auto News There were some prior teasers released by Kia meant to have us salivating at the prospect of a new 2021 Kia Sportage, but whether or not that worked, we can't deny that the newly revealed production model looks pretty spectacular.
---
The 5th-generation Sportage is built upon the shared foundations that also underpins its sister model, the Hyundai Tucson. However, according to Kia, their mid-size SUV swaps out the geometric accents and 'parametric' LED front lights for the "Opposites United" design philosophy. Whatever you say, chief….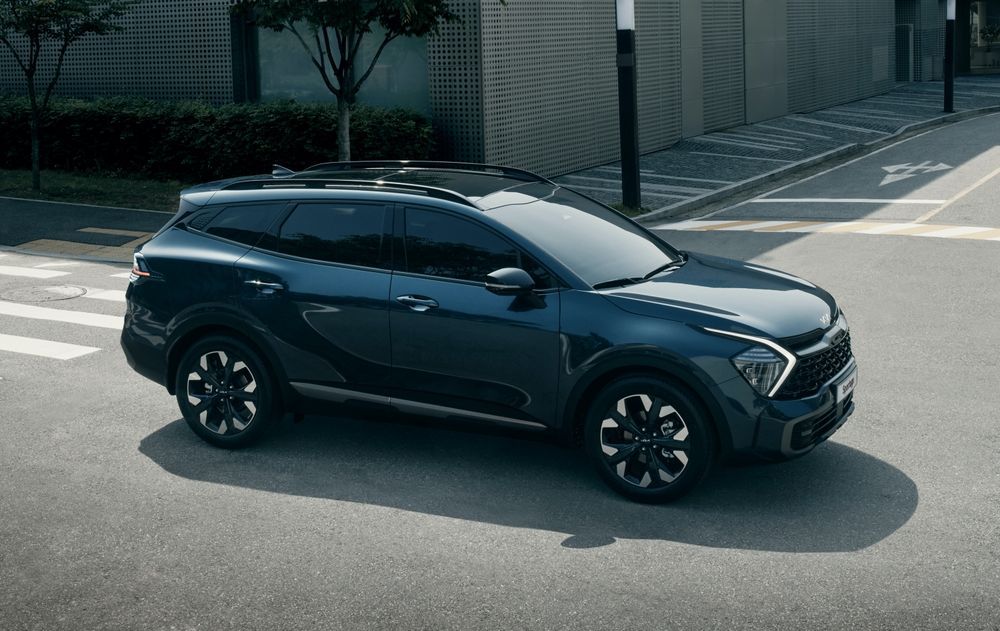 Pretentious phrasings aside, the actual car (or SUV or crossover) itself has that concept car appeal and yet will be available in showrooms in this exact form. The boomerang-style daytime running lights and large 'tiger nose' grille are very prominently featured but don't seem too much of a visual burden on the front end.
Along the sides, we see an elongated wheelbase which will definitely provide plenty of space for rear passengers. This format is to be the one sold in most international markets, though Kia says that a shorter wheelbase version is coming exclusively to Europe in the next few months.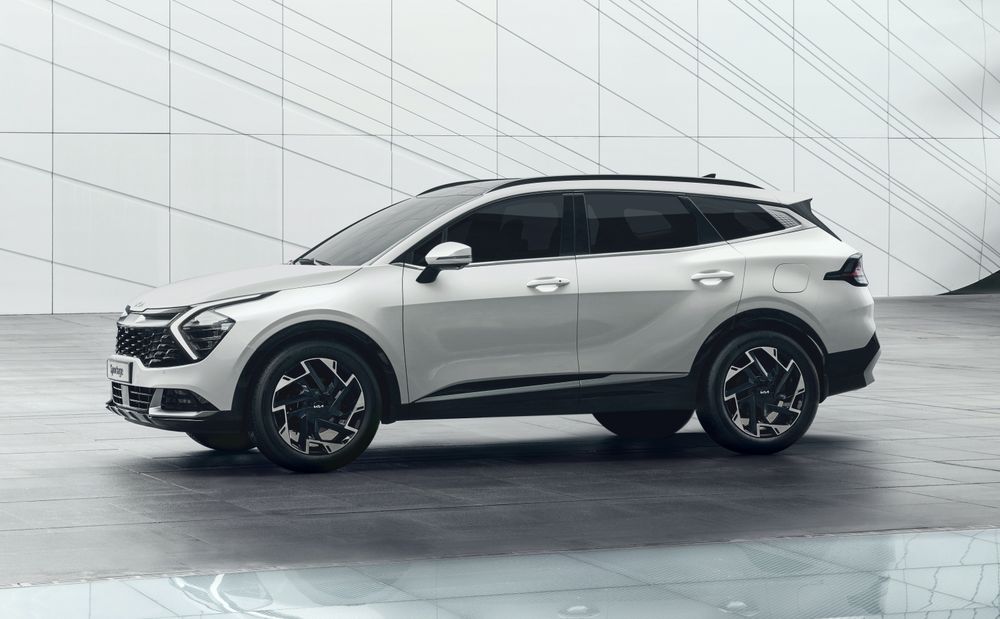 The D-pillar is accented in a metallic finisher that gives the 2021 Sportage the illusion of having a wedge-like coupe shape and full wraparound glasshouse. At the rear, there's some definite cues taken from the EV6 - the brand's new flagship fully electric new model - with new minimalist company logo featured dead in the centre of its concave boot lid.
Stepping inside, the sleek exterior is matched to an equally futuristic cabin. Pictured here is the two tone interior finish in navy blue and bone white, but is otherwise a very nice mix of the analogue and digital.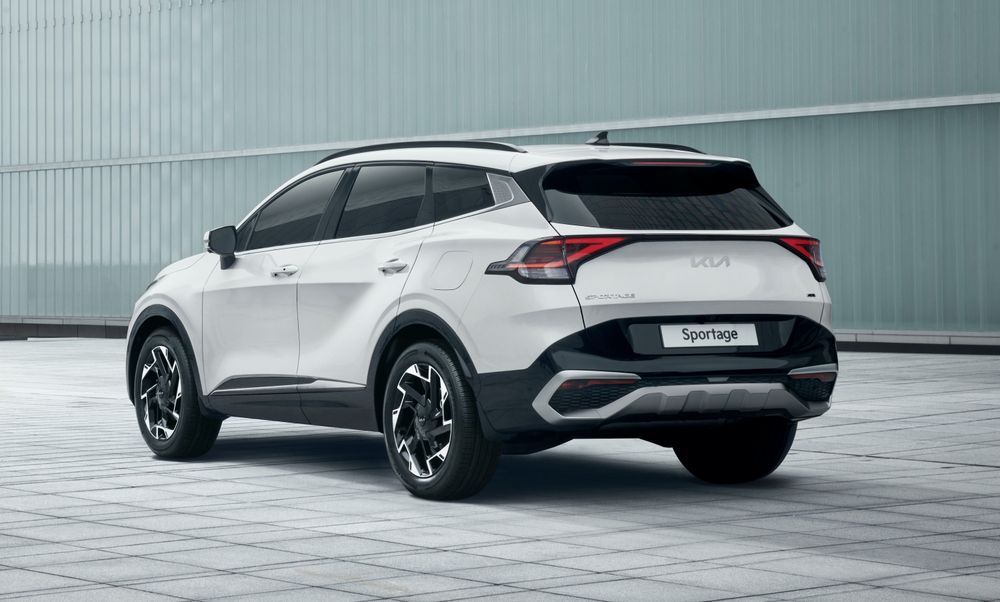 Lead designer Karim Habib, formerly of BMW and Infiniti, said that Kia has used the "finest quality materials" to fashion this space. While that may be true to a certain perspective, remember this is a mass market, mass produced vehicle, so take that with a sizeable helping of salt.
Regardless, first impressions are quite positive here as well with the dual digital screens positioned ahead - one is a fully digital instrument cluster, the other is a 10.25-inch touchscreen to handle infotainment needs.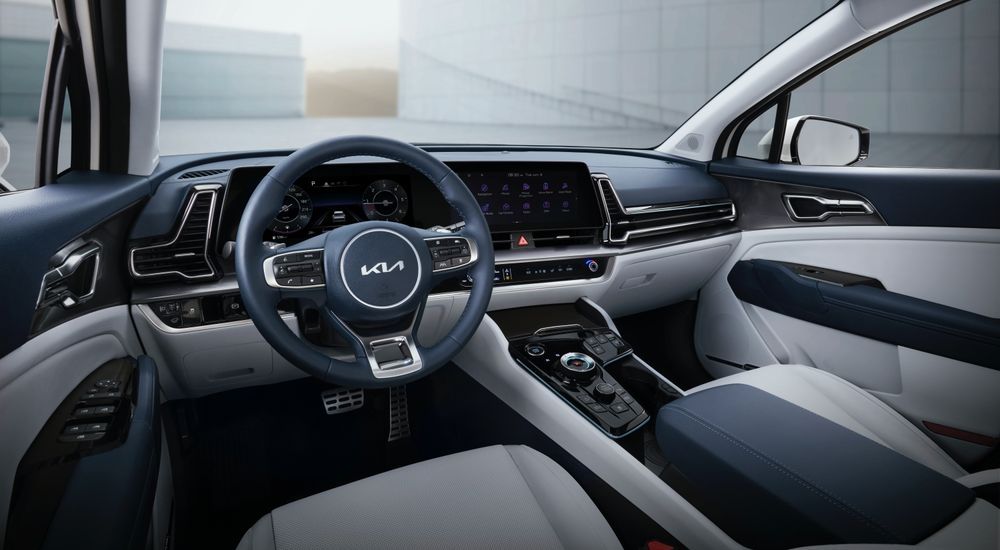 Most evident from the driver's perspective is the lack of a conventional gear-shift lever, replaced instead by a rotary dial and shift-by-wire system. There's even a rough terrain drive mode selector, which is an amusing addition given the very unlikely event that anyone takes the Sportage off-road.
Mechanically, the 2021 Sportage remains a bit of a mystery given that Kia has not revealed the full breakdown of variants, engines, transmissions, or trim options. However, we're not expecting any surprises or much deviation from aforementioned Hyundai Tucson.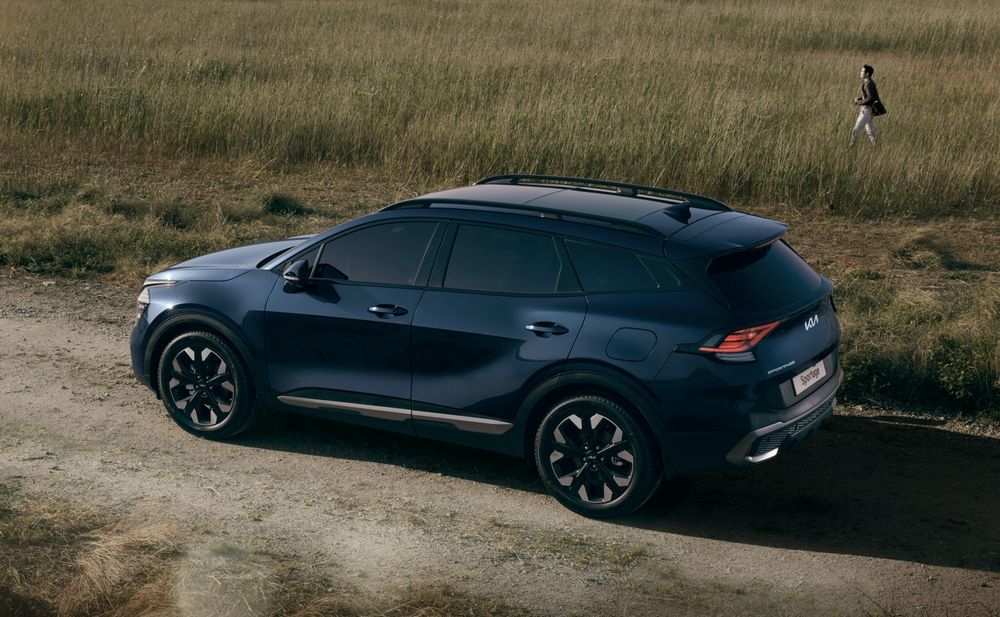 Assuming plenty of overlap, the 2021 Sportage should boast the same range of mild-hybrid ready Smartstream engines ranging from a 1.5-litre turbo petrol to a 2.5-litre unit outputting between 150PS to 180PS. This can be augmented with a plug-in hybrid mated to the familiar 1.6-litre TGDI petrol to produce up to 265PS.
We're certainly excited at the idea of the all-new 2021 Sportage hitting Malaysian shores in the future, but having said that there's been a noticeable drought of news regarding the automaker's return under BAASB (or Peugeot's, for that matter).
---
---
---
---
Comments