Kia's Electric EV6 Is Faster Than A Porsche Taycan, Believe It Or Not
Auto News Kia, following some teasers over the last few weeks about a groundbreaking new production EV, have revealed the EV6 - at least as far as the most fully equipped and most expensive variant is concerned.
---
Though the name is simple, it does imply at least 5 more companion models to pad the South Korean automaker's electric range. This one is positioned as a sort of crossover of modest dimensions, but also has some cues to suggest its fun character and potentially quite potent powertrain.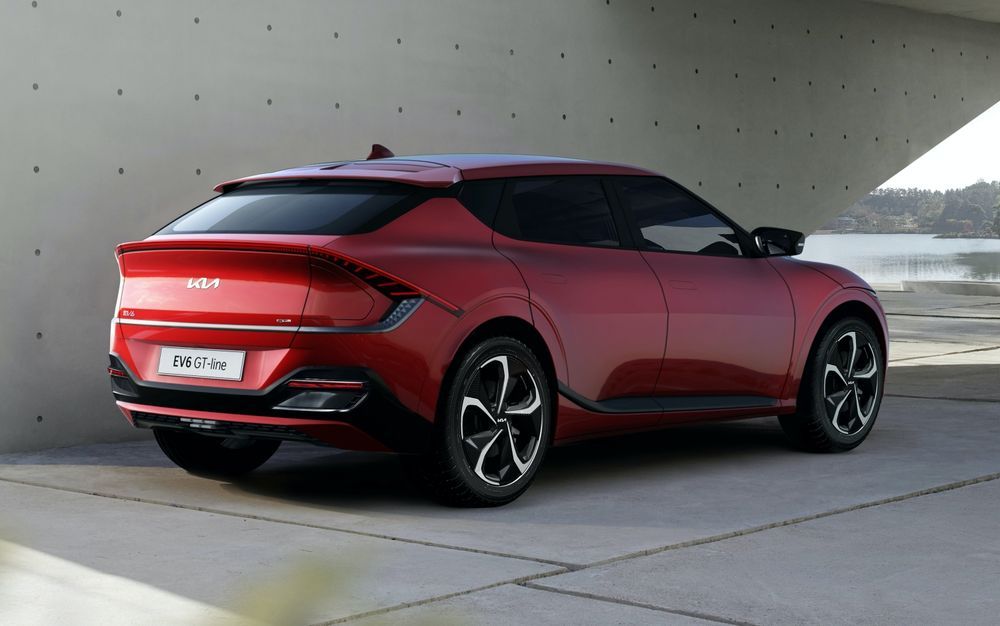 In this range-topping 'hot' GT trim, the EV6 measures 4,695mm from nose to tail, boasts a generous 2,900mm wheelbase, is 1,545mm tall, but only just 1,890mm wide - making it just as broad as the IONIQ 5, but quite a bit larger by every other measure.
Fittingly, it sits on the identical E-GMP platform as the Hyundai EV, inheriting many of its modularity and innovative features. From what we know now, each EV6 GT buyer will be presented with at least two battery sizes (58kWh or 77.4kWh) and the choice of two or four-wheel drive.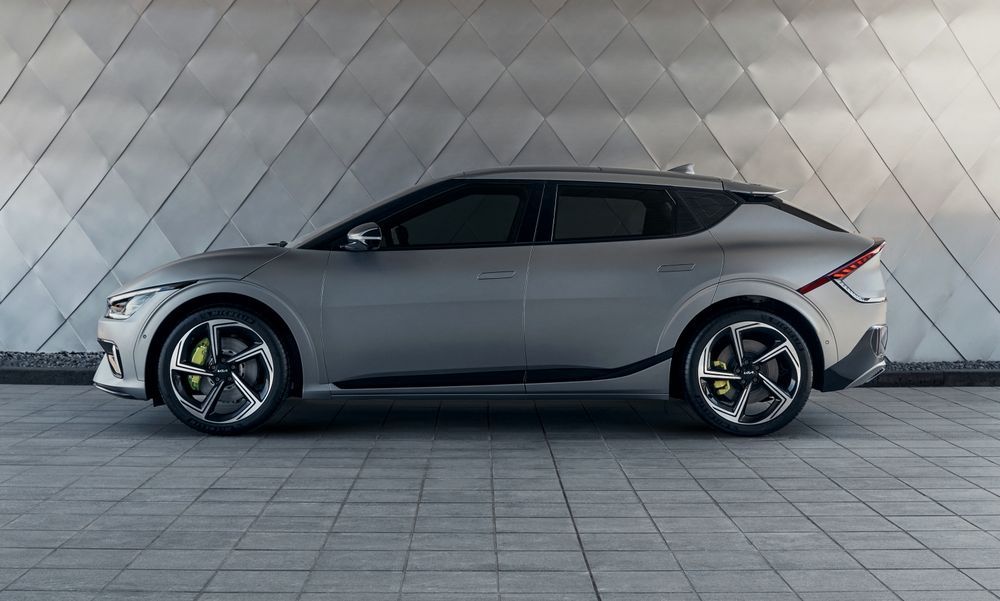 As you'd expect, extracting maximum performance requires splurging for the larger battery option as well as the dual-motor powertrain, resulting in a very impressive quoted combined output of 576hp and 740Nm.
For a little perspective, that's more power than the Taycan 4S, a true electric sports car. The Kia also happens to beat out the Porsche in a 0-100km/h sprint by half a second, reaching the three figure mark in just 3.5 seconds. Top speed, meanwhile, is electronically capped at 260km/h.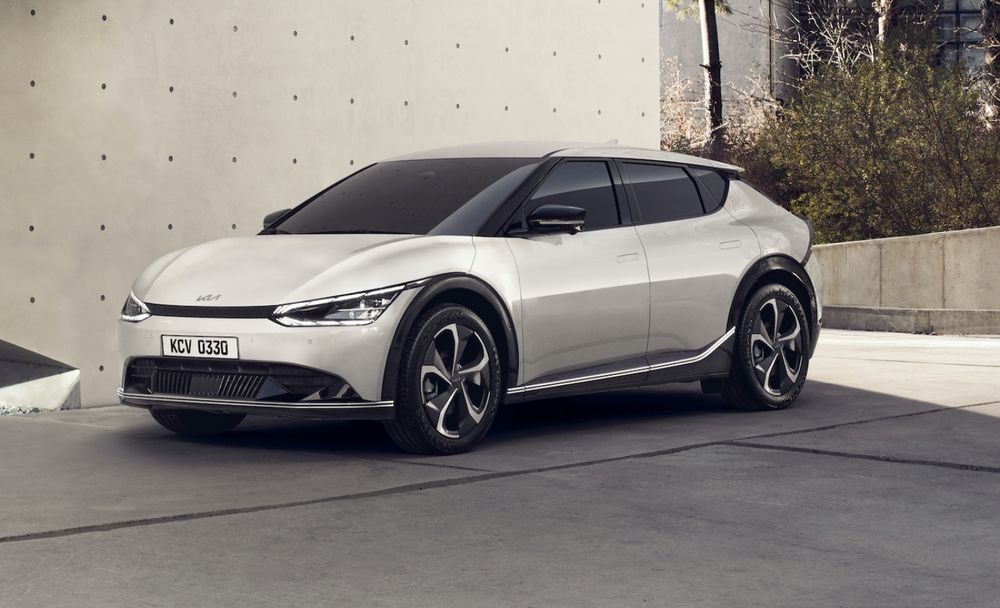 Other claims from Kia include those surrounding projected range on a fully charged battery. Pairing the less accelerative single-motor EV6 with the 'long-range' 77.4kWh battery should yield about 510km of travel based on the WLTP testing standard.
To make such efficient use of a relatively small battery (by today's EV standards), each EV6 employs a dedicated liquid cooling system to maintain the batteries at their most optimal conditions, but the heat pump pulls double duty to scavenge thermal energy from the electric drive systems as well as the auxiliary radiators to regenerate electrical charge, working in tandem with the energy recuperation system that collects heat from the brakes or kinetic energy from the axles.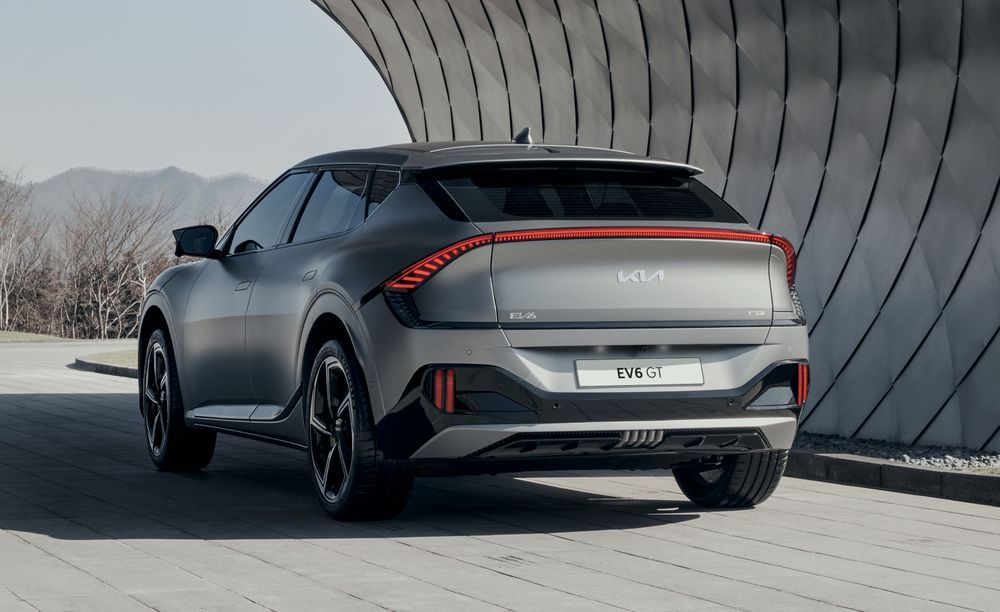 One other advantage of the E-GMP platform is the 800-volt architecture that's built into it, allowing the onboard systems a very large energy bandwidth to accumulate (charge) and release (discharge) electricity. The main upshot of this is its 18 minute charge time, which should take an EV6 from 10 percent all the way up to 80 percent capacity.
Speaking of capacity, at the rear, the lack of vertical intrusion means a very practical 520-litre boot, which can be expanded to 1,300-litres with the seats folded flat. Open the bonnet, and there's also a 'frunk' to store smaller cargo.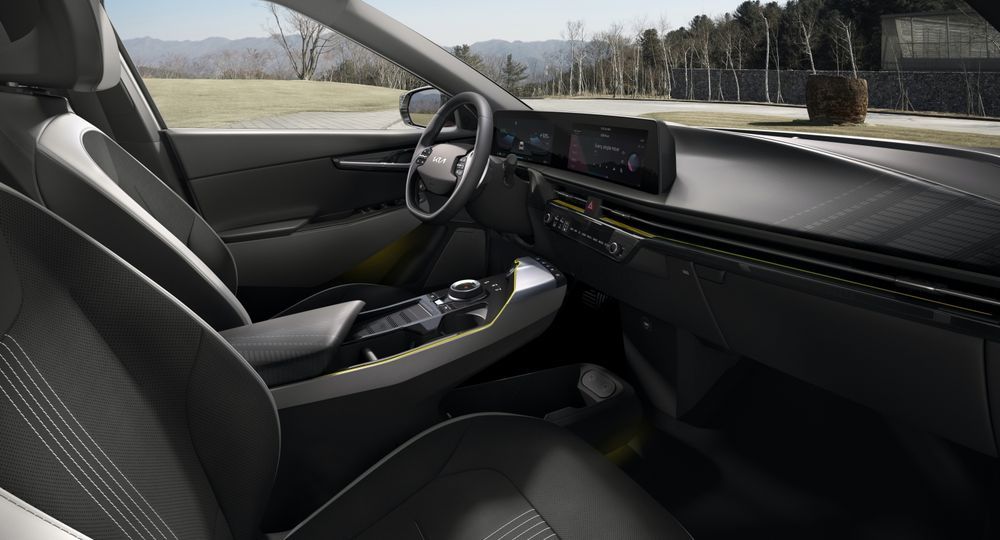 The flat-floor design on offer, paired with the nearly 3 metre wheelbase, ensures the EV6 boasts a very airy cabin space - something that has hampered the company's past EVs due to their design being adapted for electric powertrains rather than specifically made for it.
There aren't too many overly futuristic elements at play here, and you could criticise the interior of looking a lot like a normal….well…Kia. However, it's far from feeling antiquated with a minimalist design that's defined by a sloping dashboard and dual 12-inch screens for the infotainment and digital instrument cluster.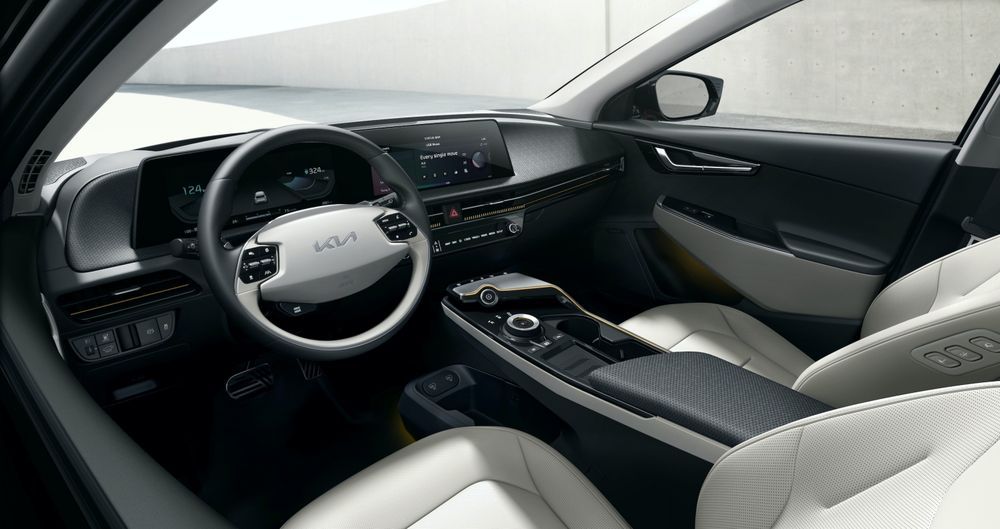 Though a little cliche, its seats, and trim materials utilise plenty of recycled materials in keeping with its theme of a reduced environmental impact. Still, the sporty touches are found here as well with body-hugging semi-bucket seats and a driver-focused cocoon of instruments and readouts.
Kia has also given the EV6 an augmented reality head-up display that can relay active safety alerts as well as provide real-time performance/vehicle data as well as turn-by-turn navigation.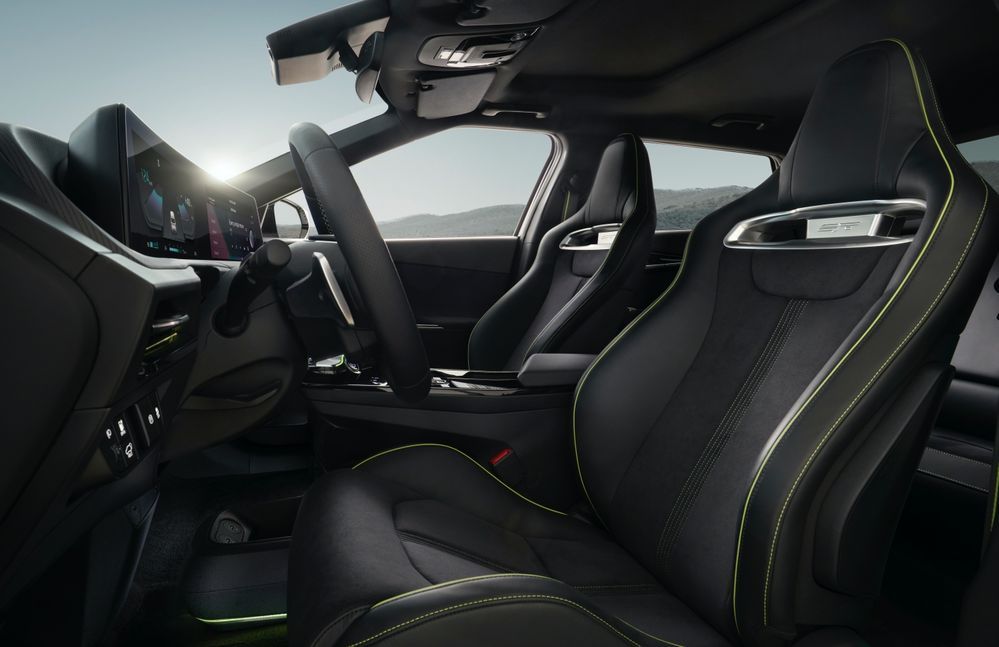 So far, despite the image and information dump, what Kia has shared about the EV6 is almost as important as what it omitted. There is no word on the pricing of the various configurations, and Kia also conveniently left out specs for what will certainly be the more affordable models. For such an important car, there remains a fair amount of mystery.
Meanwhile, in Malaysia, we're not even entirely sure if the Kia Seltos is fully launched.


For more latest car news, reviews, car buying guides and videos visit us at Carlist.my Auto News.
Check out all the best new & used car deals in Malaysia at Carlist.my.
Sell your car fast with the best offer? Visit us at CarlistBid.my.
Get the latest new car promotions at New Car website now.
---
---
---
---
Comments