Koenigsegg brings Agera "One of 1" to Geneva, unveils production-ready Regera
Live Life Drive There are supercar manufacturers, and then there are hypercar manufacturers. If you ever thought that Ferraris and Lamborghinis were exclusive, place them next to a Koenigsegg and they will seem uncharacteristically common.
In the early 2000s, Koenigsegg was making an average of 3 units a year. The company's rise on popularity has seen that number grow to an annual production of over 15 units, spurred by the launch of the Agera RS at the 2015 Geneva Motor Show. With such a low volume of production and such large flexibility in terms of bespoke options, nearly every model that leaves the Koenigsegg factory can be said to be special edition (even if produced in larger quantities). And much like how manufacturers improve their cars through facelift models, Koenigsegg executes this year on year with tweaks to power and handling and a quick rename.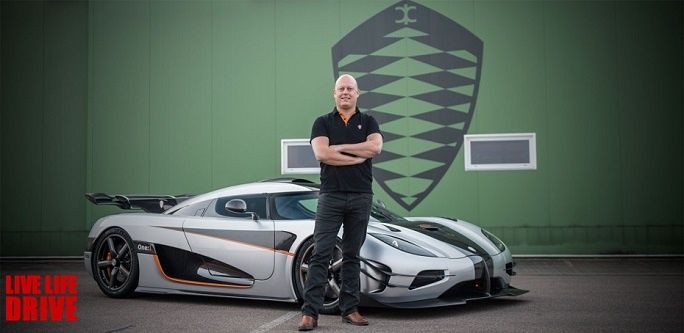 The name itself refers to how it has a power to weight ratio of 1 PS per kilogram
Perhaps the most impressive of all was the Koenigsegg One:1, launched back in 2014. The name itself refers to how it has a power to weight ratio of 1 PS per kilogram, and even though it was only marginally quicker and marginally lighter than the Agera it was based upon, it represented a milestone for the Swedish company. But all the One:1s were accounted for, so what can a prospective owner do if they wanted such performance?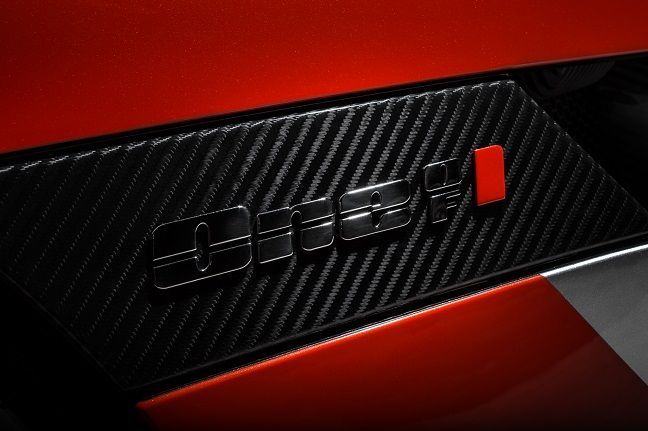 The answer is the Agera "One of 1", which Koenigsegg says is the first of their Agera "Final" series models. It features the 1 megawatt motor of the One:1, that is to say 1365 PS of turbocharged performance is on tap. The only condition set by the owner was that the roof had to be removable and stowable in the front trunk- something that was not available to One:1 owners as a result of aerodynamic and cooling requirements.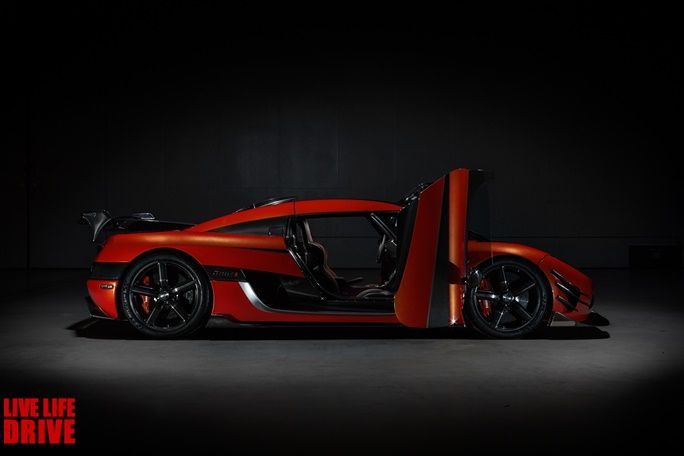 Again, the benefit of a lean company is the ability to bespoke components without significant cost change: the One of 1 gets a new double bladed rear wing, air intake, front splitter, side skirts, and a front triple wing as well. These components keep the One of 1 on the road without compromising the modest trunk space.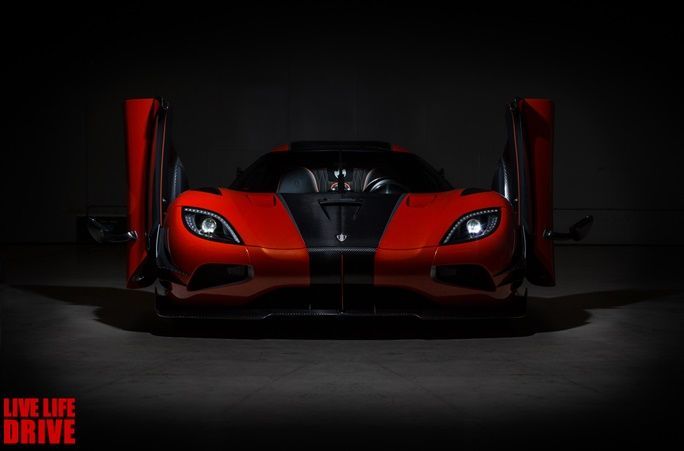 Even if you wished to buy a replica of the One of 1, it would not be possible as Koenigsegg has destroyed the moulds for these bespoke pieces. Like the other Agera Final models, the One of 1 receives the carbon fibre wheels and clear carbon finish as no-cost options- not that it matters when the price is already so extraordinarily high.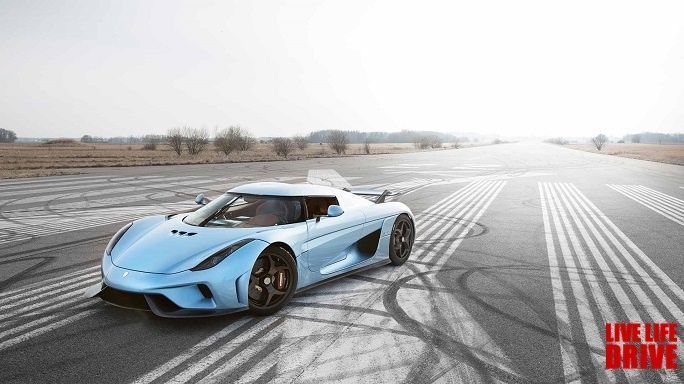 Even more exciting is the unveiling of the production-ready Regera model. The Regera concept was launched at Geneva just last year, and over the course of the last 12 months Koenigsegg has improved upon the concept while keeping the core features in play. Most revolutionary of all was the Koenigsegg Direct Drive system, which did away with a gearbox in it's entirety. The output of the engine is connected straight to the rear wheels via a hydraulic coupling, or torque converter, but there are no gears or belts to speak of along the way. This in turn improves mechanical efficiency and reduces complexity, without sacrificing performance.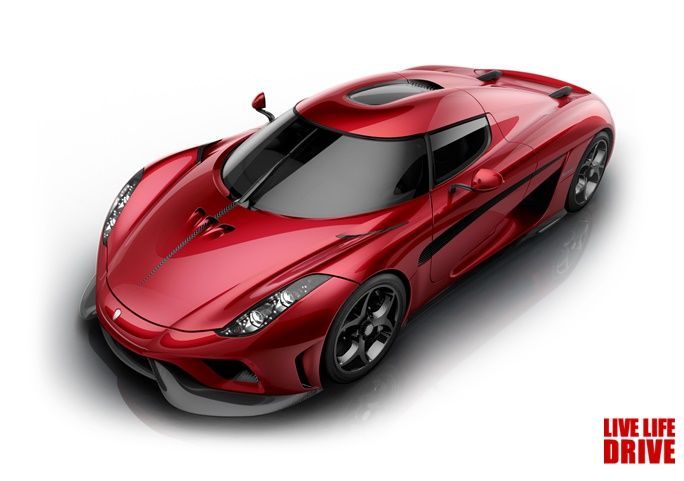 While it is similar in operation to a continuously variable transmission in that there is seamless acceleration, there is no rubber band effect to degrade the driving experience. Koenigsegg has also programmed the hydraulic coupling to allow slip during deceleration, mimicking the traditional downshift in a car with physical gears. The battery system has gone through plenty of development, with Koenigsegg choosing to employ a Formula 1 grade battery that weighs just 90 kilograms. Cooling is made more effective by routing coolant through the layers of the batteries themselves, rather than having an external coil.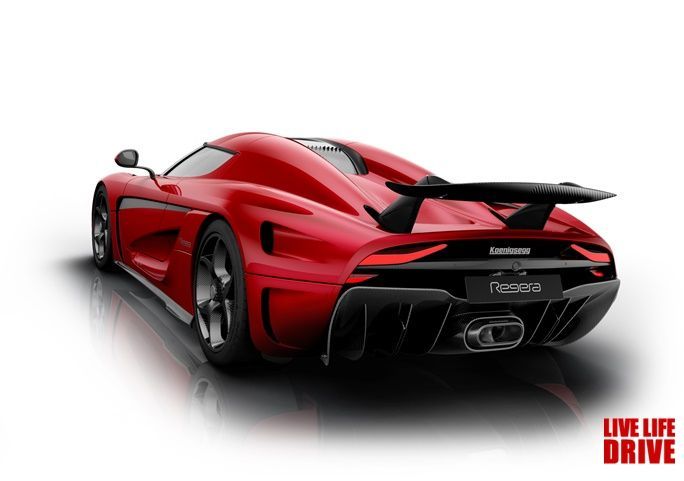 All in, the production Regera weighs a good 1590 kilograms with fluids
All in, the production Regera weighs a good 1590 kilograms with fluids. It's an impressive figure considering that alternative hypercars are heavier, while not being able to match the 1500+ hp and 2000+ Nm of torque of the Regera. 0-100 km/h is a quoted 2.8 seconds, 0-200 km/h is dispatched in just 6.6 seconds (less time than a Golf GTI takes to get to 100 km/h), and 0-300 km/h is done in just 10.9 seconds (the average century sprint time of your generic passenger car). Active engine mounts allow for refinement at lower speeds while firming up at higher speeds for maximum power transfer. As with most components on Koenigsegg's cars, a lot of the technology is wholly produced in-house, allowing Koenigsegg to maintain tight control of the designs involved.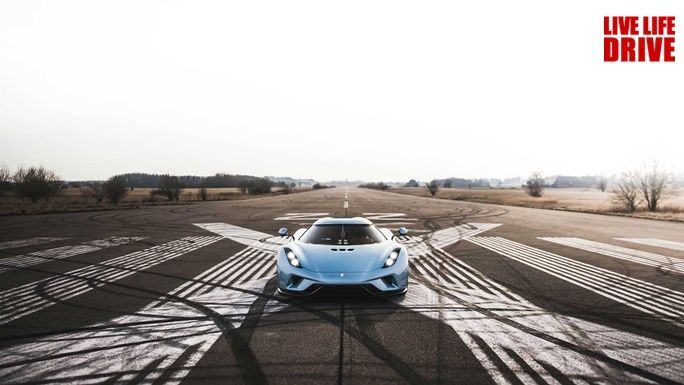 Will the Regera be representative of all of Koenigsegg's cars to come? It's difficult to say, although it does present a completely unique alternative to the current crop of hypercars- and Koenigsegg terms it as a "megacar", much like the One:1. Production for the Regera is to be limited to just 80 units, but this is still more than the total production number of Koenigsegg's previous models.
---
---
---
---
Comments