Lotus 3-Eleven Unveiled With 450HP, 900KG Dry Weight: Brand's Fastest Production Car Ever
Auto News Lotus recently unveiled its quickest and most expensive series production car ever at the 2015 Goodwood Festival of Speed. Known as the Lotus 3-Eleven, it is the successor to the car maker's previous 2-Eleven produced from 2007 to 2011.
Available in two flavours – Road and Race, the 3-Eleven is hand built in Hethel, England with production slated to begin in February 2016. Only 311 (name reference here) will be built and is priced at £82,000 (RM487,131) for the Road version while the Race version will cost £115,200 (RM686,127).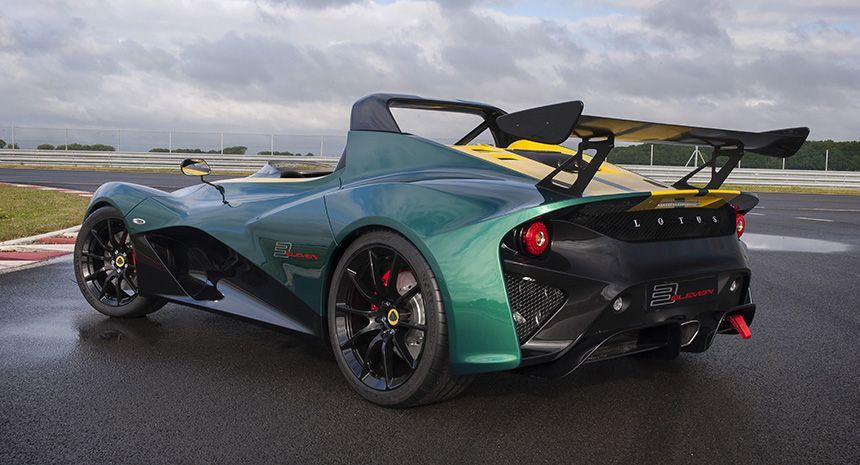 Unlike its predecessor, the new 3-Eleven utilises a bespoke chassis that uses the brand's design of extruded and bonded aluminium roll-cage. The Road version's roll-cage features twin side bars for side impact protection while the Race gets additional bars to meet international motorsport requirements. Modifiable handling dynamics is courtesy of the car's suspension setup that features lightweight, double-wishbones front and rear, adjustable front anti-roll bar and Eibach springs with Öhlins adjustable dampers.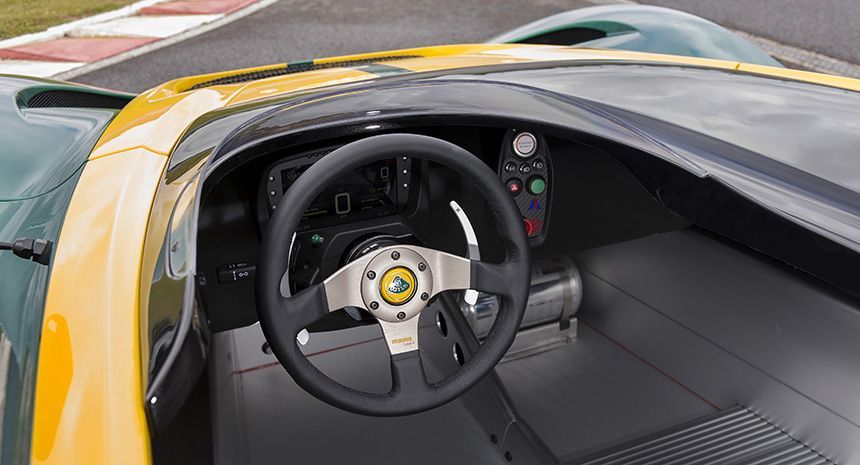 On the exterior, the new Lotus uses light weight composite materials comprising resin infusion composite technology for its body panels to optimise vehicle weight, aerodynamic, and structural requirements. Looking from the outside, the 3-Eleven screams 'race car' with its aggressive, sculpted body that channels the air to meet any three purposes – minimising drag, optimising cooling, maximise aerodynamic downforce. The Race version gets an even more aggressive aero kit.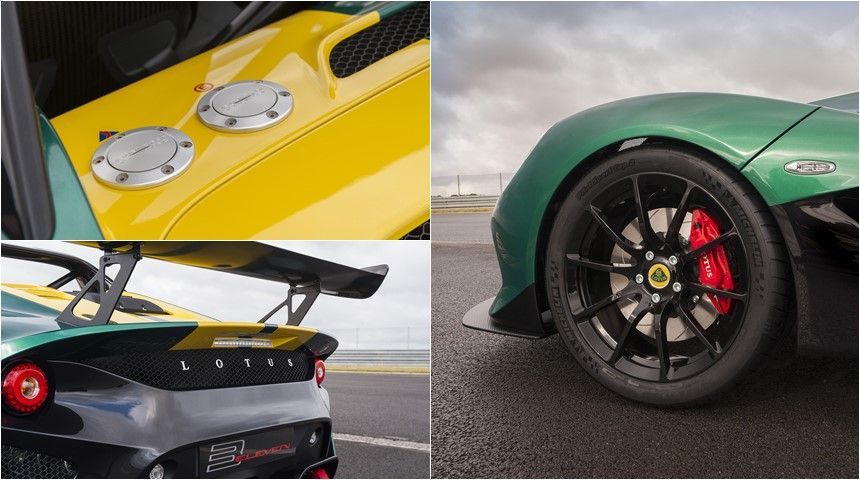 Complying with Lotus' founder Colin Chapman's wise words – "Adding power makes you faster on the straights; subtracting weight makes you faster everywhere", the 3-Eleven's dry weight is just 900kg (Race version) and is paired to a 3.5-litre supercharged V6 engine seen in the Evora 400 as well. This time, the engine is tuned to produce 450hp at 7,000 rpm with 450Nm of torque available from 3,500 through to 6,500 rpm. The powerplant is mated to a close-ration six-speed manual gearbox (Race version gets a six-speed sequential shifter) with a Torsen-type limited slip differential.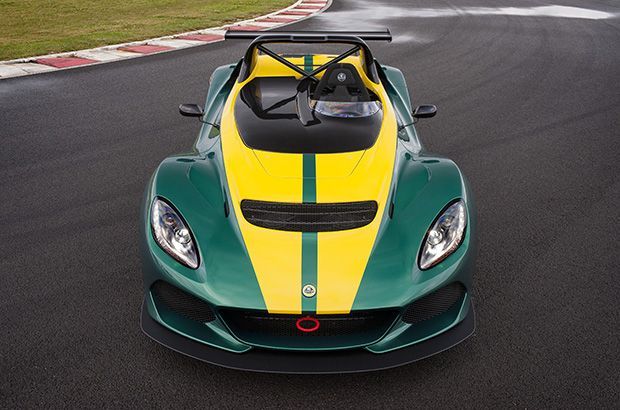 The 3-Eleven is capable of sprinting from 0-60 mph in less than 3.0 seconds before reaching a maximum speed of 280 km/h for the Race version and 290 km/h for the Road version.
All that power mentioned above is sent to the rear wheels which are 18-inch in size at the front and the rear gets 19-inchers. They are wrapped in 225/40 and 275/35 series tyres respectively. Stopping the 3-Eleven with its power to weight ration that exceeds 500hp per tonne is the duty of AP Racing four-piston calipers complemented by two-part grooved and vented brake discs (332mm front and rear). The Race version gets upgraded brake pads.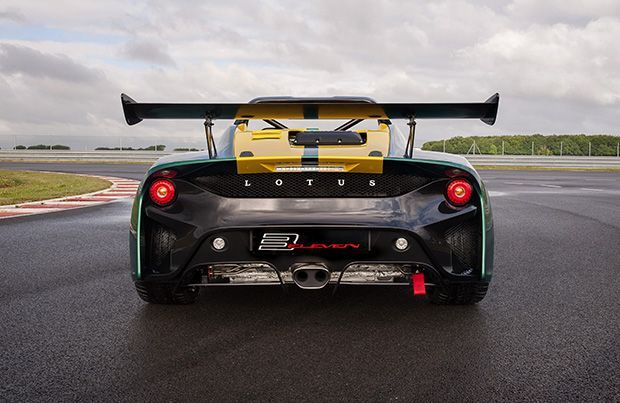 A car this extreme and track-focused leaves very little for the interior to exhibit. Remember, it's only the essentials here – no additional weight necessary. That means only a Lotus sports seat with four-point harnesses are fitted as standard with the option of adding on one for the passenger, a quick release steering wheel, gear shifter (on the manual version), a race spec colour TFT instrument cluster (road and track modes available), and an aeroscreen to deflect the air rushing over the car.
Spend a bit more on the Race variant can you'll get a FIA approved driver's race seat with six-point harness, a data logger system, fire extinguisher, and a battery kill switch.
---
---
---
---
Comments