MAI Malaysia Autoshow 2017 - To be held at MAEPS, November 2017
Auto News The Malaysian Automotive Institute (MAI) have confirmed the 2017 Malaysia Autoshow 2017 will be held at the Malaysian Agro Exposition Park (MAEPS) in Serdang from 9-12 November this year. MAI's flagship event returns bigger than ever this year, taking full advantage of MAEPS' spacious grounds and strategic location.
CEO of MAI, Dato Madani Sahari added, "The new venue gives the industry more opportunity to brand and market their products and services while providing visitors with more immersive experiences during the four-day event,"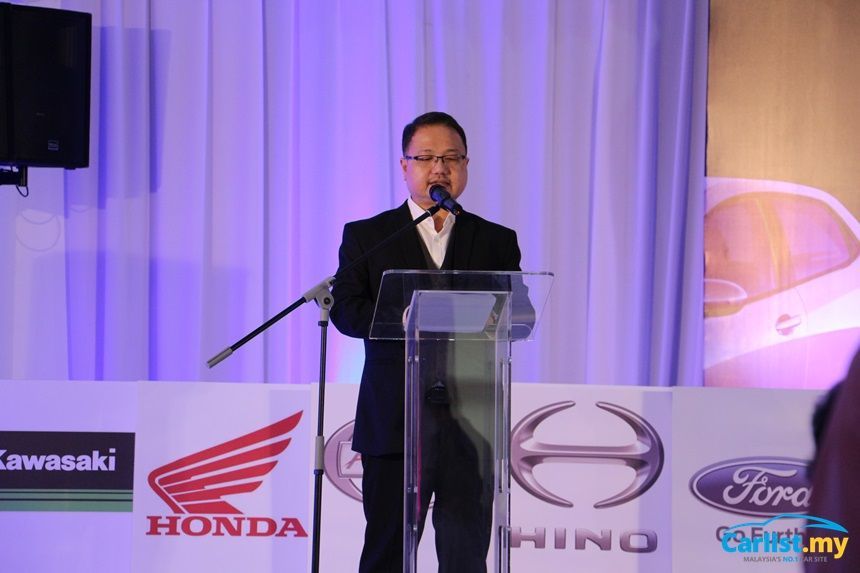 He added, "All the major car brands will be under one roof, with miles of test drove routes for potential customers. We want to utilise both the indoor convention halls for new car launches, display of new cars as well as lifestyle and accessory booths, and the abundance of outdoor space for visitors to enjoy test drives and other family-oriented activities in a scenic location.
In line with the theme "Energy Efficient Vehicles to the Future", this year's show will focus on the latest line-up of energy efficient vehicles, and an automated driving showcase.
Participating car companies will line up special deals and packages exclusively at the auto show. While speaking at the press conference, Madani added that banking institutions will also be present, to advise and pre-approve loan packages, further providing a holistic package for interested buyers.
As part of MAI's career enhancement strategy – higher education institutions and colleges will also be invited to participate, with a separate employment drive for job seekers with participating companies.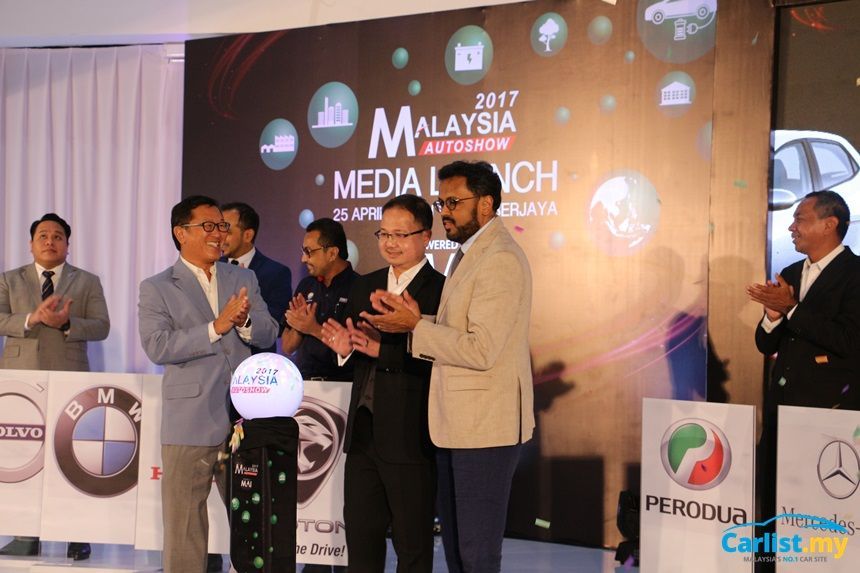 Safety, security, and environment awareness programs will be ongoing during the event as well, Asean NCAP, MAI Safe Car and MAI Car Care Week are among the highlights of the four-day proceedings.
More than 150 exhibitors from renowned original and aftermarket equipment suppliers are expected to participate and display their product range. Alongside, other fun activities include a 4x4 offroad obstacle course, food trucks and lucky draws for visitors.
Another highlight of the four-day event is the awards ceremony for the Malaysia Car of The Year 2017 – which will be held on the evening of the opening day (Nov 9), which MAI hopes will further reaffirm buyer's choices at the event.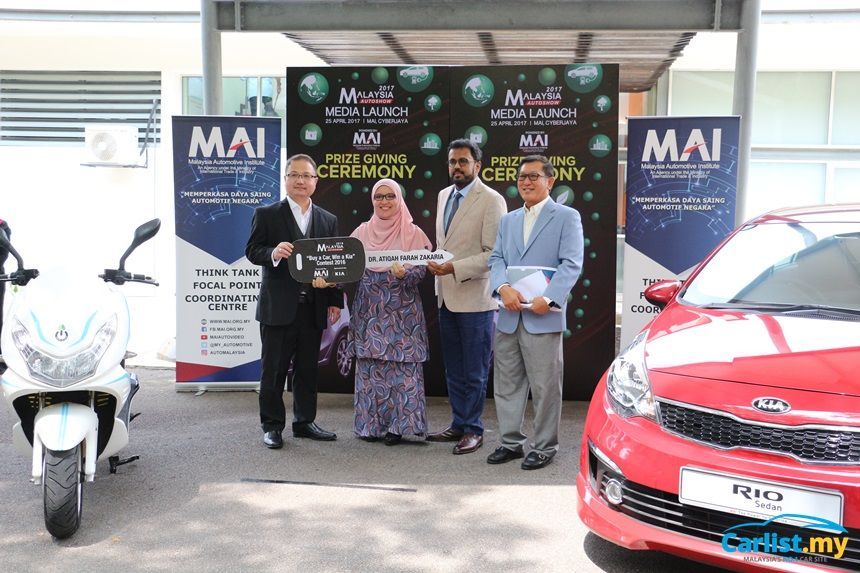 Separately, MAI also awarded winners of last year's contests during the launch event. Dr. Atiqah Farah Zakaria walked away with the grand prize of Kia Rio 1.4X sedan, winning last year's "Buy a Car and Win a Kia" contest.
---
---
---
---
Comments