Mazda: Our Aim Is Not To Build Cheap Cars, We Focus Only On Car Lovers
Insights On paper, the Mazda CX-5 sits in the same class as the Honda CR-V and Subaru Forester, not forgetting similarly priced 7-seaters like the Mitsubishi Outlander, real world experience with the actual car tells a very different story.
The badge might say Mazda but this all-new CX-5 has the looks and interior quality that's comparable to an Audi or a Mercedes-Benz, nevermind a Honda.
Everything about the CX-5 feels expensive. The signature Soul Red colour (costs additional RM2,000) has a very expensive looking depth to it, and cleverly manipulates natural light to amplify the CX-5 body's swanky lines like no other, thanks to Mazda's proprietary Takuminuri painting technology.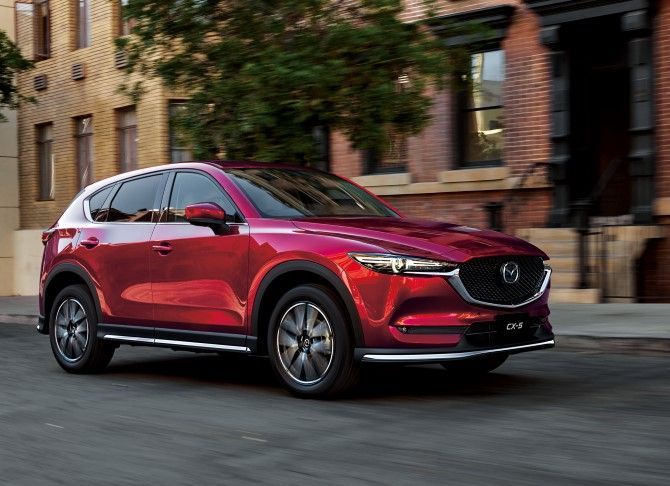 To a pair of untrained eyes, it's hard to tell which is a more premium product - the Mazda CX-5 or the Jaguar F-Pace, which when viewed from certain angles, especially from the front, the CX-5 bears a passing resemblance to, and that's not a bad thing to say.
Inside, the rotary knob operated MZD Connect infotainment system and its free standing 7-inch full colour touch screen works very much like Audi's MMI and Mercedes-Benz's COMAND, and it is much more user friendly too.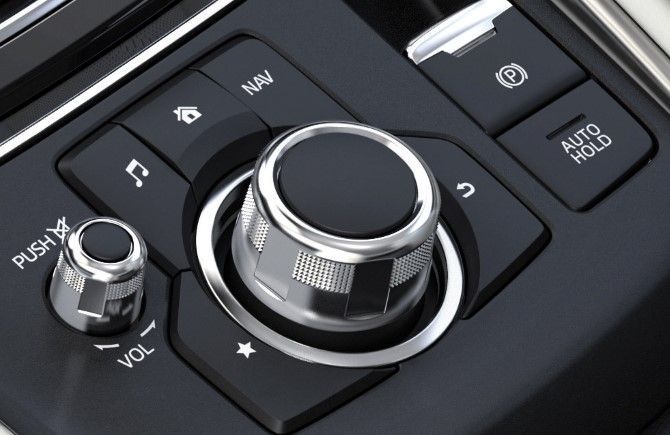 The high quality brushed aluminum, chrome bezels on the control knobs, genuine soft leather wrapped dashboard, and overall clean lines give you the impression that this is more like a scaled down Audi Q7 rather than something that's built to attract buyers considering a Honda CR-V.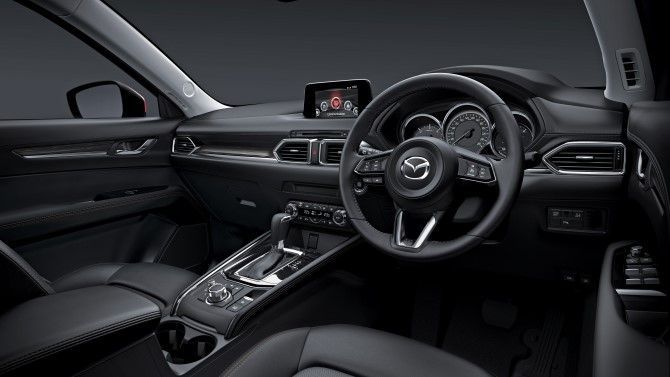 All this certainly bumps up the cost of the CX-5 and looking at the materials used, Mazda Malaysia can't be making that much on each car. The fact that it sells within a few thousand Ringgits distance from the Honda CR-V makes the Mazda an amazing bargain, so long as space and utility – areas which Honda reigns supreme - is not your main priority.
As for safety, Mazda's full suite of i-Active Sense advanced driving aids systems (ADAS) is ranked only one level below Volvo's Intellisafe – still the industry benchmark, that's a very commendable achievement for a brand like Mazda.
Mazda only sells about 1.6 million cars globally each year, a featherweight player when compared against heavy weights like Toyota's 8.7 million cars and Honda's 3.6 million cars. The lower volume puts Mazda at a significant disadvantage when it comes to economies of scale.
Despite that, Mazda insists that building high cost, high quality cars that appeal to people who are serious about cars and love driving is a far more sustainable business direction than building mass market appeal cars to compete against giants like Toyota or Honda.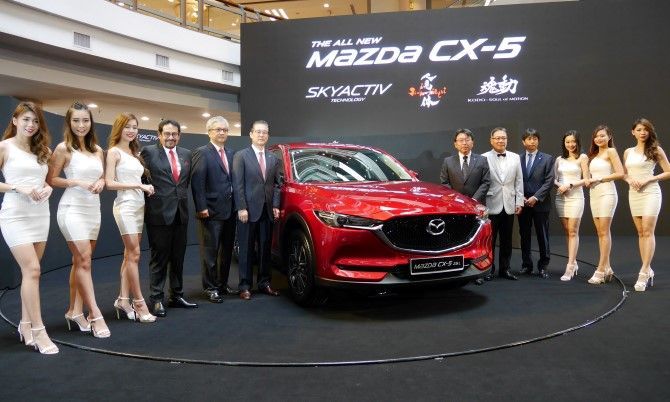 "Our strategy is not to deliver cheaper vehicles to the customer. Some customers don't like cars and think that the car is just a tool to move from A to B. For such customers it is important to deliver cheaper and cheaper products but Mazda's strategy is very different. We target car lovers everywhere in the world, to deliver higher quality, higher performance and the most advanced technology to car lovers," said Hiroshi Inoue, Managing Executive Officer at Mazda Motor Corporation in charge of operations in the ASEAN region at this morning's launch of the all-new CX-5. He also serves as President of Mazda South East Asia Ltd.
Inoue-san is not your typical suit and tie corporate person. Prior to taking on business roles, Inoue was an engineer. When he was just 29 years old, he was one of the racing staff that contributed to Mazda's victory in the 1991 Le Mans 24 Hours, a feat not repeated by any Japanese brand since.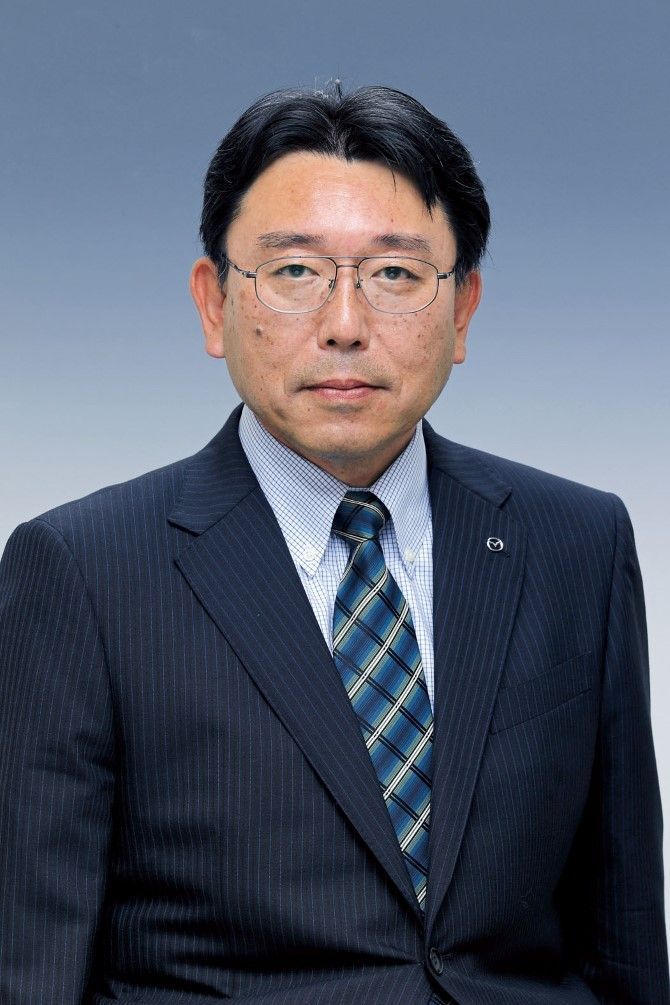 He is a highly respected figure at Mazda as he is one of the fathers behind Mazda's signature SkyActiv technology. In his previous position as General Manager of Mazda Motors Product Division, he oversaw the development of the previous generation Mazda CX-5.
As a straight talking engineer at heart, Inoue is very aware of how much it costs to produce a high quality car that appeals to enthusiast drivers and the challenge in producing such products with Mazda's limited budget.
He candidly acknowledged that brands like Toyota and Honda are many times bigger than Mazda and will always have an advantage when it comes to cost. Meeting this challenge of building highly quality cars for people who love cars on Mazda's miniscule budget is highly dependent on the ingenuity of Mazda staffs, not just the engineers but also those responsible for purchasing as well as cost reduction efforts by suppliers.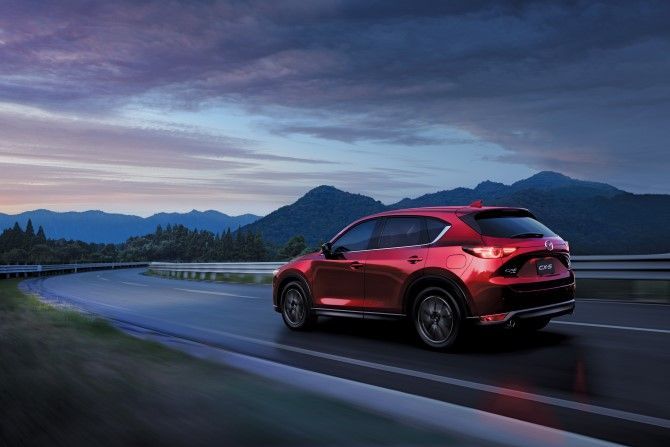 Bermaz Motor, the distributor of Mazda vehicles in Malaysia expects the all-new CX-5 to contribute about 50 percent of Mazda's sales in Malaysia.
Prices for the all-new CX-5 starts from RM134,205 (without insurance) for the base model 2.0G GL variant but the pick of the range are the higher specifications 2.5G GLS petrol and 2.2D GLS diesel, ranging between RM160,596 and RM174,779 without insurance.
---
---
---
---
Comments