Mazda's Revolutionary Approach to Clean Diesel Technology
Auto News Modern turbodiesel engines are often lauded by enthusiasts as viable alternatives to hybrids as a clean source of motive power. Indeed, there is much to like in the inherent abilities of diesel engines to deliver superior acceleration whilst consuming less fuel than a petrol equivalent.
Under its far-reaching SkyActiv Technologies umbrella, Mazda's current family of engines consist of both petrol- and diesel-fuelled four-cylinder engines widely acclaimed to offer superior real world fuel economy in a variety of conditions.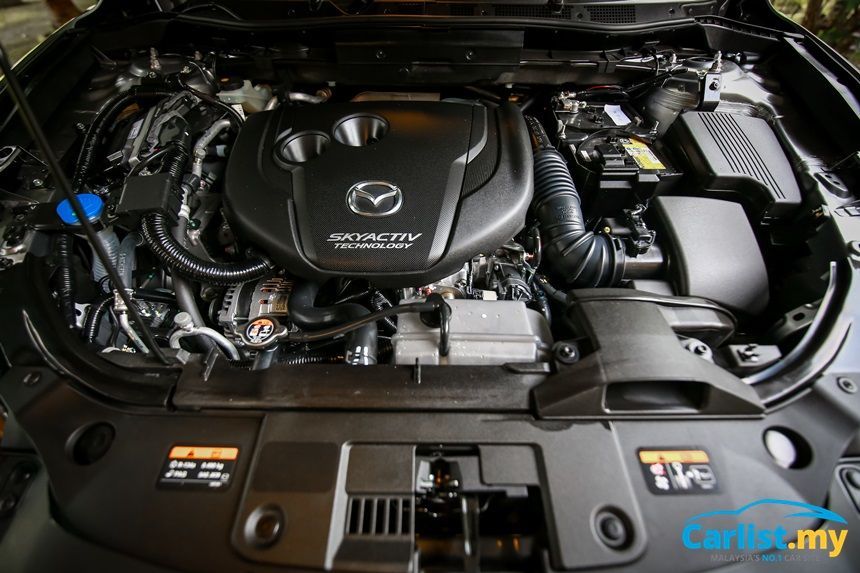 The petrol members of the SkyActiv engine family practically cover the majority of Mazda's passenger car line-up in our market, but the company has been a little bit more cautious about letting us have their diesel engines.
A number of demo units have been undergoing trials on our roads for a couple of years now, however, and Mazda now feels sufficiently confident that its engines have the necessary robustness to operate in our market. The brand's diesel offensive starts now with new 2.2 SkyActiv-D variants of the CX-5 and Mazda6. The CX-3 and Mazda2 are the next candidate models which we are expecting to embrace the joys of diesel power.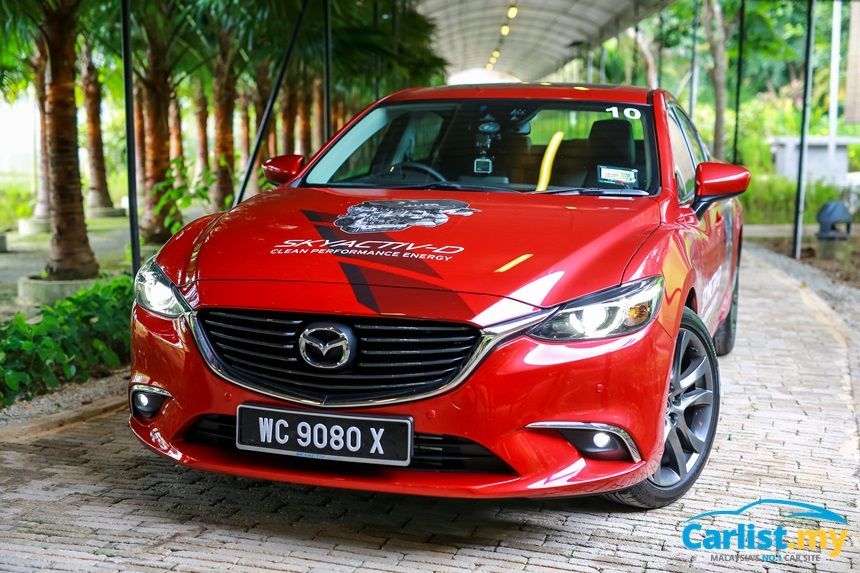 Globally, Mazda's SkyActiv-D turbodiesel engines are not new, having already been enjoying eco-car tax rebates in Japan and also complying with Euro 6 emission standards without requiring costly NOx after treatment systems.
As part of its far-reaching SkyActiv umbrella, Mazda's SkyActiv-D engines are unlike any other diesel engine in the market. In line with the SkyActiv philosophy, Mazda meticulously re-examined every detail of the engine with the intention of maximising efficiency whilst eliminating traditional problems associated with the design.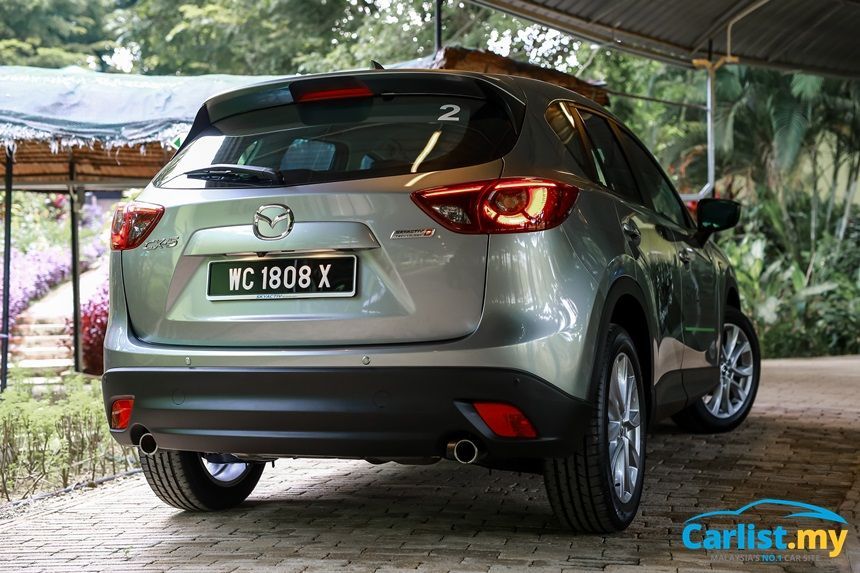 A notable detail about SkyActiv-D engine is that it shares a common 14.0 compression ratio with its petrol counterpart, something previously unheard-of in the history of powertrain engineering.
Typically, car makers favour ultra high compression ratios in diesel engines to prevent misfiring during the warm-up phase of a cold start. This approach, however, results in excessive temperatures and pressure within the combustion chamber, in turn causing incomplete combustion and the formation of nitrogen oxides and soot. This problem can be countered by delaying the ignition process, but the result is worsening of fuel economy.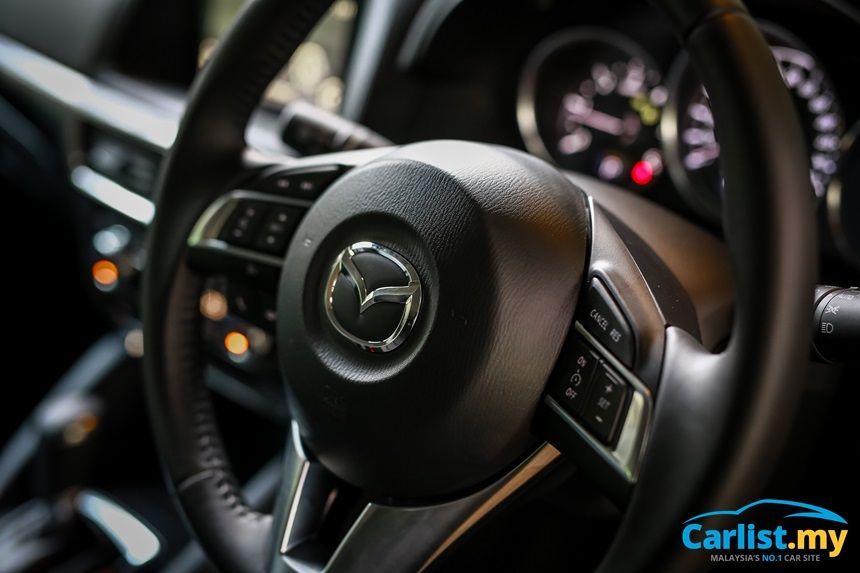 Unsatisfied with the compromise, Mazda engineers tore the copybook and overcame the problem by further refining the precision in control of the injection and exhaust valve timing. Multi-hole piezo injectors are used for variable injection patterns and a variable valve lift mechanism is incorporated into the exhaust valve control. During cold starts, hot exhaust gases are immediately channelled back into the cylinders, enabling more rapid warming up of the engine.
The SkyActiv-D engine's lower than usual compression ratio mean that Mazda can also afford to make its engine lighter than the competition due to the block having to cope with far less physical stress. The pistons alone are 25 percent lighter than it otherwise would have been, and fuel economy is said to be improved as much as 20 percent.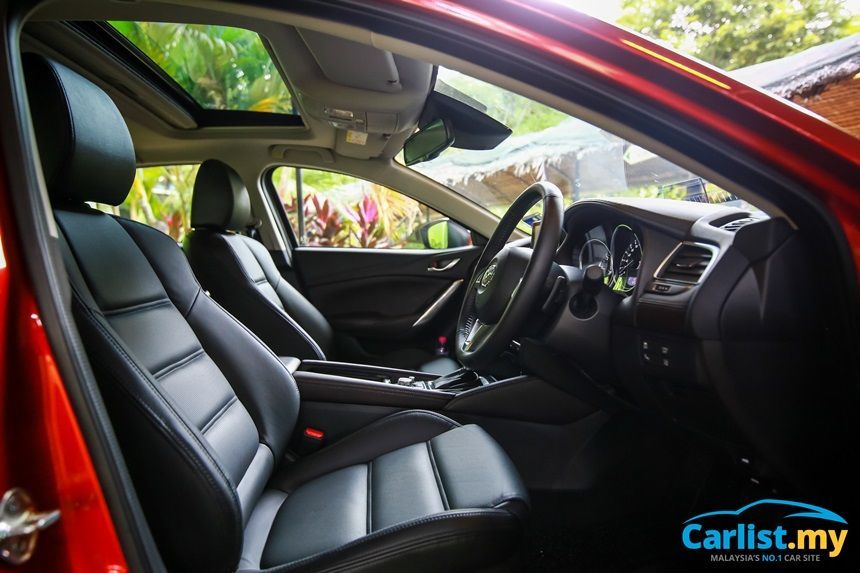 For the 2.2-litre engine, Mazda employs the use of twin sequential turbochargers to boost outputs. In this setup, the smaller turbo helps provide faster response at low engine speeds with the larger unit ready to kick in at higher revs to provide more intense boosting. In both the CX-5 and Mazda6, the engine is quoted with outputs of 175PS and 420Nm.
A 'teaser trailer' of an experience was granted to the media just ahead of the launch of Mazda's diesel models last week; much of which was spent jostling along on the highway - in the CX-5 and CX-3 diesel models.
At idle, there was very little reason to believe the diesel CX-5 is anything but the petrol variant people have come to know, the idle tone is mellow, subdued and there's little in the way diesel clatter of yore.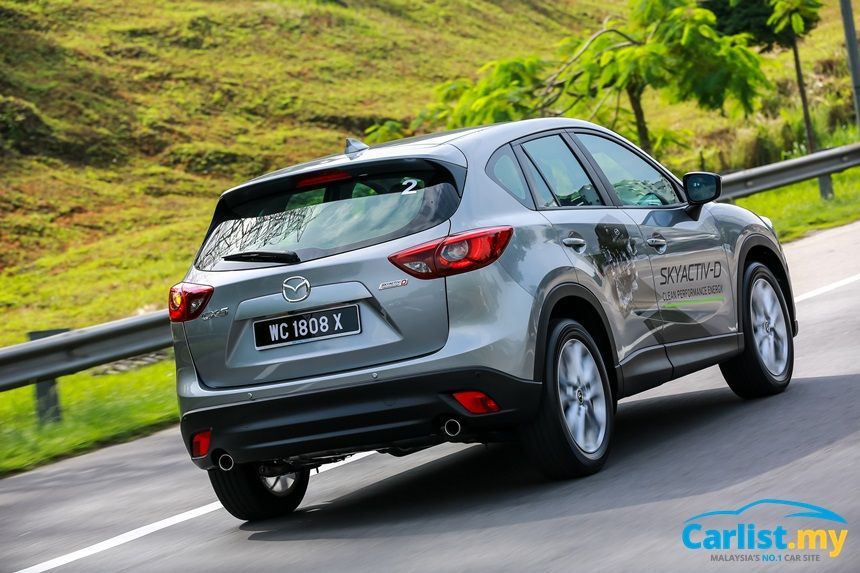 Put one's foot down though, and all the full extent of Mazda's diesel innovations becomes known… quickly. The sequential turbo setup scrambles for boost as revs climb with gusto. 420Nm comes full circle at 2,000rpm, and from 3,500rpm onwards the CX-5 starts to accelerate harder, till circa 4,700rpm when the next cog is selected.
The SkyActiv-Drive six-speed torque converter auto, similar across the current Mazda range, shifts decisively and smoothly, both on up- and down shifts. As far as the much vaunted "Zoom-Zoom" ethos is concerned, the diesel engines are where it's at now.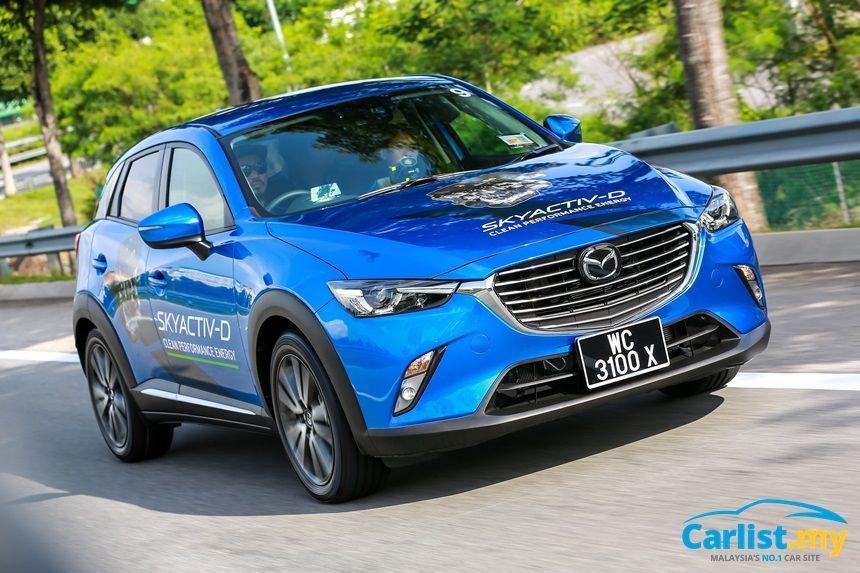 The CX-3 SkyActiv-D remains under pilot evaluation at the time of writing. However, after experiencing accelerative forces of the CX-5, the fuel-sipper 1.5-litre diesel unit in CX-3 can feel somewhat undernourished. It is a newer powertrain, however, incorporating further improvements over the 2.2, namely the use of variable geometry turbocharging, stepped piston top, and high-dispersion fuel injection to minimize heat loss through the cylinder walls.
Within context though, the 1.5-litre four cylinder is an eager performer. The initial torque delivery is very linear, as is the commensurate build-up of speed. The speed limit can be reached rather easily and the CX-3 will keep accelerating nicely till circa 150kph. Once the torque curve starts to plateau at around 4000rpm though, the engine will seem strained. But we have to keep in mind that there's only 1.5-litres of swept displacement here.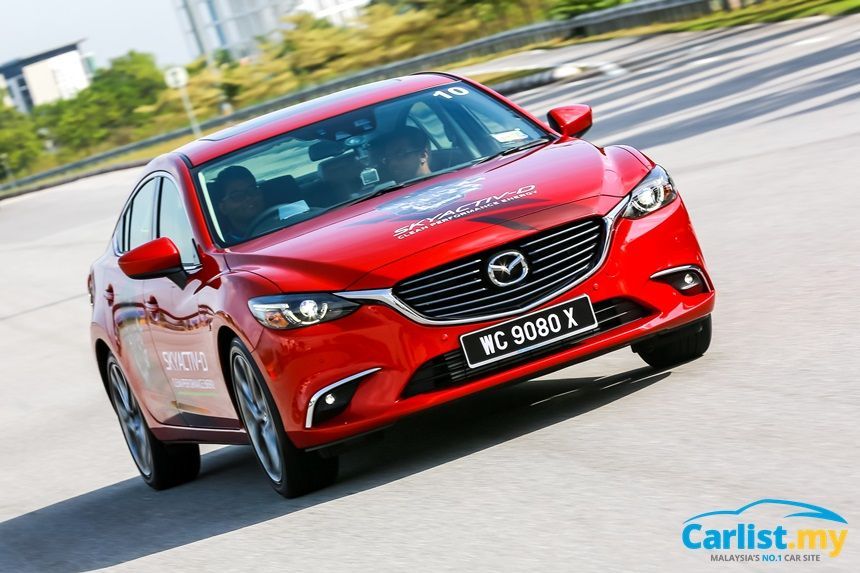 In broad terms, both the 1.5- and 2.2-litre SkyActiv-D engine perform with the same trademark smoothness and refinement that we've grown accustomed to in their petrol-fuelled counterparts. Mazda's typical attention to engineering detail and near-stubborn insistence on doing things its own way sets it aside from peers that seem to follow more traditional approaches in engineering.
Although diesel power in passenger cars have been gaining traction among Malaysians for sometime, not since the previous-generation Ford Focus TDCi was the market presented with an oil-burning option that is within realistic of middle-class buyers. The Mazda6 and CX-5 are far from cheap, admittedly, but if the CX-3 and Mazda2 diesel can eventually make it here, the masses will indeed have something to think about.
Editor's Note: Driving impressions provided by Arvind. We are arranging to perform more in-depth reviews of the Mazda6, CX-3, and CX-5 in due course, so stay tuned!
---
---
---
---
Comments