Mercedes-Benz EQC Is Now In Production, Sales Start In Europe
Auto News One of the most important models for the Mercedes-Benz brand is the EQC, and it's finally rolling off production lines in Bremen, with the Beijing plant to follow by the end of the year – specifically catering to the Chinese market. The EQC comes packed with all the latest and greatest Mercedes-Benz features, including an MBUX system and interface that's tweaked to meet the specific requirements of an electric vehicle.
For now, the sole variant will be the EQC 400 4MATIC. It has a range of 445 km to 471 km based on the NEDC test cycle, with a base price of 71,281 Euros (RM 331,367). This makes it a fairly hefty proposition, but one that's highly representative of the Mercedes-Benz brand as we look to the future of mobility.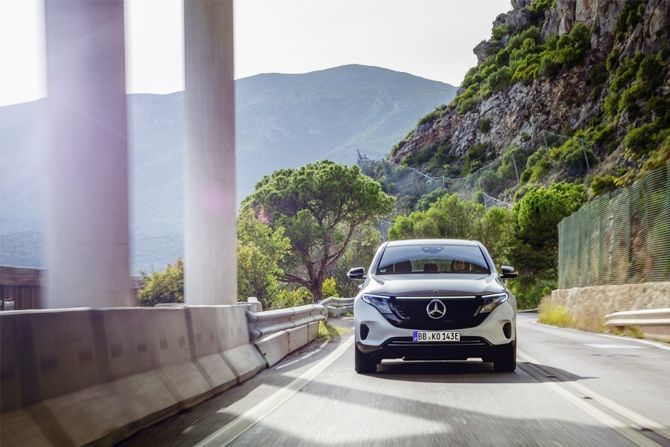 Power stands at a good 408 hp and 760 Nm, which the 4MATIC system constantly varying output to the wheels for maximum traction. The battery in question is an 80 kWh unit, which gives you more than enough capacity for average daily usage and enough range to get you to far out places if you exercise restraint with the throttle pedal.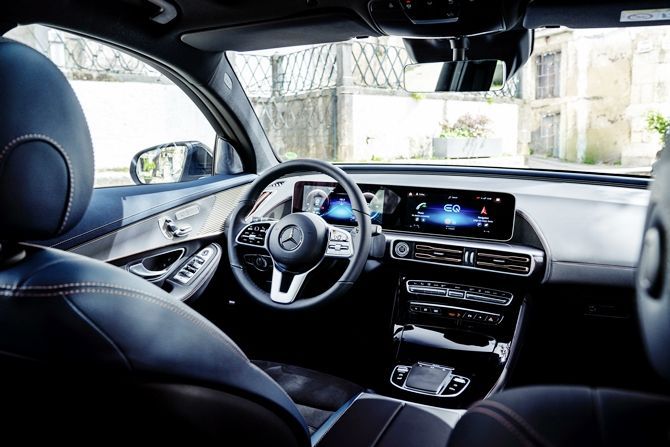 It's important to note that the first car they choose to be fully electrified is an SUV, which shows the popularity of such models as compared to their more historically significant saloon offerings. As emissions regulations become ever more difficult to meet, electric cars are the solution to help bring overall fleet emissions down and avoid ridiculously high penalties.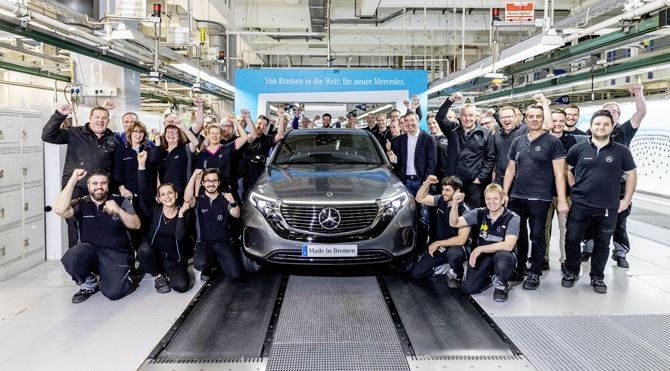 As cars become more connected and functional, so too does the production process. Digital solutions are the name of the game, but they are to work in tandem with human personnel as these are still integral to the production process – as a certain electric car company found out. Solutions include advanced mobile devices, driverless transport systems, and paperless factories – all in the pursuit of better efficiency and meeting Industry 4.0 standards.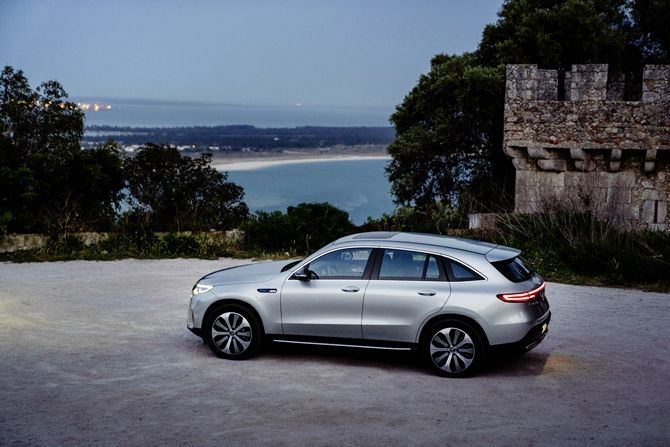 What would a luxury car be without optional equipment? Mercedes-Benz is trying to push autonomous driving, but if you want that particular functionality you need to pick the Driving Assistance package that costs an additional 2,296 Euros (RM 10,673). AMG Line interior and exterior packages are also made available for an additional 1,082 Euros (RM 5,030) and 1606 Euros (RM 7,466) respectively.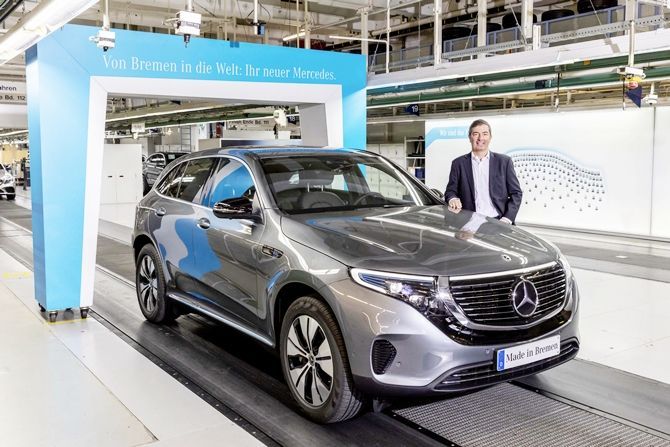 Over 1 billion Euros are on the table for investment in various battery production sites around the world. One such site will be the aforementioned Beijing plant in China, but there will also be Kamenz and Stuttgart in Germany, Tuscaloosa in the USA, Jawor in Poland, and Bangkok in Thailand. Production sites for the EQ models will be located in Rastatt and Sindelfingen in Germany, Tuscaloosa, and Hambach in France.
To find the best deals on Mercedes-Benz models, click here.
---
---
---
---
Comments