Mercedes-Benz Malaysia Honoured 25 Customer Service Professionals In Skills Competition
Auto News The 2018 Mercedes-Benz SEA II Skills Competition, which is in its tenth anniversary this year, is the luxury automaker's highly-competitive after-sales competition. Started back in 2008 with 133 participants and held every two years to honour and recognize the best technician, service advisor and process specialist, the Skills Competition this year has grown significantly to 631 participants.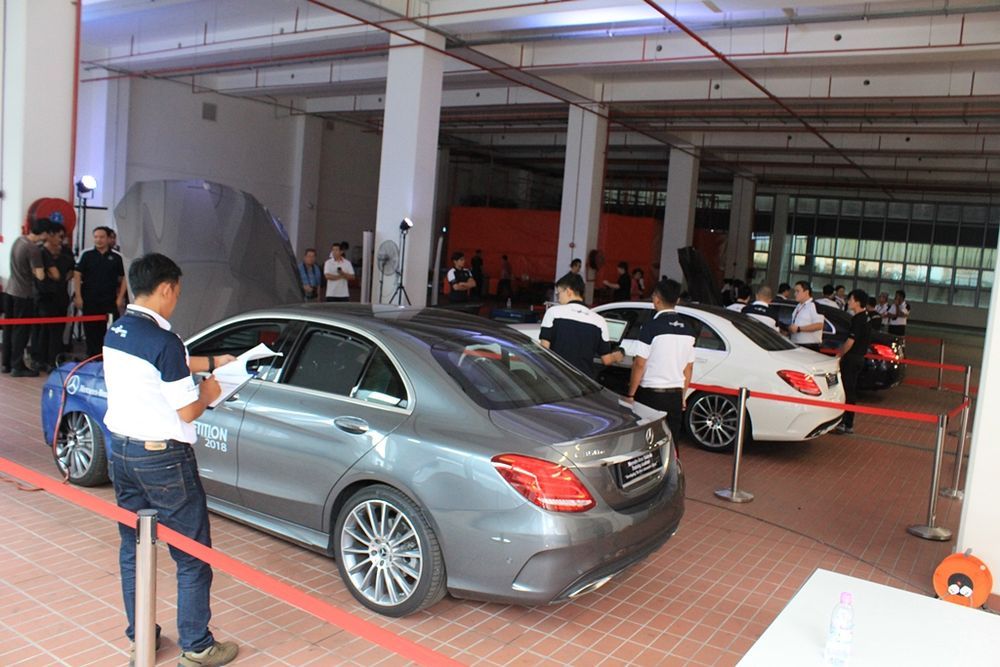 This year's Skills Competition grand finale event which was held at Wisma Mercedes-Benz Malaysia witnessed a total of 25 finalists compete against each other across five categories representing their respective fields of expertise, namely, Qualified Maintenance Technician (QMT), Qualified System Technician (QST), Certified Diagnostic Technician (CDT), Certified Service Advisor (CSA), and Qualified Parts Process Specialist (QPPS).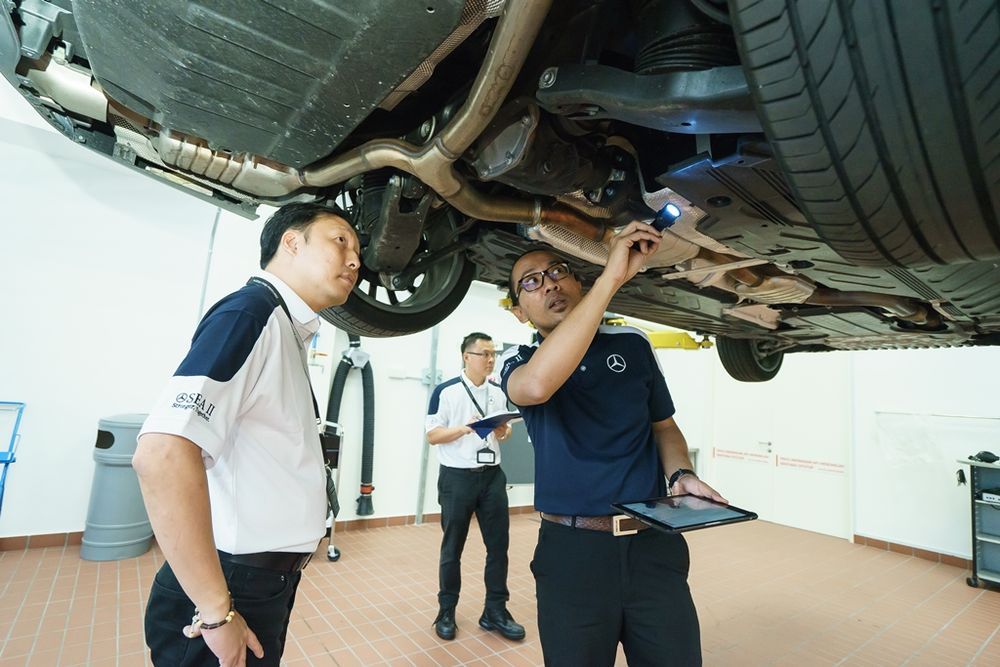 "The biennial Skills Competition is yet another effort to offer the utmost Care and Best Customer Experience - motivating us to strive for constant improvement, both internally and for our customers. The finalists this year were more competitive than ever, raising the standard of service and technical knowledge in the Mercedes-Benz Malaysia network to new heights. This collaboration with our dealers is part of our long-term strategy to develop talent, technology, production and services as a pioneer and leader in the automotive industry. Congratulations to all winners!" Said Mercedes-Benz Malaysia, President and CEO, Dr Claus Weidner.
Mercedes-Benz Malaysia also honoured their dealership's latest recruits in the Advanced Modern Apprenticeship category.
The participating dealerships represented in the finals were from service centres across Peninsula Malaysia as well as Singapore. Outstanding finalists were rewarded with a trophy, certificate and cash prizes totalling over RM100,000.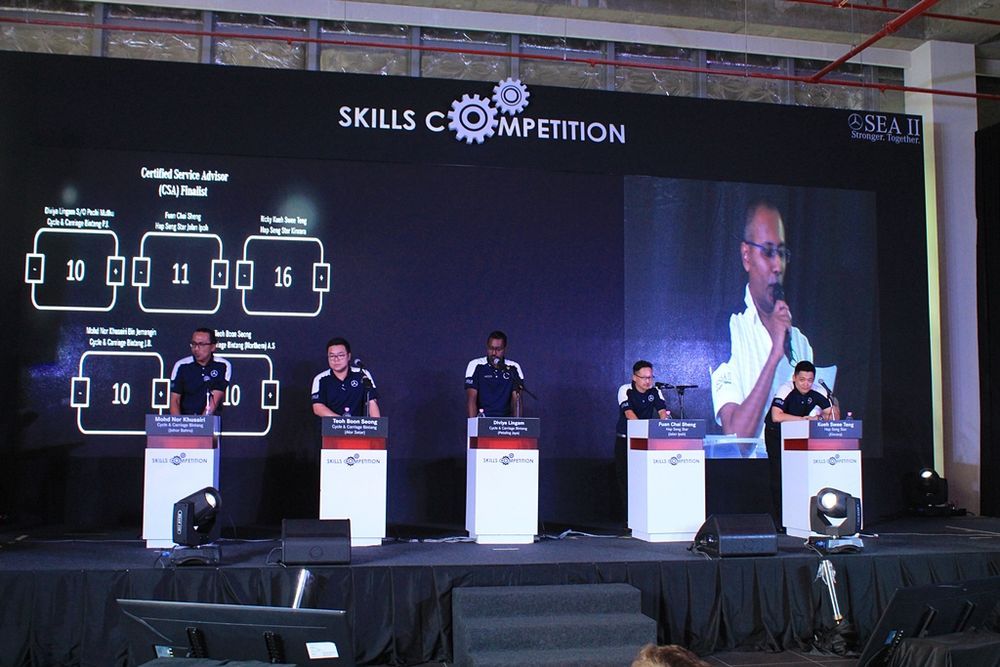 "It gives us great pride to celebrate the 10th anniversary of the Skills Competition which also marks the inaugural occasion of it as a regional event. The highly qualified consultants, diagnosticians and technicians from our dealer network are products of our comprehensive training program, benchmarked worldwide and who passionately embody our motto of Lifelong Learning."
"The level of professionalism, passion and knowledge every participant showed at this year's skills competition demonstrates the level of service that goes into caring for every Mercedes-Benz vehicle we receive In the Skills Competition, we compete among ourselves to further raise our standards and continue offering the best Care for our valued customers and their Mercedes-Benz automobiles," said Heinrich Schromm, Vice President, Customer Services, Mercedes-Benz Malaysia.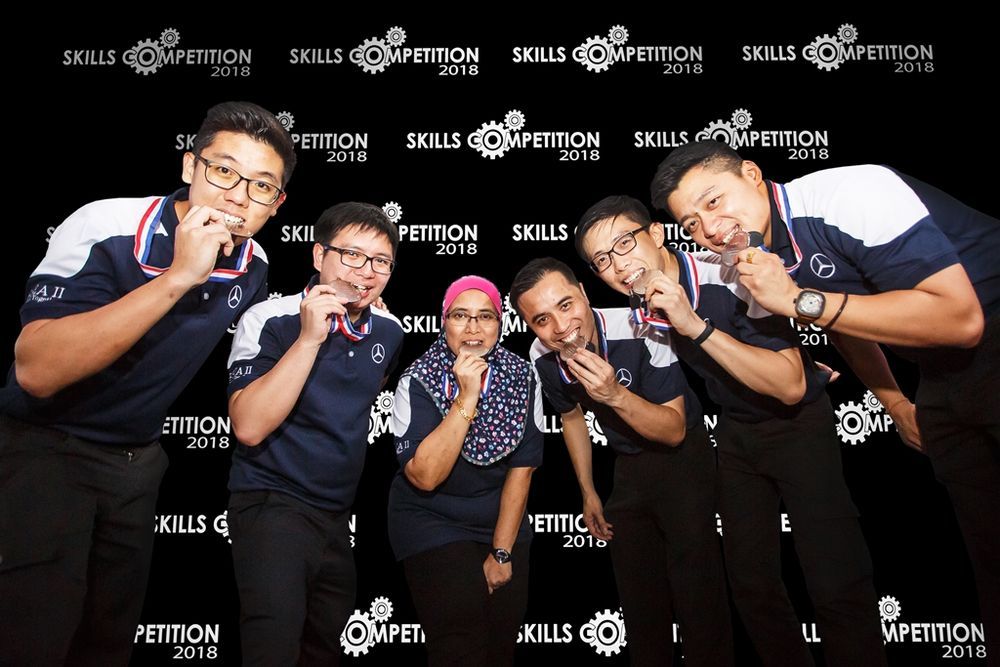 The champion in their respective categories are as listed below:
Certified Diagnosis Technician: Siew Yann Hwang from Hap Seng Star Jalan Ipoh
Qualified System Technician: Wong Yee Yew from Hap Seng Star Balakong
Qualified Maintenance Technician: Seah Kai Khee from Cycle & Carriage Singapore
Qualified Parts Process Specialist: Ernie Ruhaida Abdul Rashid from Cycle & Carriage Bintang Mutiara Damansara
Certified Service Advisor: Kueh Swee Teng from Hap Seng Star Kinrara
Advanced Modern Apprenticeship: Wong Shiong Heng from Minsoon Credit
In a bid to form well-rounded service professionals, the skills competition put in place a host of challenges in the form of theory and practical tests as well as a quiz. Finalists battled to remain calm despite being put under pressure at each stage of the competition. Responses were closely monitored and evaluated by a qualified judging panel comprising experts and management of Mercedes-Benz Malaysia.
---
---
---
---
Comments