Michael Jopp Is Mercedes-Benz Cars' New Head Of Sales & Marketing For Malaysia And SEA II
Auto News It's amazing how quickly four years can fly by. Mark Raine, a man we have come to know as the driving force behind Mercedes-Benz Malaysia's aggressive marketing campaigns, has come to the end of his tenure in Malaysia and has taken up the new position of Vice President of Product & Marketing at Mercedes-Benz South Korea - a market that's showing excellent growth considering they even have their own AMG Speedway - the first of its kind.
Replacing Mark Raine will be Michael Jopp, with the official title of Head of Sales & Marketing for Mercedes-Benz Cars in Malaysia and Southeast Asia II. His background includes 20 years of experience in the automotive industry, taking up various roles within the Daimler and Mercedes-Benz groups in Germany.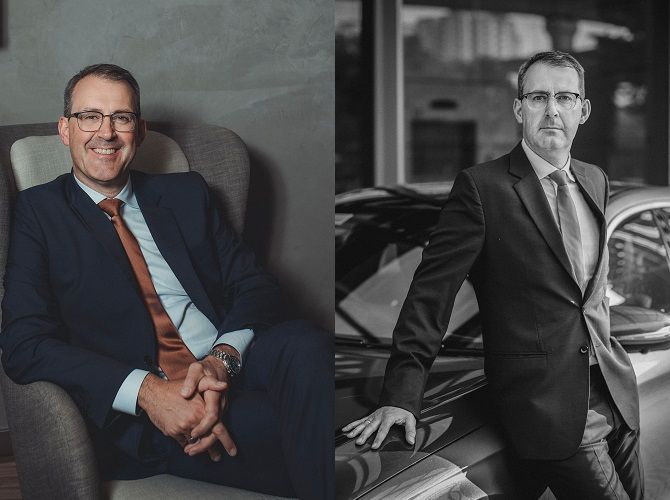 Before taking up this position, Jopp was the Vice President of Sales and Marketing in India for a three year tenure, helping to grow their local presence and introduce digital initiatives to help modernize the purchase experience and streamline the process. Through his work, Mercedes-Benz India topped JD Power's Sales Satisfaction ranking, as well as maintained a lead in the luxury vehicle segment, ending 2018 as India's highest-selling luxury carmaker for the fourth year running.
Dr. Claus Weidner, Head of Region Southeast Asia II said "We are excited to have Michael Jopp join our Mercedes-Benz Malaysia family. With his rich industry experience and decades of expertise in Sales & Marketing functions, we are confident that he will be able to lead the market and maintain our No.1 position in the Malaysian premium automotive market. Jopp will also play a key role in our customer centric strategy, taking on a holistic approach to automotive excellence by providing our customers a brand experience with our strong product portfolio".
---
---
---
---
Comments