MINI Connect Gets Overhauled, Focuses On Enhancing The Essentials
Auto News MINI, BMW's compact vehicle arm, is after five years launching a major new direction for its MINI Connected app system. The relaunch is a in alignment with the brand's recent focus on the essentials.
Available for download in mid-August of 2015, the pared-down and simpler approach to MINI's connectivity features will concentrate on driving-related functions. That new app landscape is dominated by MINI Streetwise, with auxiliary functions such as Online Search, Status, Sports Instruments and Force Meter, and Calendar also available.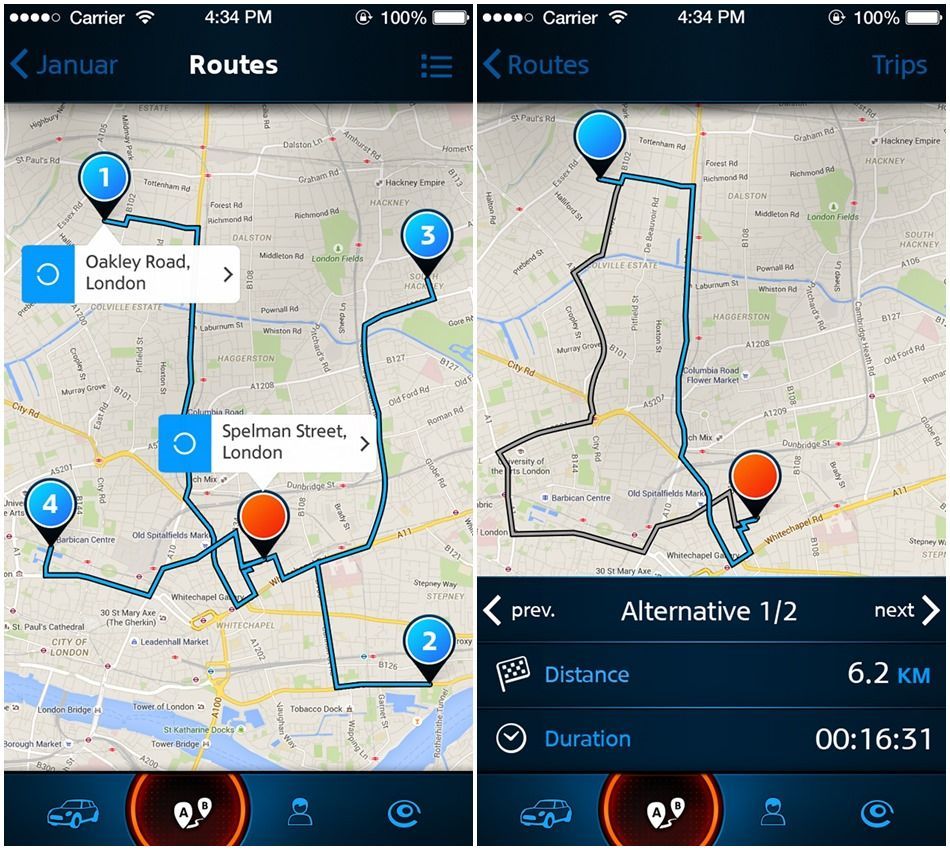 While the other features are rather self-explanatory, let's delve into what MINI Streetwise is, which is an ambitious plan to use the smartphone to enhance the in-car experience. It lets users display the best route on their mobile device before the journey has even begun.
With the use of personal driving data with the user's past journeys, fuel consumption and journey duration, Streetwise can predict the preferred route and have that information inputted into the in-car navigation upon entering the vehicle.
If several drives to the same destination have already been recorded, MINI Streetwise will calculate the user's personal best route as the recommended option. Clicking on the destination pin calls up the estimated time of arrival together with alternative routes, including data such as distance, journey duration and estimations on fuel economy.
Once the smartphone has been connected to the car, the information can also be displayed within the main display page within the Centre Instrument, always showing clear recommendations to get to a desired destination.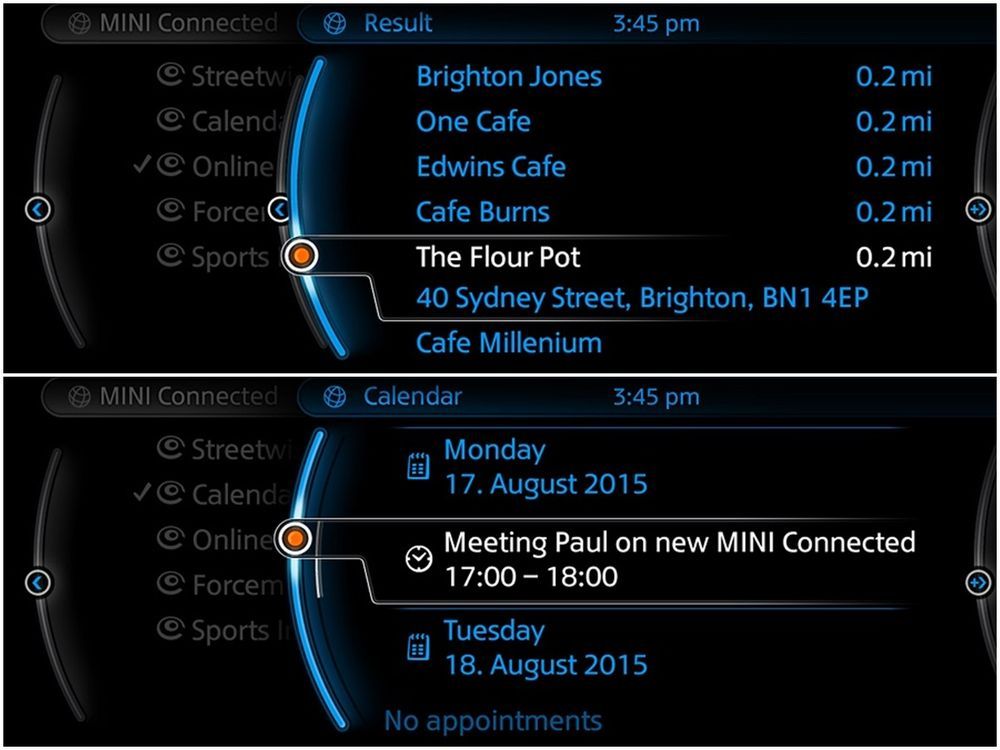 With Online Search and Calendar, drivers can quickly look up destinations based on addresses, points of interest, or landmarks. From there the location information can be quickly transferred to the MINI navigation system for route planning. Alternatively, Online Search can also place phone calls via information obtained through the search (such as to make a restaurant reservation) via the connected smartphone.
Calendar allows the connected vehicle to pull calendar and to-do list information from the smartphone to display the information together with other details such as attendees, location, and relevant phone numbers.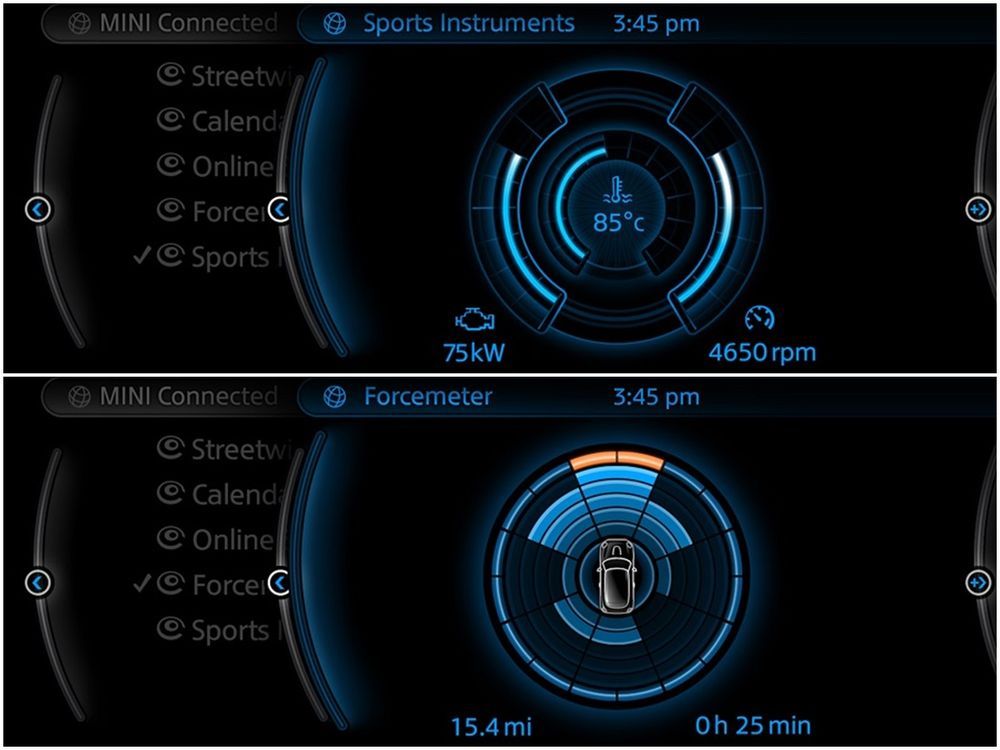 With Sports Instruments and Force Meter, the driver can directly call up information to the MINI's Centre Instrument panel to display performance-related data such as rev speed, torque, engine temperature, and current output. In addition, the Force Meter function, visualises all accelerating forces while on the move.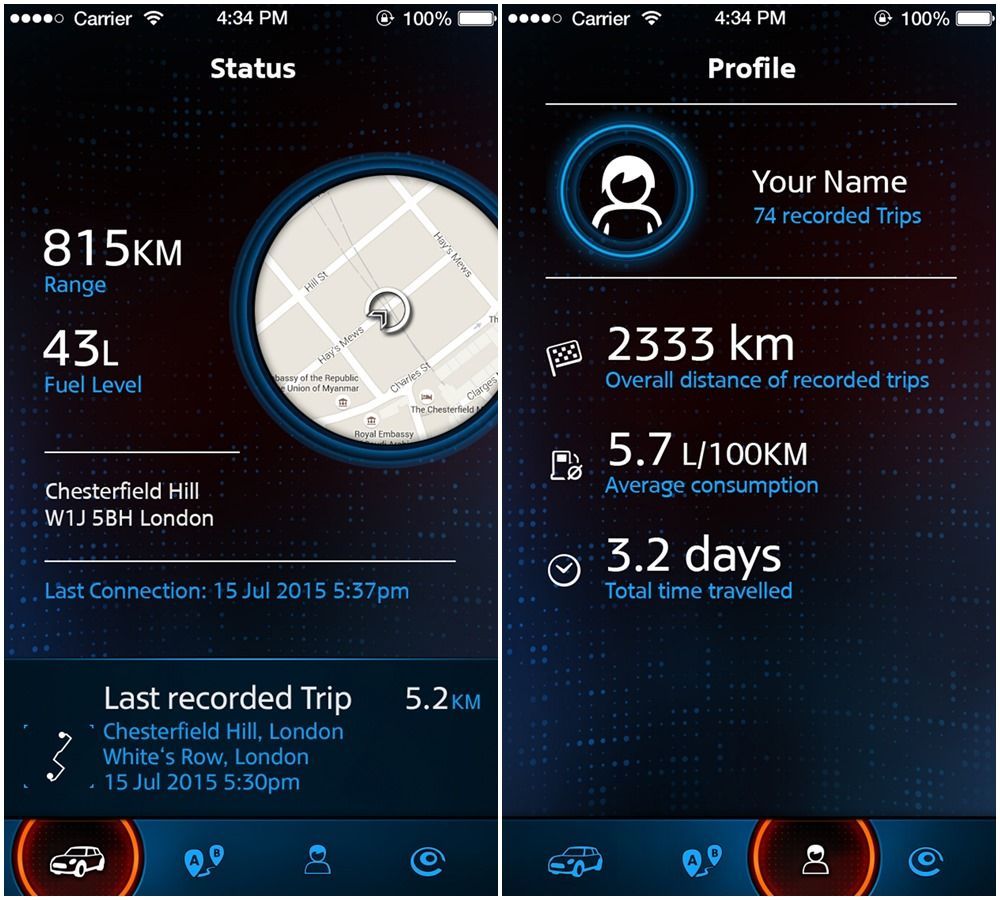 The Status, Apps and Profile tab allows the driver to access the most relevant vehicle data very quickly and easily. Status will reveal the vehicle's current location, fuel level, estimated range, and info on previously recorded journeys. Under Apps, users are provided with a summary of all the applications currently installed in the vehicle via MINI Connected. The Profile function allows users to enter their name and from there call up personal driving statistics such as total distance driven, driving time and average fuel consumption as well as average journey distance.
---
---
---
---
Comments