Mitsubishi's All-New Triton Endures The Borneo Safari Like A Champ
Auto News The 2015 Borneo Safari had taken place just a few short weeks ago, and during the expedition more than 300 4x4 vehicles took on the punishing virgin forest terrain of Sabah. During the 8-day jungle ordeal, the Mitsubishi Triton proved itself more than able to handle everything the event threw at the truck and it's drivers.
The task was to take a standard Triton VGT (Variable Geometry Turbo), equipped with a 2.5-litre Common Rail diesel engine generating 178PS and 400Nm of torque, paried with a 5-speed manual transmission, and to ready it for the trials ahead to see how well it would fare in one of the toughest proving grounds in Malaysia.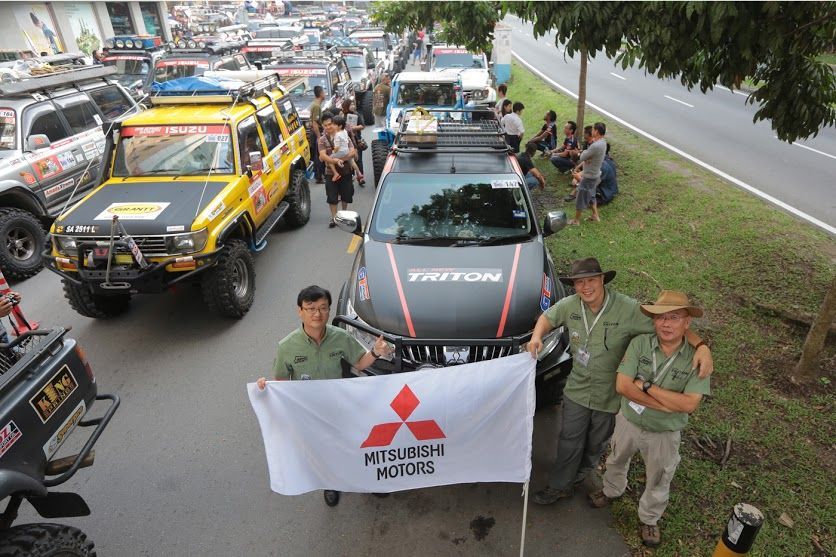 Compulsory equipment mandated by the event organisers were a heavy-duty winch, a snorkel and a set of Extreme tyres. But when the as-stock-as-possible Triton drove into the Kota Kinabalu parking lot at Hakka Hall for the closing dinner, the doubt that persisted over its abilities before the flag off were gone.
For winching duties, a Warn 9,500-pound unit was fitted that has a 4.5-tonne pulling capacity onto the front bull bar as well as a rear metal bumper with recovery points and a pair of heavy-duty side protectors.
Tyre-wise, the GT Radial Komodo Extreme was chosen. Measuring at 280/85 R16, the tyres were had proven their ability to find grip in all the ground conditions likely to be encountered.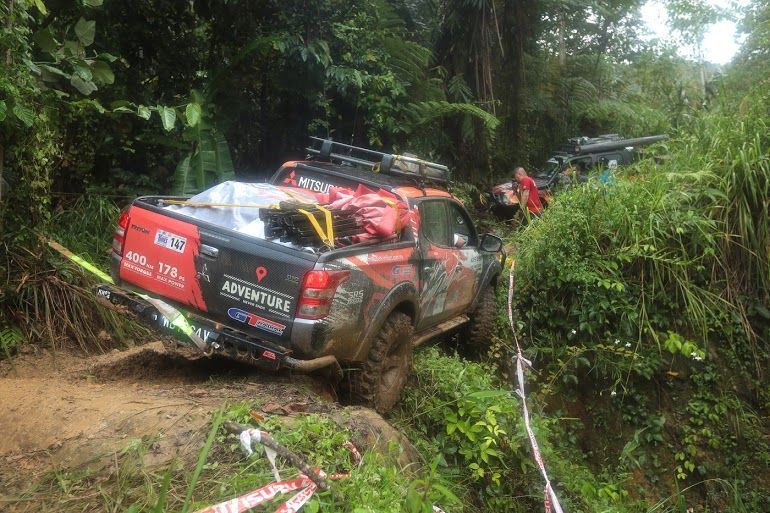 "We are very proud that the all-new Triton VGT MT has successfully completed the Borneo Safari! The event is known to be the world's toughest 4X4 expeditions hence we decided to rise up to the challenge and to conquer the trails of Borneo Safari! MMM is happy to say that the all-new Triton is the tougher and better truck, since 1977," said Mr. Yang Won-Chul, Chief Executive Officer of MMM.
The Triton was piloted by Paul Si, a former motoring journalist and 4x4 enthusiast from Kuching, and Lionel Yew, an experienced 4x4 driver with a decade's worth of experience, including two Borneo Safaris.
"The all-new Triton can complete the tough trek in one piece with minor adjustments. Obviously, a car that is purpose built or modified for the task would perform better on the off-road track, but at the expense of on-road comfort and performance," Si added.
"You should have seen the other guys", as the saying goes. Up and down the trail, there were multiple reports of overturned cars. By all accounts, there were more incidents of rollovers in this year's event than the past five years combined.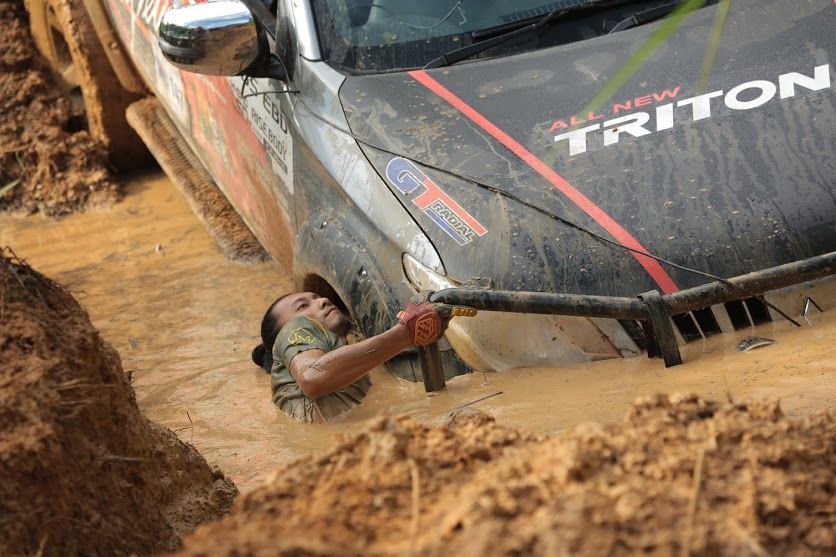 ---
---
---
---
Comments