More Than 20 Years Of Experience: Hankook Master Dealers Encik Othman & Mr Lau
Insights As challenging as developing a world-class tyre is, it is only part of the challenge for establishing the reputation of Hankook Tire. Besides delivering high quality tyres with the performance that meets customer expectations on the road, Hankook is also working on enhancing the customer's buying experience. For that reason Hankook Tire Malaysia has established the Hankook Master Dealer network.
Being a representative of the Hankook name, carrying the 'Master Dealer' designation doesn't come easy, and we talk to two Master Dealers, Bumi Tyre & Sport Rims Enterprise in Bandar Baru Uda, Johor Bahru, and SYS Automobile in Taman Keramat Permai, Kuala Lumpur, to see what it takes to become a Hankook Master Dealer and what sets it apart.
It is About Experience
Both Bumi Tyre and SYS Automobile have been in the tyre business for years. For Othman bin Basiron of Bumi Tyre, his decision to open his own tyre shop in 1992 came after eight years of working in a tyre shop which he had worked in since 1984. From his first shop in Kampung Melayu, Othman eventually expanded his business in 1998 with his second outlet in Bandar Baru Uda. In 2005, Othman opened his third outlet in the other end of Bandar Baru Uda, which was turned into a Hankook Master Dealer in 2010.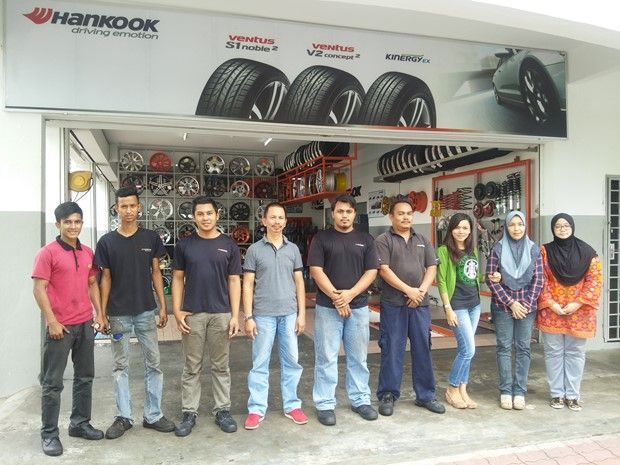 In fact Othman's experience extends beyond its commercial aspects, with active participation in annual drift events in Johor Bahru and Kuala Lumpur, Othman has used such motorsports participation to promote his company and the Hankook name.
Lau Hoo Soon on the other hand has been in the industry for 20 years, starting off as a technician on the service floor and eventually moving up to the position of branch manager at various tyre outlets. In 2008, Lau decided to take his 13 years of experience and knowledge in the business to start up SYS Automobile in Taman Keramat Permai. Today SYS Automobile holds the distinction of being the first Hankook Master Dealer in the Klang Valley.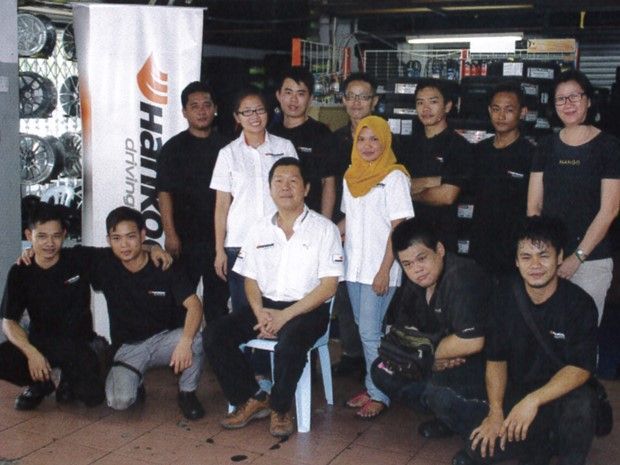 What Sets a 'Master Dealer' Apart?
Being a 'Master Dealer' means more than just selling tyres to end-customers. Both Master Dealers in this case do more than just that, with Bumi Tyre specialising in light engine and parts servicing, and SYS Automobile offering customers the convenience of being a one-stop center for Hankook Tire.
The difference start from the moment a customer walks into the dealership. At SYS, customers are greeted upon arrival with their trained technical advisors to assess the customers need and provide the right recommendations from Hankook's huge tyre selection. This selection includes Hankook's Ventus V12 Evo2 and Ventus S1 Evo2, premium performance tyres that cannot be found at your regular tyre dealerships.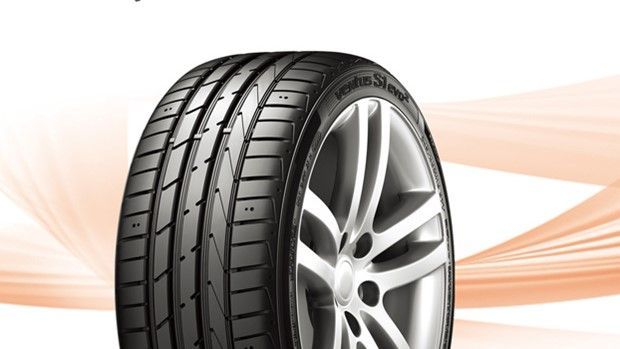 For Bumi Tyre, being a 'Master Dealer' allows them to get the latest products from Hankook Tire, as well as offer better tyre warranty claims and promotions. Thanks to the training support from Hankook Tire Malaysia, Bumi Tyre's technical advisors are also able to give professional advice on which tyre would suit the customer's car.
To give Hankook Master Dealer outlets the proper knowledge and experience about the brand, Hankook Tire Malaysia would send representatives to update their dealers about the latest products, training courses, and promotions from the brand. On top of that Hankook Tire Malaysia organises dealer incentive trips to visit Hankook's production and R&D facilities for their dealers. According to Othman, these trips allows them to better understand the technology that goes into the products that they sell to their customers.
Maintaining Customer Relationships
One of the key aspects for any good business is maintaining a good customer relationship. After more than 20 years of operations, Bumi Tyre have established a trusted reputation amongst their customers, some of them are the children of the business' first customers as well. "One of my customers for more than 10 years recently moved to Kuala Lumpur, but he still continues to buy tyres from us," recalled Othman.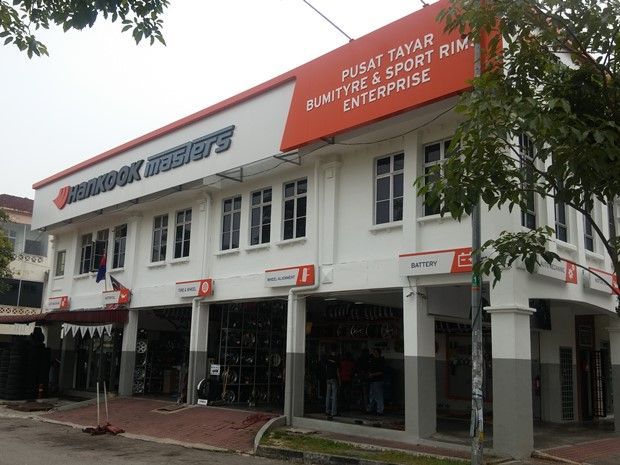 Though SYS Automobile has been around for a few years, Lau says that his business have a number of regular customers who trust SYS and the Hankook brand. With such support, SYS is able to expand their operations to Shah Alam and Lake Fields.
Choosing to Go with Hankook
As compared to the many 'established' tyre brands that are in Malaysia, Hankook is a relative new comer, but even so both Othman and Lau says the product speaks for itself. According to Othman its proven quality has attracted a loyal following amongst his customers. He says that these customers are also confident of recommending Hankook Tire to their friends and family.
From eight years of selling Hankook Tires, Lau is confident that Hankook will continue to provide high quality products. As a testament to its performance and quality, Lau says that Hankook provides plenty of support to the end-customer with a five-year warranty on each tyre from its production date.
Highlights from Hankook
Thanks to Hankook's reputation as an OEM supplier to major car makers such as Toyota, Nissan, BMW, Audi and Mercedes-Benz, Lau says that his outlet in Kuala Lumpur often sees a diverse range of cars – ranging from small passenger cars to premium luxury cars – coming through its doors for a tyre change and service.
Some of the most popular products from Hankook's line-up includes the Ventus S1 Noble2, Ventus V2 Concept2, and Kinergy EX. Similarly Othman says that most of his customers are owners of medium-sized family cars, SUVs, and luxury cars.
As the close of 2015 approaches, both Bumi Tyre and SYS Automobile will be having promotions for their products and services. For Bumi Tyre they will be soon offering customers promotions such as an extra service, free gifts, and loyalty points. SYS Automobile on the other hand will be organising a stock clearance promotion with a complementary tyre balancing and alignment for any purchase of a set (of four) tyres from any model range.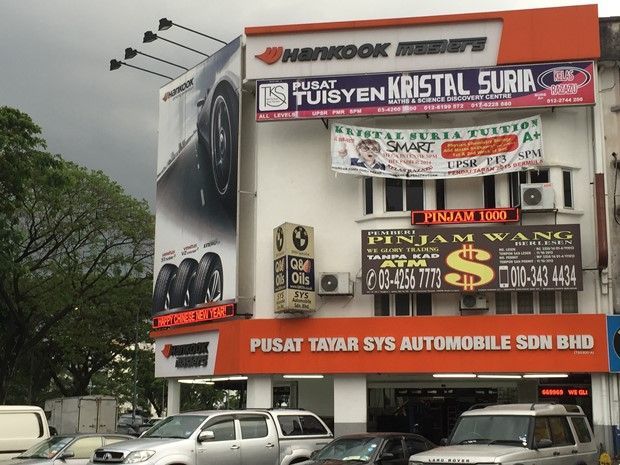 The contact details for Bumi Tyre & Sport Rims Enterprise and SYS Automobile are as follows, pay them a visit if you're nearby.
Bumi Tyre & Sport Rims Enterprise
28 & 28-01, Jalan Padi Emas 4/5,
Bandar Baru Uda,
81200 Johor Bahru,
Johor
Contact: +607-2354 699
SYS Automobile
25G, Jalan AU 1A/4B,
Taman Keramat Permai,
54200 Kuala Lumpur,
Kuala Lumpur
Contact: +603-4253 1136
---
---
---
Related News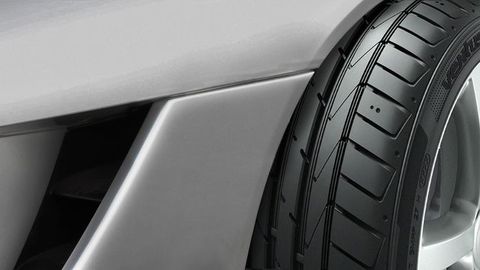 Insights
Tyres are the most underrated and underappreciated part of a car. It is the one component that can affect a car's handling, ride comfort, cabin ...
---
Comments