Motorists Excited About Autonomous Driving, Americans Not So - Continental Study Shows
Auto News With the continuous advancement in autonomous driving technology, Continental has embarked on a study in seeking the opinions of the driving population.
The Continental Mobility Study 2018 surveyed over 4,000 respondents in Germany, the USA, Japan, and China seeking drivers' preferences to mobility solutions such as automated and self-driving, connectivity, as well as data collection.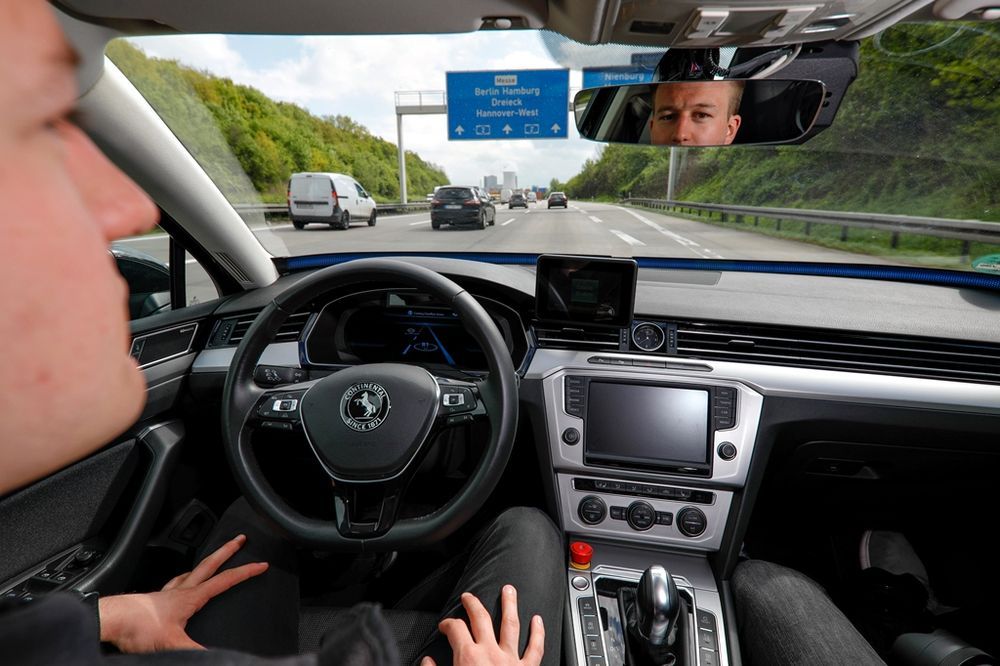 In this study, acceptance of automated driving has grown substantially in the last five years. In China, 89% of the drivers now consider automated driving a sensible development, an increase from 79%, and 68% in Japan.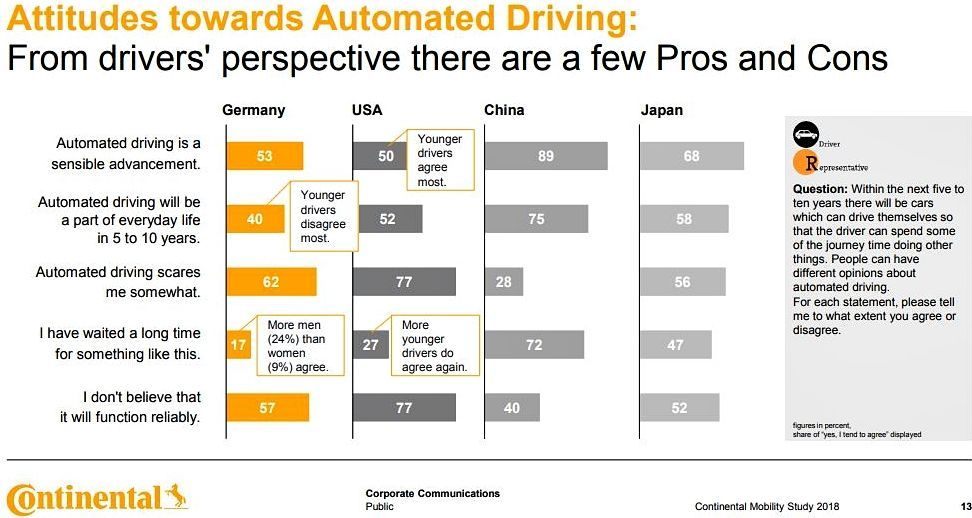 Drivers in Germany and the USA gave a lower acceptance level, with 53% of German motorists excited about automated driving.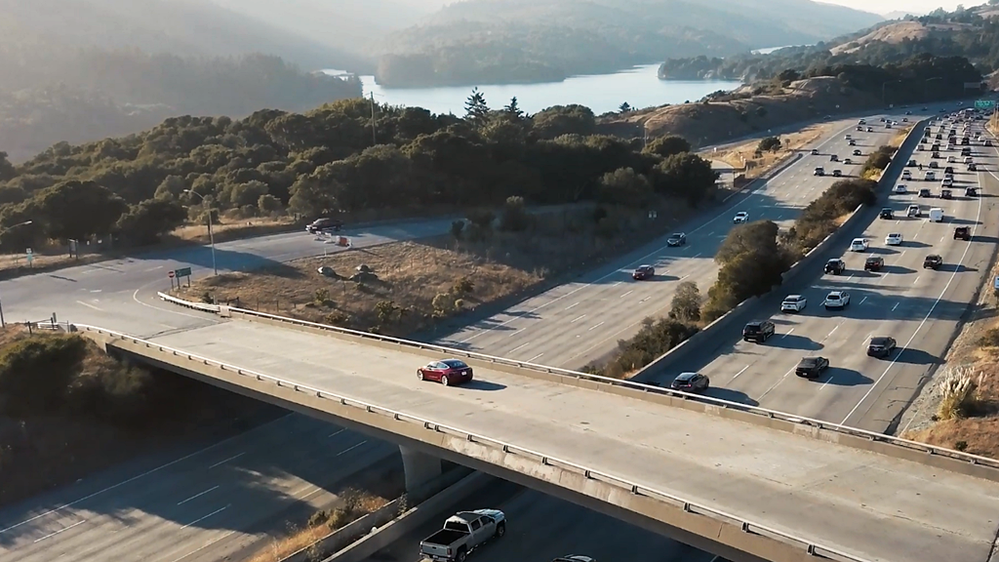 In the USA, the opinion is split at 50:50, which is an improvement of 9 percentage points compared to five years ago.
However, there is still a long way to go to convince American motorists on autonomous driving, as they have increased disbelief towards the reliability of the system, up 27 percentage points compared to five years ago (77%).
If the respondents were excited about autonomous driving, one would think drivers in these four nations will react negatively to self-driving.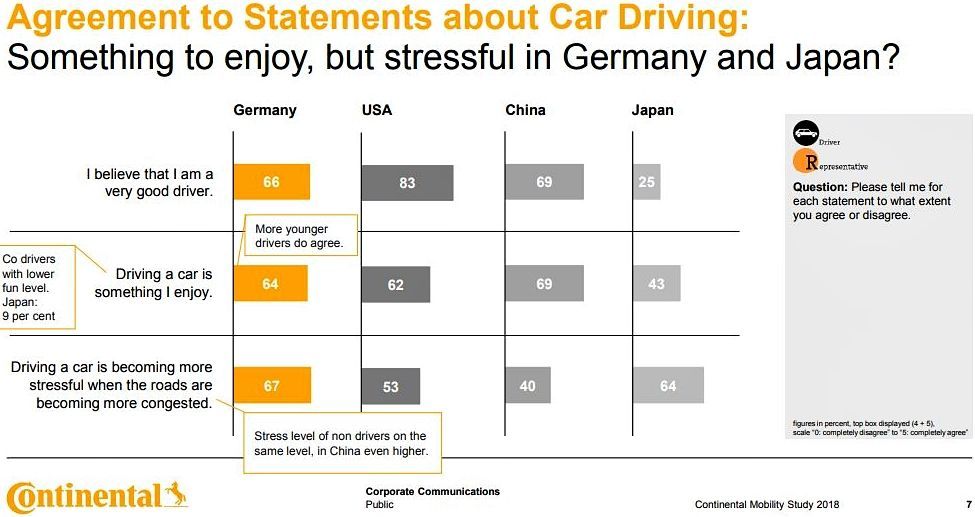 Only the Chinese responded positively to the aspect of self-driving, with 69% of the respondents enjoying it compared to 48% in 2013. German and American motorists remain unchanged at 64% and 62% respectively, while motorists in Japan found less joy in driving.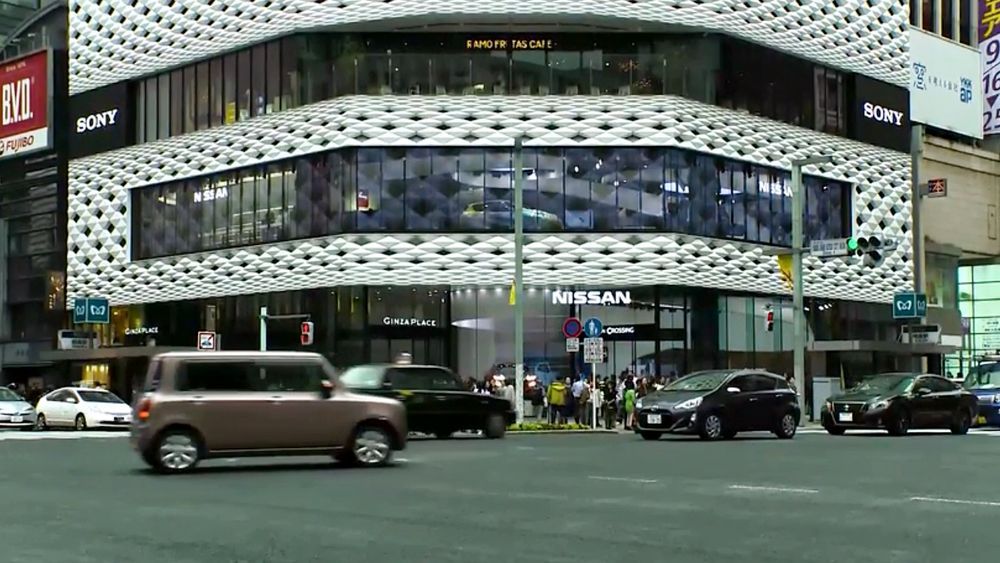 A lowly 43% of the Japanese respondents enjoyed driving, a sharp drop of 14 percentage points compared to 2013. This could be explained through their increased response that driving has now become more stressful (64%) compared to what it was five years ago.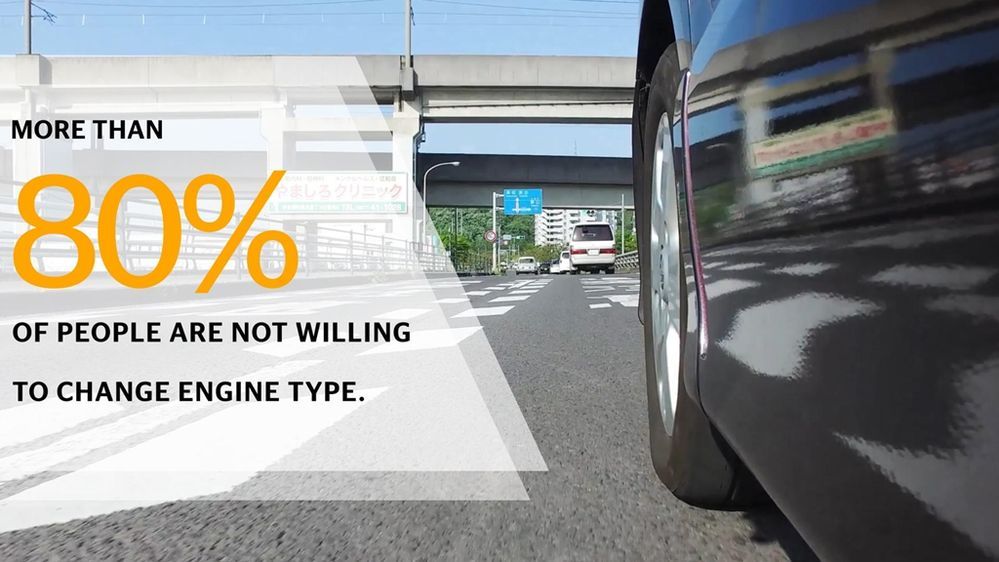 The study also found that currently there is a low inclination towards switching engine types. Around 10% of respondents in China and Japan drove electrified vehicles (hybrid or EV), and 80% of this group said they would remain loyal to electric drivetrain concepts when buying a new car.
Continental commissioned market and social research institutes to conduct the representative survey of drivers in Germany, the USA, Japan, and China.
Experts from the field of science and the automotive industry were also interviewed, making this study one of the most comprehensive on the acceptance of advanced driver assistance systems (ADAS) and automated driving.
You can read the findings in detail here.
---
---
---
---
Comments