New Mazda SkyActiv-X HCCI Engine To Debut In 2019
Auto News Mazda has announced its new long-term vision for technology development, called "Sustainable Zoom-Zoom 2030". Part of the company's path to achieve this is the introduction of their next-generation engine called SkyActiv-X. The new SkyActiv-X engine is expected to be offered on Mazda models starting 2019.
The new engine will be the world's first commercial petrol engine to use compression ignition similar to a diesel engine. Contarary to popular reports, the SkyActiv-X Homogeneous charge compression ignition (HCCI) engine does not exclude the use of spark plugs.
Instead, Mazda's proprietary combustion method called Spark Controlled Compression Ignition was the crucial breakthrough that enables the engine to switch between spark and compression ignition.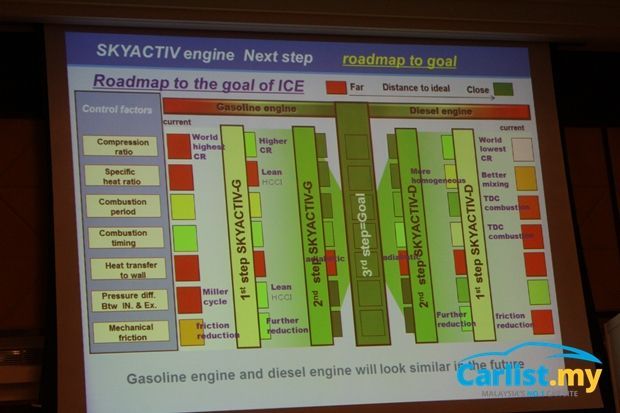 Compared to Mazda's current SkyActiv-G engines, the new engine is said to be between 20 to 30 percent more efficient. In fact, the new SkyActiv-X is comparable, if not better than the SkyActiv-D diesel engines in terms of fuel efficiency.
Unlike the current range of SkyActiv-G petrol engines that are mostly naturally-aspirated, the new SkyActiv-X powerplant will be supercharged. Torque is said to be between 10 to 30 percent better than the SkyActiv-G petrol engine.
According to a report by motoring.com.au, Mazda will be unveiling a small car concept at October's Tokyo Motor Show, fitted with the new SkyActiv-X engine. The new concept car is said to preview the all-new 2019 Mazda 3.
---
---
---
---
Comments