The 250hp AWD Mazda 3 Revealed (With Video) - Just Don't Call It An MPS
Auto News It looks just as amazing as we hoped, but it's only USA/Mexico-bound according to what we know (for now). A true Mazda mega hatch, minus the celebration.
---
It's a little unceremonious, but Mazda has just taken the wraps off one of their most exciting (production) cars in a long time. Shame there's so little fanfare and hype to accompany it - it deserves more.
Why? Well, as we've covered in a previous article, the Hiroshima-based automaker is finally putting in their newest 4th-generation Mazda 3 hatch an engine that would be worthy of its excellent chassis: their 2.5-litre turbocharged SkyActiv-G.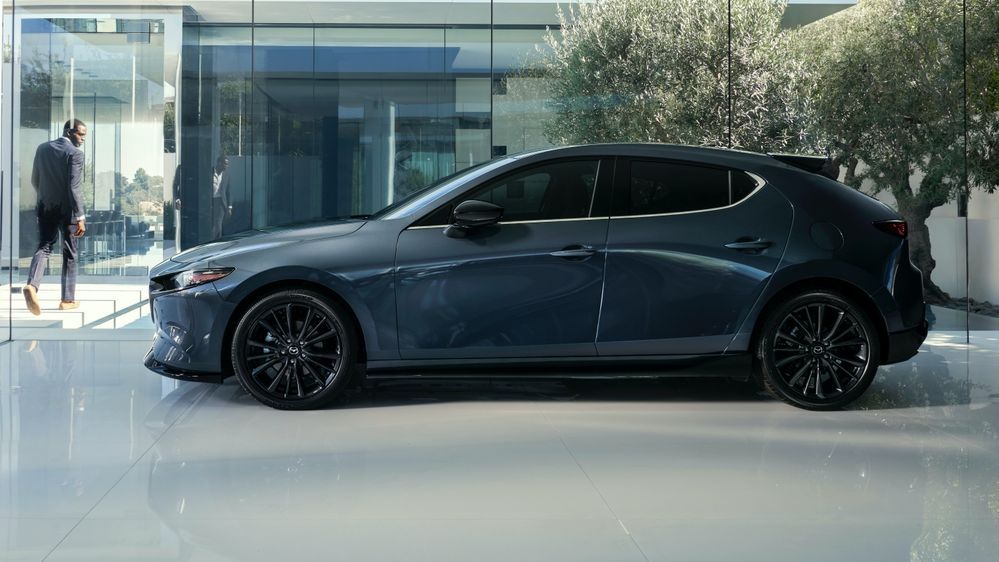 It's essentially the same motor that powers the CX-9, but made even gutsier in the Mazda 3, now able to deliver up to 250hp and 434Nm instead of the 228hp and 420Nm found in the 7-seater SUV. That's a lot of power and torque, so Mazda has also equipped this alpha 3 hatch with all-wheel drive.
Mind you, those elevated engine outputs were judged on American fuel standards - as it's launching there first - with the boost to 250hp only achievable on 'Premium Fuel'. Supposedly, closer to home, you'd need at least RON97 or higher to extract maximum performance at all times. Not a problem, if you ask me.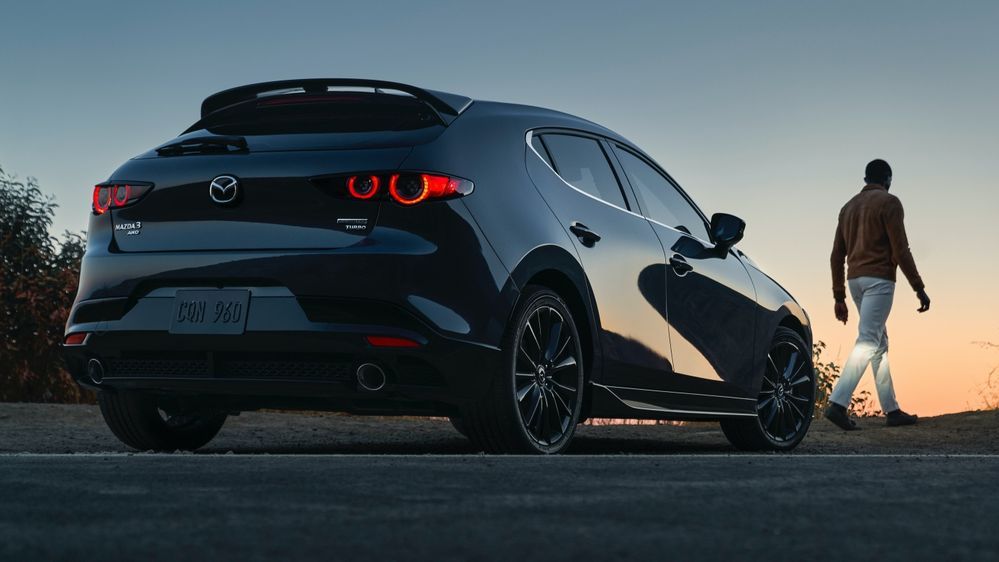 The car is given the rather uninspired moniker of Mazda 3 2.5 Turbo, so obviously the company is still deciding to stop short of calling this a Mazdaspeed or MPS despite the performance it's surely capable of. Like we said before, it's only a matter of time before this motor starts knocking on the 400hp mark at the hands of some skilled tuners, perhaps even on stock internals. However, it seems the car will only be fitted with a 6-speed SkyActiv-Drive automatic.
Right now, Mazda is fielding a low profile mega hatch that could go toe to toe with the Ford Focus RS, Renault Megane RS, and Honda Civic Type R. However, with a few choice enhancements and a proper remap, we could see this thing start to browbeat an Audi RS3 or Mercedes-AMG A 45. So many possibilities...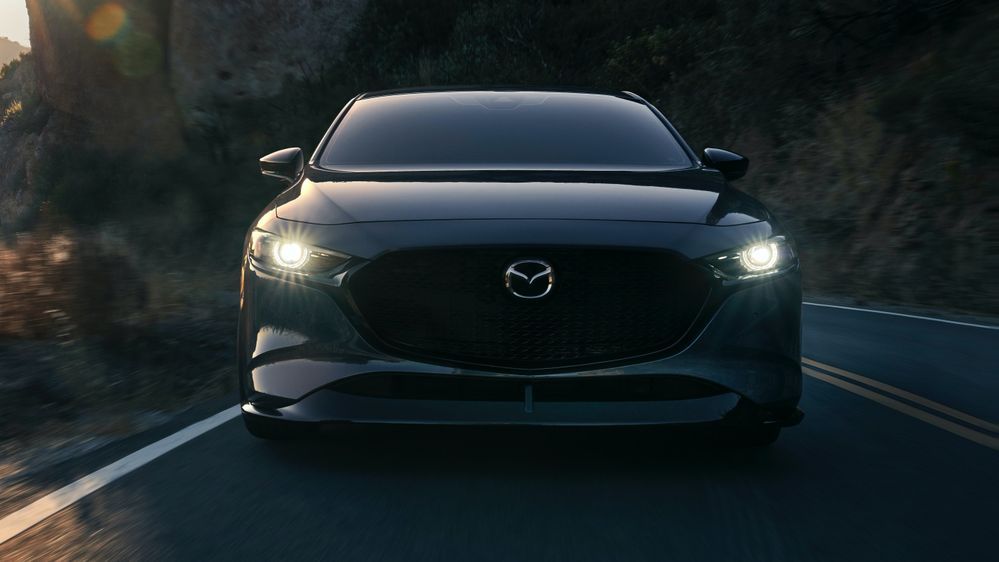 The car shown here is equipped with the Premium Plus and Aero Kit packages, which add a front air dam, rear roof spoiler, rear diffuser element, and side sills. Additional factory extras also include 18-inch BBS forged wheels in gloss black; now that's what we're talking about!
Frustratingly, all indicators point to the 'Mazda 3 2.5 Turbo' only being available in North America as left hand drive units, at least at launch, with no chatter of a European or Australian rollout as of yet despite strong call from fans of the brand and their past performance models.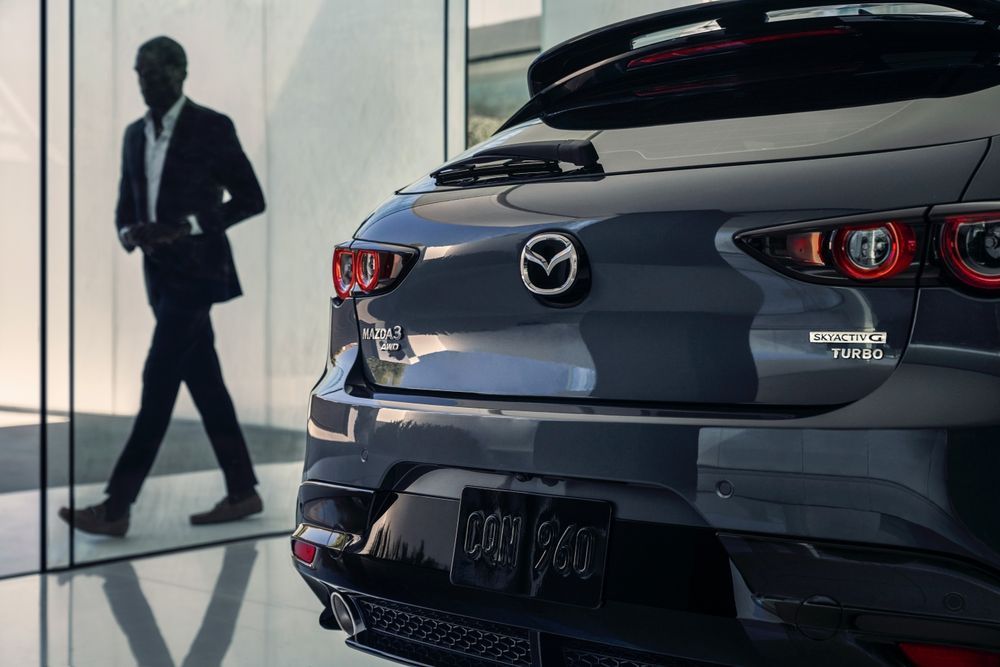 In the USA at least, the AWD 2.5 Turbo variants of the Mazda 3 hatch will start at $29,900 (roughly RM125,240) for the sedan and $30,900 (roughly RM129,428) for the hatchback, or about $7,400 (roughly RM30,995) more than the kick-off price of the nearest non-turbo variants.
That might seem a touch high, but for a car that drives this well (most likely), has this much power and tuning potential), all the while looking so bloody good, we reckon it's a price worth paying. All we want now is a Malaysian debut confirmation and launch window.
---
---
---
---
Comments