New National Auto Policy To Cover Commercial Vehicles, Internet Connected Cars, Plus Green Tech
Auto News The new National Automotive Policy (NAP) will be announced before the year ends, and will leverage on the National Industry 4.0 policy that is being drafted by the Ministry of International Trade and Industry (MITI), said CEO of the Malaysia Automotive, Robotics, and IoT Institute (MARii) Dato' Madani Sahari.
Speaking at yesterday's press conference in Cyberjaya to introduce the rebranded MARii, which was formerly known as the Malaysia Automotive Institute (MAI), Madani elaborated that the convergence of traditional automotive manufacturing with digitization and other Internet-enabled services/features will create many opportunities for Malaysia but the local auto sector must move up the value chain and recognize the coming disruptions brought about by self-driving cars, Internet-connected cars, and even car sharing apps.
Madani also stressed that the current NAP's focus on promoting energy efficient vehicles will remain in the new auto policy, but it will not be the only focus as the new policy will also take into consideration the carbon emissions of the entire supply/manufacturing chain.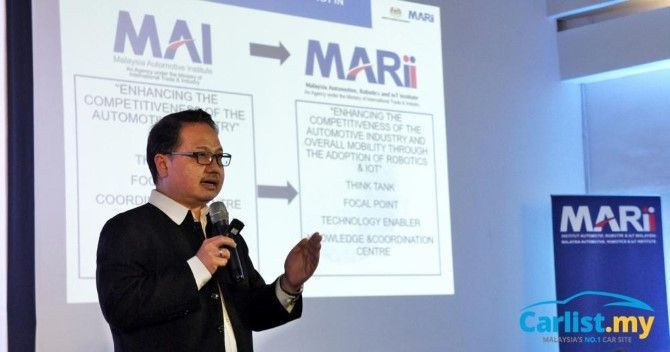 "There is no point in having a green car if your manufacturing process creates more pollution," he said.
"On top of the 'greenness,' we are also measuring the level of connectivity," he added, referring to Internet-enabled services such as those currently provided by the Proton X70.
Another example currently on the market is BMW's ConnectedDrive, which automatically syncs the car's navigation system with Google Calendar and Google Maps. The music player is integrated with Spotify for on-demand music streaming. The system also includes an SOS call function that if the car's airbags are deployed, automatically calls for help and sends out the car's GPS location.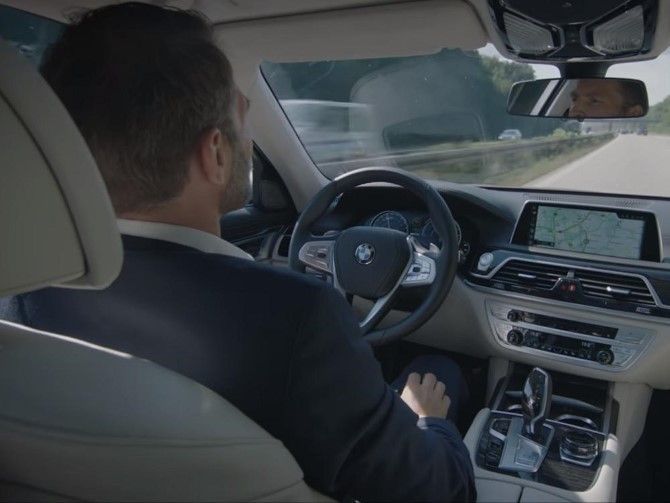 In-car Internet connectivity will become an increasingly common feature among the newer generation of cars. At the moment, its purpose centres mostly on infotainment but the proliferation and support for such features is important because it speeds up the industry's progress to the next step - promoting self-driving cars, which are already being developed in nearly all industrialized nations.
Self-driving cars can only become mainstream if more cars are able to communicate with one another (vehicle-to-vehicle communication protocal, V2V), which explains the need to incentivize in-car Internet connectivity.
Madani also added that new auto policy will focus not only on passenger cars, and there are chapters within the policy that focus on commercial vehicles, as well as two-wheelers, but did not reveal any further details.
---
---
---
---
Comments