Next Golf To Get Gesture Controls From Volkswagen's Golf R Touch Concept In 2016
Auto News Volkswagen brought its Golf R Touch concept to CES Asia 2015 in Shanghai where the auto giant, as the name suggests, again previewed its newest in-car interaction technology based on gesture controls. What's more, there's been confirmation of it making its way to the facelifted Golf in late 2016.
Speaking to AutoExpress, Dr. Heinz-Jakob Neußer, Volkswagen's head of powertrain development, said that this technology is ready to be introduced to production cars. "The interior features a preview of future VW interior technologies, with smartphone applications redefined for automotive use. The gesture control will become reality in the Golf at the end of next year."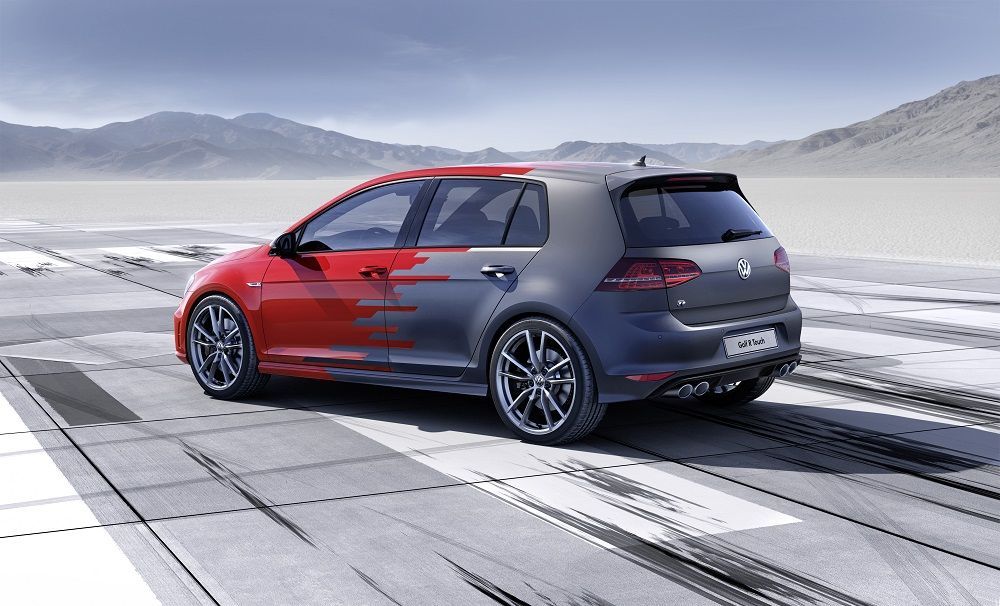 That's pretty much a confirmation to our ears. Of course, we've seen this Golf R Touch concept before when it made the rounds at CES 2015 in Las Vegas, but its gesture interface turning into a consumer-facing feature is much more exciting.
And unlike the more recent Golf concept cars we've seen at the Worthersee festival, this one will actually affect the car you might be buying next. The next big thing in your Golf: sci-fi gesture controls. Fans of Minority Report probably can't wait to live out their futuristic fantaties.
Let's talk about the Golf R Touch concept for a moment. Specifically the interior, as that's where the action is for this particular show car. Nearly all of its information panels have been replaced with LCD screens.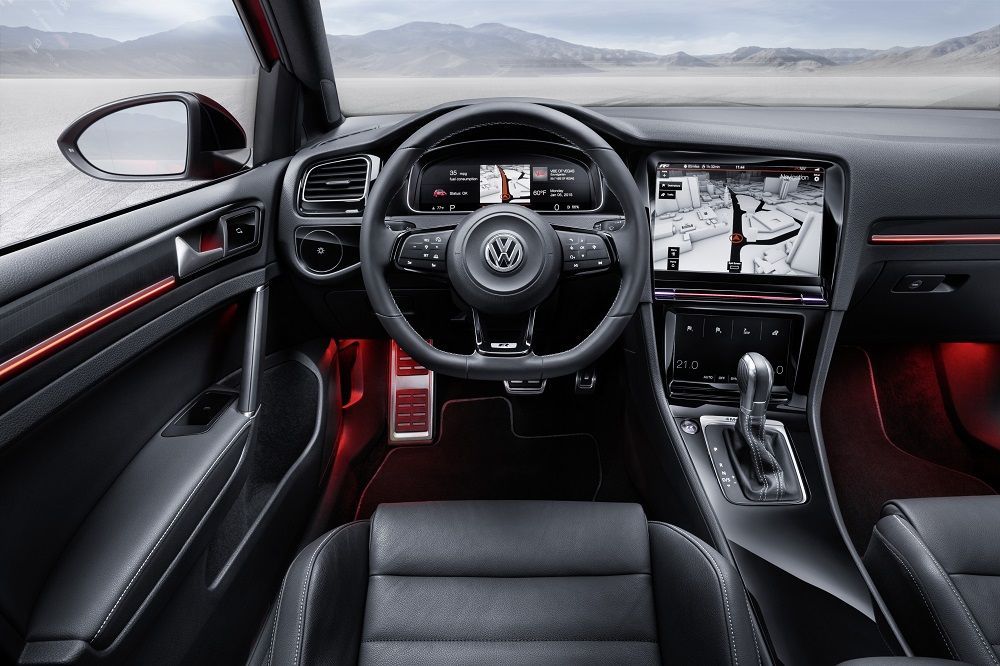 Should this layout be borrowed lock, stock, and barrel, the next Golf could have three screens and five in-car sensors. Motion and proximity sensors, most likely. The current Golf's centre-mounted infotainment screen will be replaced by a considerably larger 13-inch hi-resolution unit and an 8-inch screen below that.
A 12.3-inch screen will take over duties from the current analogue instrument cluster. The 'buttonless' cabin will be operated through gesture control (such as toggling the air conditioning, stereo and sunroof, for example) as well as through the touchscreen with haptic feedback.
---
---
---
---
Comments