Nine Car Brands Honoured At iCar Asia People's Choice Awards 2017
Auto News Dubbed the Oscars of the automotive industry, the iCar Asia People's Choice Awards bestowed the highest accolade to the crème da la crème in the automotive industry today.
The glittering night of awards, hosted by iCar Asia, ASEAN's No 1 network of automotive portals and largest and most trusted online source for new and used cars, brought together key automotive industry stakeholders for a night of celebrations.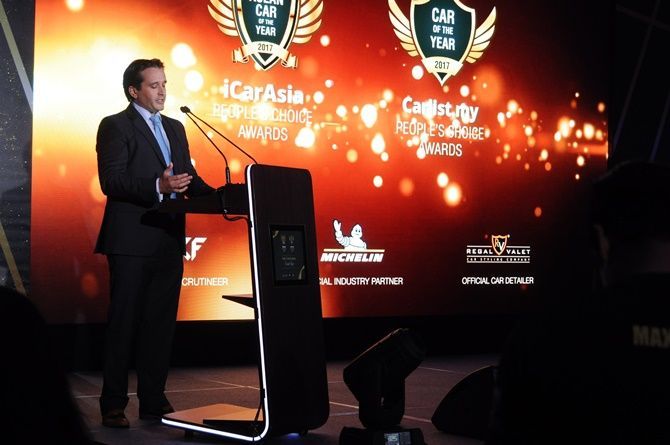 Officiating the event, iCar Asia's Chief Executive Officer, Hamish Stone, said that iCar Asia was proud to have a platform to duly acknowledge elite automotive manufacturers that have played such a significant impact in the lives of car lovers in Malaysia.
"Our role is not just to be the most trusted online source for new and used cars for car buyers, but we also wanted to have a platform to recognize automotive manufacturers for their dedication in the industry. Each year, we look forward to recognizing and honouring the 'best of the best' in the automotive industry," said Stone.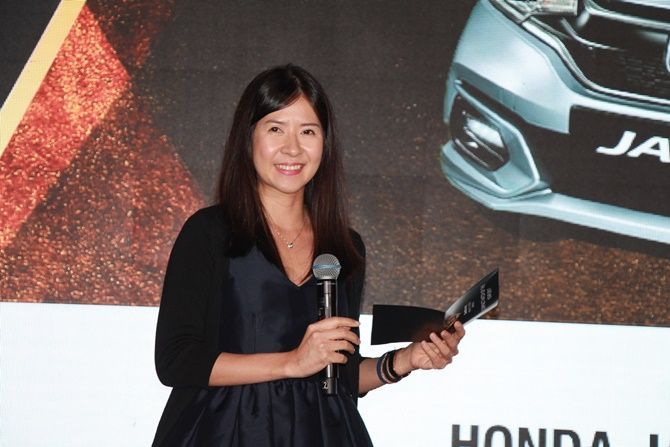 He added that the iCar Asia People's Choice Awards carries a recognition that does not only symbolize success but also recognizes and rewards automotive excellence on an international scale.
This is the third consecutive year that iCar Asia has hosted the awards, but 2017 marks the first year, the winners in the 18 categories were purely chosen by Malaysians themselves via an online voting poll which was carried outfrom 12th October till 1st November 2017.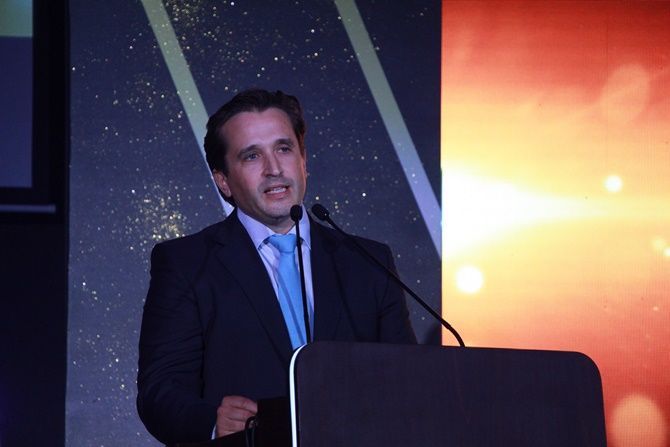 "The iCar Asia People's Choice Awards gave Malaysians a chance to voice their opinion and reflect their perspective and perception of the cars launched in 2017, whether based on their own experience, price point, car design or even what they perceive about the car brands and models available in the marketplace." explained Stone.
"We are so pleased that we had more than 5,000 Malaysians cast their votes and tonight we honour the best, as chosen by the people themselves," shared Stone.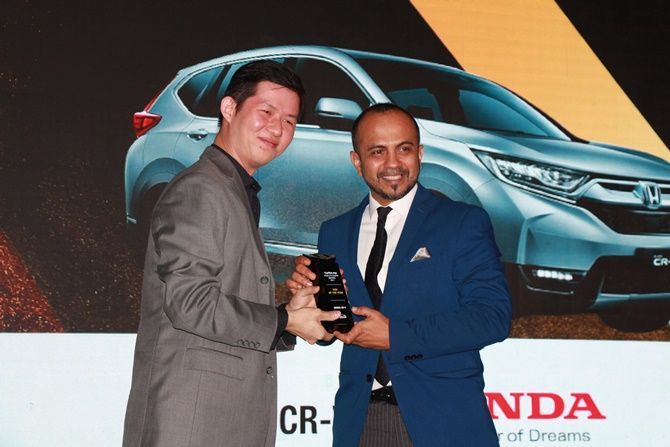 The winners in the 18 categories that captured the hearts of Malaysians are:
Compact Hatch: Honda Jazz
Mid-range Hatch: Mazda3
Premium Hatch: Mercedes-Benz A-Class
Budget MPV: Honda BR-V
Mid-Range MPV: Toyota Innova
Premium MPV: Toyota Vellfire
Compact Sedan: Honda City
Mid-Range Sedan: Honda Civic
Family Sedan: Honda Accord
Premium Sedan: Mercedes-Benz C-Class
Premium Luxury Sedan: Audi A6
Crossover: Honda HR-V
SUV: Honda CR-V
Premium SUV: BMW X6
Performance Car: Ford Mustang
Pick-Up Truck: Ford Ranger
Green Car: Volvo XC90
Budget Car: Perodua Myvi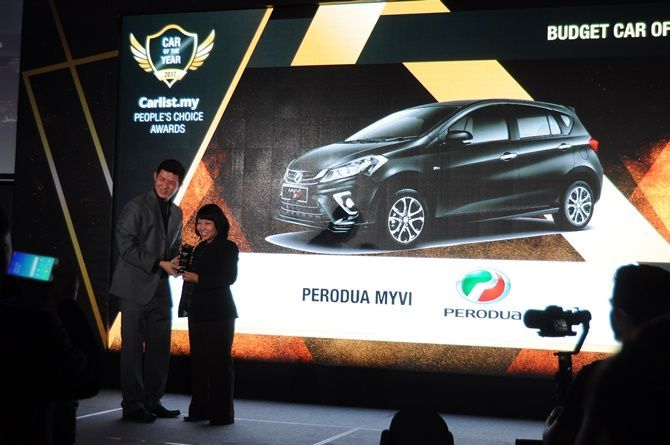 "I would like to congratulate all the winners for pioneering new frontiers, pushing boundaries and for giving Malaysians a range of vehicles options that are catered to their needs. These awards are a measure of the hard work and focus that automotive manufacturers have maintained in creating strong buyer engagement," shared Stone.
The iCar Asia People's Choice Awards culminated with the presentation of the ASEAN Car of the Year Award, in which Mercedes-Benz C-Class clinched Gold, while Honda Civic received silver, and Toyota Fortuner took bronze.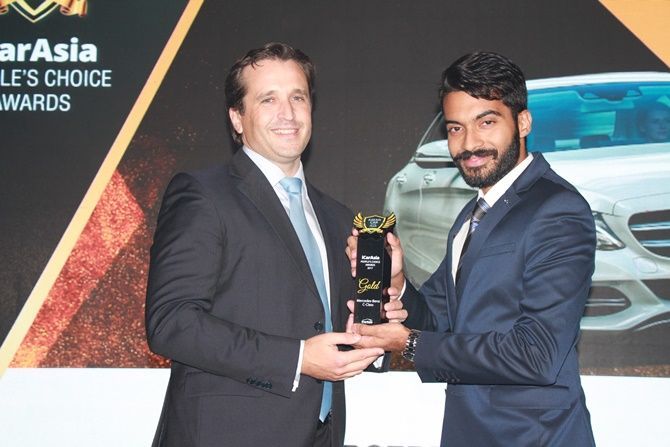 Stone explained that the winners for the ASEAN Car of the Year was also purely chosen by consumers.
"The highlight of ASEAN Car of the Year is that, for the very first time in the region, the winners were chosen by consumers from across all 10 ASEAN countries. Consumers had a total of 15 car models to choose from, which comprised of iCar Asia People's Choice Award winners from each country. To make the voting legit, the finalists had to have their cars available in Thailand, Malaysia and Indonesia to qualify. As such, the winners of ASEAN Car of the Year and iCar Asia People's Choice Awards have the ultimate bragging rights as they were chosen by consumers themselves. That's the greatest brand endorsement a company can have,"said Stone.
He also added that iCar Asia hopes that the awards help consumers with their automotive choices and at the same time provide industry players with better insights into what car buyers want.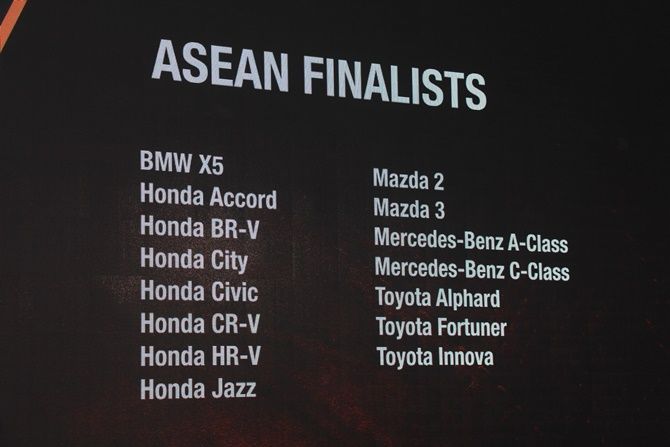 "We understand that purchasing a new or used car can be overwhelming. We want to make the process easier by ensuring that car buyers are equipped with all the right information that will help them make an informed decision. One way we do this is through our iCar Asia People's Choice Awards. We hope that our awards help consumers narrow down their selection based on the endorsement of these awards," added Stone.
The iCar Asia People's Choice Awards was sponsored by the Official Industry Partner, Michelin and Official Car Detailer, Regal Valet for Malaysia. The entire process, from the shortlisting of nominees to counting of votes, was scrutinized by PKF Malaysia.
---
---
---
---
Comments