Nurburgring Speed Limits Puts An End To Lap Time Arms Race
Auto News The Nurburgring has been a proving ground for manufacturers to test the mettle of their cars against the clock. It's been a way for engineers to make cars go as fast as possible as well as a tool to market it's driving ability to the customer. But it looks like that's about to change with speed limits.
It has been reported that Carsten Schumacher, CEO of Capricorn Nurburgring GmbH, said that the speed limit was enforced following an accident on 28 March 2015 in which an onlooker was killed during a VLN endurance race when a factory-backed Nissan GT-R flipped and crashed into a spectator-filled area.
Those same speed limits for races have been extended to other activities on the Nordschleife, including manufacturer lap record setting - a move that could end the arms race that has seen many manufacturers try to best their rivals' lap time, time and time again.
Other reports have the impression that only certain areas, where cars are known to catch air, have been limited. Likewise, the Doettinger Hoehe straight is believed to have a 250km/h speed limit in place.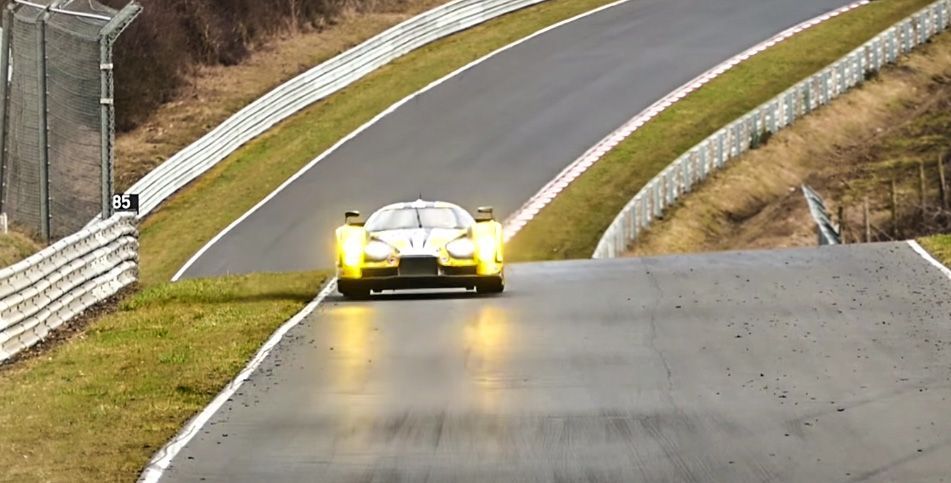 Recently, Koenigsegg has been chasing an absurdly fast lap time around the 'Green Hell' with its One:1 hypercar. That pursuit, which has had to be put on hold, is the central focus of the documentary 'Apex', a production on which J.F Musial is the executive producer.
Musial and his team were planning to head down to Germany to film the momentous lap when they got word that the German Motorsports Association (DMSB) had set speed restrictions for manufacturers, dashing the hopes of the Swedish outfit to best the Porsche 918 Spyder's 6:57 lap record.
Here's a video of the 918 Spyder on it's record lap around the 'Ring. If this new speed limit enforcement sticks, the Porsche could hold that record indefinitely, or at least for quite a long time.
---
---
---
---
Comments