 Tahukah anda sekiranya anda menukar warna cat kenderaan anda tanpa pengetahuan JPJ, anda boleh disaman?
---
Betul tu! Undang-undang ini sebenarnya dah lama dah ada, malah ramai yang sudah mengetahui hal ini. Sebelum ini, warna kenderaan ada dinyatakan di dalam Kad Pendaftaran Kenderaan (RC). Jadi setiap penukaran warna kenderaan haruslah mendapat kelulusan daripada JPJ terlebih dahulu.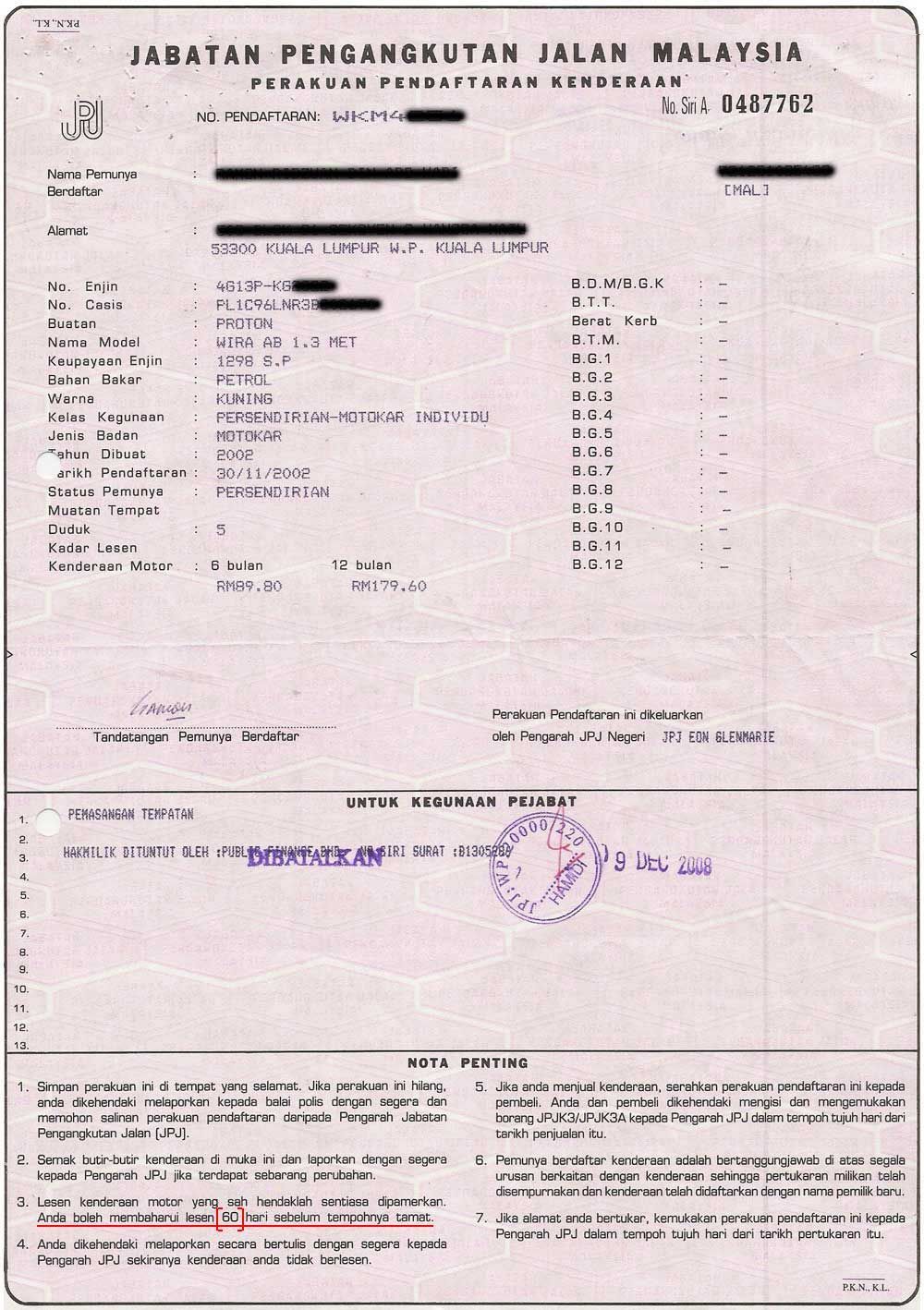 Namun setelah Kad Pendaftaran Kenderaan (RC) ditukar kepada Sijil Pemilikan Kenderaan (VOC) bermula Jun 2016, maklumat tentang warna kenderaan tidak lagi terdapat pada geran terbabit. Ini membuatkan ramai pengguna merasakan bahawa proses menukar warna kenderaan bukan lagi isu kerana maklumat tersebut telah dikeluarkan daripada geran atau Sijil Pemilikan Kenderaan.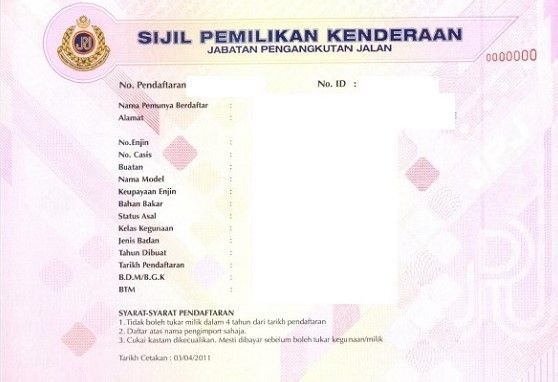 Oleh kerana kekusutan ini, JPJ telah berkongsi info grafik tentang panduan serta prosedur yang perlu dibuat sekiranya anda ingin menukar warna cat kenderaan anda. Berikut merupakan langkah-langkahnya.
Panduan Tukar Cat/Warna Kenderaan

Cat dahulu kenderaan.
Apabila siap dicat, hadir ke Pejabat JPJ.
Jika kenderaan diwarnakan melebihi dari 1 warna, warna yang paling banyak atau dominan di anggap warna kenderaan tersebut.
Isi Borang JPJ K8 (pindaan butir-butir kenderaan) dan serah pada Pegawai JPJ yang bertugas.
Pegawai bertugas akan mengemaskini dalam sistem MySikap.
Tiada bayaran dikenakan.
Merujuk Seksyen (12) APJ 1987, setiap pemilik kenderaan yang menukar warna, perlu diberi suatu Notis Arah Periksa atau PG1. Notis tersebut diberikan supaya pemilik memaklumkan kepada JPJ setiap perubahan warna kenderaan berkenaan dan bukanlah saman kerana tukar warna kenderaan.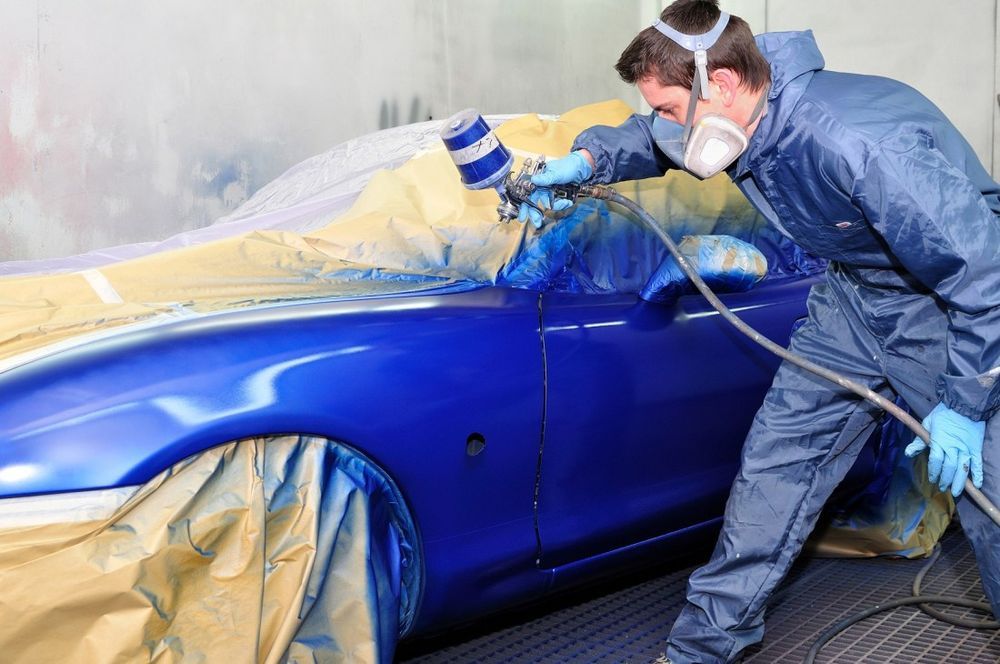 Pengemaskinian warna kenderaan di dalam sistem adalah penting supaya jika terjadi apa-apa seperti kemalangan atau sebagainya, warna kenderaan yang didaftarkan boleh dijadikan rujukan bagi mengelakkan sebarang masalah yang tidak diingini berlaku pada anda apabila mahu membuat tuntutan insurans kereta kelak. Kalau insurans tak lulus sebab warna kenderaan ditukar tanpa pengetahuan JPJ, kan naya tu?
Untuk urusan menukar warna kenderaan di Pejabat JPJ, anda dikehendaki membawa Sijil Pemilikan Kenderaan (VOC) serta kenderaan anda ke sana untuk diperiksa. Menurut akaun Facebook rasmi JPJ, urusan ini hanya boleh dilakukan di pejabat JPJ sahaja buat masa ini, bukan di UTC mahupun Pejabat Pos.
Kesimpulannya, meskipun warna kenderaan tidak lagi dinyatakan dalam geran, namun JPJ masih lagi mengambil kira maklumat terbabit untuk dimasukkan ke dalam MySikap sebagai rekod. Lagipun proses ini hanya percuma. Jangan sesekali ambil mudah!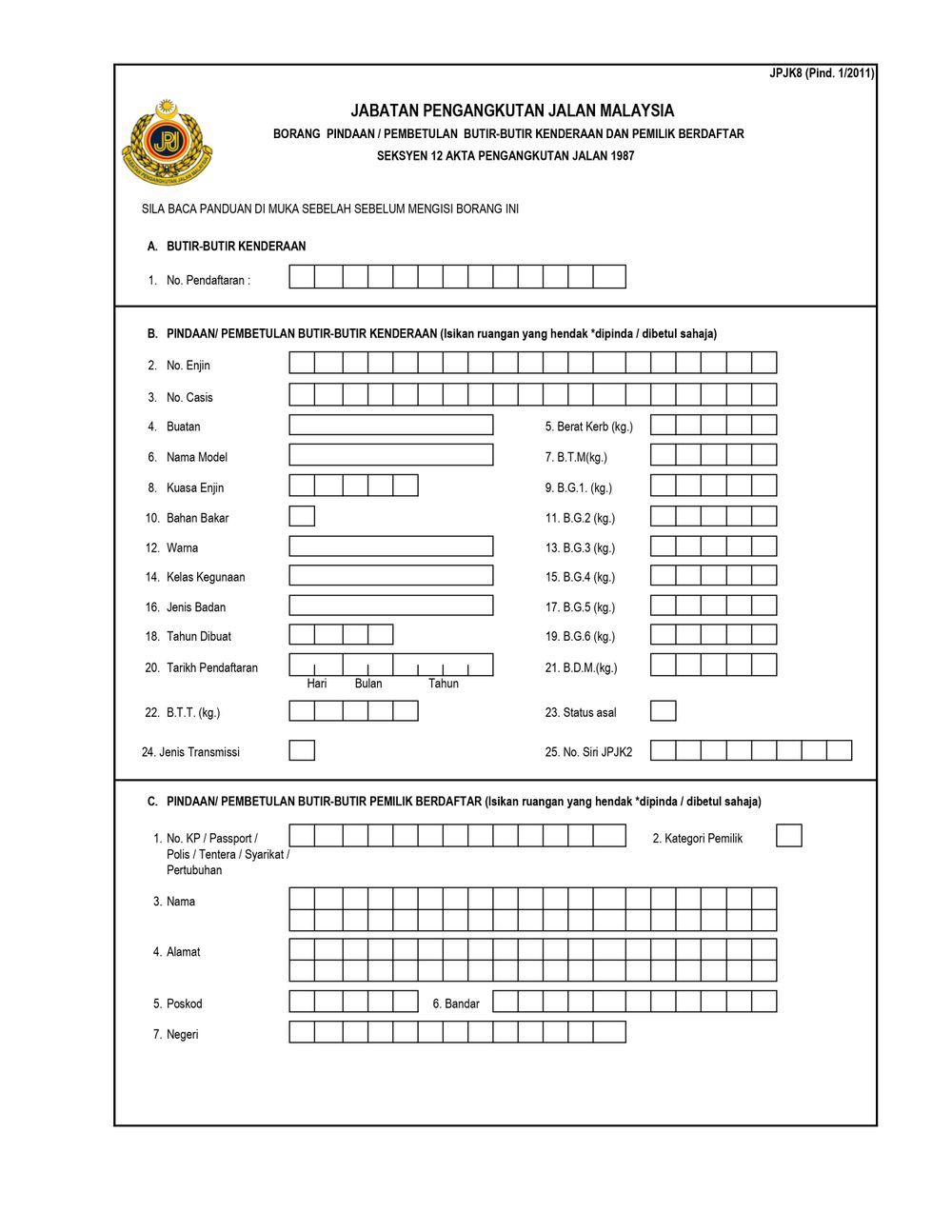 Untuk mengelakkan kesesakan di kaunter JPJ, anda boleh memuat turun borang JPJ K8 di portal rasmi JPJ terlebih dahulu. Anda cuma perlu datang ke kaunter JPJ untuk menghantar borang serta melakukan pemeriksaan sahaja. Tak perlu kelam kabut untuk isi borang masa tengah sesak di kaunter JPJ tu nanti.
Dengan penguatkuasaan undang-undang tentang pengubahsuaian kenderaan yang semakin berleluasa sekarang, kita seharusnya peka dengan segala isu baru yang timbul bagi mengelakkan diri daripada disaman pihak berkuasa. Untuk pengubahsuaian bagi bodykit kenderaan, anda boleh rujuk disini.
For more latest car news, reviews, car buying guides and videos visit us at Carlist.my Auto News.
Check out all the best new & used car deals in Malaysia at Carlist.my.
Sell your car fast with the best offer? Visit us at CarlistBid.my.
Get the latest new car promotions at New Car website now.
---
---
---
---
Comments