Paris 2016: This Infiniti VC-Turbo Engine Is A Shape-Shifting Transformer
Auto News Transforming on demand, the Infiniti VC Turbo uses a clever multi-link system attached to the base of the conrod that allows it to seamlessly raise or lower the reach of the pistons – effectively creating a variable compression ratio engine, a world's first using such means.
On display at the on-going Paris Motor Show, the Infiniti VC-Turbo engine is able to vary its compression ratio between 8:1 (for higher performance) and 14:1 (for higher efficiency).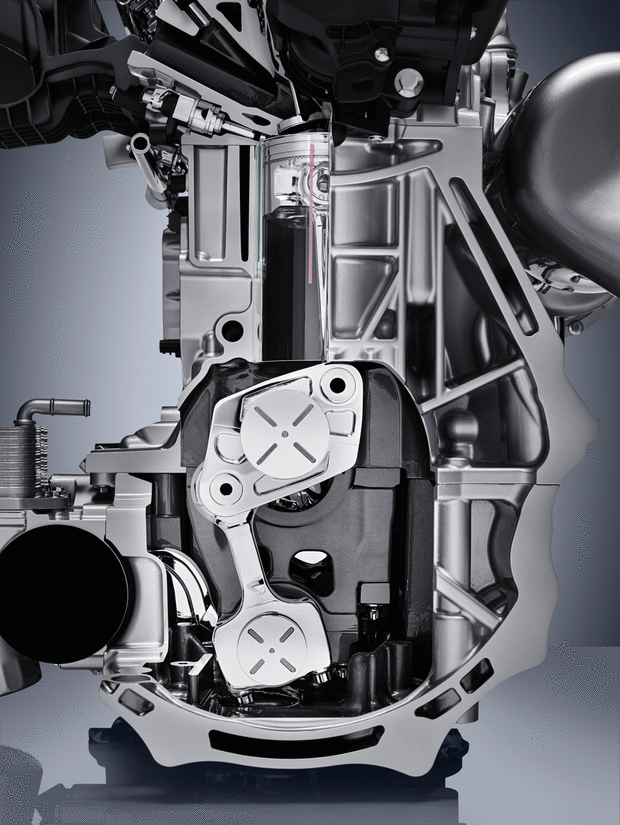 Infiniti did not provide details on the capacity of the four-cylinder engine, but it's likely to be a 2.0-litre.
The company says the engine has a development target power output of approximately 272 PS and 390 Nm of torque, adding that the performance is comparable to 'a certain' six-cylinder petrol engine, while significantly outperforming it in efficiency.
It also claims that the four-cylinder VC-Turbo engine achieves lower levels of noise and vibration than conventional internal combustion engines, particularly diesel, and is lighter and more compact than V6 units with comparable power outputs.
As impressive as it is, Infiniti has not made any commitments on producing the VC Turbo engine, or whether it will power any future Infiniti models, which is shame because having a Mercedes-Benz engine powering some of its models is not doing justice to Nissan's glorious history of producing legendary engines.
---
---
---
Comments