Perodua Has Put Over 100,000 Third Generation Myvis On The Road
Auto News When the third generation Perodua Myvi D20N was launched, it was met with incredible market response. People were lining up to put money down on the best selling hatchback in Malaysia, and what was more surprising was the breakdown in specific variant sales - which were completely unexpected, in Perodua's eyes.
With huge demand for the top-spec 1.5 AV variant flying in the face of their planning for more 1.3 units, Perodua had a large back order to work through with a long waiting list. Working tirelessly through tax holidays and changes in policy, Perodua managed to clear this backlog and to date has put over 100,000 units of the third generation Myvi on our roads.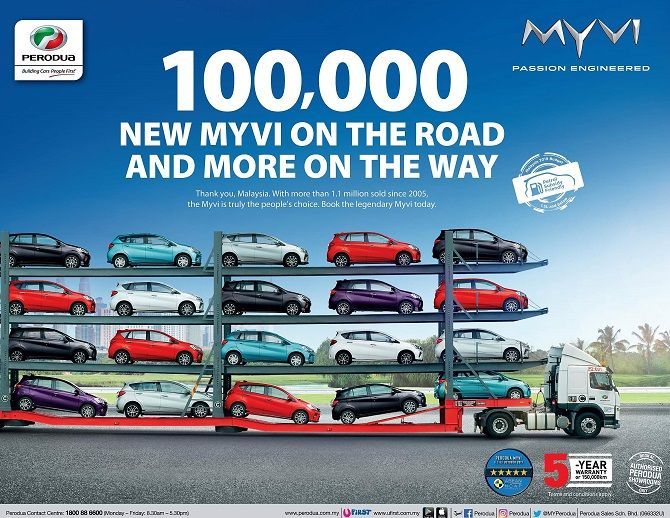 Since production started, that's an average of 1,560 Myvis finding new owners every week, and brings the total number of Myvis sold across all generations to a staggering 1.1 million units. The work is still far from over. Just as quickly as Perodua can clear their outstanding bookings, they pick more up at a near-alarming rate.
There are still around 50,000 owners who are waiting for their Myvis, and Perodua is working as hard as they can to get these cars to their owners. The best-selling brand in Malaysia had a great 2018, closing with a record 227,243 cars sold and making them top manufacturer in Malaysia for the 13th year running.
---
---
---
Comments