Porsche 918 Spyder Joins Dubai Police's Crazy-Awesome High-Speed Pursuit Fleet
Auto News As if we needed another excuse to wallow in shame and jealousy having not owned one or most or all of the cars that the extremely rich Dubai Police Department lavish onto their very lucky officers, they go and add another one of our Bucket List dream-rides into their fleet - a Porsche 918 Spyder.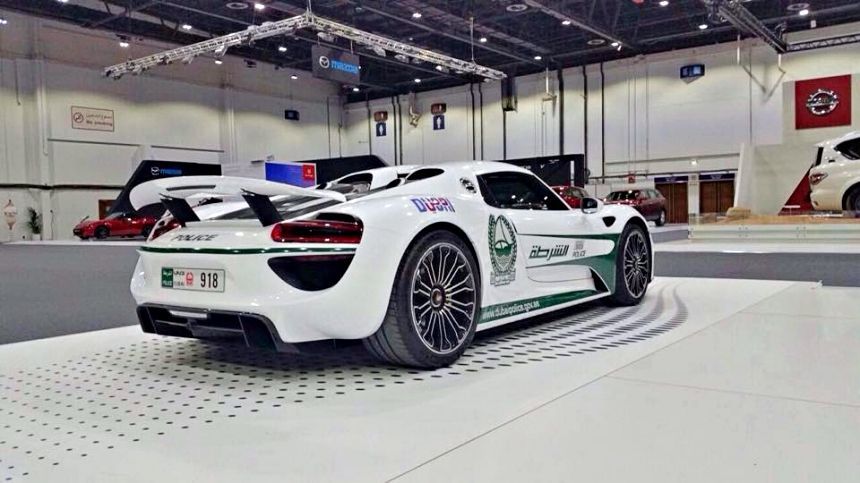 Granted, we imagine that only a select few are actually allowed to pilot these very fast and very expensive cars in their garage. There, their new Porsche will join a Bugatti Veyron, Lamborghini Aventador, Ferrari FF, BMW i8, Mercedes-Benz SLS AMG, Nissan GT-R, and Audi R8, among others.
The Dubai police showed off their newest acquisition during the 2015 Dubai Motor Show which was held over last weekend, where it naturally attracted throngs of wide-eyed crowds. In addition to high speed pursuits, a more common occurrence there rather than here, the 918 Spyder will also be deployed in tourist hotspots.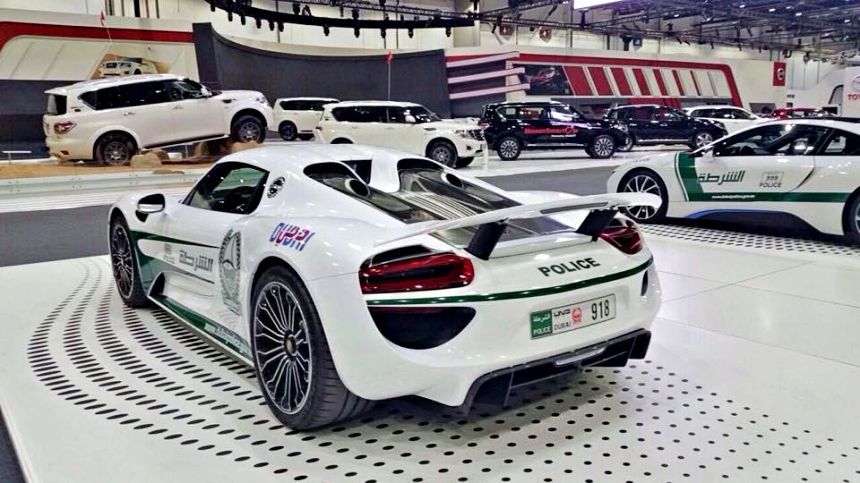 Like all 918 Spyders, it has a naturally aspirated 4.6-litre V8 engine that's paired with two electric motors (one on each axle) and a 6.8 kWh lithium-ion battery to produce a combined power output of 887hp that permits a 0-100km/h sprint time of just 2.5 seconds and an EPA-claimed range of 680km.
The hybrid supercar is painted in white with green accents - the colour of the local police force - but other than that there doesn't seem to be any glaring differences. It is missing the standard police roof lights, however, but perhaps they'll fit it after being on display at the motor show.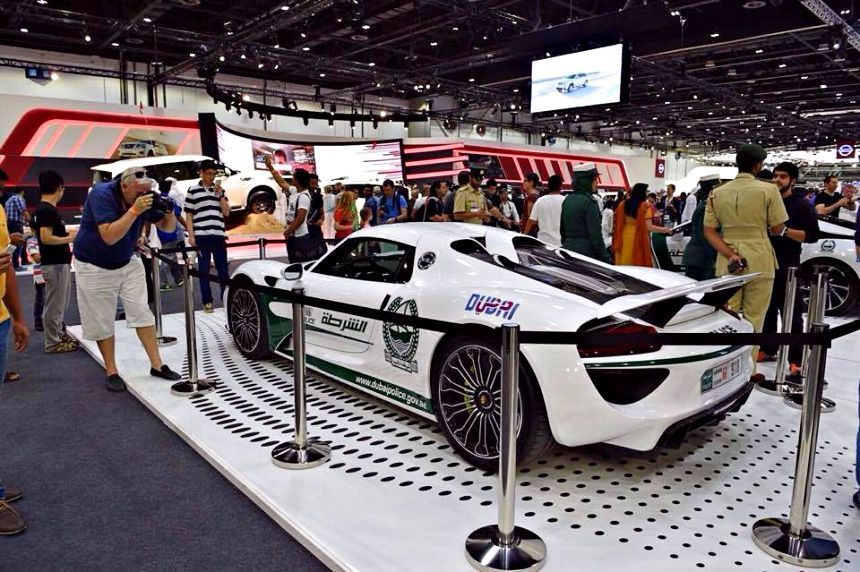 ---
---
---
---
Comments