Post-GST: ETCM Releases Reduced Prices For Nissan Lineup
Buying Guides Local Nissan dealer Edaran Tan Chong Motor has released a whitepaper explaining its stance on the GST implementation and we've got it here for your coveient perusal.
The new reduced prices will be effective by today, 1st of April 2015. ETCM's Director of Marketing & Product Planning, Mr Tan Keng Meng said in the statement, "The prices of our CKD models have been reduced by 0.3% to 2%, and the reduction varies from model to model. However, the prices of our CBU models remain unchanged,"
Below are the price changes that have affected the Nissan model line-up and the percentage difference between the pre and post GST implementation.
Curiously, however, the new prices for the Sylphy and Elgrand have been omitted from the list below. Our sources say that this is due to the prices for those models remaining unchanged.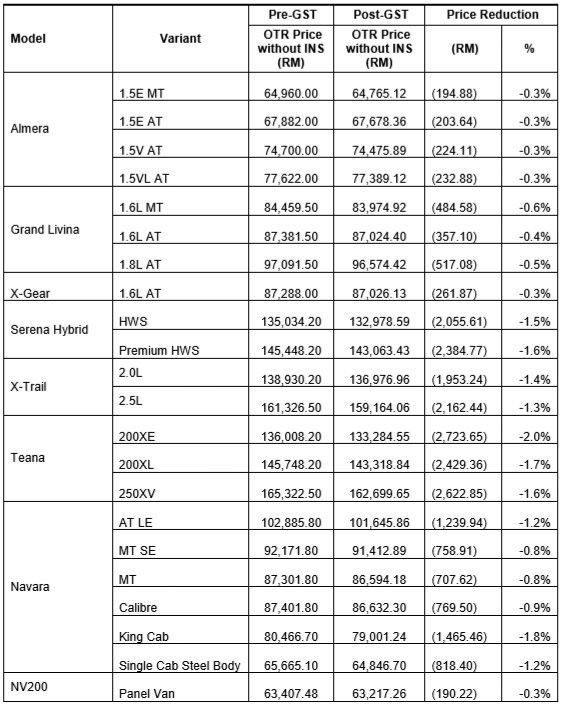 ---
---
---
---
Comments