First Look: 2020 Nissan Almera Turbo - A Very Promising B-Segment Contender
Insights The 2020 Nissan Almera Turbo has finally landed and here is what we think of it.
---
The Nissan Almera Turbo has been the talk of the town for quite some time now, and today, we finally got to sample what must be one of Edaran Tan Chong Motor's (ETCM) most important debuts.
The Nissan Almera Turbo made its ASEAN debut late last year, and to date, it has received rave reviews around our region. From its great-looking front end spearheaded by that handsome Nissan V-Motion grille to the rear C-pillar, where it has a floating roofline the Nissan Almera just looks fresh and current. Nissan got the Almera design on point.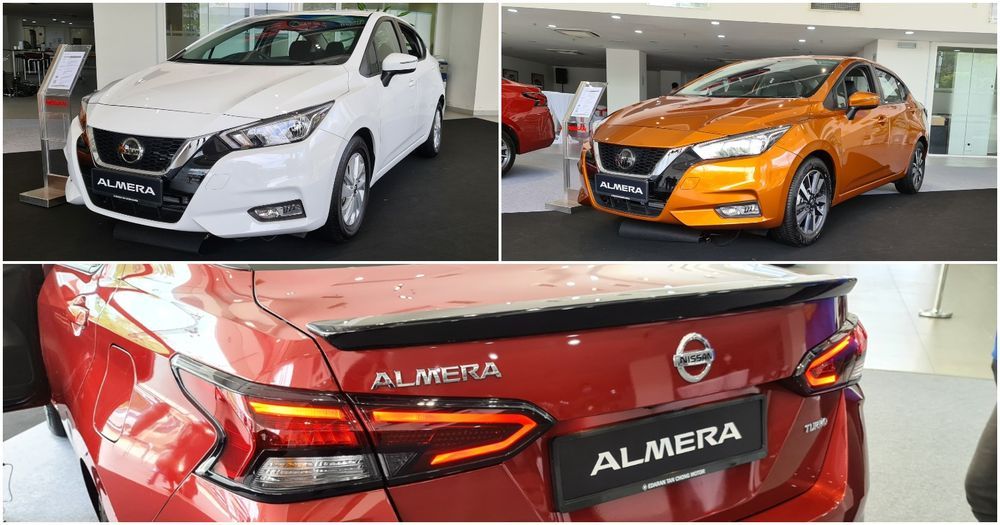 Whether you choose the entry-level (VL), mid-level (VLP) or high spec car (VLT), we think they all still look quite handsome. From the exterior, the only thing that distinguishes the VLT from the other two is the LED headlights and foglights, as well as a rear spoiler. The VLT and VLP get 16-inch two-tone wheels while the VL gets standard 15-inch wheels.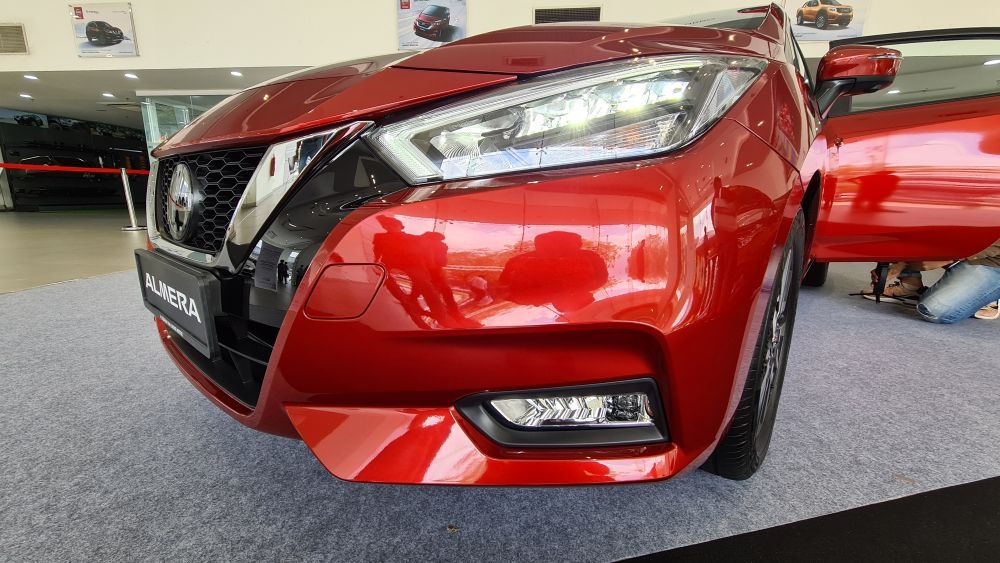 Under the body is where the differences are apparent with the VLT and VLP getting a bit more safety tech. Apart from that, they all come with the same 1.0-litre turbo engine as well as CVT transmission - but we will get to that later.
Nissan says that they have managed to build the most spacious Nissan Almera yet and they weren't lying because the new Nissan Almera does feel very spacious inside. The Nissan Almera has this very sleek slanting rear roofline and generally, the problem with slanting rear rooflines is that it creates less headroom for rear passengers - does this affect the Almera too?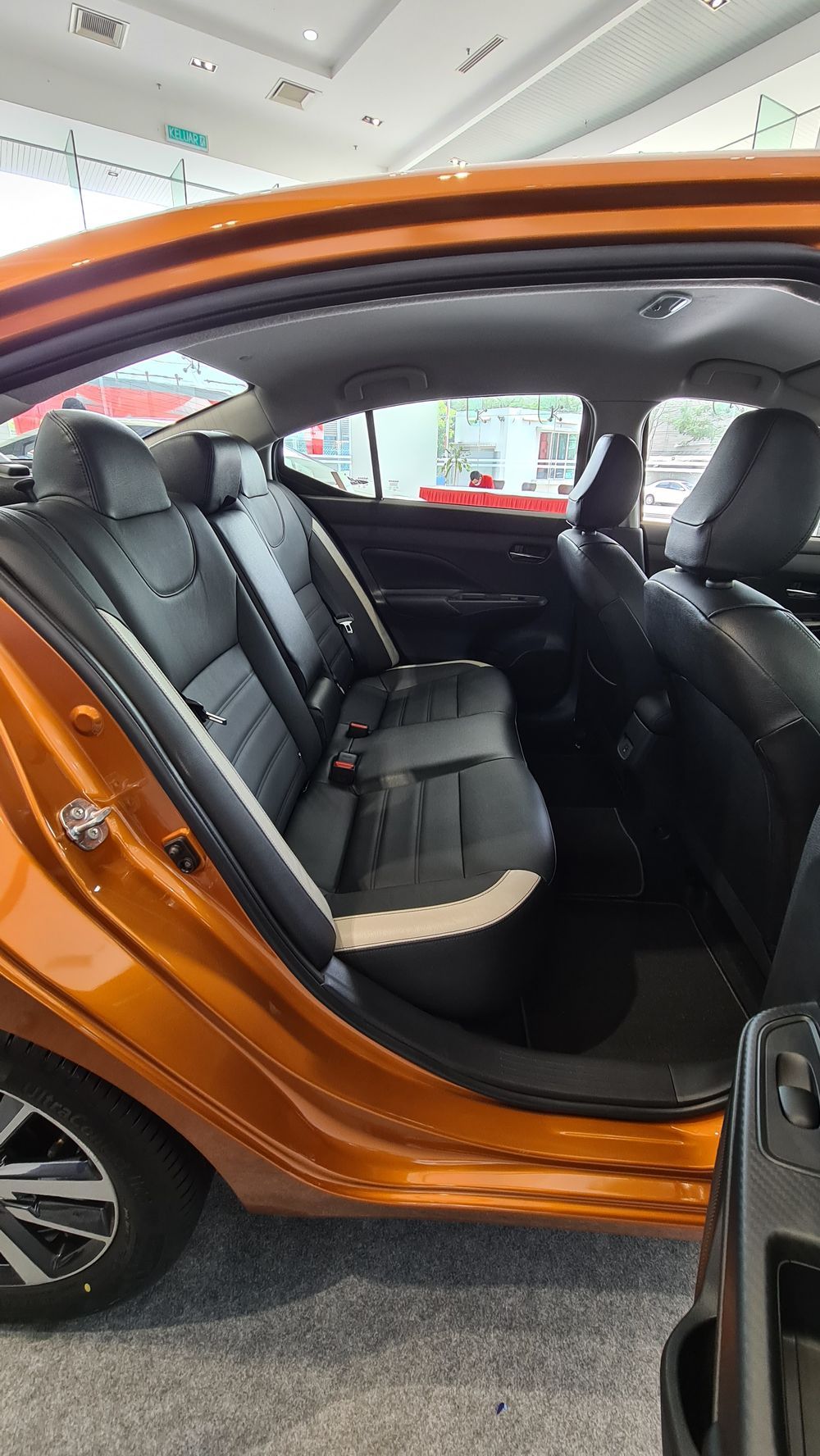 Despite that design quirk, we're glad to report that it isn't as bad as expected, Nissan overcame this by slanting the rear seats too. This not only gave the car more headroom, but it also created more space in the legroom department - oh, and it's a pretty relaxed seating position too.
The interior design of the car no longer follows that bland Nissan design of previous years, it feels quite chic, which is either you 'love it or hate it' kind of thing. With a modern-looking cockpit accentuated by this cream looking dash trim (only available in the VLP and VLT), it is quite fashionable. The seats are two-tone leather, but only in the mid and high spec cars (VLP and VLT). The entry-level car (VL) gets a fabric two-tone seats as well as a unicolour dash.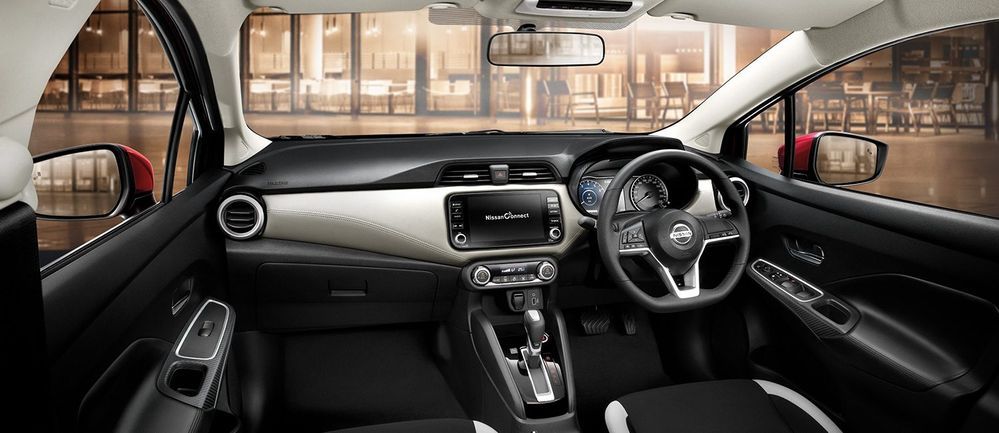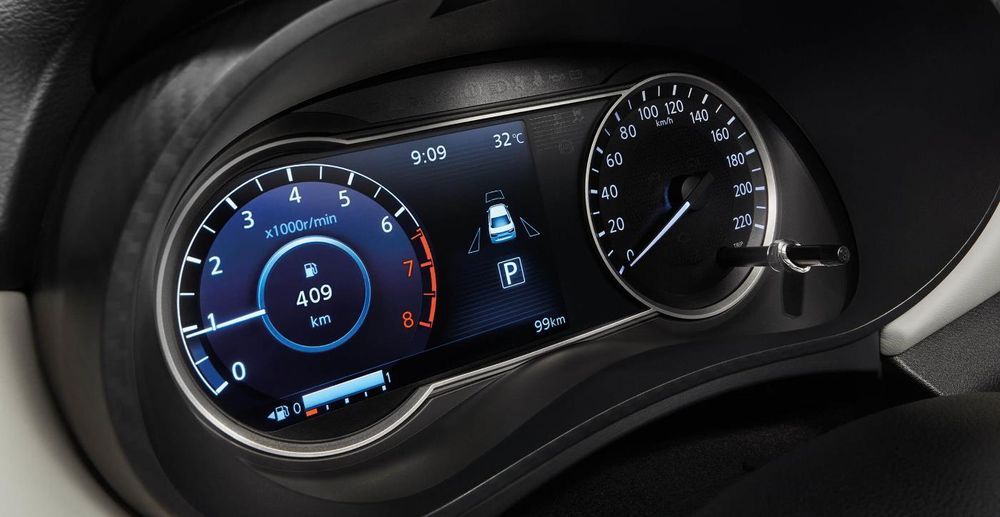 One of the main highlights of the Nissan Almera Turbo when it first made its debut was how its standard equipment list was off the charts, and we're glad to say that ETCM has kept all of them. In fact, the Malaysian Nissan Almera Turbo is the highest specced car in this segment in the region according to ETCM. With a great 8" infotainment system that as well as 7" semi-digital meter, the Nissan Almera Turbo does feel like it belongs in a class above.
Of course, the main highlight apart from the fresh new exterior and interior design is the Almera's Turbo engine. The Nissan Almera Turbo is equipped with a 1.0-litre three-cylinder DOHC turbo engine with 100 hp and 152 Nm of torque with power available from as low as 2,400rpm. Nissan has also included an electronic wastegate which is said to give it an instant response - does it?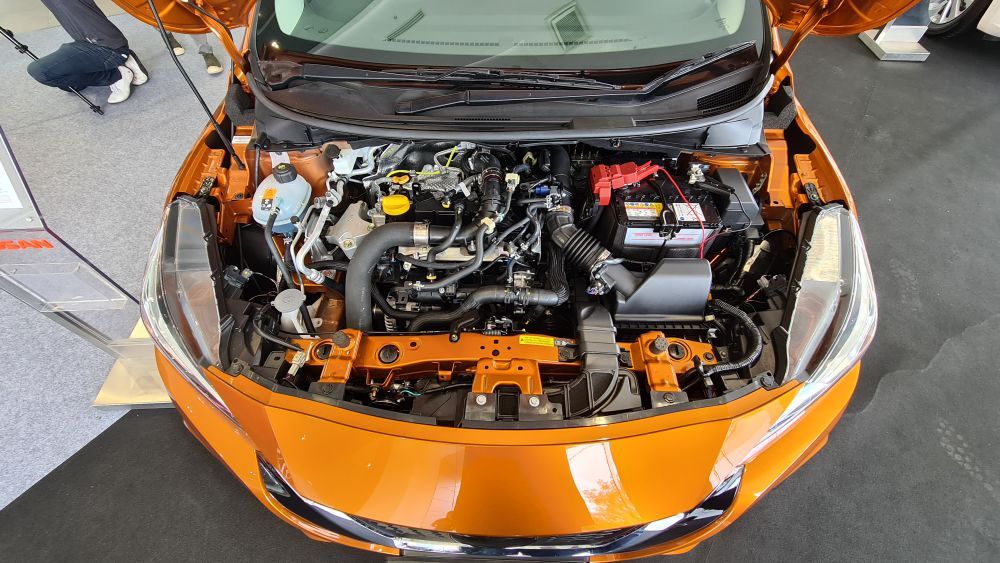 Many Malaysians are skeptics of small turbocharged engines, but we're happy to say that the Nissan Almera Turbo is not slow. It picks up speed well and only really runs out of puff at much higher speeds - speeds you're not supposed to be driving at anyways. Because of its available torque at low RPMs, it's quite nippy and never felt overwhelmed. Did it have instant acceleration because of that electro wastegate? It did feel like it but because our test drive was only 10 mins long, we can't be completely sure about it. The CVT gearbox that is paired with the engine is quite un-CVT like. It felt more like a normal automatic gearbox.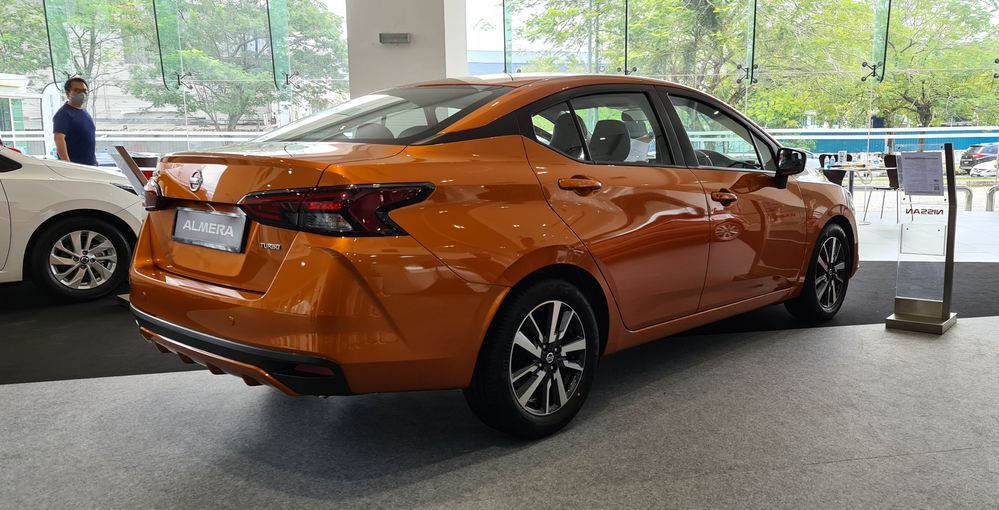 The suspension setup of this car makes it a great urban vehicle, as it seemed to absorb most of the imperfections like lumps and bumps on the road. The comfort setup of the car is apparent with it being compliant in most situations. It's not as fantastic to drive as the Mazda 2, but it has some sort of driver enjoyment going for it. We believe the focus is truly on effortless city driving but it did feel like it could take on B-roads.
Ultimately, and as usual, the price will determine the popularity of the Nissan Almera Turbo and ETCM said that the prices will be tentatively as below:
Nissan Almera Turbo VLT: RM9x,xxx
Nissan Almera Turbo VLP: RM8x,xxx
Nissan Almera Turbo VL: RM8x,xxx
The Nissan Almera Turbo from the first impression does seem like a good car. It feels well built and posh and includes amazing safety features even in the lowest specification. Will it command and conquer? That will definitely be confirmed when the final price is out.
Interested buyers can start having a look at the car starting from tomorrow and bring some cash because they will also be accepting bookings from tomorrow.
Nissan Almera Turbo VLT Specification
Engine: 999cc, inline 3 turbocharged
Transmission: CVT
Power: 100hp @ 5,000rpm
Torque: 152Nm @ 2,400-4,000rpm
0-100kph: 11 secs
Top Speed: 180 kph
Safety: Blind Spot Monitoring Warning, Rear Cross Traffic Alert, 6 airbags, VDC, Traction control, ABS, Brake Assist, EBD
---
---
---
---
Comments