Prices Of Toyota and Lexus Models Slashed Across The Board
Auto News In a briefly worded statement sent to the press released earlier today, UMW Toyota Motor, the distributor of Toyota and Lexus vehicles in Malaysia have confirmed that all savings gained from the abolishment of GST will be passed on to customers.
Mr. Ravindran K., President of UMW Toyota Motor Sdn Bhd said any relief and benefit from the new tax structure will be fully passed on to its customers and any price revision will be considered in the best interest of its customers.
Effective 1-June 2018, the existing 6-percent GST will be reduced to zero-percent.
With price lists of all Toyota and Lexus vehicles sold by the company stating the actual value of GST paid, it's easy to calculate the new prices of Toyota and Lexus models.
Here are the new prices, which will remain as such until the government decides to reintroduce SST (details pending), which it has to at some point in time, so prices are expected to go up again at a later time.
As explained in our earlier article, cheaper cars will see less reduction, while buyers of higher range model will benefit from bigger reduction in prices. It's all stems from the base from which GST was calculated from.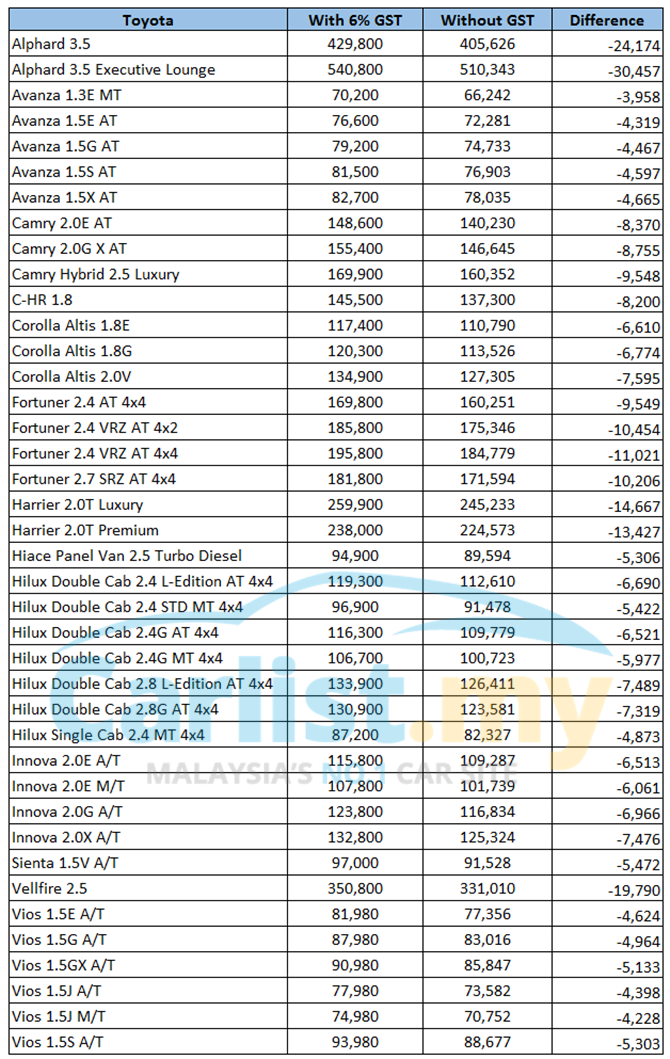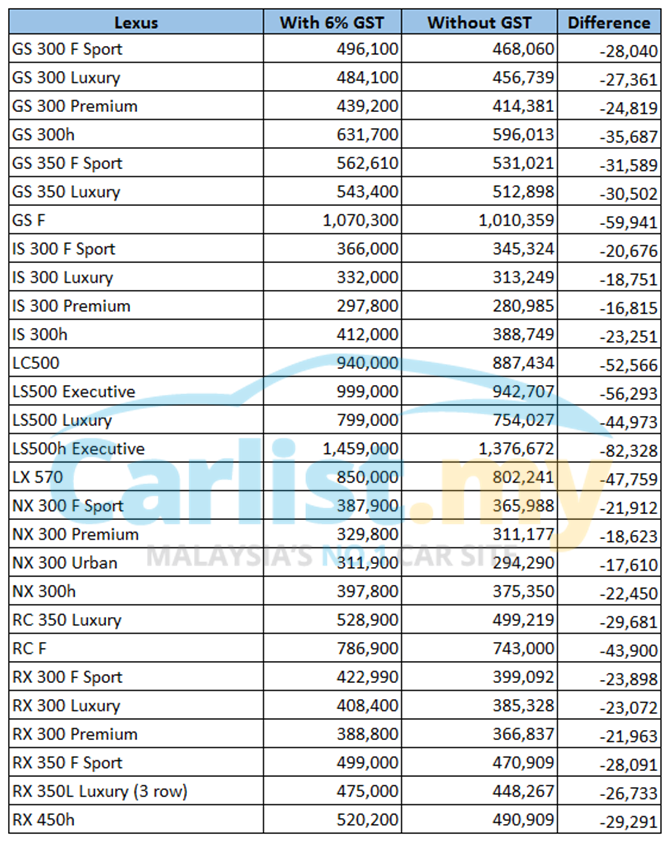 ---
---
---
---
Comments