Proton Saga Wins Hagerty Concourse Award
Auto News A beautiful and lovingly restored Proton Saga 1.5L Black Knight Edition has won the 2021 Hagerty (UK) Festival Of The Unexceptional award.
---
As the name suggests, the festival celebrates 'unexceptional' workhorse cars at harga mesra rakyat prices from back in the day which otherwise would not get the adoration and acknowledgement they so truly deserve.
This year, this pristine Proton Saga, owned by Jon Coupland fended off a truly impressive field of exceptional cars to take the ultimate prize in this concourse competition.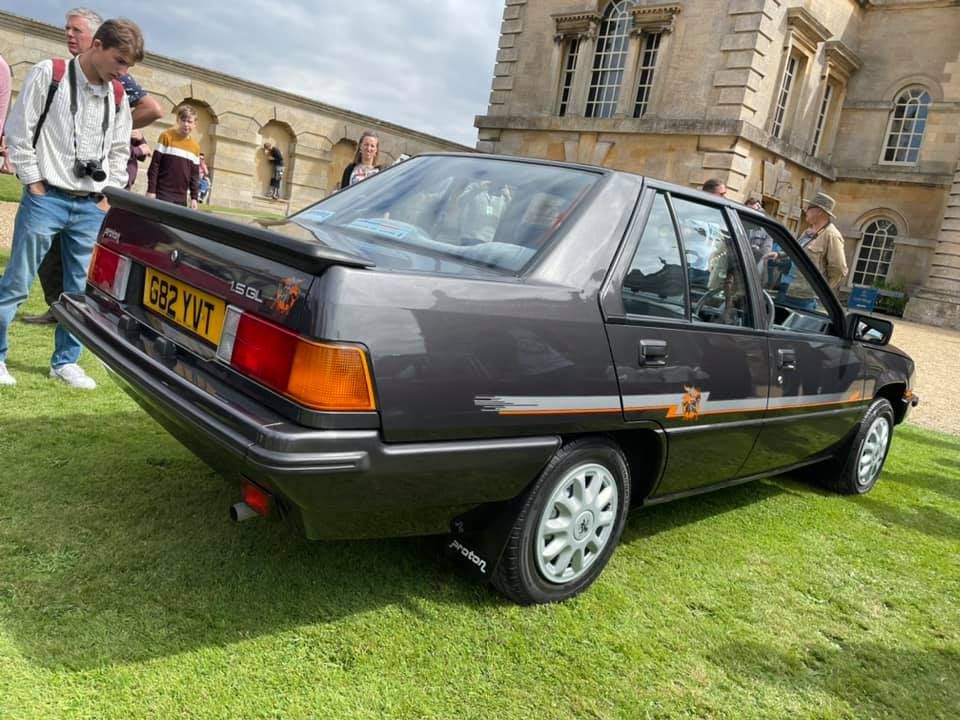 "I have been a car enthusiast from a young age and only acquired the Proton in 2019, so I have never been to Hagerty's Festival of the Unexceptional before," said Coupland. "I was over the moon to be accepted for the concourse, so to have impressed the judges enough to have won the overall prize is beyond my wildest dreams!"
Coupland says the car's first owner garaged the car due to ill-health in 1993, after covering just 3,600 miles (5,793km). It remained in the garage until 2017, when it was sold to its second owner before being driven a further 10,000 miles (16,000km). Coupland, the third owner, purchased the car in 2019, now with just over 21,000km on the odometer, refurbishing it back into its current state. According to Hagerty, it ticked all the judge's boxes for overall condition, originality and presentation.
Now, if you're wondering if this is just some comical sideshow event with just ten entrants – think again.
Cars presented at the festival must pass stringent selection criteria by Hagerty judges prior to participation. Though the festival focuses on mundane cars and not high dollar classics, there's a further emphasis on presenting cars that truly have stood the test of time, and not just some rusted out banger.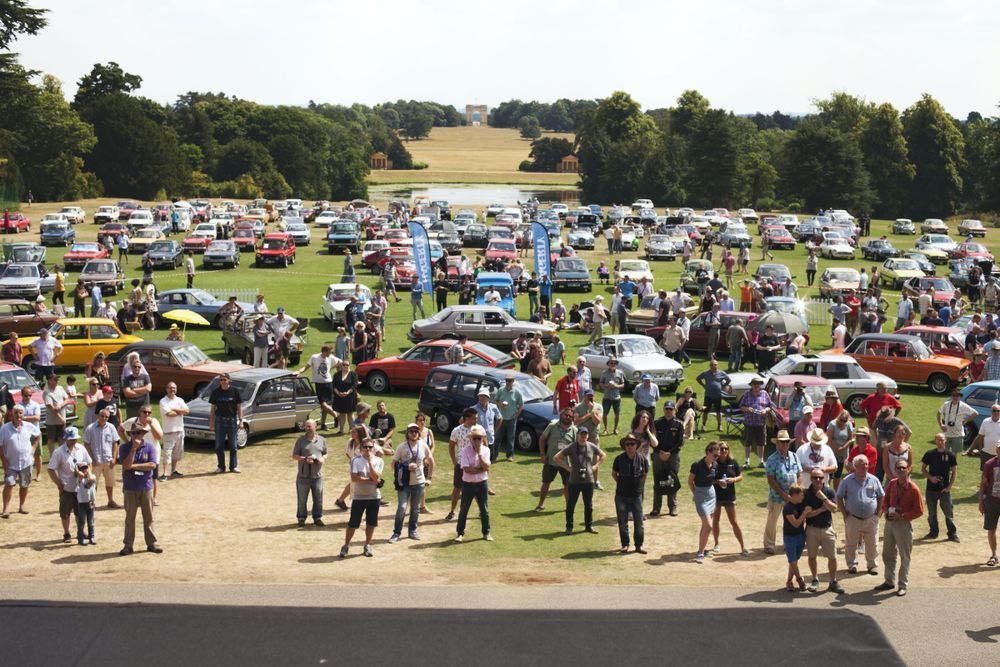 According to Hagerty, there is an "emphasis on originality and ordinary, less 'exotic' versions of cars. So an L would be considered more desirable than an SRi, for example."Entrants normally fill up well in advance of the event, and once the numbers are filled, entrance is closed, tickets to the event also sell out pretty quick.
Losing out to the Coupland's Proton Saga was another car and owner that illustrated the diverse appeal that ordinary old cars hold for petrolheads. Danny Wilson's 1991 Peugeot 106 XN Graduate special edition, which was dreamed up to appeal to, believe it or not, graduates.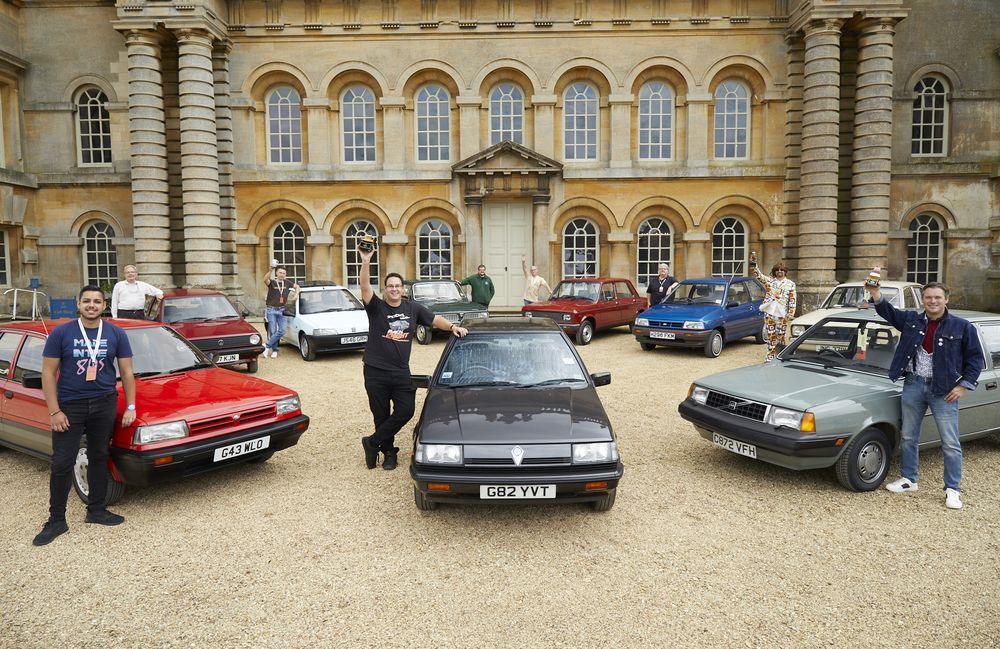 The Peugeot 106 XN is an early-build 1.1-litre, carburettor model that impressed the judging committee with its vibrancy that offered a snapshot of how car companies like Peugeot tried to market their product in the 80s and 90s. The car was purchased for just GBP 500, after which the owner began a detailed process of restoring the little Peugeot to its former glory.
This further adds credence to our Malaysian-born winner, which according to Coupland, is the last remaining example of the Proton Saga Black Knight Edition, of which Proton sold just 201 in the UK – making it rarer than some high dollar classics, heck, there are more Ferrari Enzos in the world compared to this.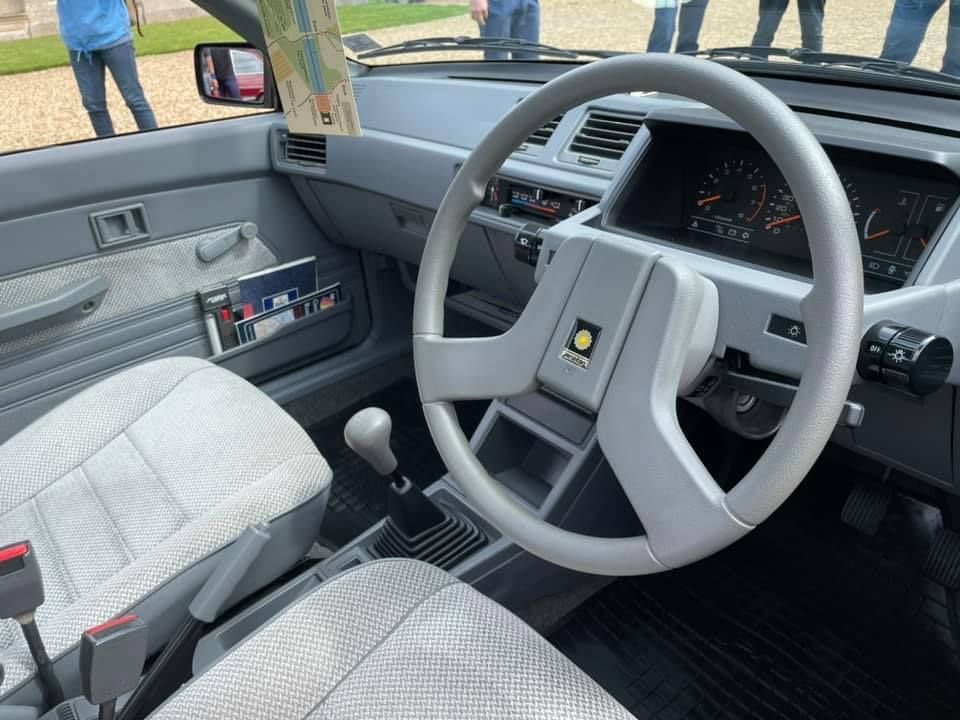 It also is a testament to the overall build quality of the Proton Saga. Not only have the mechanical bits lasted – the integrity of the shell, rust protection, electronics, interior and overall build quality remains true after all these years.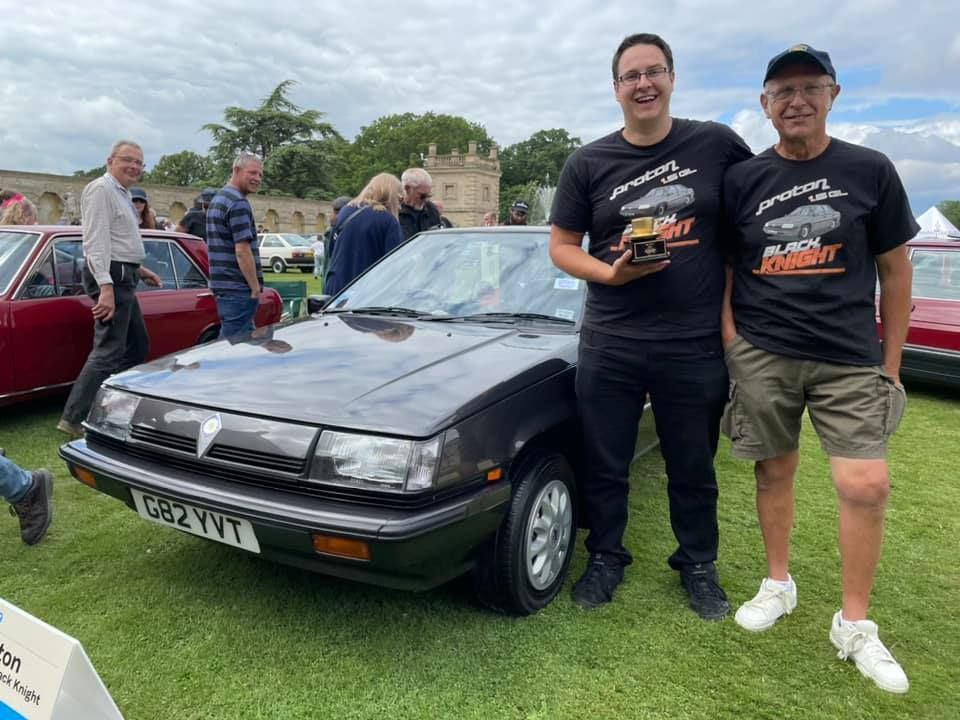 From Malaysia, tahniah saudara Jon Coupland and our legendary people's car, the Proton Saga.



For more latest car news, reviews, car buying guides and videos visit us at Carlist.my Auto News.
Check out all the best new & used car deals in Malaysia at Carlist.my.
Sell your car fast with the best offer? Visit us at CarlistBid.my.
Get the latest new car promotions at New Car website now.
---
---
---
---
Comments