Review: 2016 Toyota Alphard 3.5 & Vellfire 2.5 – Luxury Express, Guaranteed
Reviews The last couple of decades have seen the luxury brands making huge in-roads into the SUV market. But just as the likes of Mercedes-Benz, BMW, and Audi grow their portfolios to include the next GL-this, X-that, or Q-whatever, these same brands have been notably not as enthusiastic with MPVs.
The obvious disinterest of the established luxury brands toward people carriers has undoubtedly left room in the market for grey-imported Japanese-luxury MPVs to flood our streets. In the absence of German alternatives, the likes of the Toyota Estima, and subsequently the larger Alphard and Vellfire twins have successfully established themselves as default choices for the affluent looking for a bit more pizzazz with their people carriers.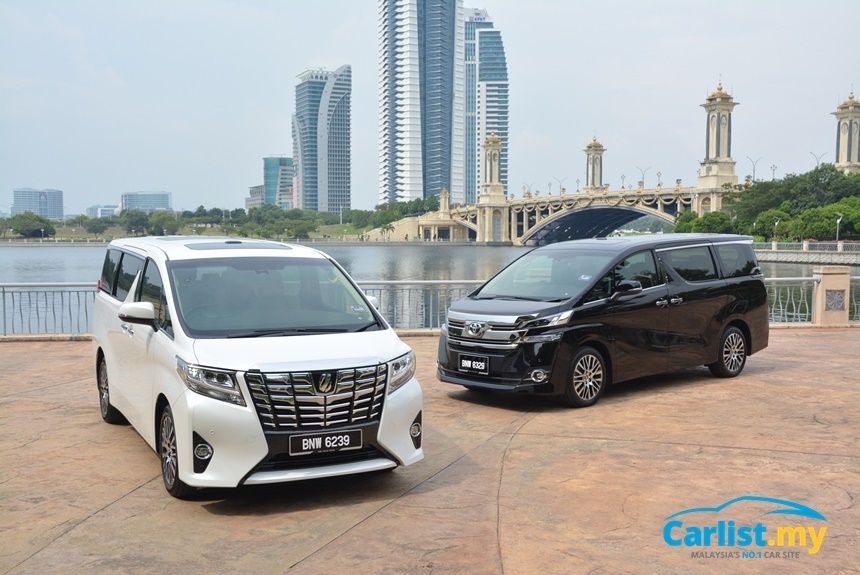 Yet, despite the seemingly healthy demand for these vehicles, UMW Toyota Motor have been content to leave the Alphard and Vellfire for parallel importers, until recently. The main reason for this seeming negligence is simply because preceding versions were designed only for the requirements of the Japanese domestic market.
The third-generation Alphard and its Vellfire twin were launched in 2015 and are, for the first time, designed with export markets in mind, enabling their official introduction here in Malaysia.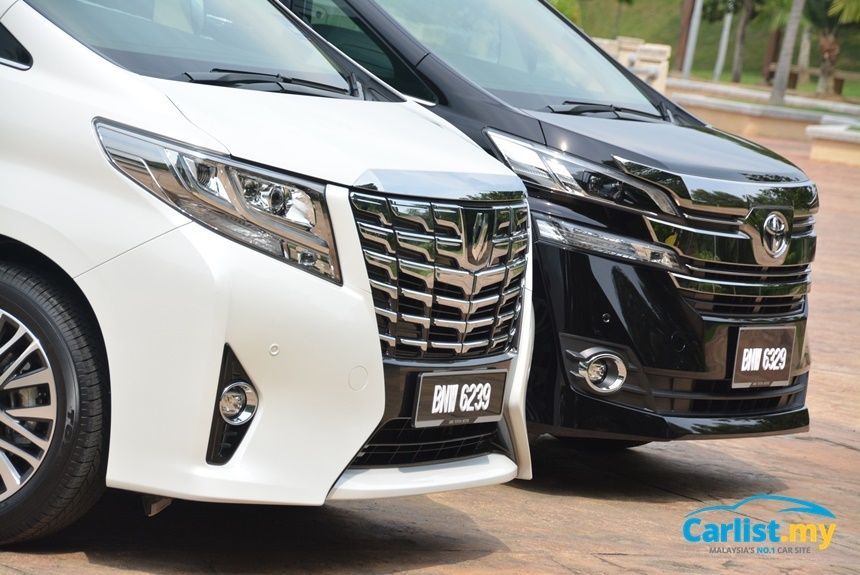 Specifications:
Toyota Vellfire
Price: RM355,000 (OTR with Insurance)
Engine: 2.5-litre, Inline-4, Transverse, Dual VVT-i
Power: 180PS @ 6,000rpm
Torque: 235Nm @ 4,100rpm
Transmission: CVT, FWD
Safety: 7 airbags, ABS, EBD, ESC, Traction Control, Hill Start Assist ISOFIX (rear), Front and Rear Parking Sensors, Reverse Camera
Toyota Alphard
Price: RM419,900 (OTR with Insurance)
Engine: 3.5-litre, V6, Transverse, Dual VVT-i
Power: 271PS @ 6,200rpm
Torque: 340Nm @ 4,700rpm
Transmission: 6-speed torque converter automatic, FWD
Safety: 7 airbags, ABS, EBD, ESC, Traction Control, Hill Start Assist ISOFIX (rear), Front and Rear Parking Sensors, Reverse Camera
Origin: Fully-Imported From Japan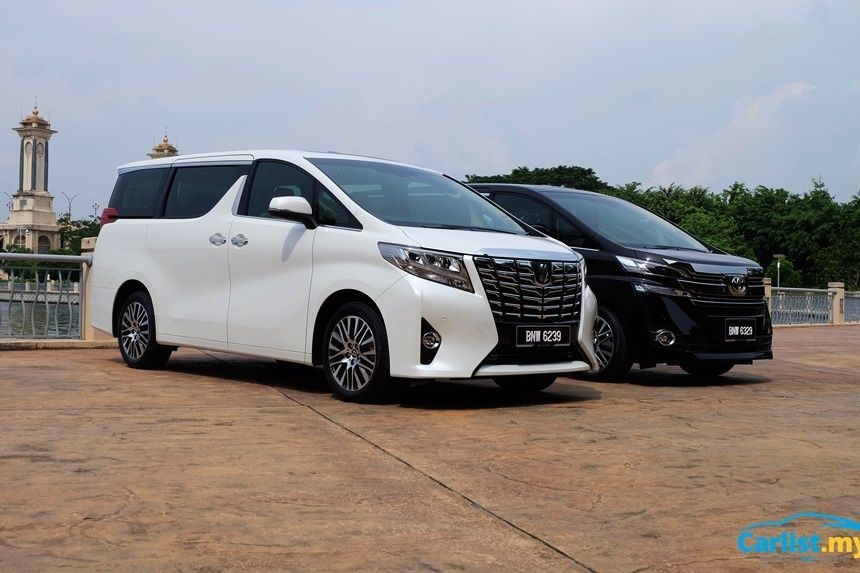 Overview
The exploits of the Volkswagen Group have taught us much about the concept of platform sharing, but the Alphard and Vellfire are essentially the same model differed outwardly only by their noses. Much of their body panels are common and their interiors are differentiated only by colour scheme.
Underneath the sheet metal lies an all-new platform that notably ditches the preceding generation's rear torsion beam suspension for a more sophisticated double wishbone setup, giving the Alphard and Vellfire the promise of more assured ride and handling over their respective predecessors.
Engine-drivetrain configuration is model dependent. The Vellfire receives the familiar 2AR-FE 2.5-litre four-cylinder dual VVT-i engine previously seen in the Camry. Mated to a continuously variable transmission (CVT) powering the front wheels, the Vellfire has access to outputs of 180PS and 235Nm.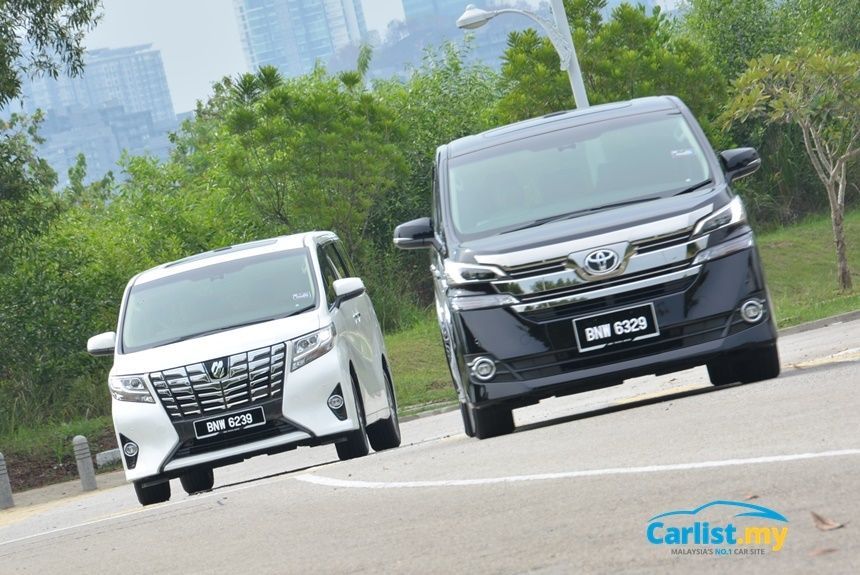 The Alphard, on the other hand, gets a more substantial 3.5-litre V6 petrol engine mated to a conventional 6-speed automatic transmission also driving the front wheels. Correspondingly, the Alphard's outputs are far superior at 271PS and 340Nm. Both the 2.5- and 3.5-litre engines receive recalibrated engine settings to acclimatize them to local conditions.
Between the two, the Vellfire is the more affordable model, hitting the road at RM355,000 including insurance. The Alphard, meanwhile, is a significantly costlier preposition, starting at RM419,900 with the option of a significantly more opulent Executive Lounge variant offered as a RM100k upgrade. For this review, we were given the Vellfire as well as the standard Alphard 3.5.
For the money, equipment is decent; Toyota meets the minimum requirement of offering the decent number of airbags (7) whilst also throwing in electronic stability control and reverse camera as standard. That being said, blind spot warning and rear cross traffic alert, both of which are available in the Camry Hybrid, are absent here. For vehicles the size of the Alphard and Vellfire, these two features are no luxuries, they are necessities – the blind spots of these vehicles are huge; big enough to fully obscure any Kancil or Kelisa foolish enough to tailgate one of them.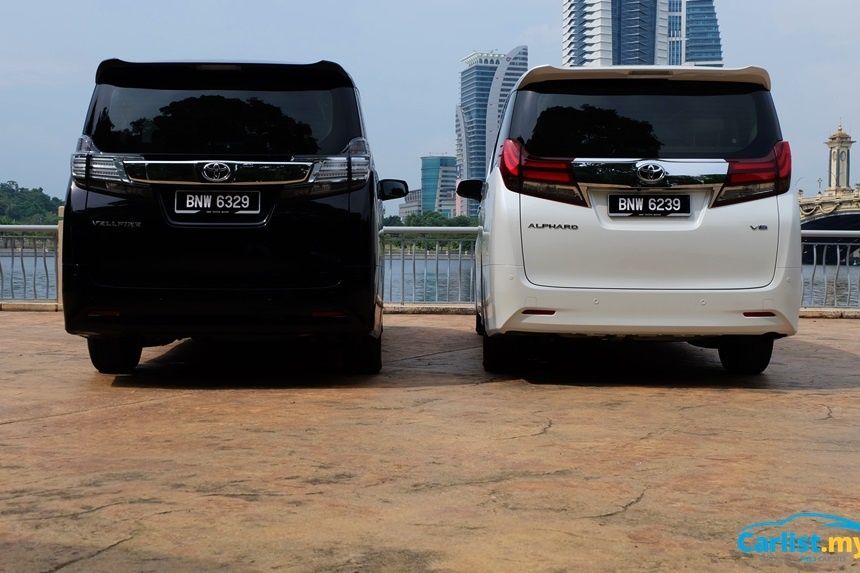 Exterior
Despite effectively being two variants of the same vehicle, Toyota has clear separation in the positioning of these two models with respect to each other – the cheaper Vellfire, despite making less power, is marketed as the 'sportier' of two models, whilst the costlier Alphard puts a greater emphasis on luxury.
This differentiation in market positioning between the two models is reflected in their outward styling. Whilst much of their body panels are common, each is easily differentiated from the other by a quick glance, particularly from the front. The Vellfire is recognizable by its signature split-level LED headlights; the Alphard has a more restrained appearance, but still wears a bold heavily-chromed front grille. If it's presence you're after, both vehicles deliver it in spades.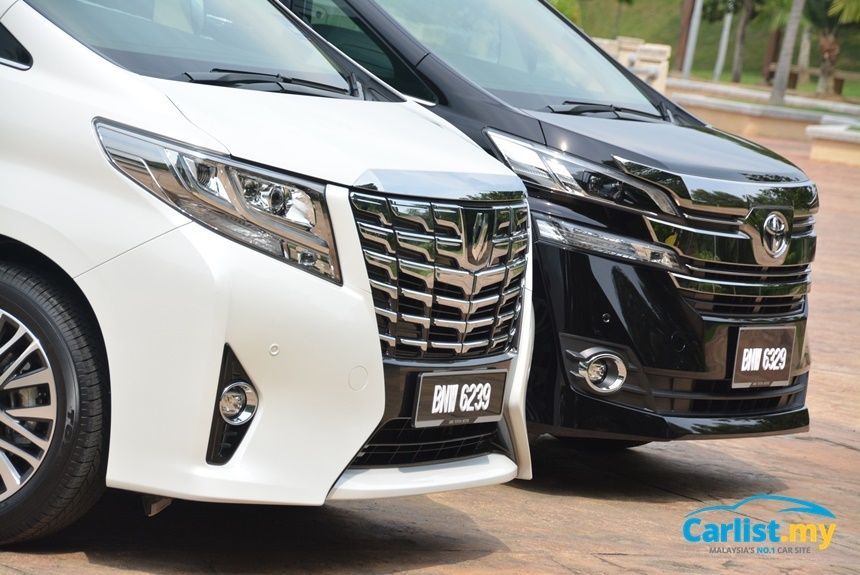 Around the rear, the respective identities of the two vehicles are further reinforced. Both MPVs get LED-illuminated tail lights, but the Vellfire sports more aggressive-looking colourless lenses whilst the Alphard retains a more conventional design.
Owing to their stylistic differences, the Alphard and Vellfire have slightly different body lengths, the former being 15mm shorter at 4,915mm compared to 4,930mm of the latter. They both share identical widths and heights, however, measuring at 1,850 and 1,895mm respectively. Because of their box-like profiles, much of the space contained within their three dimensions convert to actual interior volume.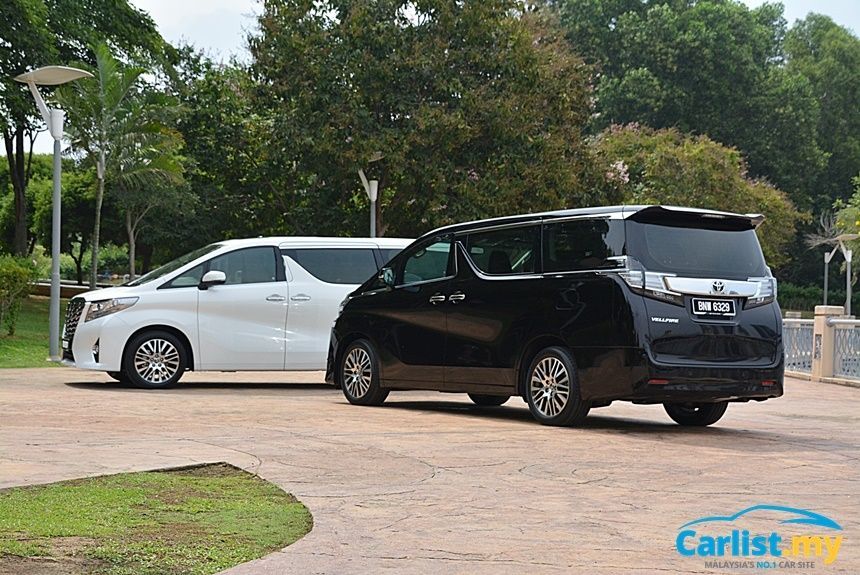 Interior
Whilst more overtly differentiated on the outside, the Alphard and Vellfire's cabins are all but identical. The only key difference between them is their colour schemes – two-tone black and beige in the Alphard, all-black in the Vellfire.
Up front, the dashboard is decked with a mixture of heavily-textured plastics, metallic trim, and shiny woodgrain inserts to create an overall impression of luxury. Visually, Toyota's efforts achieve the desired results, but are not entirely convincing to the touch; storage bin lids, in particular, have a tinny and hollow feel to them. It's the kind of fit and finish that we can close an eye to in an Altis or Camry, but less so in a vehicle that costs similar money to a brand new, fully-imported Mercedes-Benz E-Class.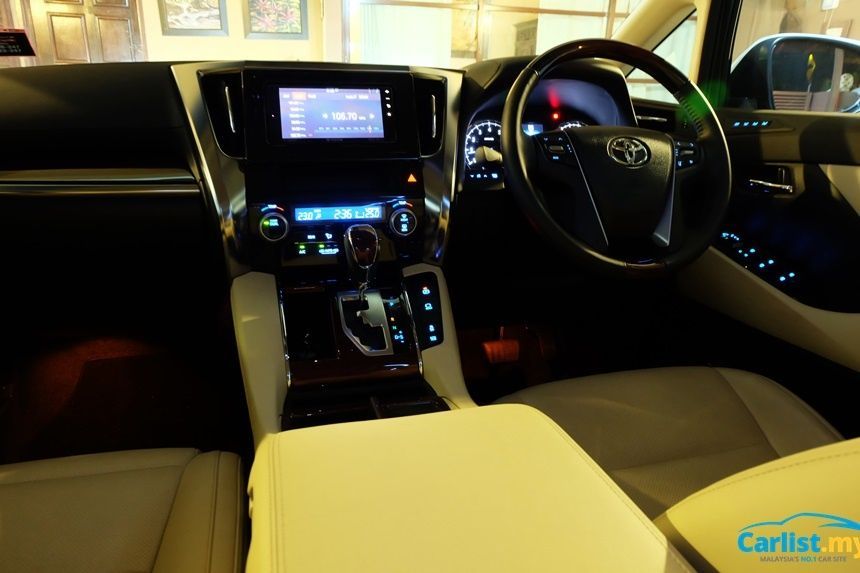 Infotainment system is localized, fitted at the PDI stage by UMW Toyota technicians. The touchscreen unit is identical to what's offered in other Toyota models sold through official UMW channels.
Seating configuration is identical in both models, with the middle row sporting a pair of captain chairs with power-operated reclining and Ottoman functions. In the Alphard Executive Lounge variant, the captain chairs are upgraded to VIP seats that more closely resemble what you would find in the Business Class section of an airplane than a car. Incorporated within the exclusive VIP seats are in-built air-conditioning and stowaway tables.
Even further back, the third row seats allow legal seating for three passengers each with individually-adjustable headrests. The middle passenger's headrest is awkwardly large, however, and impedes the driver's rear view when not removed. The entire third row can be split-folded 50:50 to free up additional cargo room. In our tinkering, the seats fold easily enough upon familiarization.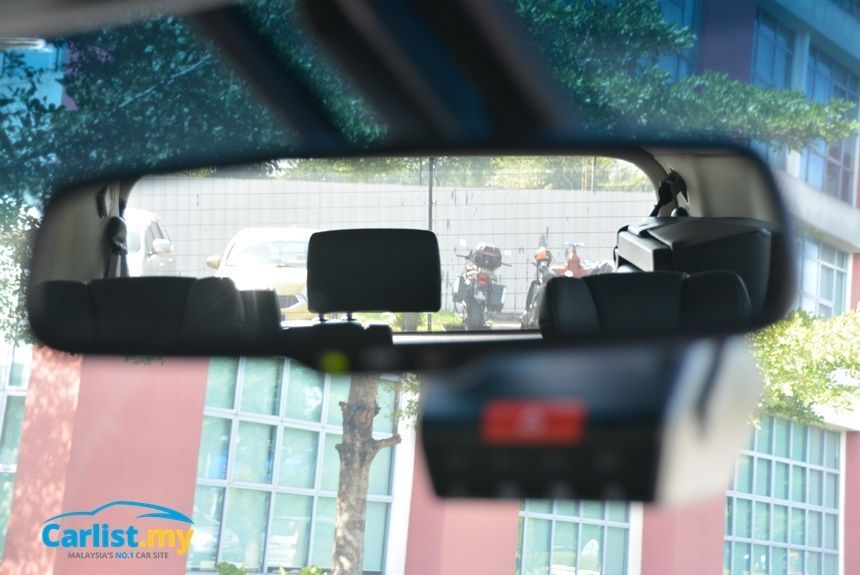 In total, the seats can be configured into nine different arrangements to suit a variety of passenger and cargo carrying requirements. For even more storage space, deck plates at the rear section of the cabin can be opened to reveal hidden compartments.
Thanks to the powered doors and well-considered spacing between the middle row chairs, ingress and egress into the cabin and access to all seats are exceptionally convenient. This walkthrough-friendly cabin configuration, perhaps, is the biggest selling point of both these models.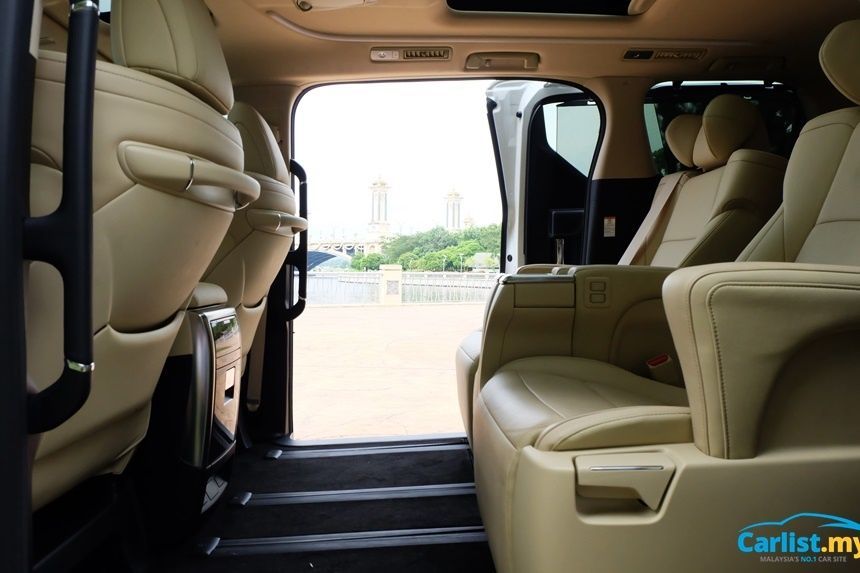 Driving Experience
You don't buy luxury MPVs for handling prowess, yes, but make no mistake, a good modicum of body control is essential to ensure a calm and soothing ride for the VIPs that many of these vehicles will no doubt be tasked to ferry. Ditto engine performance, no one expects an Alphard or Vellfire to accelerate like a hot hatch, but it needs to be able to pull its own weight plus the added weight of passengers and cargo in dignified fashion.
The suspensions of both vehicles are tailored to be soft, ensuring that they ride over poor surfaces in pliant fashion. The flipside of this setup, however, is that bodyroll and nosediving becomes a common occurrence in your driving experience, and this is without needing to push the vehicle to extremes – front end pitching upon braking is pronounced enough from as low as 20 km/h.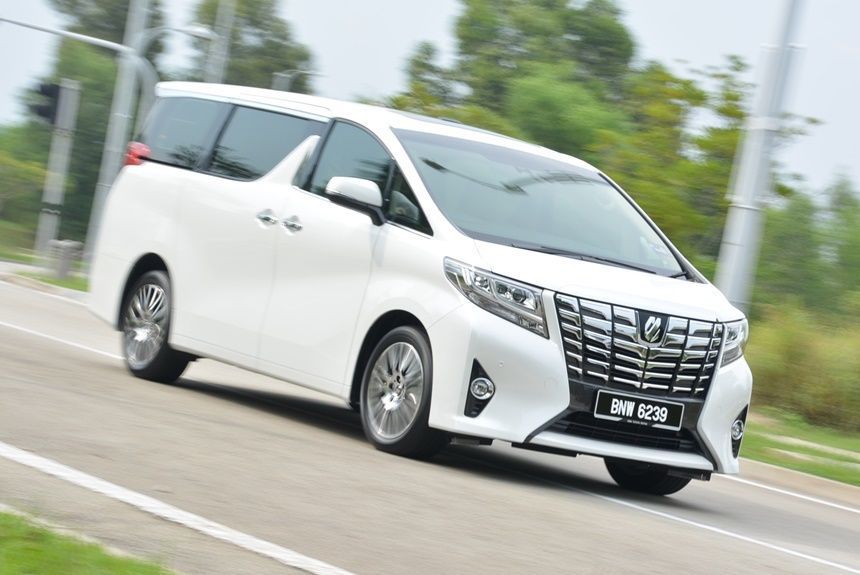 Both powerplants deliver what's required of them, meaning to say that get about their business with minimum fuss as well as commendable refinement. The Alphard's 3.5-litre V6, notably is smooth on the revs and its 6-speed torque converter automatic shifts with such imperceptible smoothness, it might well have been a CVT, and we mean this in a positive context.
That being said, the Vellfire's 2.5-litre inline-4 is more than adequate for most purposes. It loses little to the 3.5 in refinement whilst also feeling far from underpowered when pushed. The engine's lesser displacement also gives the benefit of better fuel consumption, which we would elaborate on later.
As a whole, these are vehicles best driven within urban confines. Their tight turning circles and lightweight controls certainly make for a stress-free if hardly engaging driving experience. At high speeds though we must highlight that the similarly-sized Nissan Elgrand steers with much greater confidence and composure.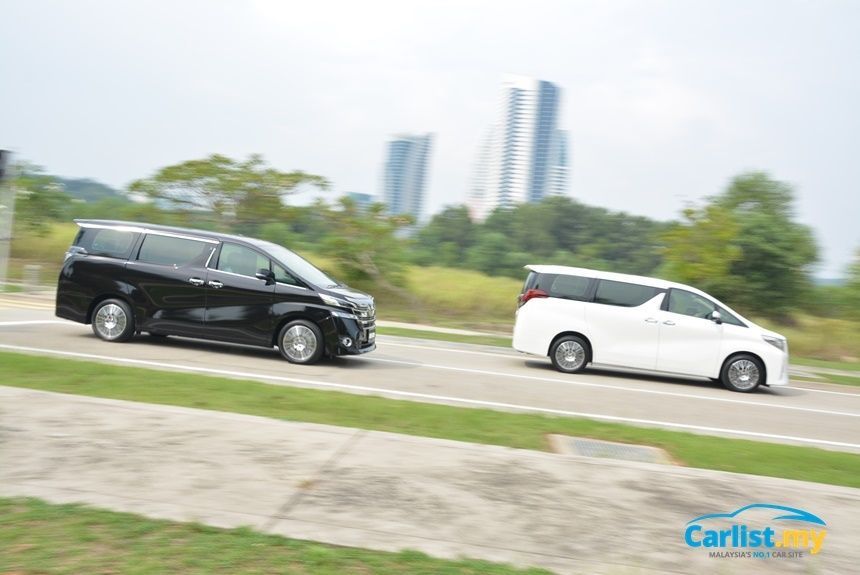 Comfort & Refinement
These being vehicles geared to offer luxury on the move, comfort is naturally a strong point of both the Alphard and Vellfire. You have a plush ride on one hand and a lavishly-appointed cabin on the other; combined, they make for an ambiance that few cars can rival at a comparable price. Also, Toyota's effective suppression of harsh noises and vibrations on the move mean that the façade of luxury in place here is a largely convincing one.
Granted, a Mercedes-Benz E-Class (RM396k – RM426k) offers a plusher mix of materials and a Volvo XC90 T8 (RM454k) is simply classier, but there isn't anything else in the market that offers a comparable blend of luxury and outright stretch-your-arms-and-legs space as this pair of Toyota twins.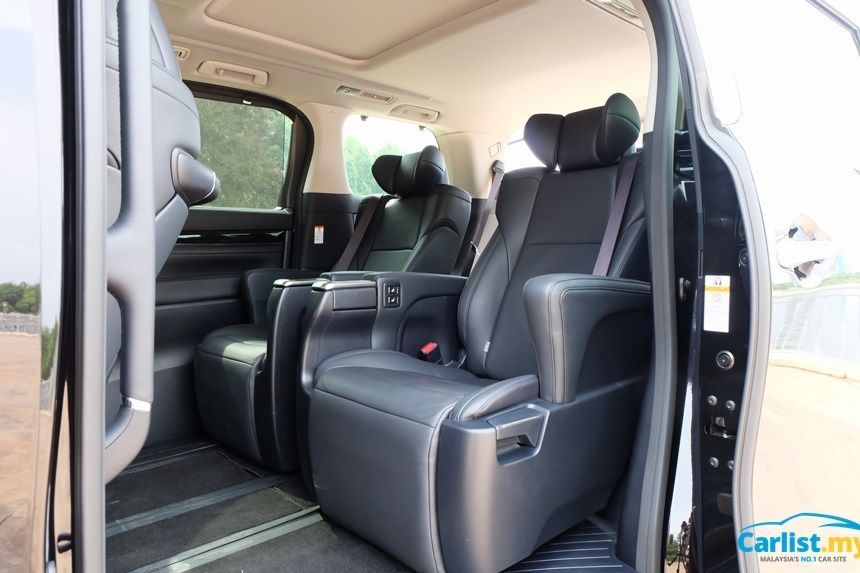 Fuel Economy & Maintenance
For a 2.5-litre engine pulling a two-tonne-plus body, the Vellfire is rather efficient, asking for only 12.2 litres/100km over 550km of mostly urban driving. We covered the entire length of that distance without needing to refuel its 75-litre fuel tank.
The Alphard sips a bit more, though 15.2 litres/100km does not represent unreasonable consumption when compared to the 2.5-litre Vellfire. It's a difference of about 25% for an additional two cylinders and 1,000cc of displacement.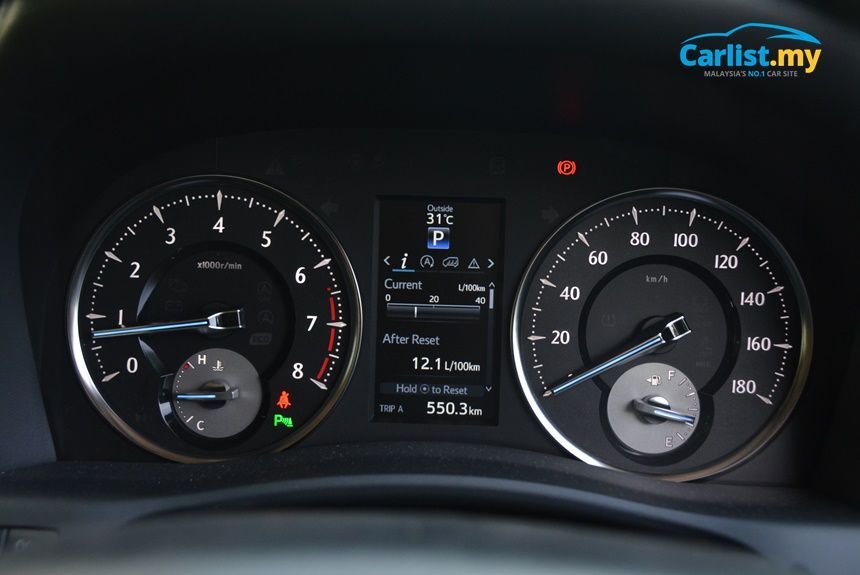 At last check, UMW Toyota Motor's official website lists only servicing costs only for the Alphard, but it's fair to expect that the Vellfire should cost the same or less to maintain.
Regular maintenance are set at 5,000km intervals and the customer can freely choose between mineral, semi-, or fully-synthetic lubrication, the latter two with added cost implications. Depending on your choice and mileage, a visit to your neighbourhood UMW Toyota service centre can set you back anywhere between RM169.00 and RM769.00.
Conclusion
With no other model offering a more convincing fulfilment of the brief, Toyota has the luxury MPV market effectively cornered to itself. For the money, your other options are mostly mid-sized German sedans or SUVs that seat two passengers less within far tighter confines of space.
Perhaps the biggest question most people will face regarding these two vehicles isn't so much whether they should buy it or which variant to buy, but rather who to buy them from – an official UMW Toyota dealership or a parallel importer.
The advantages of buying official are clear – you get peace of mind aftersales coverage and a brand new vehicle that is conditioned to our climate. That being said, stocks are aplenty at parallel importers across the country; in face of stiff competition, dealers are likely to cut you a sweet deal if you're willing to do business with them. The choice is yours.
---
---
---
Comments