Review: 2020 Land Rover Discovery Sport R Dynamic – Classic Ambition, New-Age Execution
Reviews We review the second-generation 2020 Land Rover Discovery Sport 2.0L R Dynamic
---
William Shakespeare said, "Expectation is the root of all heartache," – though there are positives to having certain expectations in life, expecting too much, or too little, from anything or anyone in life can sometimes complicate matters.
However, approaching the Land Rover Discovery Sport with little to no expectations left me with an open mind to experience what it had to offer, without being dragged into the regular tit-for-tat comparison with its competitors, and the larger segment.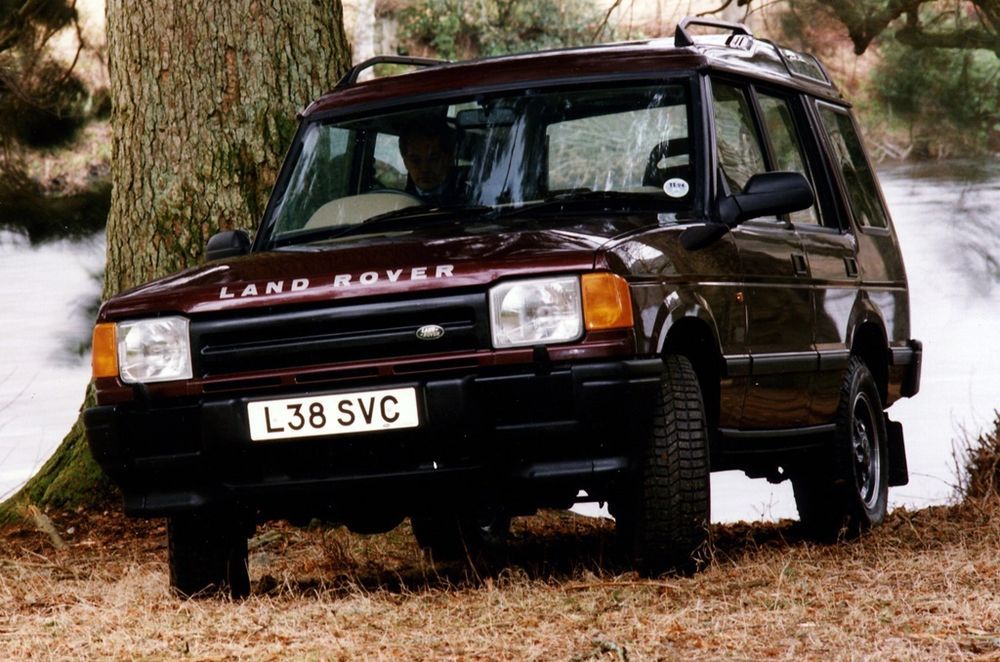 The Discovery nameplate stretches back to the "Series 1" from 1989
Now, there's no denying that the Land Rover Discovery Sport is a left-field choice over here. Though the 'Discovery' nameplate itself stretches back to 1989 and is lauded the world over for its heritage of 4WD ability – a newer rung of mid-sized premium SUVs from Mercedes-Benz, BMW, and Audi have steadily monopolised the market over the last decade or so.
Add to this, the lack of familiarity with the Land Rover and Range Rover line-up in Malaysia, and you can see why the Discovery Sport hasn't piqued as much interest, as it really should – because it's one cracker of an SUV for those who appreciate a vehicle which fuses proper off-road ability with the trappings of luxury and on-road performance.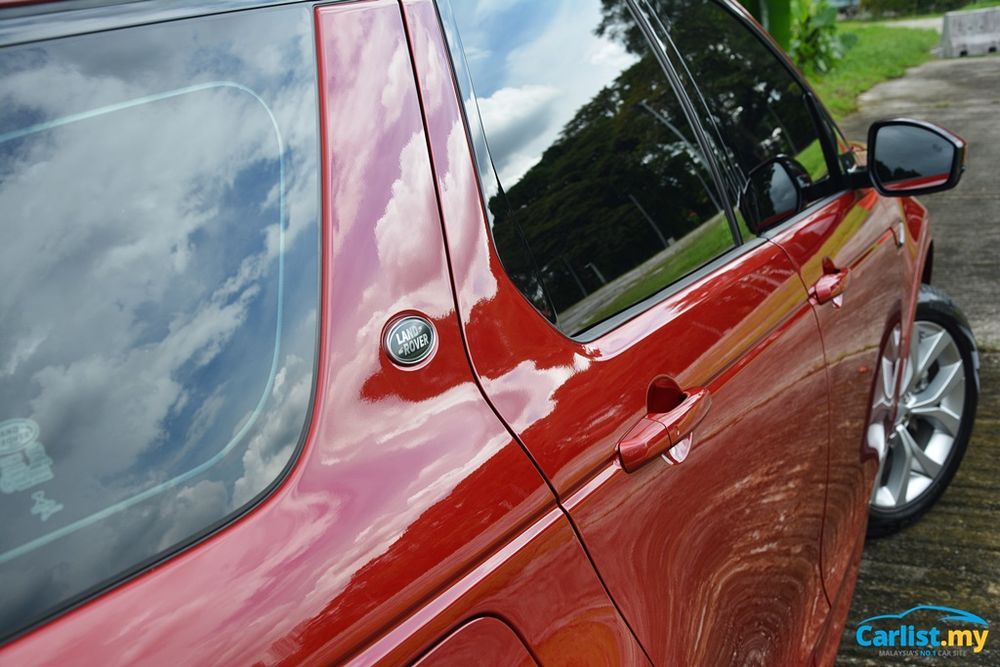 Overview
The Discovery Sport can trace it roots back to the Freelander model of the late 90s to mid-2000s and is the entry model of the Land Rover range, it is also their bestselling product currently.
As you might surmise, for a manufacturer who builds sedans, sports cars, and SUVs – such as BMW or Mercedes – it might be easier to create separate identities to demarcate its models within the larger range, but for a manufacturer like Land Rover, who has only ever built SUVs – this is slightly harder.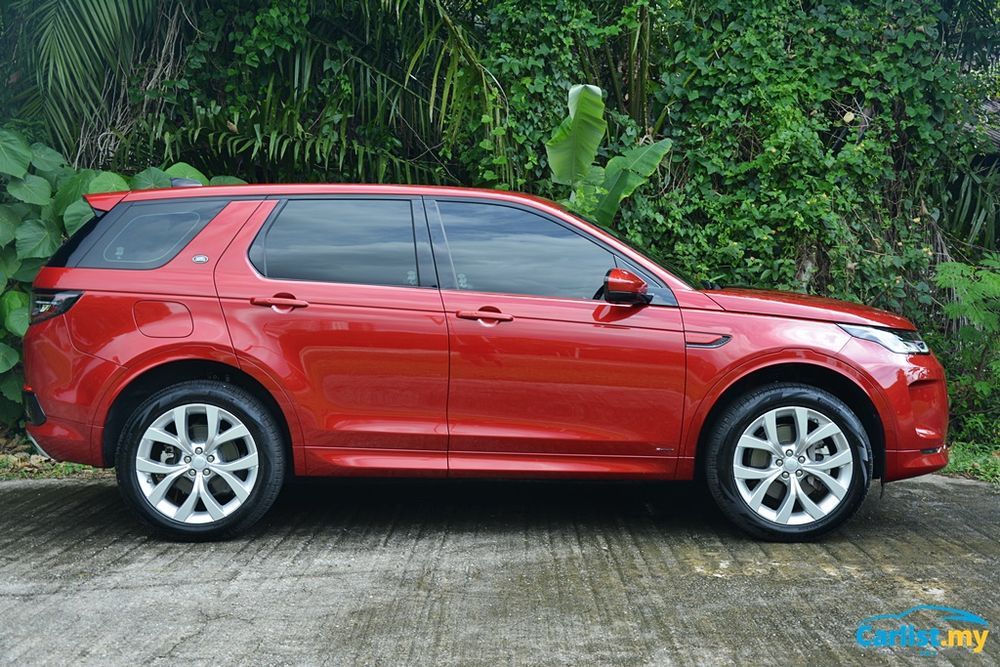 Their naming convention is also slightly unique – with the 'Sport' moniker – such as in the Discovery Sport and Range Rover Sport, characterising lower range vehicles than models that don't carry the moniker (such as the Discovery and Range Rover). This is slightly counter-intuitive, as most carmakers typically put a premium on 'sporty' or 'performance' models.
Therefore, to simplify here's a graphical representation of how the larger Land Rover and Range Rover range shapes up in the Malaysian market.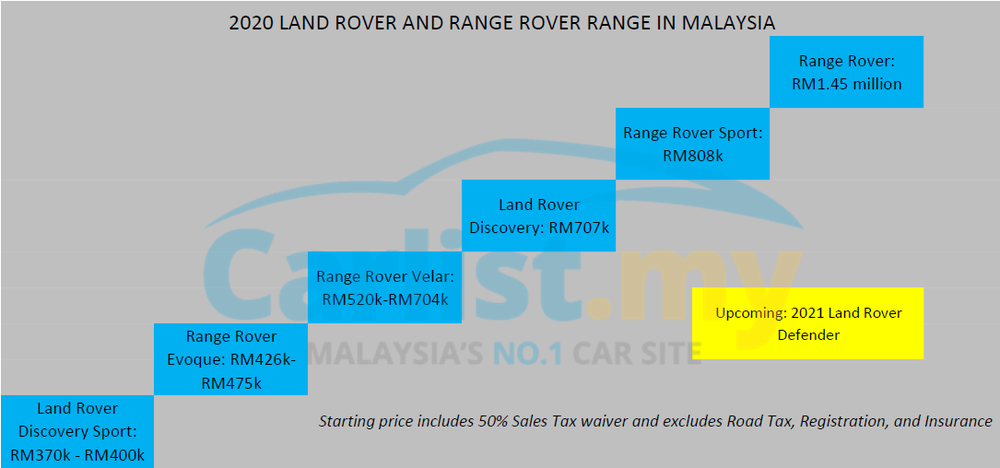 The second-generation Land Rover Discovery Sport – or Disco Sport – as it is colloquially known, was launched in May 2020. The new model is highlighted by the new modular Premium Transverse Architecture (PTA) platform – which is also shared with the Range Rover Evoque. The PTA platform is optimised for a range for petrol, diesel, or electrified hybrid powertrains.
The local model is offered in a singular 2.0L turbocharged R-Dynamic guise, with two body configurations – a 5-seater (at RM379,800) and the 5+2 seater you see here, which retails for RM409,800.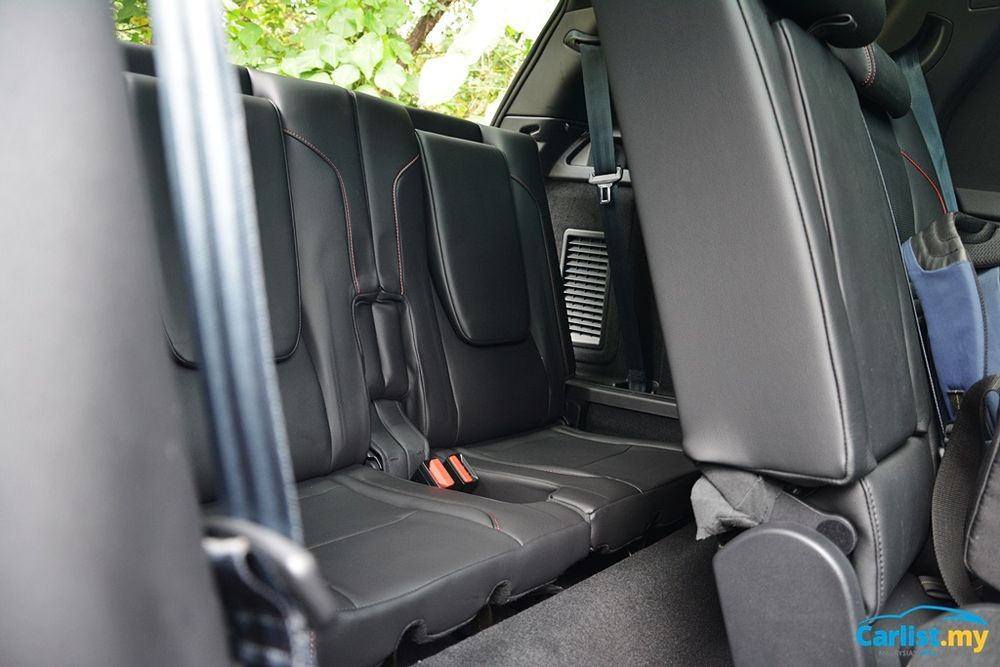 In addition to the new platform, the new Disco Sport also features the company's latest Terrain Response 2 AWD system, which features a new 'Auto' drive mode, which optimises traction and driven wheels depending on the driving requirements.
Other highlights include an array of driver aids that include a 360-degree surround camera with Wade Sensing capability, Adaptive Cruise Control with Steering Assist, Lane Keep Assist, Autonomous Emergency Braking, and Generation 2 "Head-Up Display".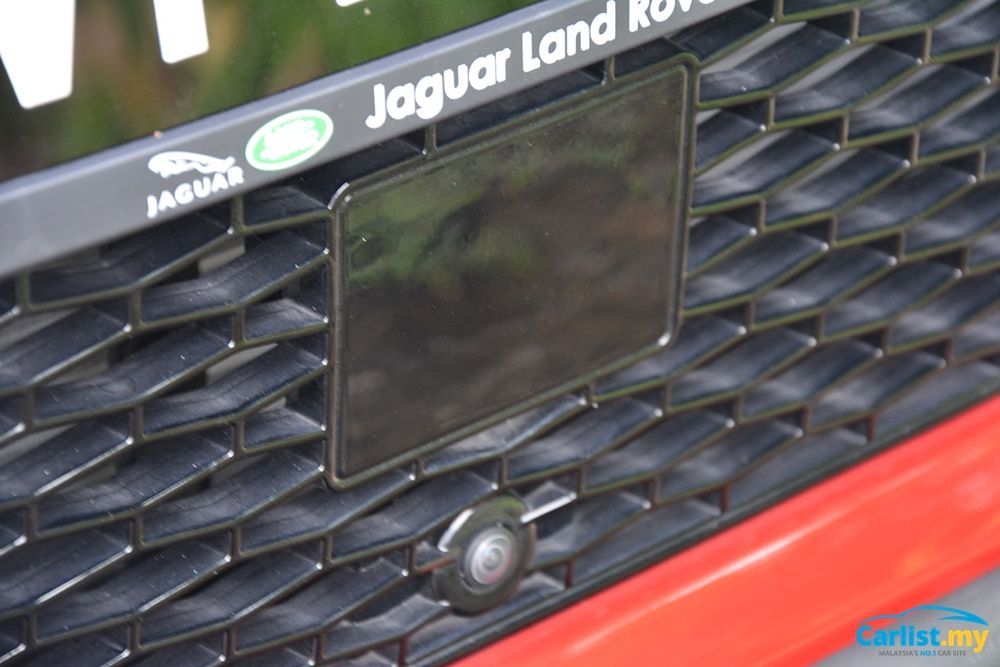 Specifications of the Land Rover Discovery Sport (5+2 seater) 2.0L R Dynamic
Engine: 2.0-litre turbocharged, four-cylinder
Power: 200PS at 5,500rpm
Torque: 320Nm at 1,250rpm - 4,500rpm
Transmission: 9-speed automatic, All-Wheel drive with Terrain Response 2.
Safety: 7-airbags, ABS with Brake Assist, VSC, Lane Keep Assist (LKA) with Steering Correction, Adaptive Cruise Control (ACC) with High-Speed Emergency Braking, Blind Spot Assist (BSA), Hill-start Assist Control (HAC), Tyre Pressure Monitoring System (TPMS), 360-deg camera, ClearSight Ground View, Head-up Display (HUD), ISOFIX
Assembly: Fully-Imported from England.
Price: RM409,800 (OTR excluding Insurance)
Exterior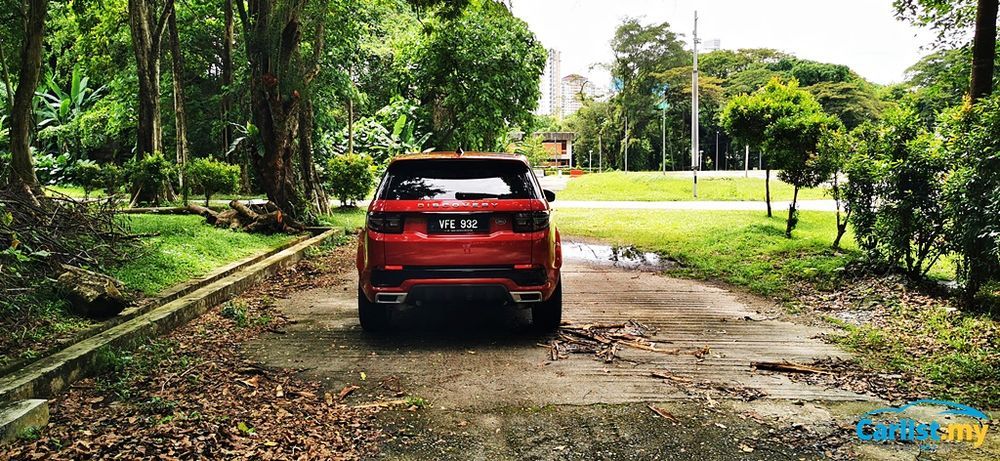 The soft edges and rounded proportions of the Disco Sport belie its rather large on-road presence. Measuring in at 4,597mm in length, 2,069mm in width, and 1,727mm in height, the Disco Sport is slightly smaller in length to the Mercedes-Benz GLC and BMW X3 – but roughly 200mm wider and significantly taller than both those SUVs giving the Disco Sport a very wide, confident stance.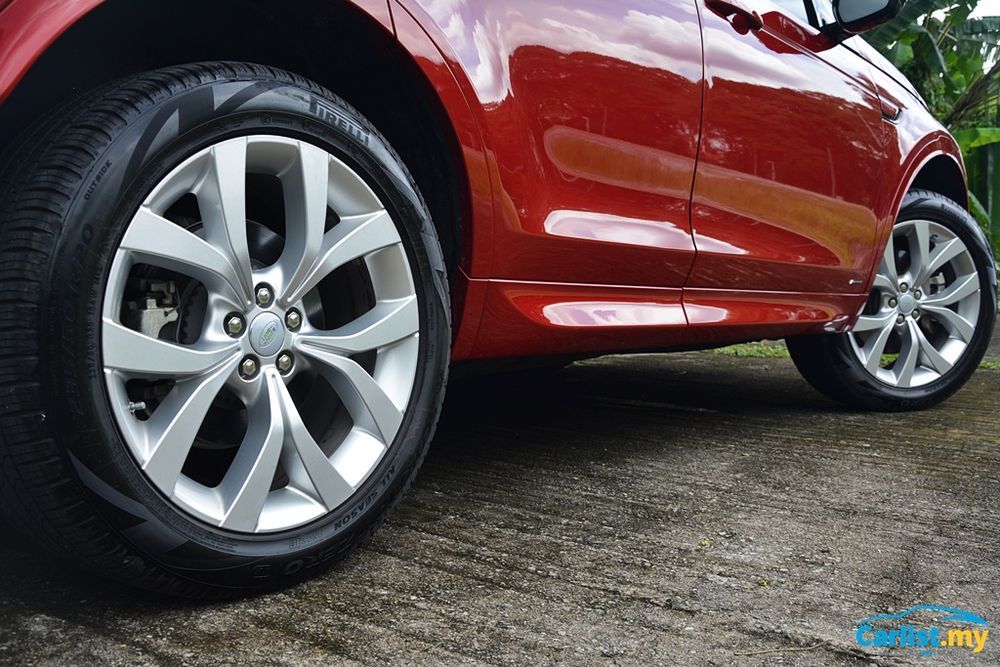 This is a very handsome SUV, and much like the Range Rover Evoque – it's design which is centred on simplicity and elegance will age well in my opinion. Parked in front of your neighbourhood kopitiam, the Disco Sport will attract its fair share of gazes from curious eyes, most of which, simply want to know what it is. Therefore for its relatively high price tag, you are ensured of exclusivity.
Interior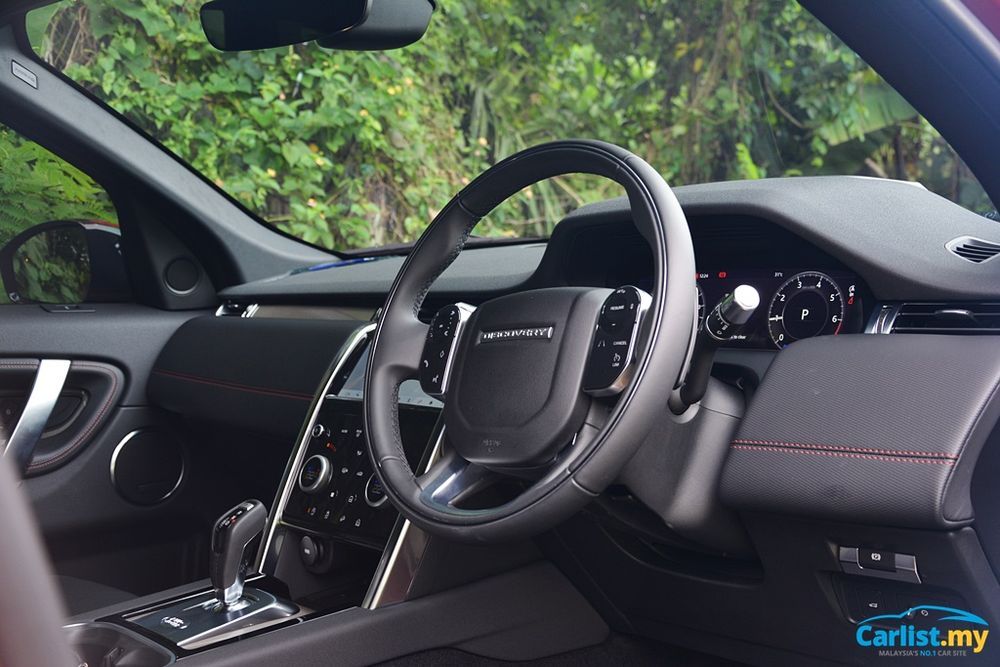 The interior is quite possibly the biggest highlight of the Disco Sport – superbly built and finely textured materials line the entire cabin. From the tactile leather seating, to the "Titanium Mesh" trim panels, and the sumptuous leather steering wheel – it is a wonderful place to be in. In many ways it feels better engineered and put together than the Range Rover Velar which I sampled a while back.
It would seem the interior of the Disco Sport is so well thought out that it offers something for everyone in the car. For myself, in the driver's seat, it was the intuitive infotainment system centred on a 10-inch central touchscreen, sublime Head-Up Display system, which packs so much info right in your field of vision, and of course, 380W Meridian sound system. My wife loved the overall airiness of the cabin and the width of the rear seats, and my 2-year old daughter was simply amazed by all the things she could see out of the expansive Panoramic glass roof (which is standard on the 5+2 seater variant).
Driving Experience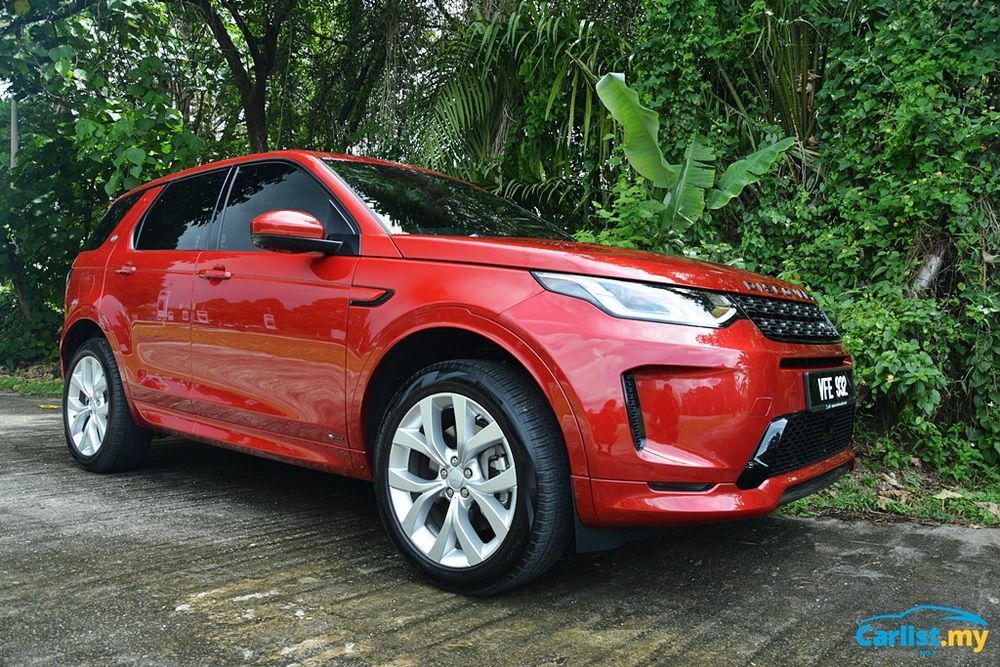 Now I'll have you know this is by far not the sportiest SUV in its class. A BMW X3 will happily run rings around the Disco Sport all day. The steering is nicely weighted but lacks adequate feedback, its high centre of gravity means it leans a bit more in the corners than other SUVs, and it's also down on power compared to its rivals for the same money.
However, where it excels though is in its ride quality – which is darn near one of the most comfortable cars I have ever sat in – it literally flattens bumps big and small, and the PTA platform's added rigidity means the suspension works nicely to give you a supple but surefooted driving demeanour.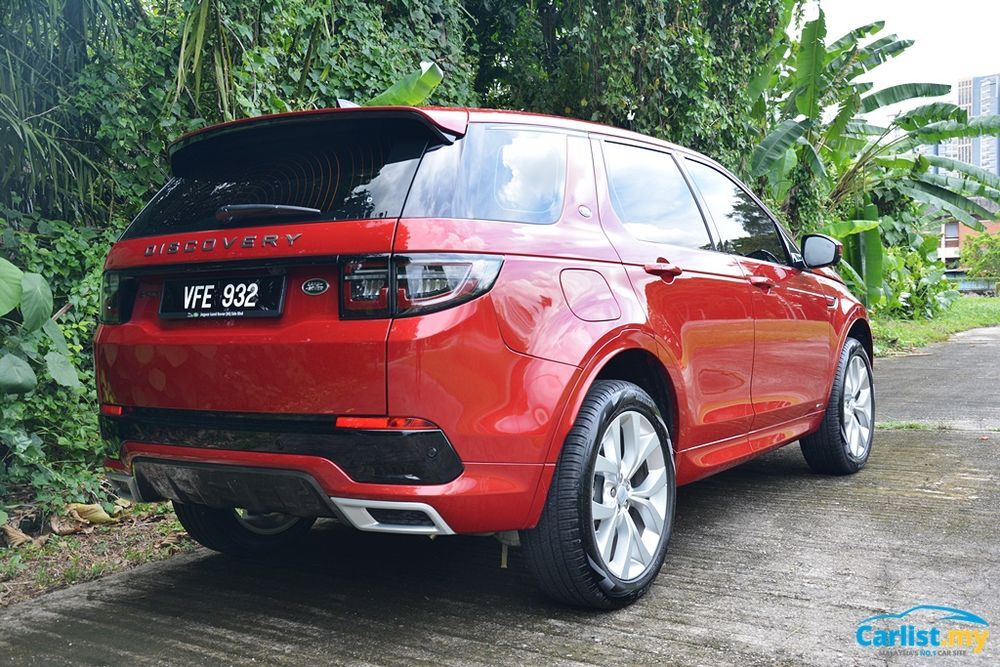 Simply put, if you are not too bothered with terms like "performance handling and dynamic cornering" this is the SUV for you – because the Disco Sport eschews false pretences of being a sports car on stilts, it's simply an honest SUV for the family, and performs admirably.
The brakes though are superb.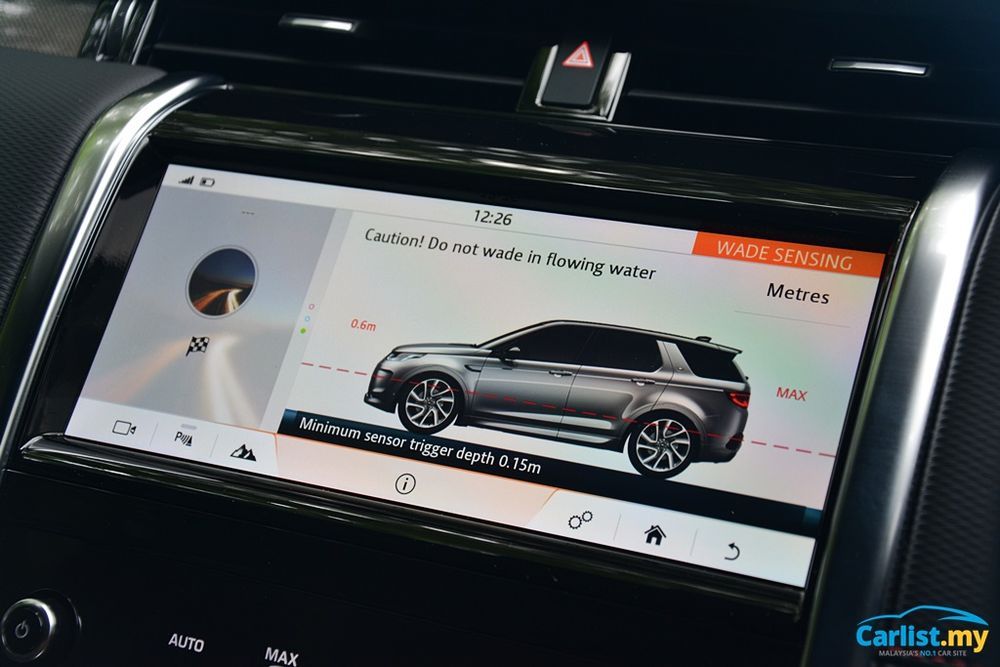 The aforementioned tall ride height also means that it offers best in class water wading ability (up to 600mm), which made light work of the recent flash floods around KL. Alas, I had little opportunity to put its lauded Terrain Response 2 system to the test given most of my driving centred around KL, but safe to say, what little gravel driving I did, wouldn't have utilised 5 percent of the Disco Sport's off-road talents.
But, the Disco Sport isn't without its drawbacks. The 9-speed ZF gearbox, though marvellously quick in its up and downshifts – finds itself searching for gears in mid-to-low speeds, especially in traffic. It is pretty obvious that the nine forward speeds are there to offer better gear reduction for off-roading (i.e.: when crawling over mud or snow), but on the road, however, there's a slight disconnect between the ratios of the first two gears and the ones that come after that.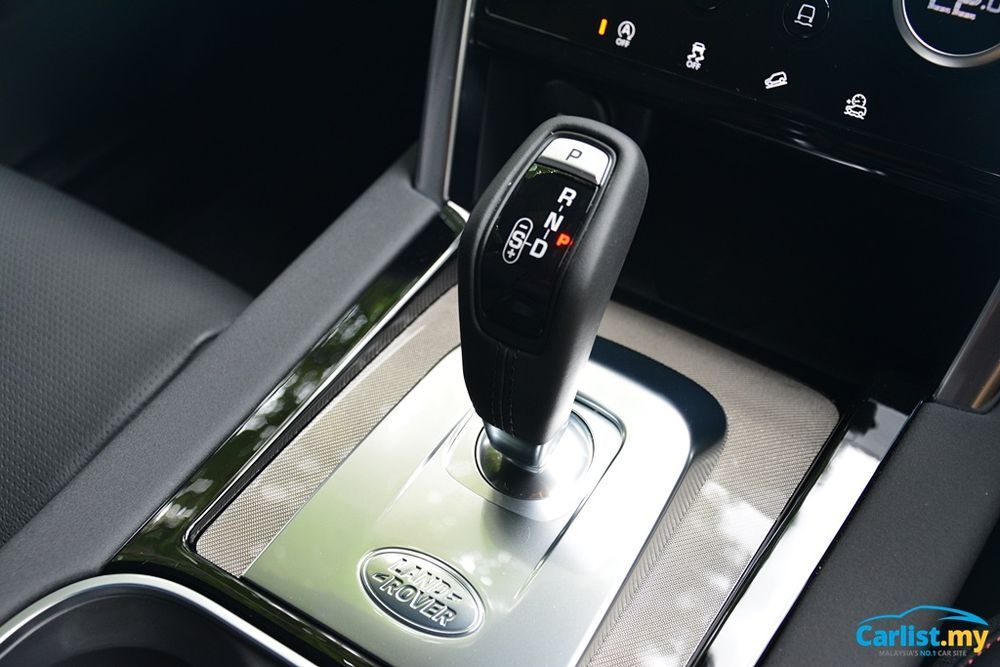 Therefore, you'd likely experience the Disco Sport holding onto its tall first and second gears for very long, before rifling through the rest of the gears as you get up to speed. It's not a deal-breaker, but it is harder to simply cruise at low speeds or climb a small hill without the gearbox wanting to rev out the first two gears as if it's in a drag race.
The 'Ingenium' 2.0L turbo engine, though not packing crazy power numbers – just 200PS and 320Nm – is very linear and quite punchy all throughout its powerband. Put your foot down, and it will accelerate with surprising gusto, again, props to the quick-shifting transmission. On an empty patch of road, it gets up to 180km/h pretty quickly, but its happiest cruising at just around 120km/h.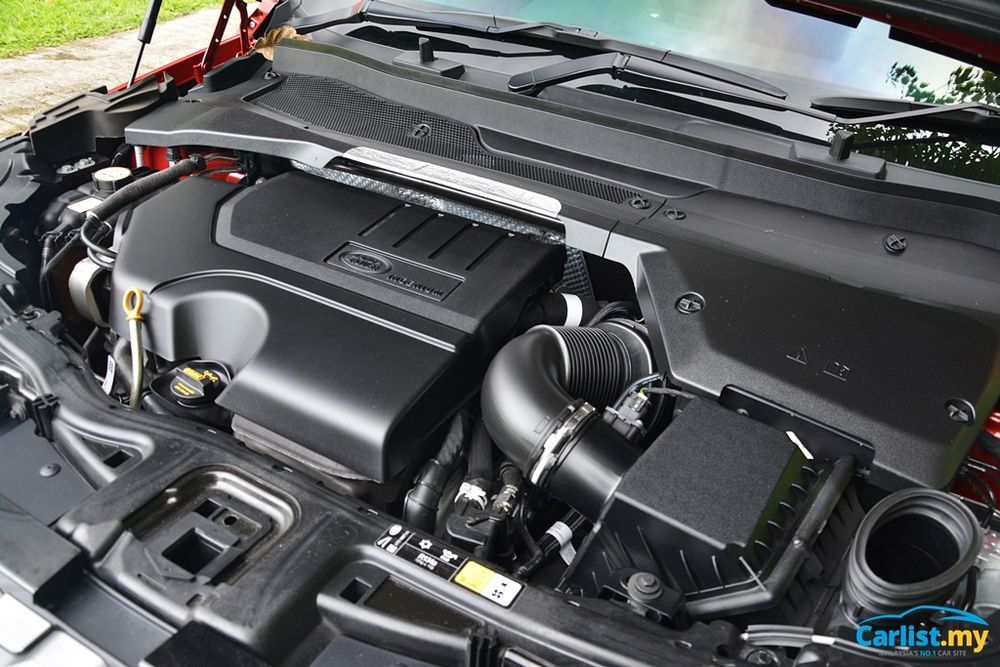 Another downside is the Disco Sport's somewhat thirsty fuel requirements. Note, however, that literally all my driving was done in traffic within the city, which returned an average 14.5 litres/100km, this would surely drop to a sub-10 litres/100km in my opinion, when on a highway, given the car's long legs. All in all, a full tank returned approximately RM415km of driving range.
Conclusion
Coming in at just over RM400k, the Disco Sport does not come cheap – and that's simply a by-product of the fact that it's a fully-imported vehicle. If one simply wants to get into a premium SUV, then the BMW X3 xDrive30i (at RM314k) and Mercedes-Benz GLC 300 AMG Line (at RM350k) retail for substantially lower price points. An RM400k price tag also means one could get into a large seven-seater Volvo XC90 T8 for much less.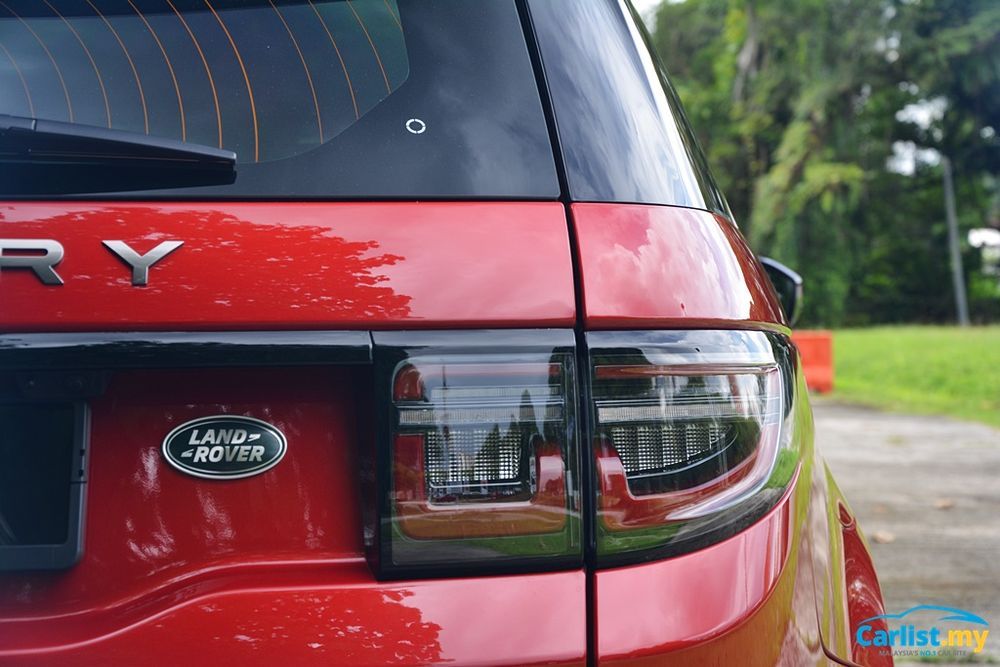 However, if you've made it this far in the article – then you'd understand that the highlights of the Disco Sport lie in its sublime off-road ability and exclusivity in that it stands out in a crowd. Moreover, if you're going to spend that much on a car – it should be a requirement.
Note though, that's in addition to the fact that it's a well designed, well built, and well-executed SUV with traditional SUV traits at its heart, albeit with thoroughly modern execution.
---
---
---
---
Comments