Review: 2020 Nissan Almera - Leaps And Bounds
Reviews The latest B-segment sedan is finally on the market, and it punches so far above its belt in so many ways. It's the Nissan Almera, and here's what we've learned.
---
I will be the first to say that Nissan's local products in the last few years haven't exactly been the most exciting - at least to someone who was a fan of the first-generation Nissan X-Trail, second-generation Nissan Sylphy, and second-generation Nissan Teana. Those were truly incredible products, solid performers in their segments, and set an example that other manufacturers struggled to follow.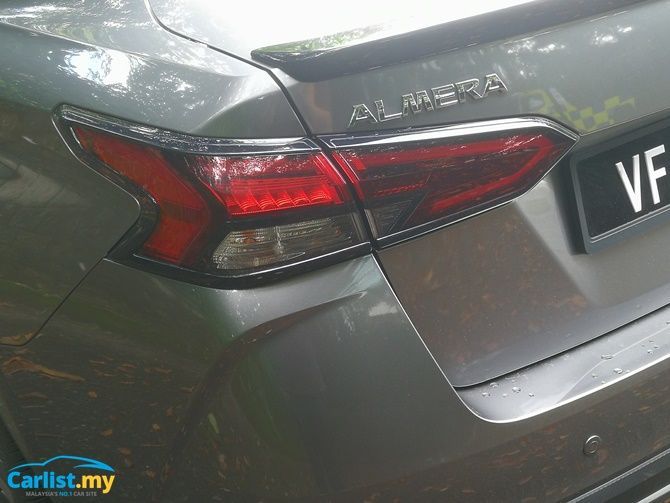 But sometimes it takes a period of reflection and introspection to figure out what's necessary to move the brand forward, and after nine years of the previous-generation Nissan Almera, we finally have its successor. This fourth-generation model was launched in the United States last year, and has finally been made available in our market - even with COVID-19 and CMCO throwing a wrench in the works of many product launch plans.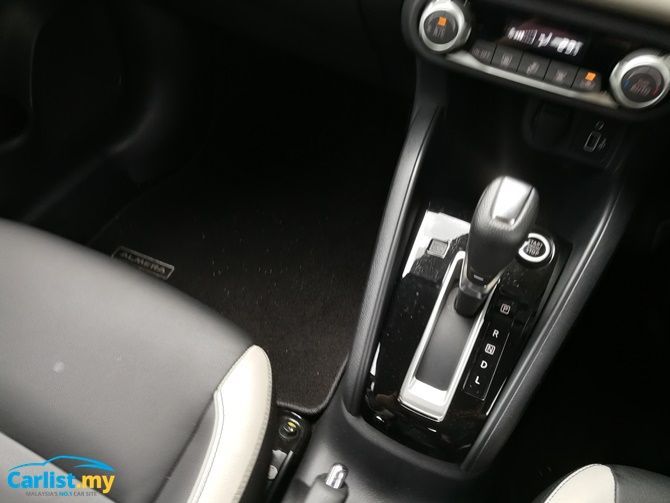 Despite its shortcomings, the Almera that Malaysians have known for nearly a decade was a product that led in a few ways. It was one of the first to offer Apple Car Play as standard, and it had impeccable interior space and room - but ultimately consumers felt that the Almera was a littla under-specced in other areas. All of these issues are addressed with this full model change, and more.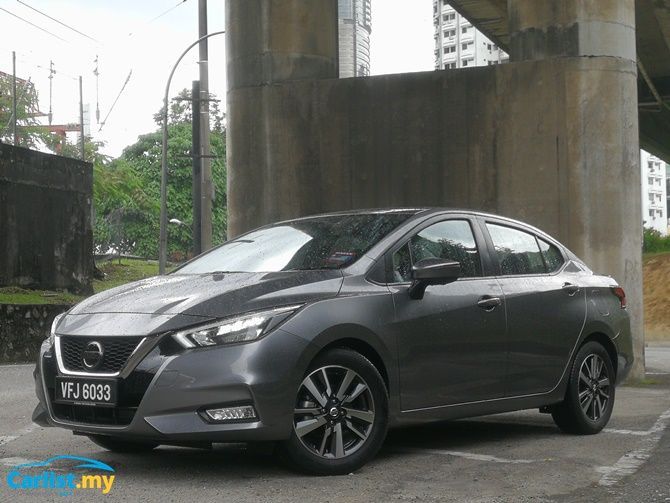 From the outside, the styling of the all-new Almera is a pretty radical departure from what we know - although it isn't something new for other markets around the world. A very prominent front grille and smooth, flowing lines results in a car that looks the part with hardly a flat surface to be found. Even the skinny tyres were addressed, as this range-topping VLT variant coming with 205/55 R16 tyres. LED headlamps, DRLs, and foglights are also specific to the VLT variant.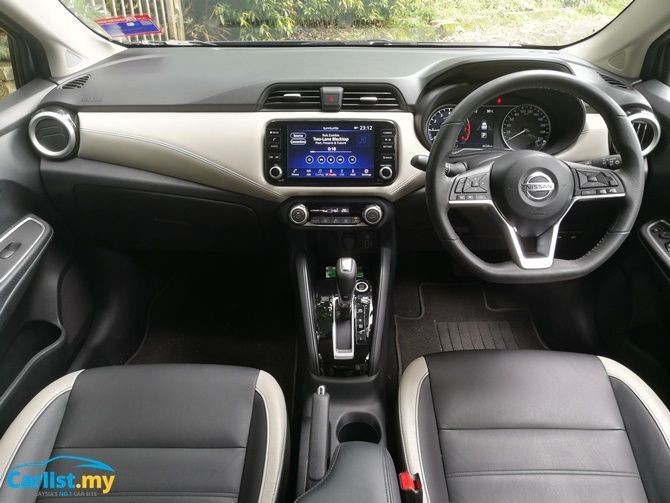 On the inside of the Almera is where you really start to see Nissan's work. Not a single cheap-feeling material in sight or to the touch, with much of the dashboard being wrapped in a soft-touch faux-leather. This kind of trim is still something we don't see commonly in this market segment or even those higher up, so it is an amazing stylistic choice in our eyes.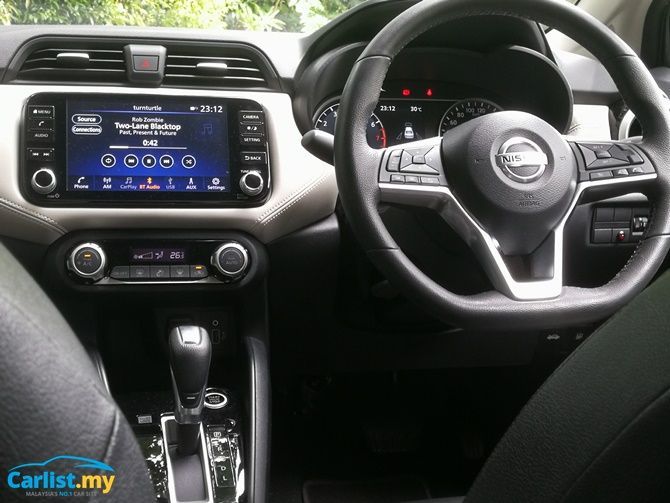 The instrument cluster is made up of a screen and a traditional analog speedometer, where the screen can be swapped to various other displays and modes if need be or left as a tachometer and safety system monitor. What's more important is the massive eight-inch touch screen display mounted in the centre of the dashboard, being a far cry from entertainment systems in Nissan models of the past. As expected, Apple Car Play connectivity comes as standard.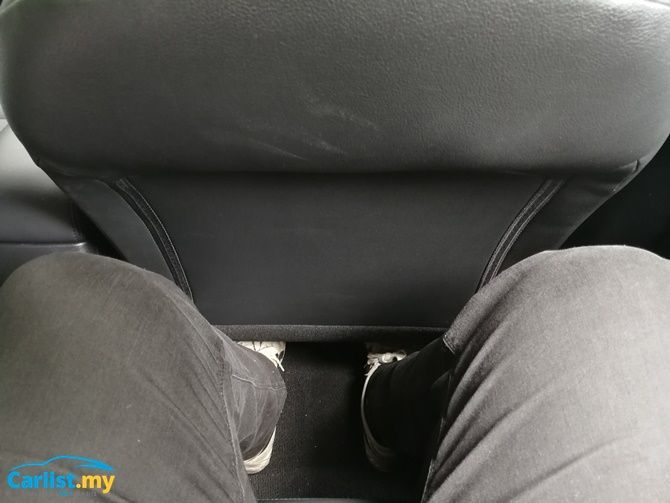 Another core strength retained in the Almera, like most Nissan models, is the larger-than-expected interior space. Legroom and headroom in the Almera is fantastic, even allowing a 180-cm tall person (yours truly) to sit behind someone else who is equally tall. This is a rarity, and while the Almera doesn't quite have the packaging and storage space of certain other models, it adequately seats four adults without a hint of cramping.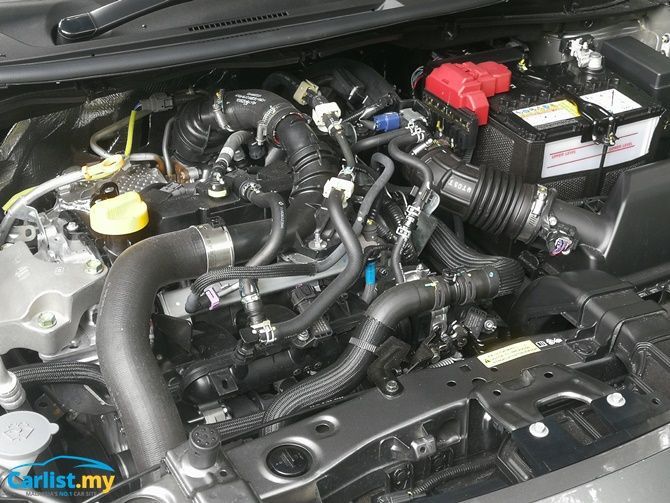 We've left the powertrain and driving dynamics for the last, because they are a bit of a tricky point. This generation of Almera is available locally with a sole turbocharged 1.0-litre, three-cylinder petrol engine paired with a CVT-type automatic transmission. It is currently the only turbocharged model available in class, and despite the tiny displacement, it provides just the right amount of shove to get around town. Outputs stand at 100 PS and 152 Nm of torque. There is no manual override for the CVT, but most customers aren't interested in such features either.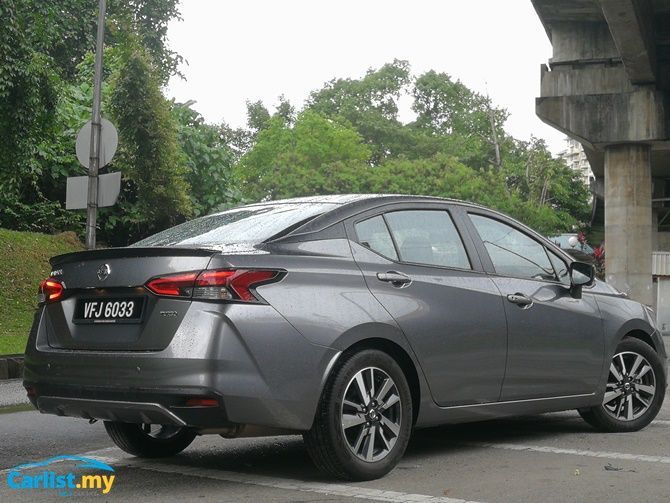 Ride and handling aren't outright impeccable, but they are far from bad. The ride isn't the smoothest or the most supple, but neither is it crashy or uncomfortable. The steering is a little numb, and the back end can feel a little skittish at times - a Mazda 2 it is not - but it happily takes to the bends with a bit of effort and thought. The Almera has never been known as a trunk-road king, but it wouldn't be unhappy if you took it there.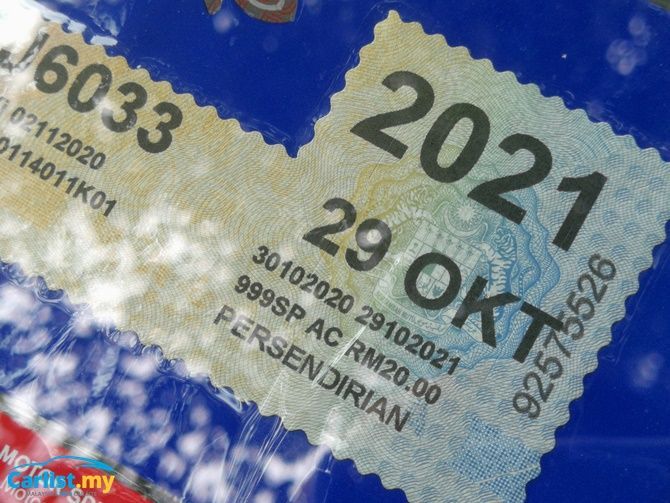 Granted, a lot of what we have mentioned is available only in the top-spec model, but priced at RM 91,310 until year end (RM 95,888 with sales tax), it's a downright impressive proposition. It even has functions like cruise control, the around-view monitor for parking, blind-spot warning, and rear cross-traffic alert. This is on top of the safety features common through the Almera range, such as forward collision warning and Nissan's form of autonomous emergency braking.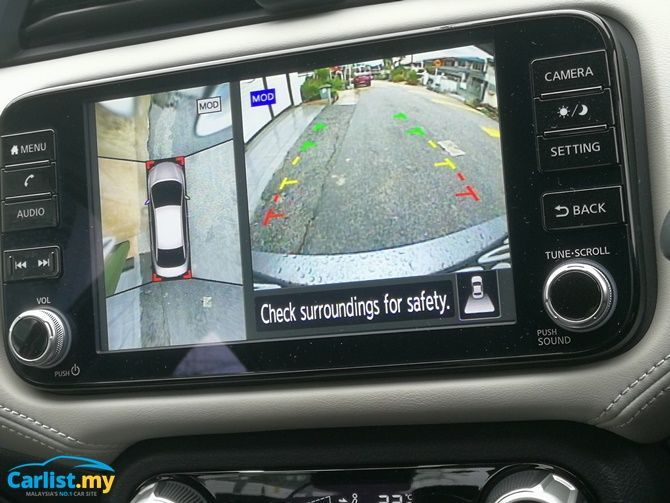 At the very least, visit your nearest Nissan dealer to try out the Almera for yourself - it is worth the hassle of scanning and checking in and sanitizing your hands every ten minutes or so. Like so many cars we've seen on the market, the Almera stands out in a variety of ways but to really understand it one must experience the car first hand. We'd probably prefer ours in that wild shade of Radiant Orange or Monarch Red though.
---
---
---
---
Comments