Review: G32 BMW 6 Series Gran Turismo – With An Added Tinge Of Practicality
Reviews If there's one thing that BMW seems to do better than other car companies, it's filling up niches in the market. The Bavarian company has been actively filling up any niches it can locate, offering models that we never knew could have existed.
Since 2008, BMW has shifted more than 1.13 million of such niche market models, including the 3 and 5 Series Gran Turismo, 4 Series Gran Coupe, 6 Series Gran Coupe, X4, and X6.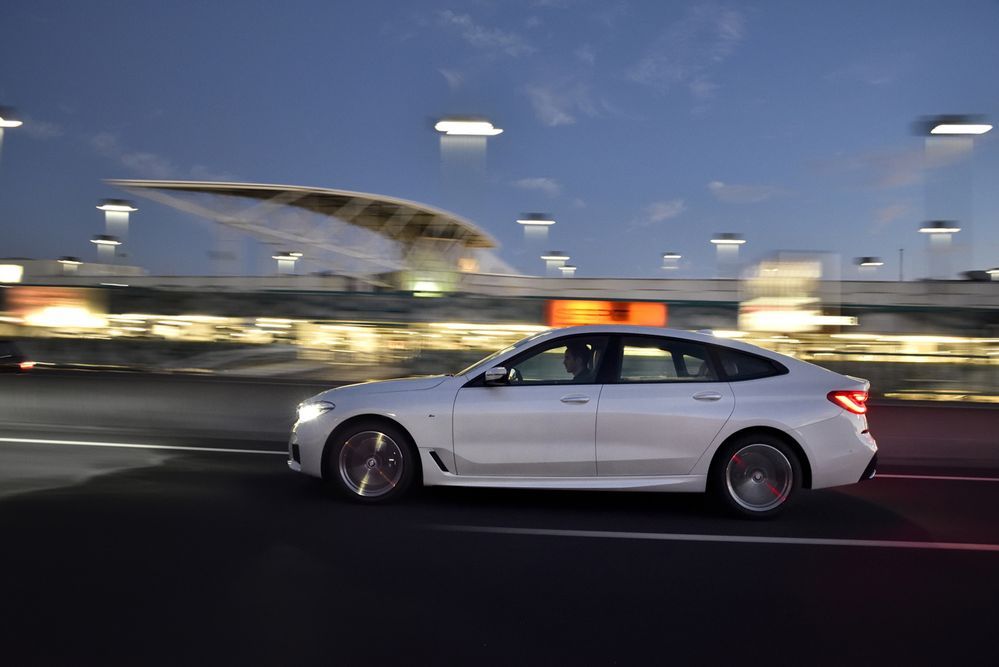 With the introduction of the new BMW 6 Series GT, BMW now has no less than 8 niche-filling models, including the aforementioned models. Designed as a replacement for the F10-based 5 Series GT, the new 6 Series GT drops its reference to the 5 Series (even though it's still based on one).
The new 6 Series GT is also slightly longer than the 5 Series GT it replaces, though this all-new model's height is lower but width remains unchanged from the 5 Series GT.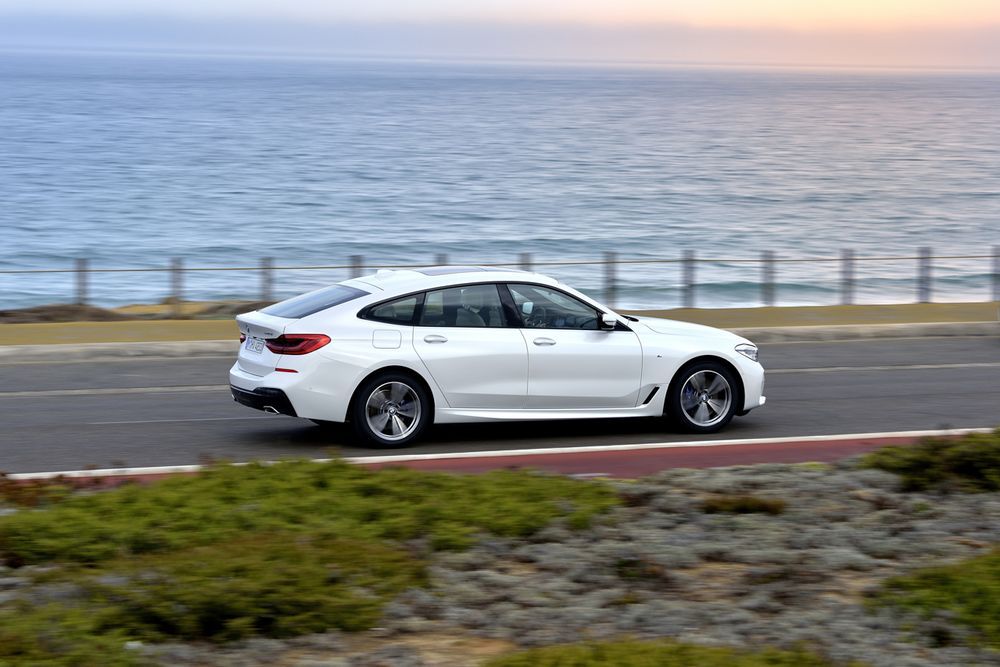 The highlight feature is perhaps the sloping roofline, and additional boot space it offers over the G30 5 Series sedan. Additionally, the 6 Series GT also offers superior rear legroom. The boot lid however, no longer has a split opening function.
Specifications - BMW 640i GT xDrive
Engine: 3.0-litre Inline-six, Turbocharged
Power: 340 hp @ 5,500 – 6,500 rpm
Torque: 450 Nm @ 1,380 – 5,200 rpm
Transmission: Eight-speed torque converter automatic, All-Wheel Drive
Price: Variant not available in Malaysia (630i GT sells from RM 450,000).
Overview
Designed as a model that offers better practicality over its sedan sibling without compromising the driving experience, the new BMW 6 Series GT certainly has a lot to live up to. At least when it comes to exterior design, we reckon that the new model is easier on the eyes compared to the previous 5 Series GT, especially when viewed from the side.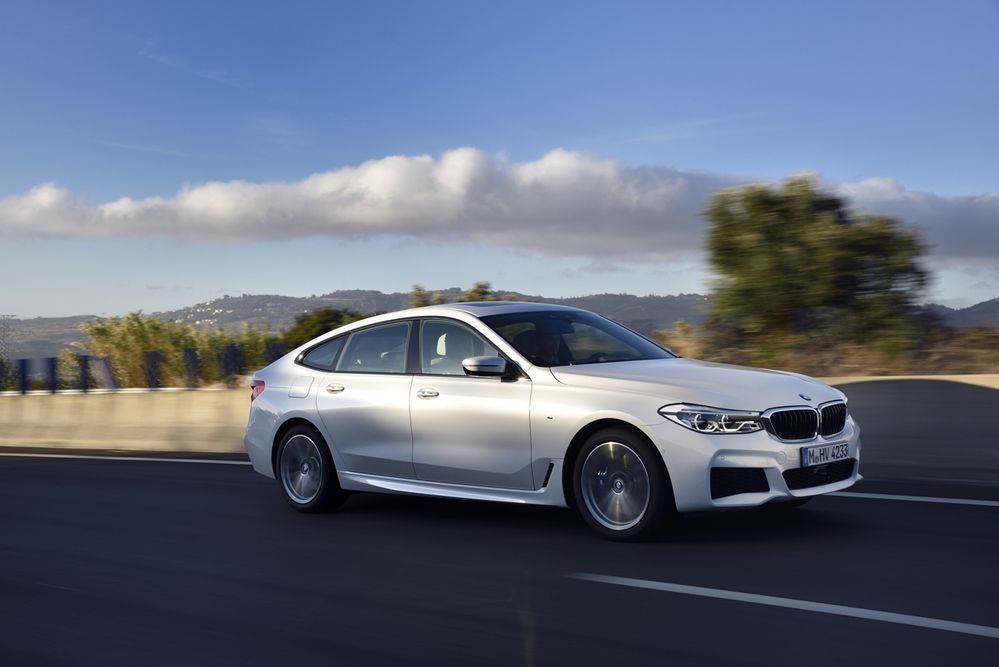 After all, the new 6 Series GT, like most post-2016 new models, is underpinned by the company's new CLAR platform.
For the purpose of this international media drive, BMW brought out the 640i GT, powered by a 3.0-litre turbocharged straight-six that does a healthy 340 hp and 450 Nm, hooked up to a smooth shifting 8-speed Steptronic automatic transmission. Being an xDrive variant, power is sent to all four wheels. This combination allows for a century sprint of just 5.3 seconds. Non-xDrive models complete the same century sprint in 5.4 seconds.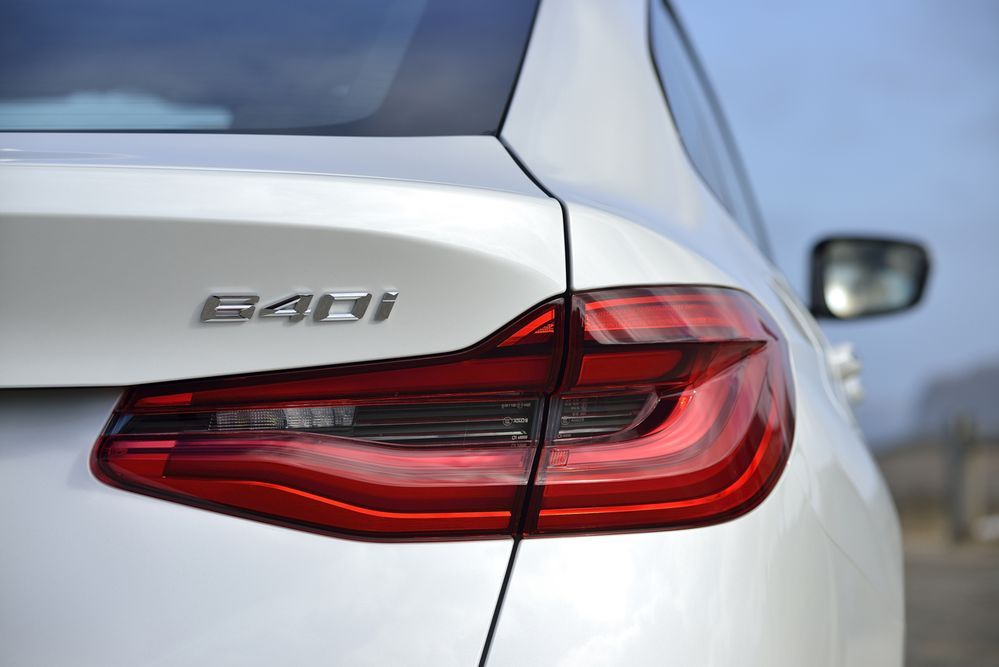 This particular variant however, is not available in Malaysia. Instead, we get the 2.0-litre turbocharged four-cylinder rear-wheel drive 630i GT.
Exterior
Outside, much of the BMW 6 Series GT is derived from its sedan sibling, including the pair of adaptive LED headlights that flank the signature BMW kidney grille, with large and deep air intakes found at the bottom of the M Sport-flavoured bumper. Luxury Line variants of the 6 Series GT feature a less aggressive front end with a single-piece lower air intake and two front foglights.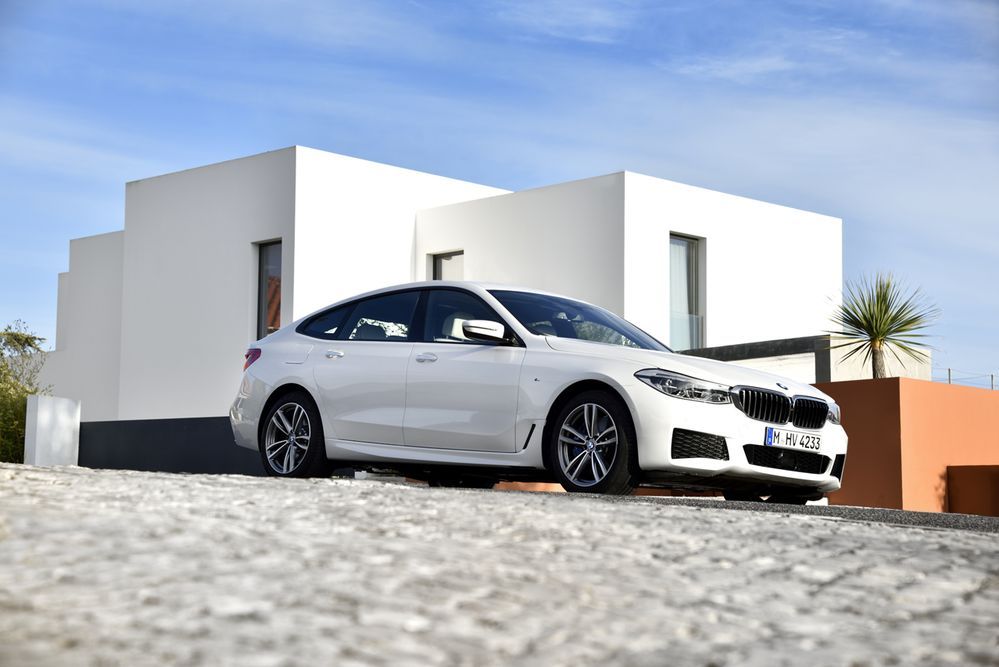 As mentioned earlier, the sloping roof line that tapers off gracefully is perhaps this model's key feature. The sloping roof allows rear seat passengers to enjoy more head room. It features frameless windows all round.
Towards the rear end, the new 6 Series GT drops the practical dual split-folding tailgate found on the previous 5 Series GT. Instead the all-new model now uses a simpler one-piece tailgate. Dual hexagonal muffler tips are found on each end of the bumper. Luxury Line variants of the 6 Series GT feature a simpler-looking dual round muffler tips on each end. BMW's customary L-shaped LED tail lights, which are standard across the range, help complete the rear end.
Interior
As you step inside, familiarity comes into play. Not necessarily a bad thing, as we are rather fond of modern day BMW ergonomics.
Curiously however, we noticed the absence of the signature L-shaped inside door handle that was found on virtually every other BMW model, as the 6 Series GT features a simpler-looking, flat door handle.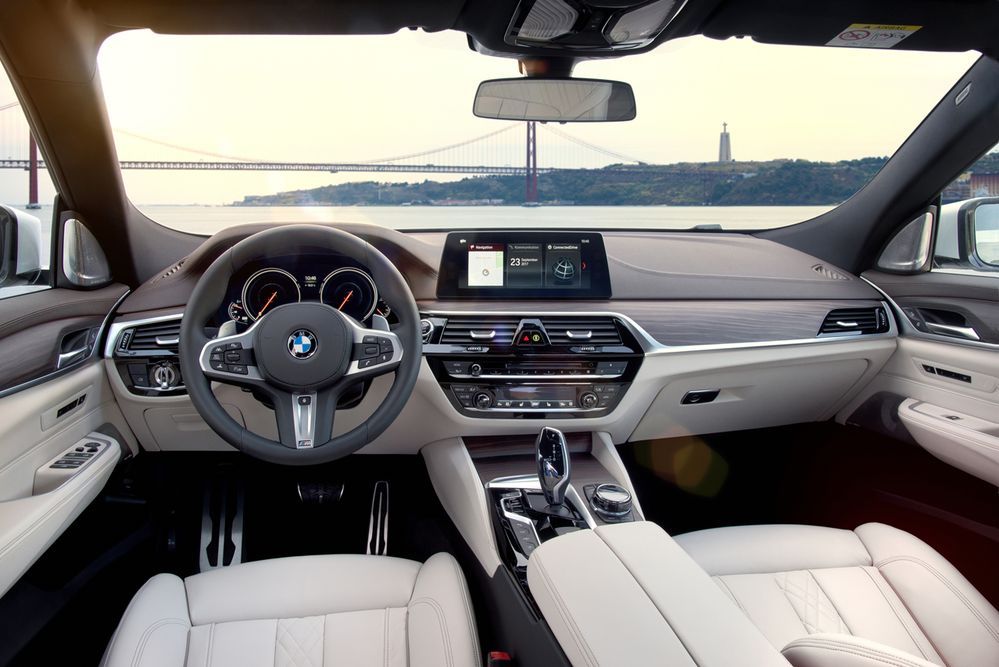 Typical of modern BMW models, the company has gone to great lengths to ensure that the material choice and build quality is top notch here, and it shows. Touch points of the 6 Series GT feature soft touch materials in the right places, while build quality is solid throughout the cabin.
The massive 3,070 mm wheelbase, a healthy 95 mm longer than its sedan sibling, allowing for a rather generous rear legroom.
Boot space is also just as generous, coming in at 610 litres. Thanks to the 40:20:40 split folding rear seats, boot space can be further expanded to 1,800 litres.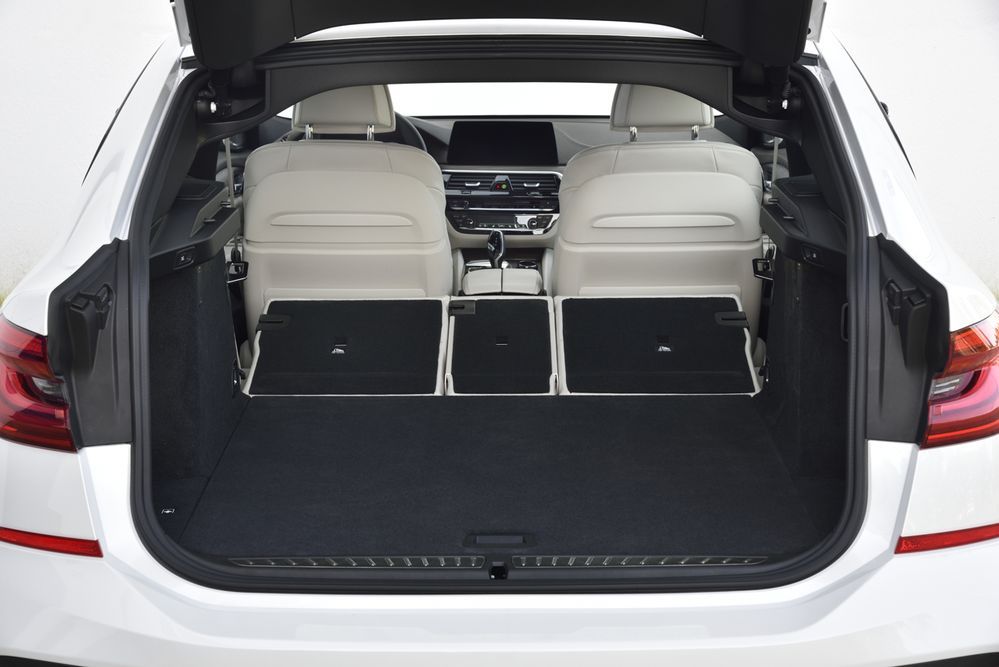 Our test cars in Lisbon were fitted with the large 10.25-inch BMW iDrive infotainment system with voice and gesture controls, allowing for a pain-free experience. Apple CarPlay connectivity is also available on the new iDrive system, further expanding its usefulness.
Another optional extra that is fitted to the test cars is the BMW Head-Up Display, now with a 70% larger projection surface, which can also display navigation data.
Driving Experience
Underpinning the BMW 6 Series GT is the company's Cluster Architecture (CLAR), which allows the new 6 Series GT to boast rather excellent road manners.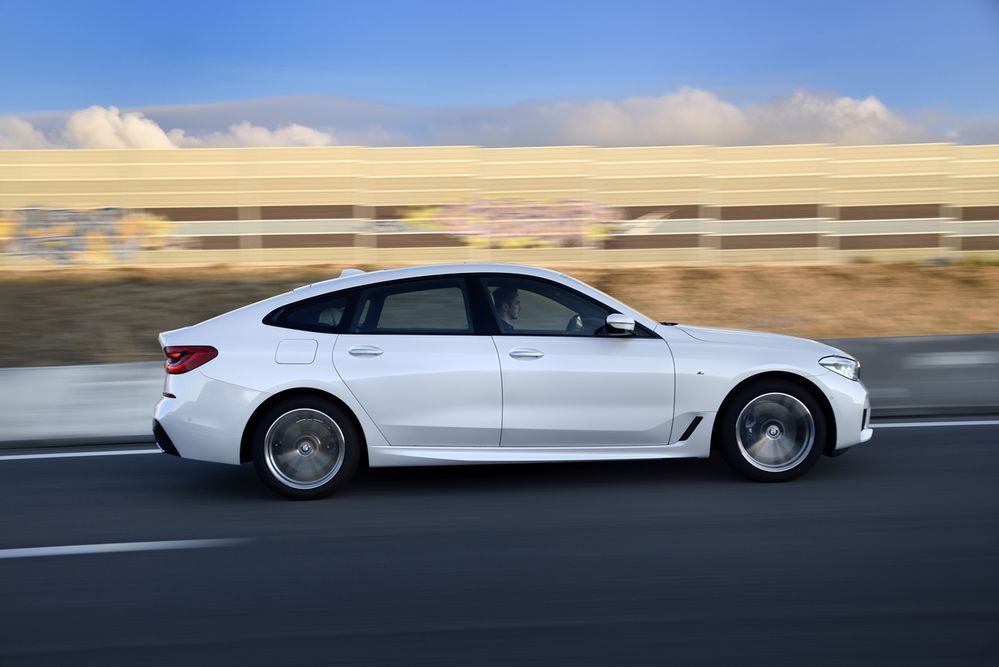 The turbocharged straight-six B58B30 is quite a gem, as this powerplant revs willingly to its redline, emitting a lovely engine note that belies its grand tourer nature. When paired with the 8-speed Steptronic transmission, shifts are quick and smooth,
Even ride comfort and handling are impressive, as the 640i soaked up road irregularities with ease, further adding credit to its GT nameplate. We reckon that the 6 GT is an excellent candidate for long distance cruising.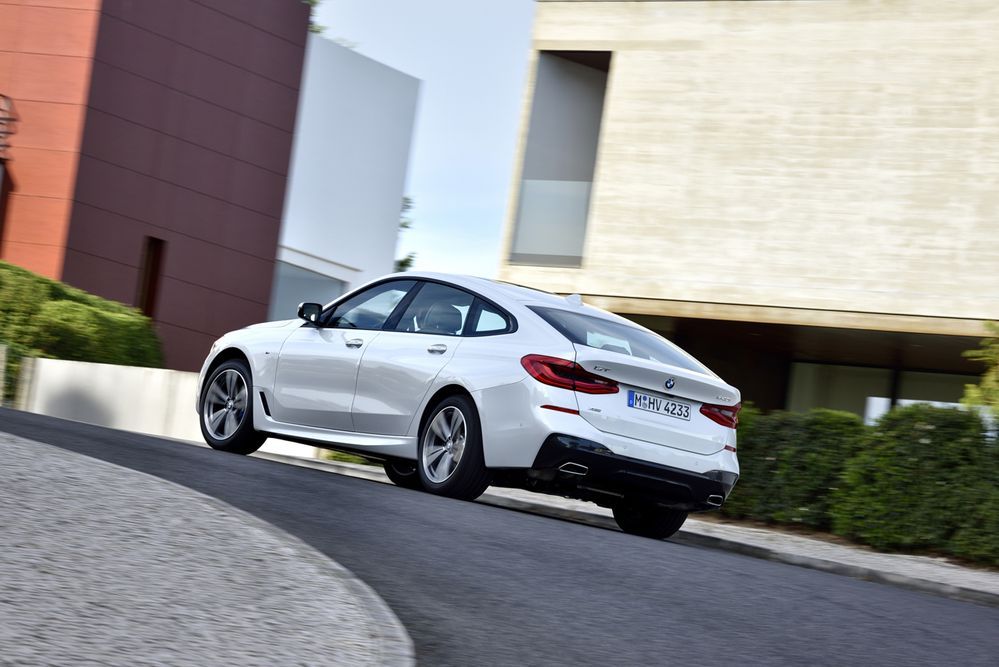 Steering on the BMW 640i GT is in line with that you would expect of a grand tourer, weights just nice without feeling nervous at highway speeds. When it comes to steering response and road feedback, don't expect the 640i GT to tingle your senses as a 3 Series would.
We also enjoyed the refined ride of the 640i GT. Those travelling in the back seat can sit back and relax thanks to the comfortable and quiet ride.
Conclusion
As a long distance tourer, there's very little to fault the 6 Series GT as this model offers excellent comfort, generous rear legroom, and immense practicality over the 5 Series.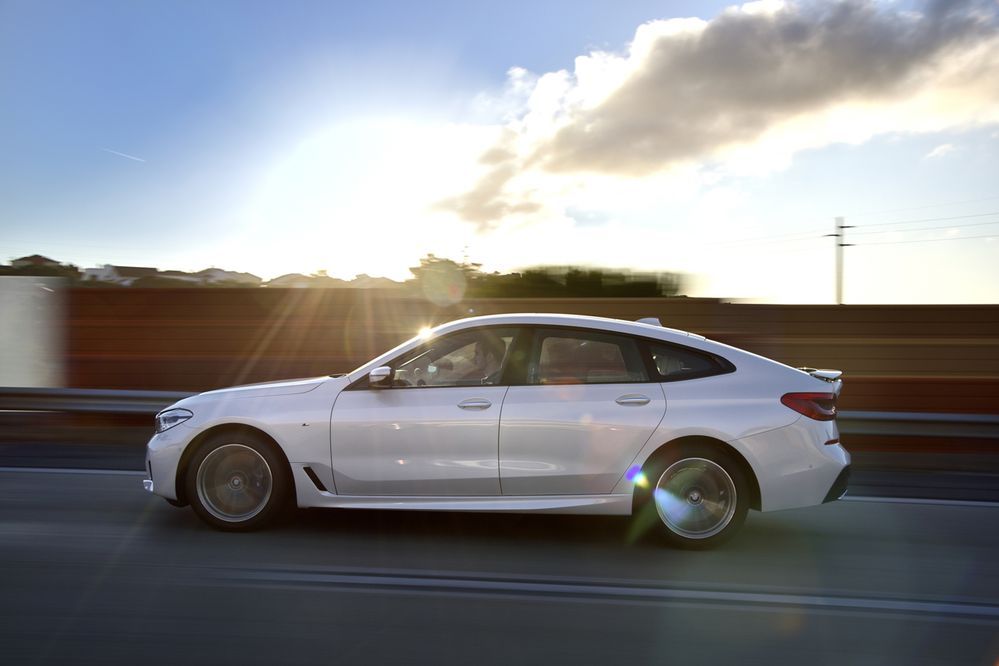 Even when compared to the locally-assembled BMW 740Le, the 6 Series GT offers superior boot space and a larger fuel tank, as the 740Le's tank size had to be shrunk down because of the hybrid batteries taking up boot space. As a result, the BMW 740Le's highway cruising range is rather limited, something we expect the 6 Series GT to do better.
While the review was focused on the more powerful 640i GT, our locally-assembled models feature the less powerful (and less aural-pleasing) turbocharged inline-4 found in the 630i variant. Granted, our local tax structure does not favour larger capacity engines, as the 3.0-litre unit found in the 640i GT would rake in an annual road tax of roughly RM 2,200.
Stay tuned for a more detailed assessment of the 630i GT once we've driven it on local roads.
---
---
---
Comments