Review: Hyundai Elantra Sport – Finally An Ulu Yam-Worthy Elantra
Reviews When someone shops for a new vehicle, chances are they'll be in the market for an SUV, instead of shopping for a three-box sedan as they would a couple of years ago. There is no denying the fact that SUVs are all the rage these days. They offer better outward visibility and road presence as opposed to a regular three-box sedan or hatchback.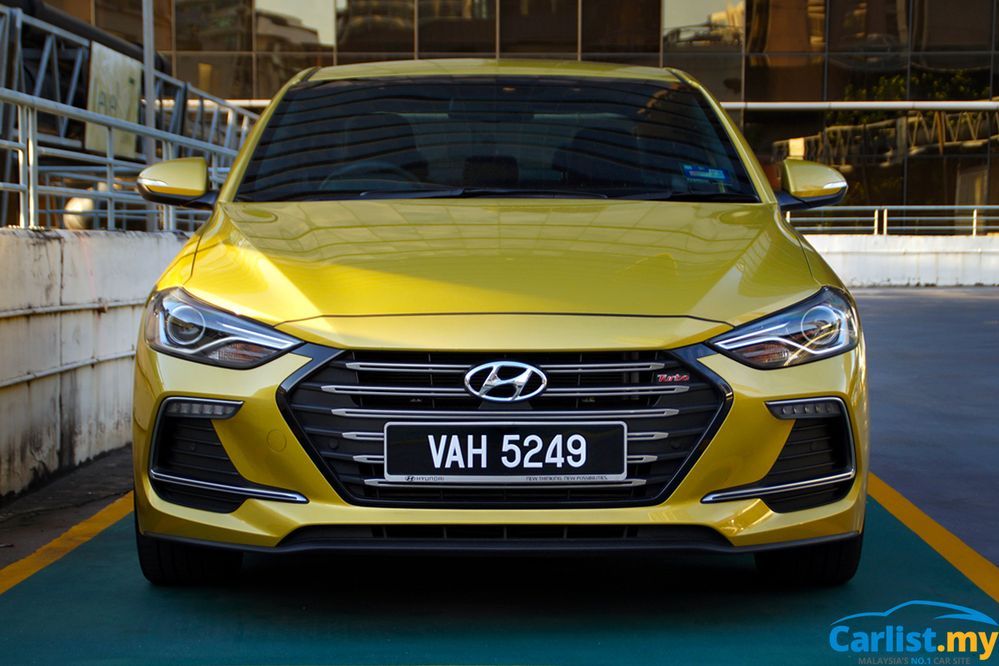 While SUVs have some a long way in terms of driving dynamics, and some better than others, one would be hard-pressed to find an SUV that handles better that a sedan.
Naturally, when folks shop for C-segment sedans, the Toyota Corolla Altis and Honda Civic are both popular models. Alternatively, they can also opt for the rather excellent Mazda 3.
But from the land of soju comes a rival in the form of the Hyundai Elantra Sport.
This new entry from Hyundai is no stranger to us, as we've sampled it during the Elantra media drive a couple of months ago.
To recap, the Hyundai Elantra Sport features a 1.6-litre T-GDI four pot petrol engine that is good for 203 PS and 264 Nm, mated to Hyundai's own 7-speed DCT that routes power to the front wheels.
Specifications:
Engine: 1.6-litre T-GDI turbocharged, 16 valves, transverse
Transmission: 7-speed dual-clutch automatic, front-wheel drive
Power: 203 PS @ 6,000 rpm
Torque: 264 Nm from 1,500 rpm to 4,500 rpm
Safety: 6 airbags, ABS with EBD, ESC, Hill-Start Assist Control (HAC), ISOFIX tether points
Price: RM131,488 (on the road without insurance)
Origin: Locally assembled in Kulim, Kedah
Overview
The Hyundai Elantra Sport you see here goes head-to-head against the Honda Civic Turbo. There are other turbocharged C-segment sedans too, including the Volkswagen Jetta (RM 129,578 for the Highline), Honda Civic Turbo (RM 131,880) and Ford Focus sedan (RM 139,888 for the highest spec Titanium+).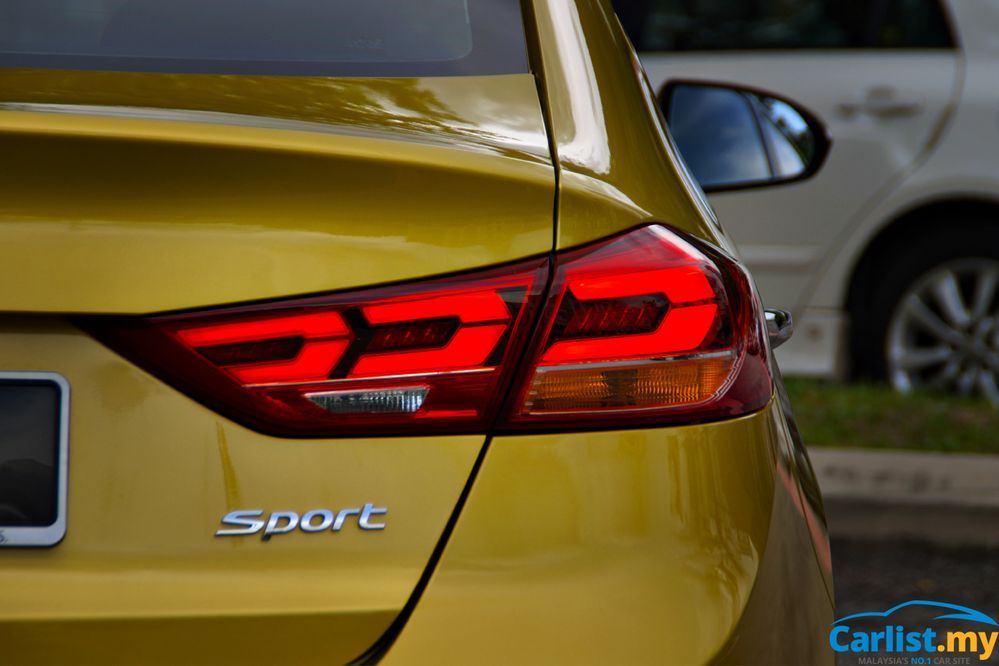 Hyundai Sime Darby Motors also offers a cheaper Elantra GLS, powered by a naturally-aspirated 2.0-litre MPI engine mated to a 6-speed conventional automatic gearbox to counter the Civic 1.8.
While both Elantra models feature a similar exterior and interior design, the similarities end there.
Exterior
If you seek a sedate looking sedan that just blends into traffic, then the Hyundai Elantra is not the car for you.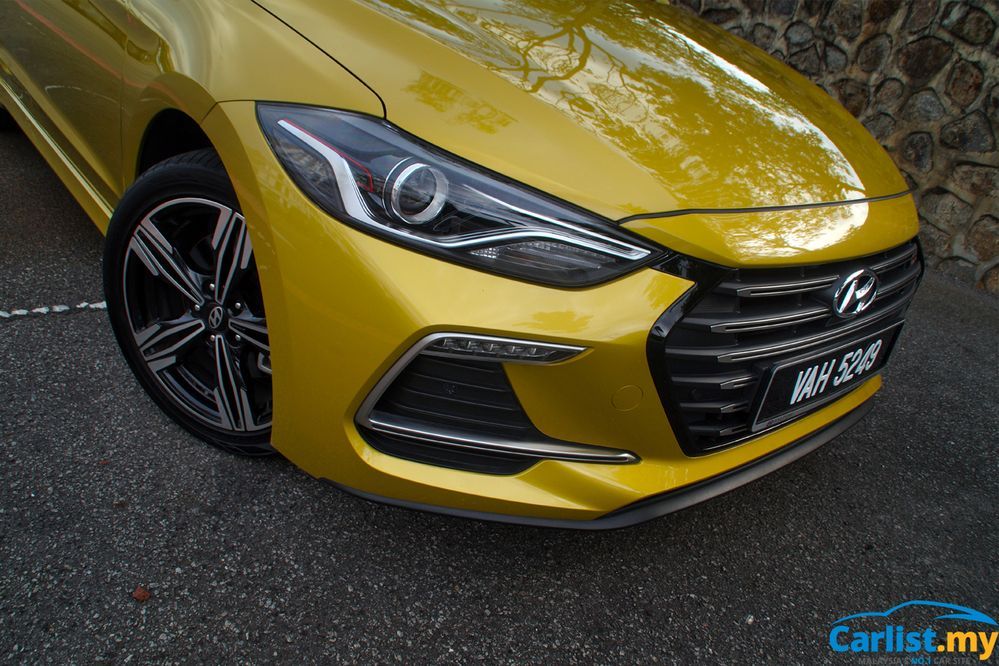 Everything about the Elantra's exterior shouts for attention, including the bright Blazing Yellow you see. Other attention-grabbing bits include the aggressive front and rear ends.
One cool design feature of the Elantra Sport is the intergrated air curtains at each side of the front fog lights, designed to guide air into and around the front wheel well to improve stability.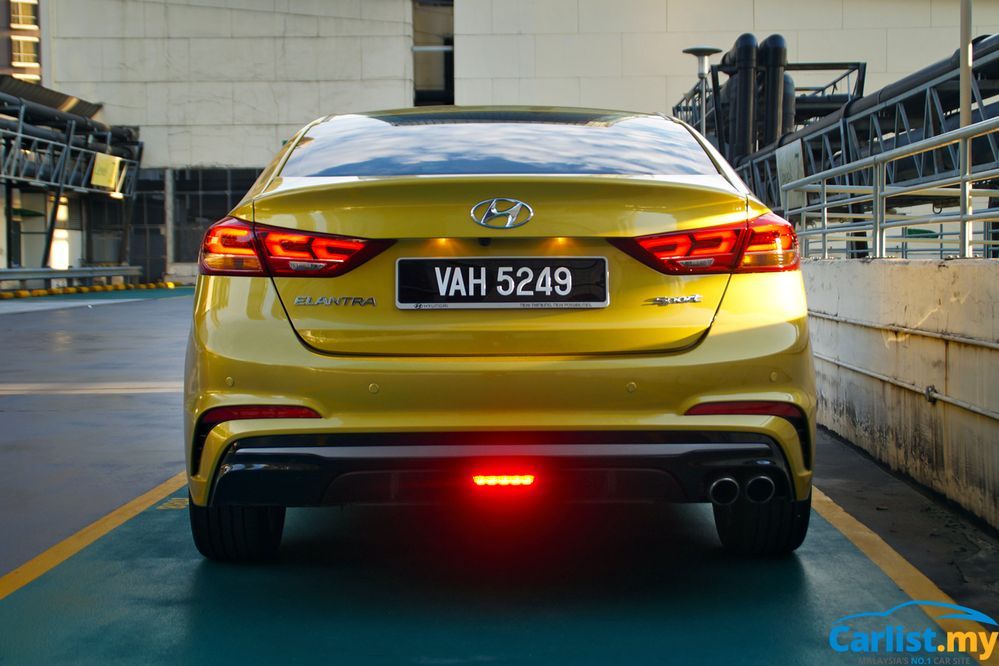 Elsewhere, the rear end features LED tail lights and a large rear diffuser with integrated rear fog light. A simple twin tip muffler is located on the bottom right of the bumper. The regular Elantra GLS's muffler is hidden.
Interior
Step inside and the first thing you'll notice are the bright red leather seats and door inserts. As sporty as HSDM wants the Elantra Sport to be, we reckon that black leather seats would suit the car better. Luckily, black leather seats are a RM1,500 cost option (before 6% GST).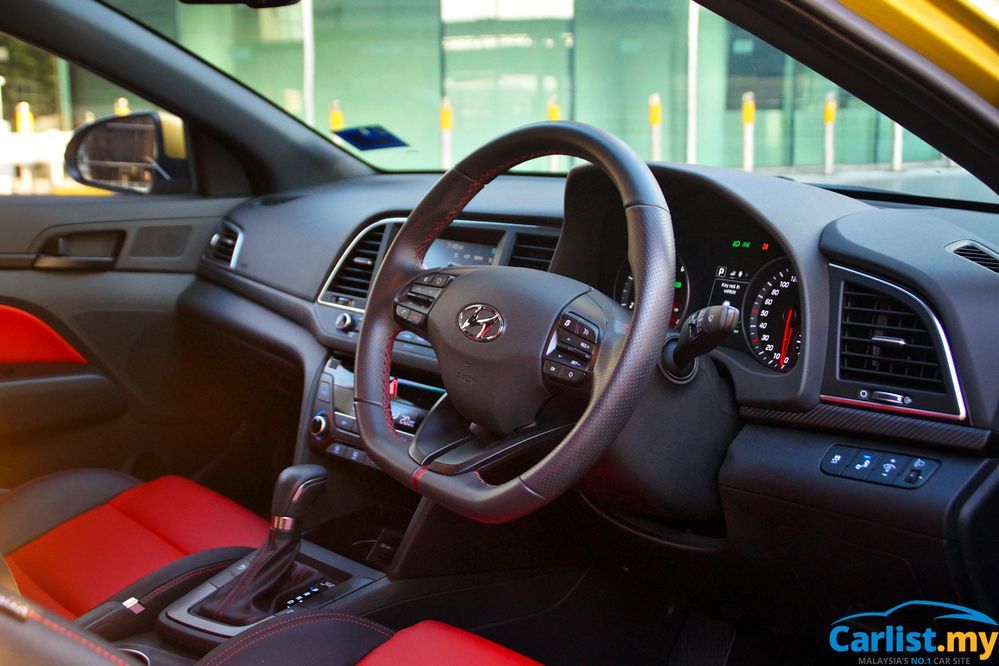 On par with other modern vehicles, the Hyundai Elantra Sport is also equipped with a 7-inch touchscreen infotainment system that integrates both Android Auto and Apple CarPlay. We're pleased to report that during our time with the Elantra Sport, Android Auto did not crash or hang, unlike our earlier experience during the media drive.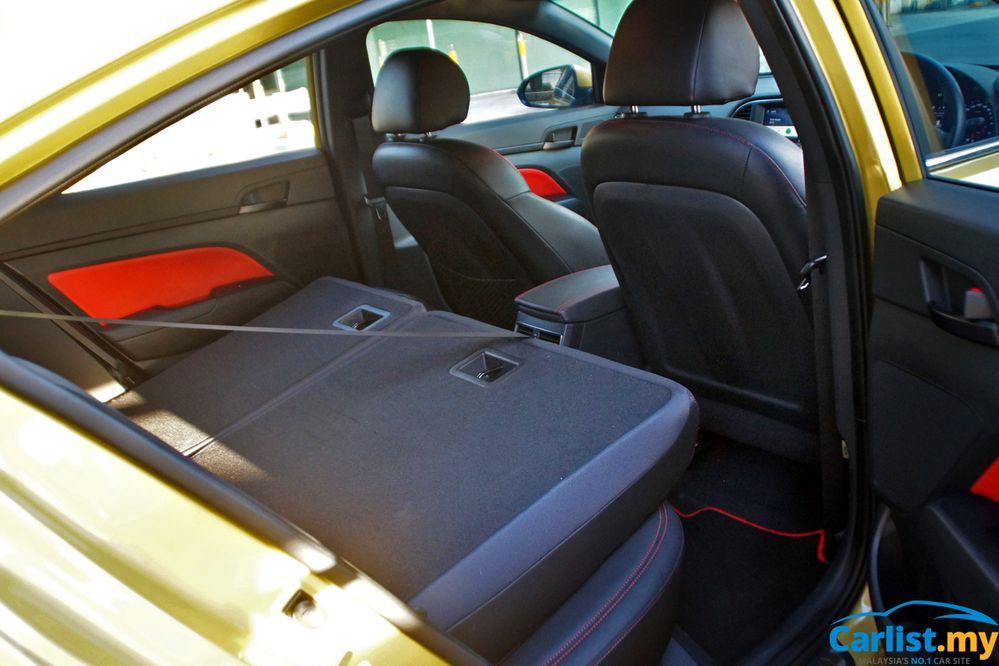 The Hyundai Elantra Sport also features rear folding seats, a much-welcomed feature for those who frequently carry long items in the cars. Some rivals like the Honda Civic have dropped this feature altogether in the interest of body rigidity, but results in the compromise of practicality.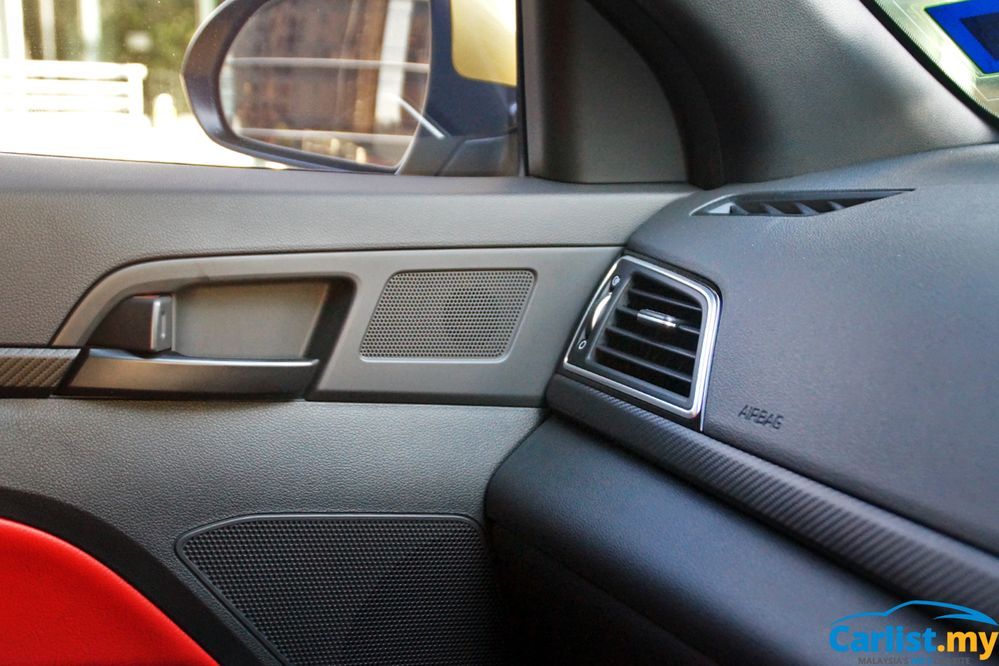 While the interior of the Elantra Sport is mostly positive, we have to point out that some touch points of the sedan are finished in lower grade plastic, reducing the cabin's excellent appeal. Despite that, overall build quality is good, as there were no rattling noises while driving, even with the Elantra's mileage surpassing the 10,000 km mark, most of it in the hands of people who don't own it.
Driving Experience
As mentioned earlier, the Hyundai Elantra Sport is equipped with a 203 PS T-GDI engine paired to a 7-speed dual-clutch automatic.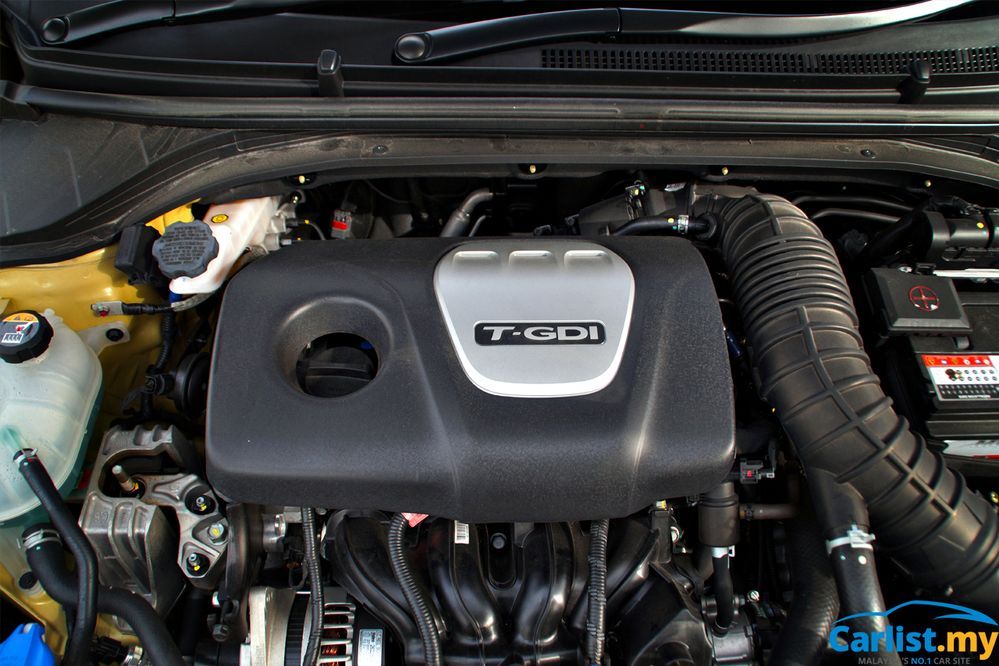 This powertrain combination allows the Elantra Sport to be one of the most powerful C-segment sedans in our market, beating the Honda Civic Turbo, 173 PS vs 203 PS, in terms of raw performance figures. Hyundai says that the Elantra Sport does the century sprint in just 7.7 seconds.
In gear acceleration is decent enough from the T-GDI block. Despite having a supposedly fast shifting DCT, in the real world it is not remarkably quicker than a well-tuned torque converter six-speed automatic. Even in Sport mode, the annoying delay to downshift is still evident, although throttle response has been sharpened. Despite all these, the DCT still offers a better experience than the Civic Turbo's CVT.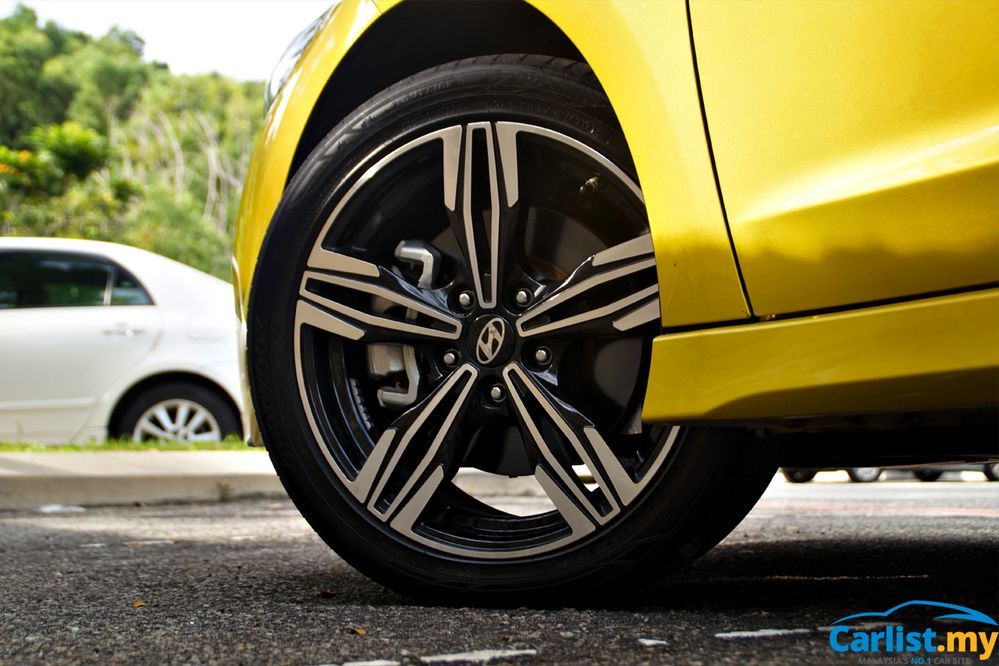 As for ride comfort, our Malaysia-assembled units shares the same suspension tuning as the Australian market models, which is tuned to be on the firmer side. Still, it is pliant enough to be not crashy or uncomfortable through rougher roads. Steering weight is just about right without feeling over-assisted.
Body control of the Elantra Sport is also good. The Elantra Sport also remains surefooted and planted even when pushed into much more challenging roads. Of course the Mazda 3 is still king-of-the-hill when it comes to driver engagement, but the Korean counterpart isn't too far behind..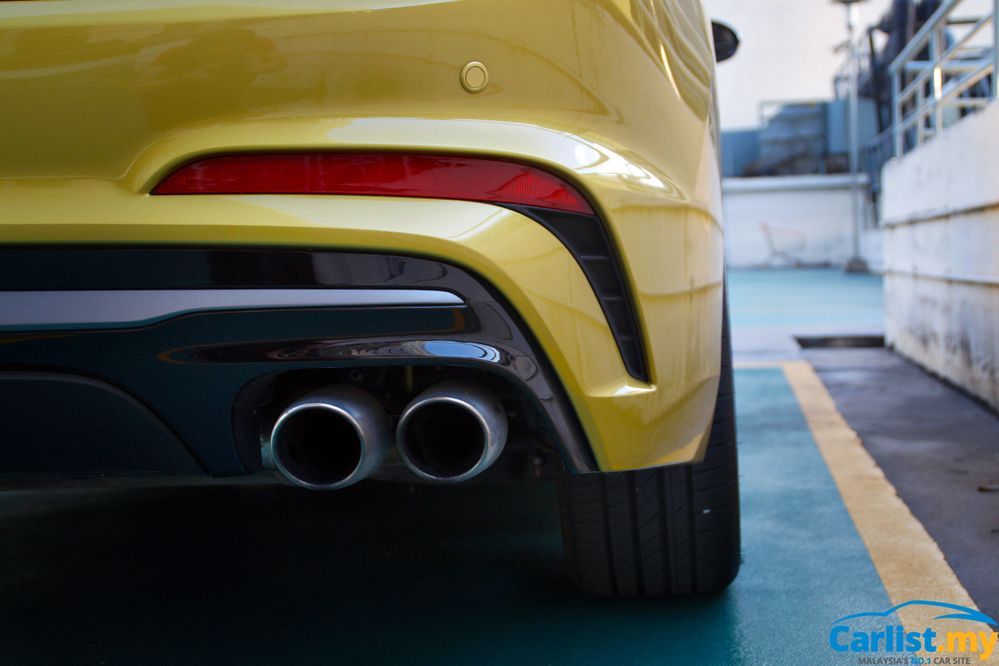 Another thing we noticed with the Elantra Sport was the sportier sounding exhaust note, though it was only audible from the outside. The cabin is relatively well insulated from outside noises, but we did notice some tire noise on less-than-ideal road conditions.
Conclusion
The Hyundai Elantra Sport faces stiff competition, but we reckon that the Elantra Sport does have its merits.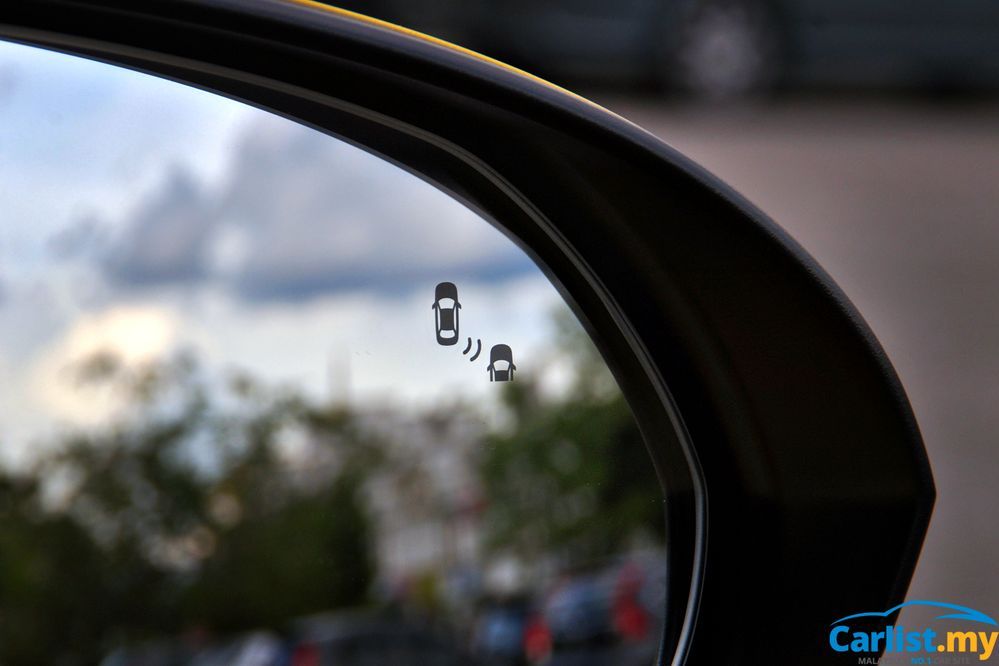 Compared to the Honda Civic, the Elantra Sport offers 60:40 split folding rear seats, Blind Spot Monitoring and a DCT that offers a more engaging driving experience. Granted, the Civic does offer a full colour LCD in place of a traditional meter cluster, walk away lock, remote engine start and better interior practicality. With that said, we'd still pick the Elantra Sport's DCT over the Civic's CVT anytime, any day.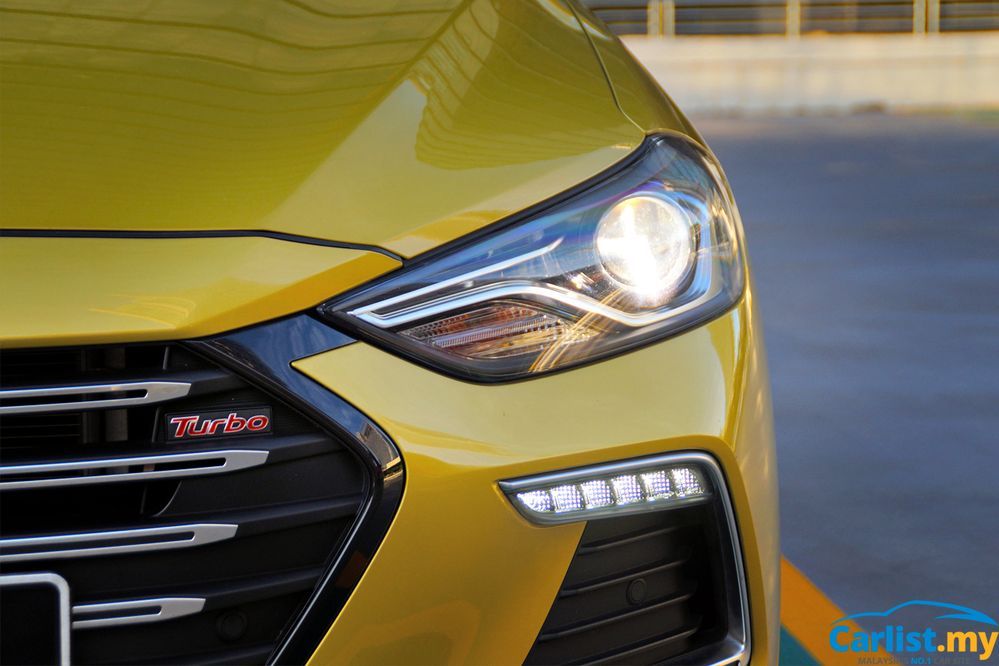 A more driver-focused alternative in the segment is the Mazda 3. Unlike the Civic and Elantra, the Mazda 3 features a 2.0-litre naturally-aspirated SkyActiv-G mated to a 6-speed automatic. On paper the Mazda 3 has a performance deficit when compared to the other two rivals, but behind the wheel, the Mazda 3 really shines. From our experience, the most engaging driver car in this segment goes to the Mazda as it encompasses a great steering rack, a rev-happy engine coupled with a chassis set up that is sublime. Shame about that infotainment though, as it lacks Android Auto and Apple CarPlay compatibility.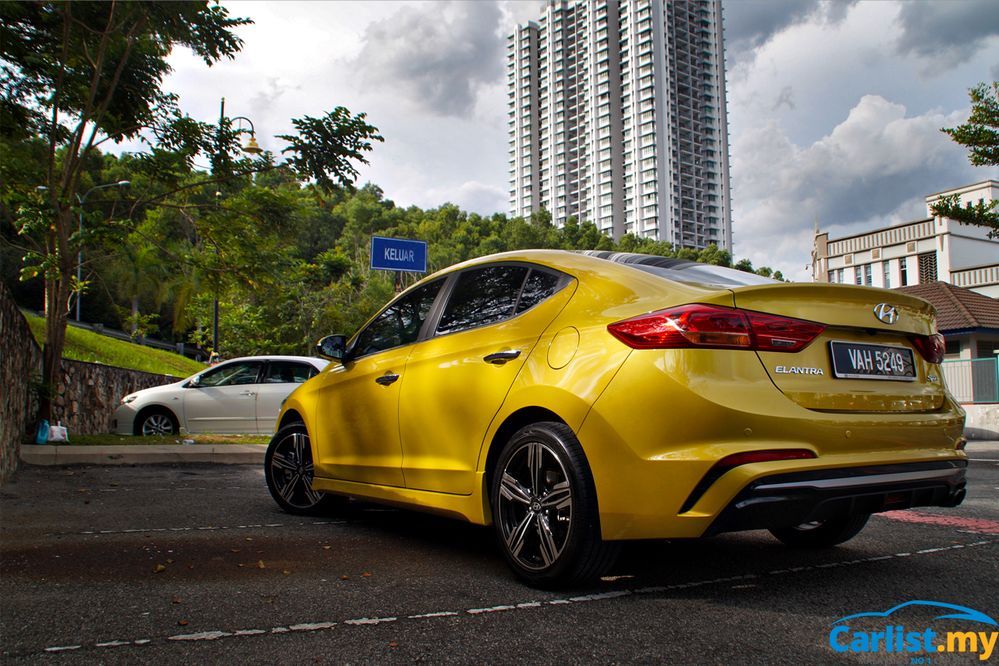 As a whole, the Hyundai Elantra Sport ticks a lot of the right boxes – commendable performance, handsome looks coupled with decent equipment levels without breaking the bank. While the Hyundai Elantra Sport is ready to challenge the best from Japan and Germany, as a consumer, are you ready to commit to an unconventional choice?
---
---
---
---
Comments