Selangor Targets 24-Hour Pothole Fixes With New Filler Premix, Senator Says KL Road Repairs Are A Shambles
Auto News Called Cold-Mix Carboncor, this new premix formula is what road maintenance contractors in Selangor will be using to patch up potholes within the state, which during its launch at the JKR office in Gombak was cited to allow potholes to be fixed within 24 hours of being reported.
Zaidy Abdul Talib, State Infrastructure and Public Facilities Committee chairman, said that concessionaires would be instructed to patch up every pothole within their respective areas as soon as possible, with a loose time frame set at within one day. Using the excuse of low or insufficient funding would not be accepted, writes The Star.
"In the past, concessionaires only patched up potholes based on a budget but now they have to patch up every pothole," Zaidy said, adding that the bidding process for the new five-year agreement have already begun as the current concession agreements will end on December 31st.
"This time we have decided to open it to three concessionaires, for better check-and-balance. This way if one of the concessionaires fail to fix the potholes, we can pass the task to the other two," he said.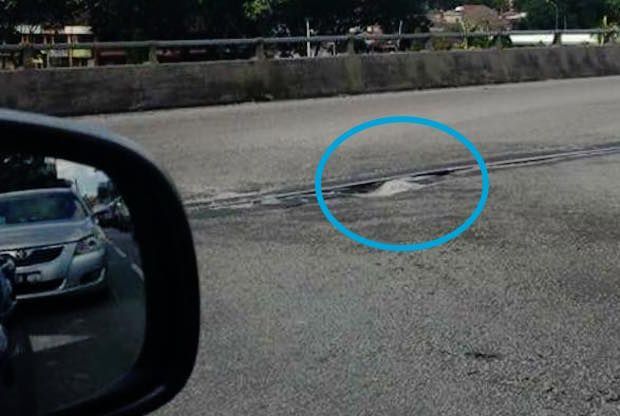 An infamous pothole to the residents of Bandar Menjalara in Kuala Lumpur, causing some cars to have broken rims along with burst tyres.
The new premix uses water as a binding mechanism, which allows for quicker and easier resurfacing even during the rainy season. Industry experts say that water binding will help ensure the rain does not damage the repaired roads, which is a common problem with the brand of premixes used to fill in potholes previously.
JKR Selangor director Datuk Hamizan Mohd Inzan, who attended the launch and demonstration for the new Cold-Mix Carboncor premix, said they were still conducting tests and comparisons with other Cold-Mix brands for road repairs.
Also in attendance was Subang Jaya municipal council president Datuk Nor Hisham Dahlan, who said that MPSJ has ordered 300 bags of the substance and will begin patching holes in Puchong to test its durability and claims of ease.
"We do not want to wait, we will test it out immediately and monitor it for a month. If this works, we will load it up in the lorries and drive around looking for potholes to fix," he added.
Meanwhile, Bernama reports that a senator during a debate in the Dewan Negara yesterday, called into question the quality of roads in the national capital, Kuala Lumpur. Senator Shahanim Mohd Yusof said there are many cases of roads being in bad condition again not long after they were claimed to be repaired - a condition that many KL-ites that attest to experiencing and also one that tarnishes the image of Kuala Lumpur, especially to visitors.
"I am perplexed at the roads in Kuala Lumpur. They are repaired today, but tomorrow, the day after or even this evening, they are damaged again. Are the ministry and the parties responsible monitoring the appointed contractors?"
"I thought the problem only occurs in the kampung areas when in actual fact, it is the same in Kuala Lumpur," she asked during a debate on the 2016 Supply Bill.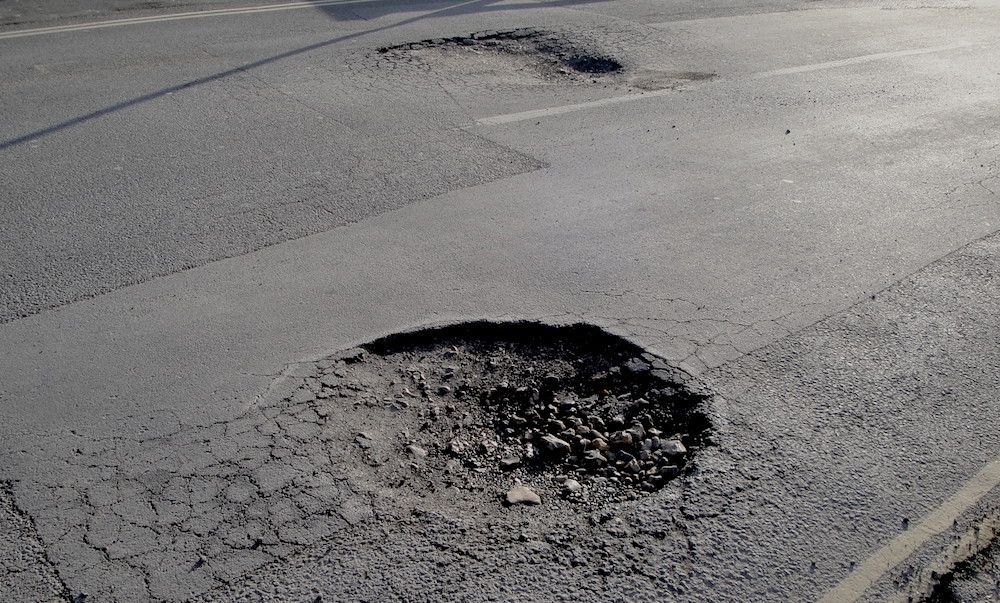 ---
---
---
---
Comments