Shanghai Auto Show Protestor Shouts "Tesla Brakes Fail!" Before Security Rushed In
Auto News Yesterday, Monday 19th April, marked the first day of the 2021 Shanghai Motor Show, which is a rare type of live in-person event to see take place since the pandemic hit. Though we're glad to see their return, organisers there were perhaps annoyed and a bit bewildered to find a sole protestor disturbing the peace.
---
One woman, who identifies herself a Tesla owner, stood up on a Model 3 on display while wearing a custom made t-shirt that said "Tesla brakes lost control" while shouting her complaints to a crowd of onlookers, but at least she was nice enough to remove her shoes before scaling the car. Reports say another protestor was accompanying her, but remained on the ground.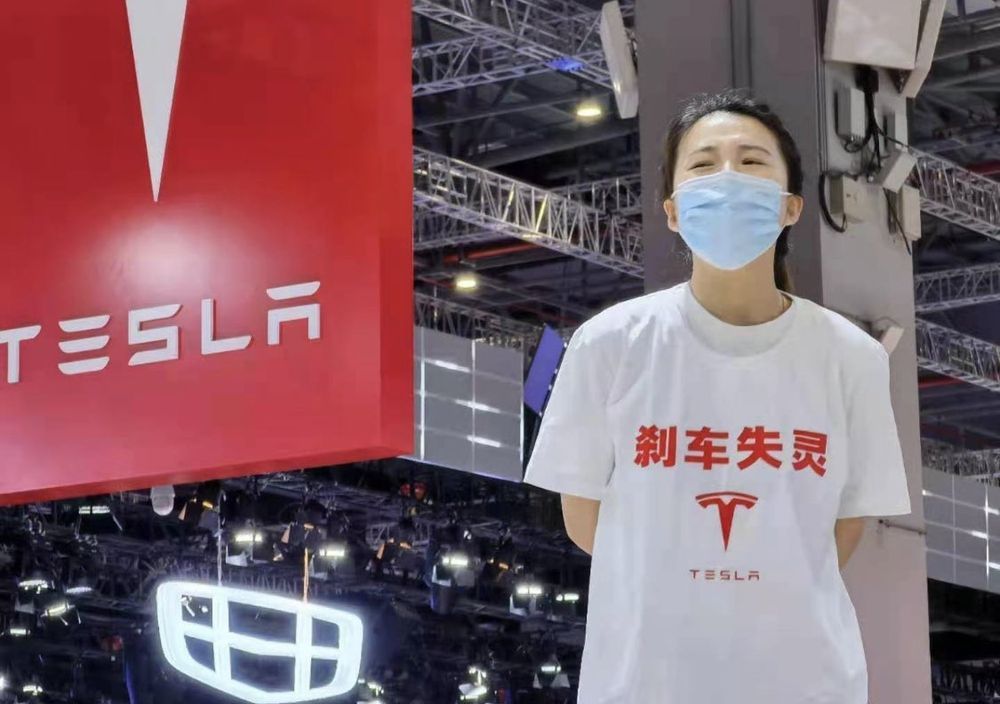 Predictably, this commotion quickly drew the attention of security personnel, who attempted to block her from view with opened umbrellas but were swatted away. Eventually, she was removed from her perch and 'escorted' out of the show floor.
Following the ruckus, there was speculation as to whether her claims are valid, perhaps a victim of a legitimate fault with a Tesla vehicle that resulted in brake failure. With regard to her identity, it is uncertain if she is the same woman in Henan, China, that sat in protest on her damaged Tesla Model 3 and is demanding a full refund.
Back in March, this owner started a social media campaign to draw attention to what she claimed to be a near-death experience for her and her family when "the brakes on my Tesla Model 3 vehicle failed" when it was involved in a collision with two other vehicles, according to a local news outlet. Her father was driving the car at the time on the 341 National Highway.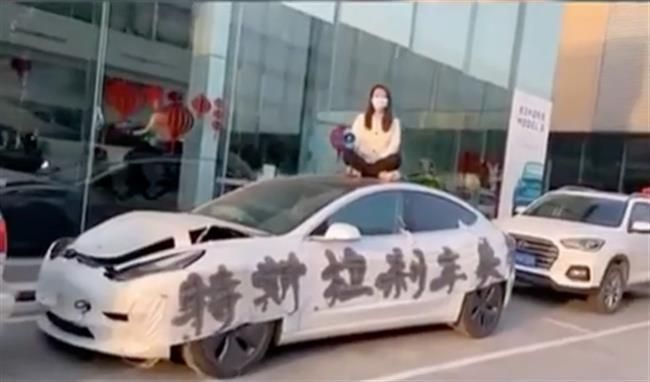 Among other pieces of evidence, Tesla analysed the on-site photograph data captured from the on-board computer and found no abnormalities; that the car was travelling at 118.5km/h with all the braking systems and active safety functions fully operational.
This definitely isn't the first time that the US electric carmaker has come under scrutiny, from battery fires to build quality issues to, most frequently, complaints on their AutoPilot autonomous driving system.




For more latest car news, reviews, car buying guides and videos visit us at Carlist.my Auto News.
Check out all the best new & used car deals in Malaysia at Carlist.my.
Sell your car fast with the best offer? Visit us at CarlistBid.my.
Get the latest new car promotions at New Car website now.
---
---
---
---
Comments