Shell Lubricants Now On Shopee Mall
Auto News In a time where we're being advised to stay in whenever you absolutely do not need to go out, online shopping has hit a fever pitch - and Shell is grabbing some of that attention with Shopee.
---
It can be pretty hard to tell whether the products you're buying are the real deal or not - especially when it comes to car components. Things could be fake or parallel import, which makes it extremely difficult to know if the products are designed for your car, or if they will end up damaging your car. That's why with many online shopping platforms, brands have decided to create official stores through which they can sell their products.
Shell is the latest in a line of companies to follow this line of thinking, and with the launch of their official store on Shopee, buyers can be assured that they're getting the real deal. After all, there are plenty of fake Shell products on the market that can damage or even completely destroy your engine if you're not careful, and there's the added benefit that Shell is willing to support buyers who purchase their products - things you would not get with a parallel import.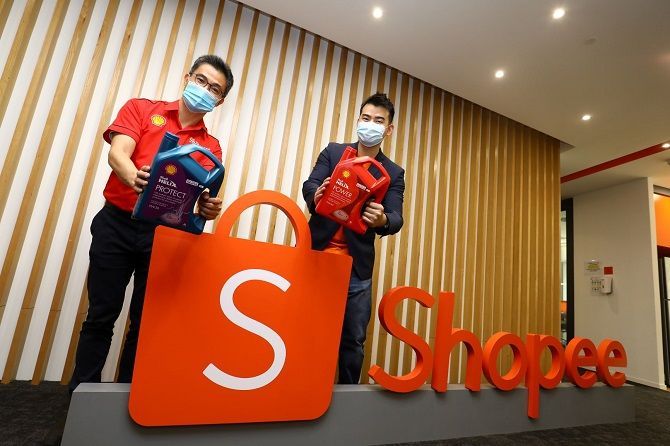 There's even a 15-day free return policy - though we're not entirely sure how this would work with a lubricant. Shipping is free nationwide which is great, and there are plans to expand the range of products beyond just lubricants for cars and bikes, as even official Shell merchandise and Shell SELECT products are in the pipeline.
In addition to the online store, Shell has been actively monitoring and shutting down operations on e-commerce platforms that are known to provide fake products or parallel imports. In the first half of 2020 alone, 278 online listings were flagged and removed, on top of 179 online stores being shut down.
Shell Malaysia advised consumers shopping online to protect themselves by buying official genuine Shell lubricants only from the Shell Lubes Official Store on Shopee with 'Untuk Pasaran Malaysia' labels complete with QR codes that can be authenticated via the Shell SHARE website.
---
---
---
---
Comments