Shell Malaysia Introduces Euro 5 Diesel
Auto News It has been a long time coming, and Shell Malaysia has made their move to introduce their Euro 5 grade diesel today at the NKVE-Damansara Shell station.
Called Shell FuelSave Diesel Euro 5, the imported fuel is available at five stations around Peninsula. According to Shell Malaysia Trading's managing director, Azman Ismail, plans are underway to open another 15 stations by the second quarter of next year.
Following the government mandate for Euro 5 diesel, the fuel is being sold at a 10sen/litre premium over standard Euro2M diesel, at RM2 per litre.
Azman says that stations selling FuelSave Diesel Euro 5 will continue selling the standard Euro 2M grade diesel concurrently, though he assures that the new diesel fuel will always be sold from pumps under the canopy of the station rather than the outdoors pumps, which is often frequented by heavy vehicles.
Euro 5 grade diesel comes with an ultra-low sulphur content of only 10 parts per million (ppm), whereas the standard Euro 2M diesel comes with a sulphur content of 500ppm. This low sulphur diesel allows for advanced diesel engine and emission control systems to perform optimally, and prevents the dreaded build up of sulphur deposits that could affect modern diesel engines that haven't been optimised for high-sulphur content fuels.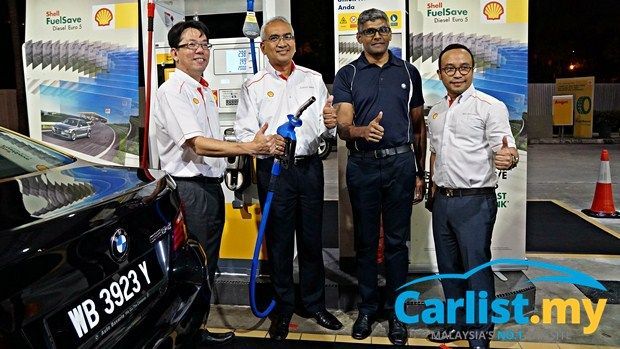 BMW Group Malaysia, who has been driving the introduction of Euro 5 specified fuel since 2009, was present at the launch of the new diesel fuel. Their presence was also a highlight to their partnership with Shell Malaysia in creating awareness on the importance of fuel efficiency and emissions responsibility on the road.
"We at BMW Group Malaysia would like to congratulate Shell Malaysia on the introduction of their new fuel, which is an important step forward for diesel drivers in Malaysia to have access to the newest specification of diesel fuel at the stations for better performance and efficiency of their vehicles," said Sashi Ambi, head of Corporate Communications for BMW Group Malaysia.
"The availability of Euro 5 specification diesel will also be instrumental in driving the introduction of the latest modern and more fuel efficient diesel vehicles in the country."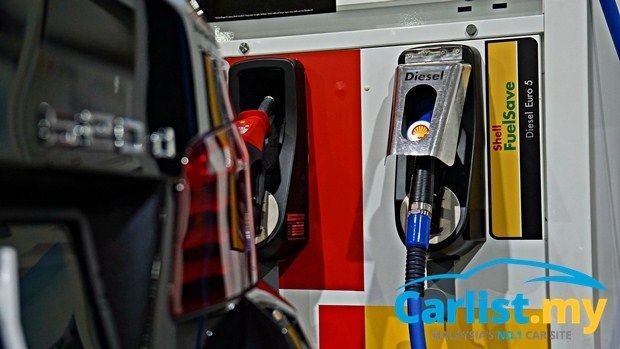 Marketed under the FuelSave branding for Shell's effciency optimising fuels, the FuelSave Diesel Euro 5 comes added with Shell's Active Efficiency Ingredient to improve engine efficiency, as well as a special detergent additive that is designed to maintain engine condition by helping prevent the build-up of injector deposits.
Presently Shell FuelSave Diesel Euro 5 is available at the following stations:
Koperasi Pekerja-Pekerja Shell Malaysia, NKVE-Damansara Highway, Selangor
R&Z Aktiviti Entreprise, Tapah Rest Stop, Perak
Mentari Ria Resources, Tanjung Malim Layby, Perak
RA Talang, Bandar Ayer Keroh, Melaka
Luruhmas Sdn Bhd, Pasir Gudang Highway 2, Johor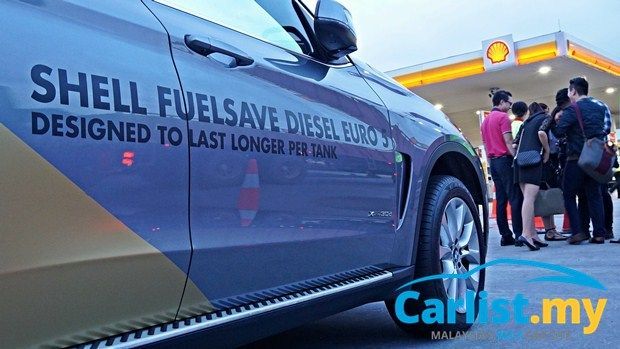 ---
---
---
---
Comments