Shell Partners with Krispy Kreme and Boost Juice for its Retail Store
Auto News Shell Malaysia has just introduced a fresh new look for its Shell Select store in SH Shell Damansara Jaya. The changes are part of the three-year transformational Welcome to Shell programme which focuses to provide one of the best hospitality to road users in Malaysia and the new retail concept is designed as a food oasis for motorists.
Expanding its food and beverage selection, Shell has brought on board the Krispy Kreme and Boost Juice brand which is franchised by the Berjaya Corporation Bhd to compliment its already available quick grab and go coffee and pastry outlet, Deli2go.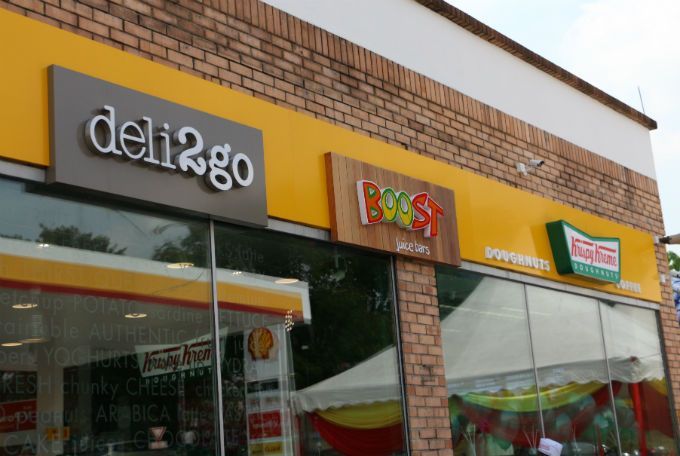 "Based on our research, we discovered that at least 76% of a brand is due to the retail experience customers have on-site. Taking into account these findings and understanding the needs of our customers, we have launched the new retail concept for Shell Select at our flagship stations to give motorists a more pleasant experience on-site, as well as choice and value," said Shell Malaysia Trading Sdn Bhd and Shell Timur Sdn Bhd managing director Datuk Azman Ismail.
Apart from the Damansara Jaya being the first station to feature such upgrade, Shell plans to roll out the new concept design to 30 other stations by this year. Partnering with both local and international food and beverage retailers, each station will be personalised with various food assortments to suit its customers' requirement.
Additionally to enhancing 30 of its stores to its new concept, Shell also announces its plans to refurbish an additional 100 existing Shell Select stores to a premium setup with seating lounges, complimentary Wi-Fi and electronic charging stations.
In conjunction with the launch, customers can enjoy a buy one free one donut offer at Krispy Kreme and a second cup of Boost Juice at a half price at the SH Shell Damansara Jaya station.
---
---
---
---
Comments