Shell Treats Top Trade Partners to Unique BMW Motorsport Driving Experience
Auto News Eighteen top performing Shell Helix trade partners from different regions across the country were treated to an exclusive BMW Motorsports Premium Technology Partnership in Munich, Germany recently.
The event, which was also co-created with the BMW Driving Experience, saw participants having the opportunity to learn and execute 180-degree backwards spin and complete slaloms from expert instructors from BMW Motorsport. Participants were then treated to passenger laps in a BMW M4 road car.
Aside from practical driving lessons, guests also learnt about the science behind the technical partnership in the bespoke "Shell Helix Ultra DTM Garage" where they witnessed a live oil analysis in the Shell mobile Track Lab. They were also given a virtual reality tour of the product benefits of Shell Helix Ultra with PurePlus Technology and viewed the Shell BMW M4 DTM replica car up close.
"This once-in-a-lifetime event we have delivered together with BMW Motorsport and BMW Driving Experience showcased the performance and benefits of Shell Helix Ultra with PurePlus Technology. As Premium Technology Partner for BMW Motorsport, Shell Helix Ultra has privileged access to all the professional BMW works drivers and it was fantastic to have them join us in Munich to share the importance of a premium motor oil in enhancing engine performance and put it to the test together with our guests. We are excited to host more Malaysian workshop owners to this money cannot buy experience," said Alexander Ip, Shell Helix Global Brand Manager.
"This year, Malaysia had sent a total of eighteen top performing workshop owners from different regions across the country to this money-cannot-buy experience with BMW," said Leslie Ng, Shell Lubricants General Manager for Malaysia & Singapore. "We are looking forward to more of such unique experiences in 2016."
The Munich event was held to celebrate the BMW Motorsport Premium Technology Partnership, which saw the participation of more than 200 guests and staff from 27 global markets. During the trip guests also had the chance to explore the scenic and historic city of Munich and soak up the Bavarian culture. The event climaxed with a Gala Dinner at the BMW Museum, where Shell Helix and professional BMW works drivers joined guests for an exclusive awards ceremony.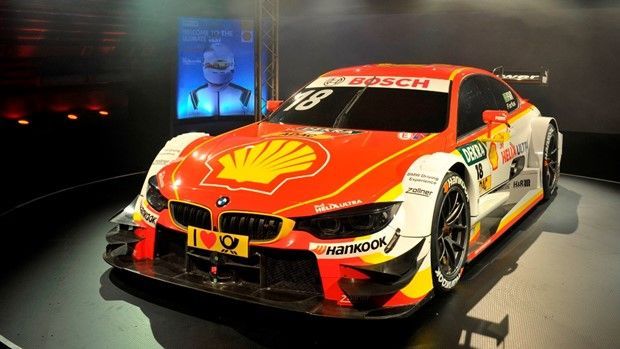 ---
---
---
---
Comments