Sony Gets Bored Of Making TVs and Radios, Develops A Car
Auto News Yes, you read that right – Sony just took the world by surprise when it presented an electric concept car called the Vision-S at the ongoing CES 2020 exhibition in Las Vegas.
Powered by two 200 kW electric motors that produce a combined 536 hp, the electric concept sedan is able to do the century sprint in just 4.8 seconds while clocking a top speed of 240 km/h.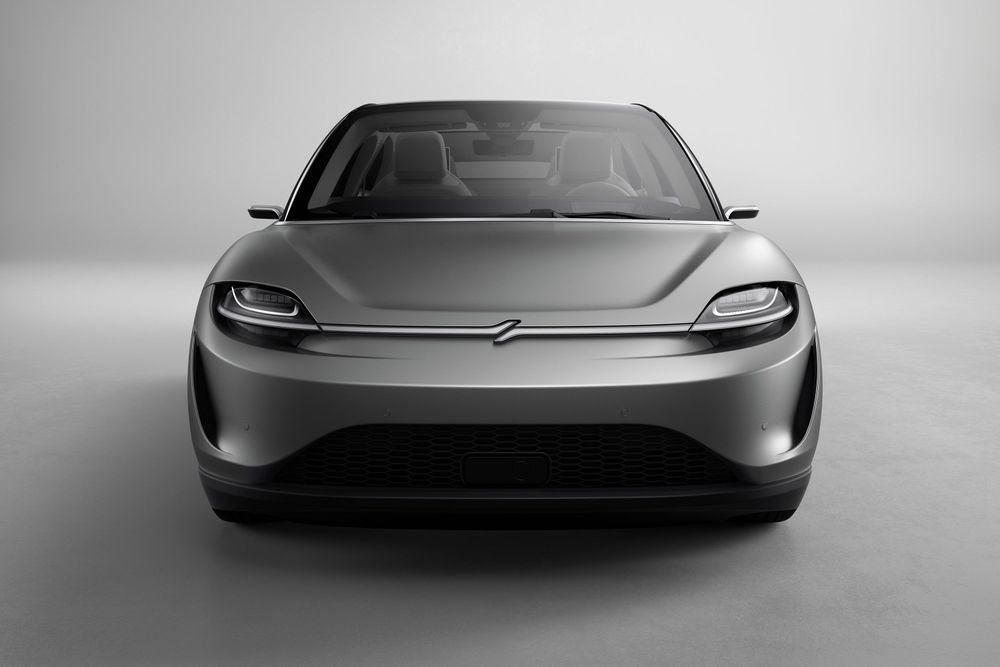 Measuring 4,895 mm long, 1,900 mm wide, and 1,450 mm in height, the Vision-S Concept is a four-seater sedan which also comes with AWD technology.
The Vision-S also adopts a newly designed EV platform which enables its application for various uses and car types such as SUVs and also MPVs, which hints at the possibilities of Sony coming up with different types of vehicles in the future.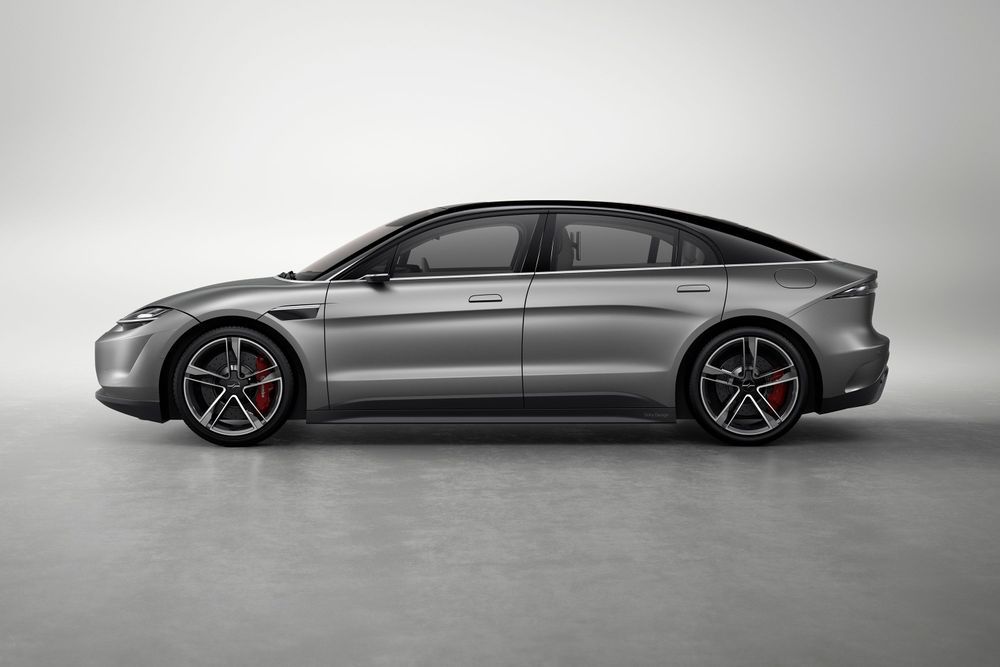 Complementing the platform is the operating system which is designed to support constant monitoring through connectivity that is enabled by a 5G network and over-the-air (OTA) system updates.
According to Sony, the vehicle's system will endlessly evolve by working together, undergoing reintegration and being continually updated and optimized.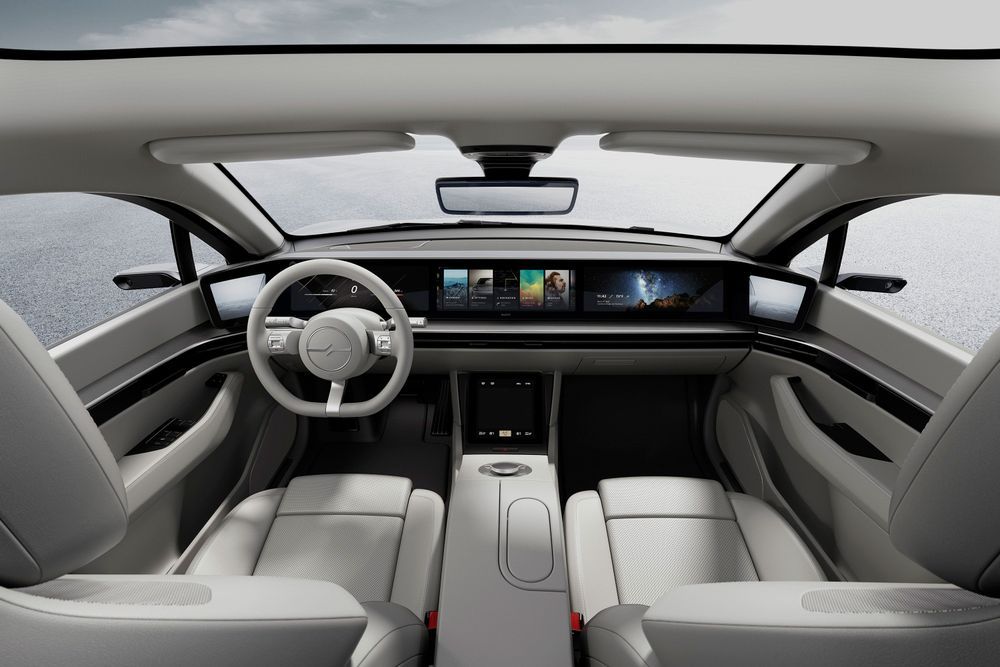 One of the main highlights of the Vision-S is how ready it is for the forthcoming autonomous driving era, with the "Safety Cocoon" concept, which comprises the "Oval Sensing" system that has 33 sensors (including Sony CMOS sensors) installed both inside and outside the car.
While keeping a watchful eye 360 degrees around the body, safety is also thoroughly monitored when the car is in motion. The cocoon-like layout also underlies the "Oval" design theme.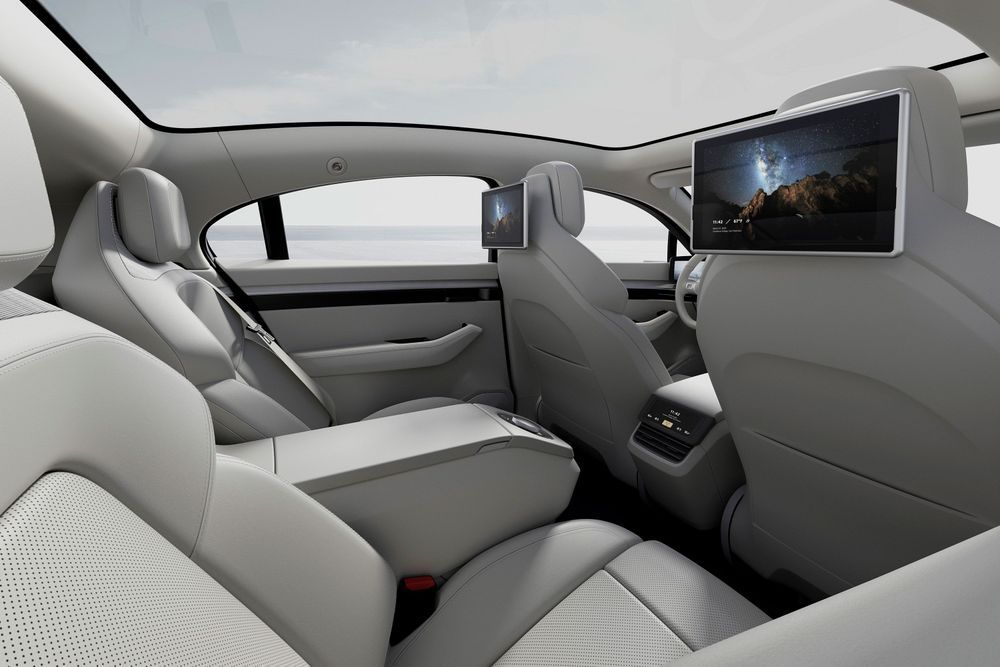 The network of sensors throughout the car also enables 360-degree recognition of traffic conditions. The sensors then provide precise driving assistance, such as advanced cruise control, self-parking and auto-lane change functions, that corresponds to Level 2+ driver assistance.
It not only enables safe, secure driving but also allows energy efficient driving and stress reduction.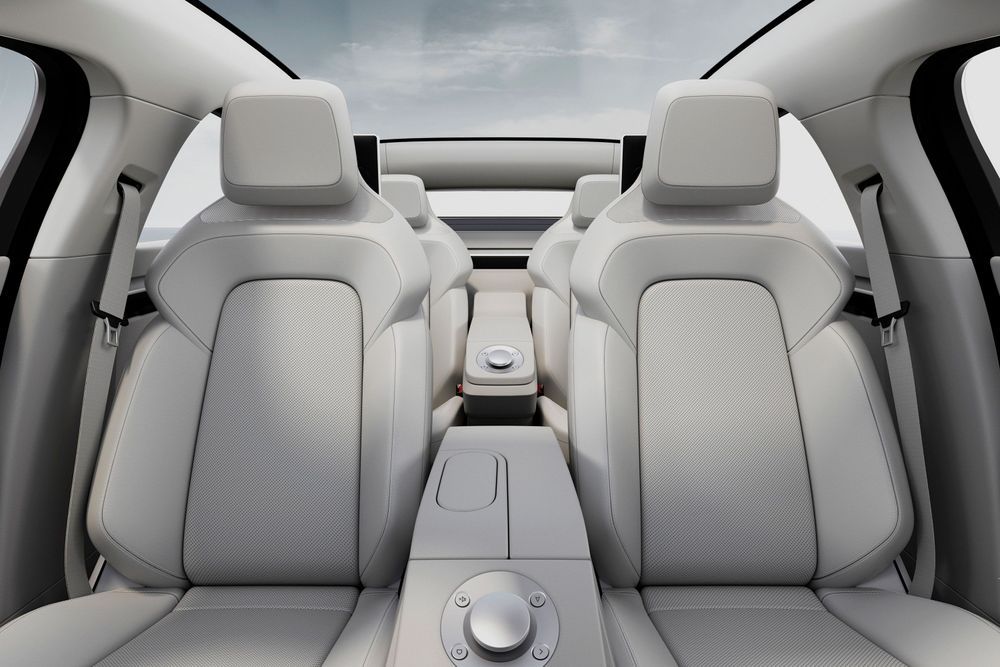 According to Sony, software updates allow for continual performance upgrades, with the aim of ultimately achieving Level 4 or higher self-driving in the future.
Inside, the car cabin will evolve into a comfortable environment, like the space inside a living room.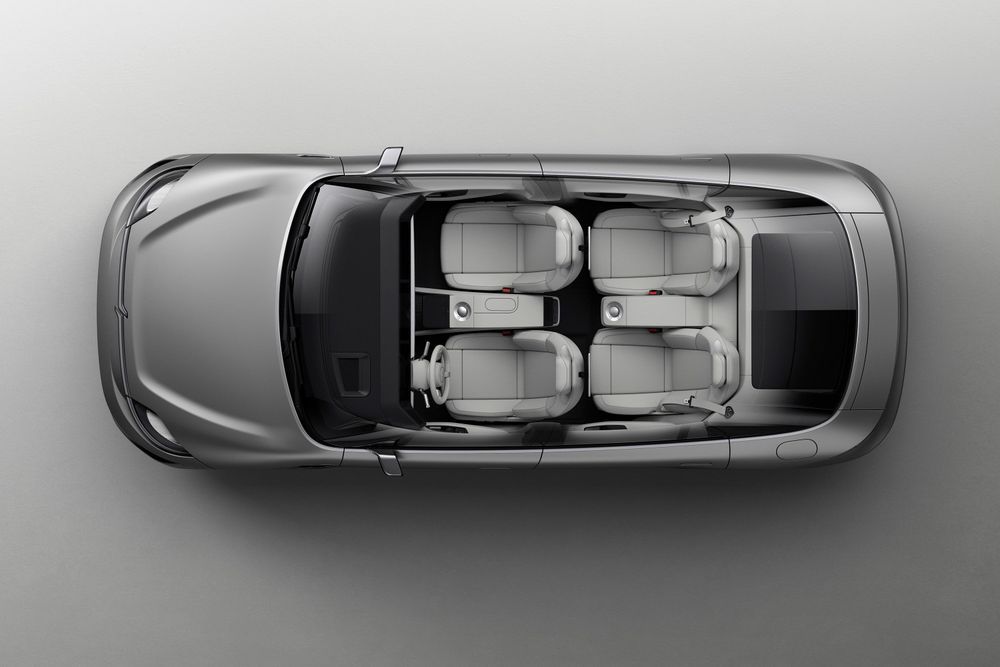 Sony said that it wants to create a mobile entertainment space with a field of sound that encapsulates the entire body, a luxurious visual world of moving images, and intuitive user interfaces.
Speaking of entertainment, the Vision-S also comes with a "360 Reality Audio" system, where object-based spatial audio technology is utilized to recreate vivid realism that makes people feel like the artist is performing right before them.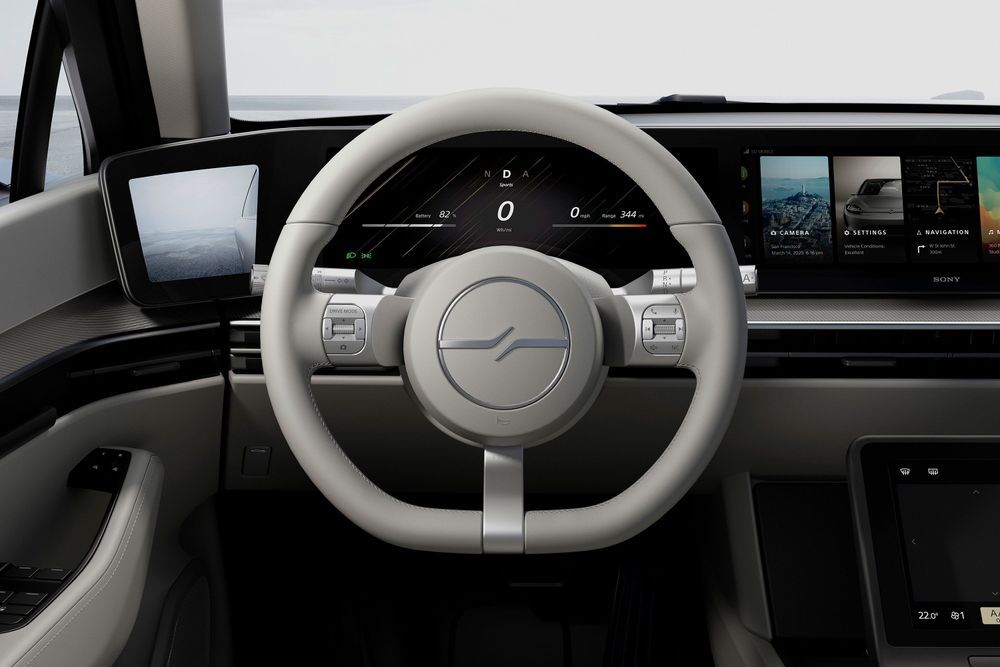 Each musical element, such as vocals or instruments, can be placed in a spherical sound field based on the artists intended position. During playback, sound comes from 360-degrees around the listener to recreate performances with invigorating reality.
That being said, Sony has not released details revolving around the powertrain capacity and capabilities, or if it will ever produce this car, but it looks likely.
---
---
---
Comments