Speed, Space, Seats, And No Pollution – Is Tesla's Model X Truly An SUV Without Compromise?
Auto News American electric car company Tesla Motors yesterday took the wraps off its long-awaited Model X, an SUV that's the third car in its history following the Roadster and Model S. It's a new market that Tesla is aiming at, and one that hasn't had a compelling electric entrant. Does the Model X have what it takes?
The Model X's development was stretched several years, and Tesla said it took pains to make sure it was ready before finally unveiling it. The question is - was that wait worth it?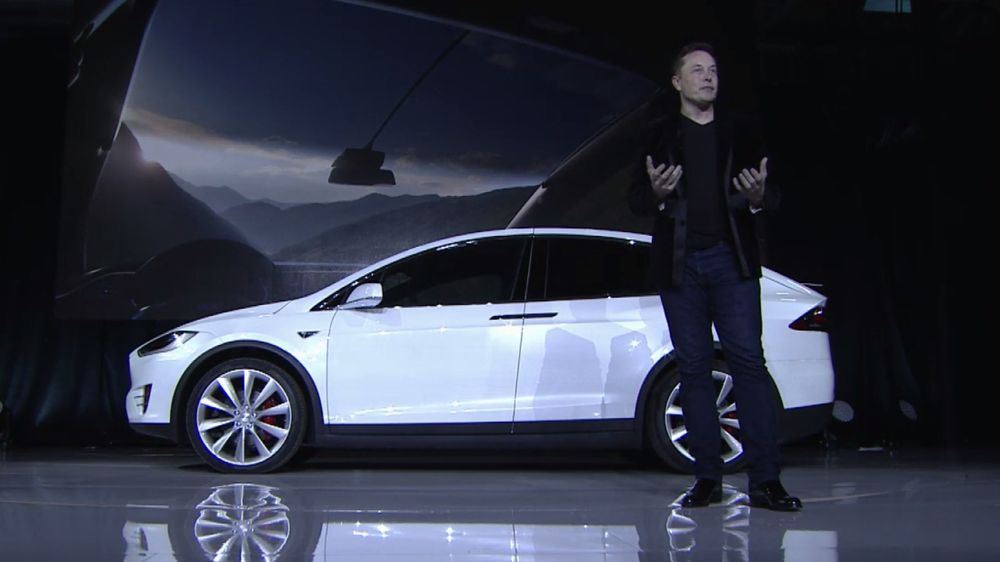 First of all, what is it? The Model X is an SUV, although it appears to not have much by way of ground clearance. As such our guess is it will be mostly relegated to city driving and perhaps some dirt or snow-covered roads.
But its not like other SUVs. Yes the electric powertrain is the key differentiator, but also since it is essentially a Model S underneath, the X shares the same powertrain that's capapable of crazy levels of performance which – in top spec 762hp P90D guise with the Ludicrous Speed mode option fitted and enabled - makes this SUV a match for a Porsche 911 Turbo with a century sprint time of just 3.2 seconds.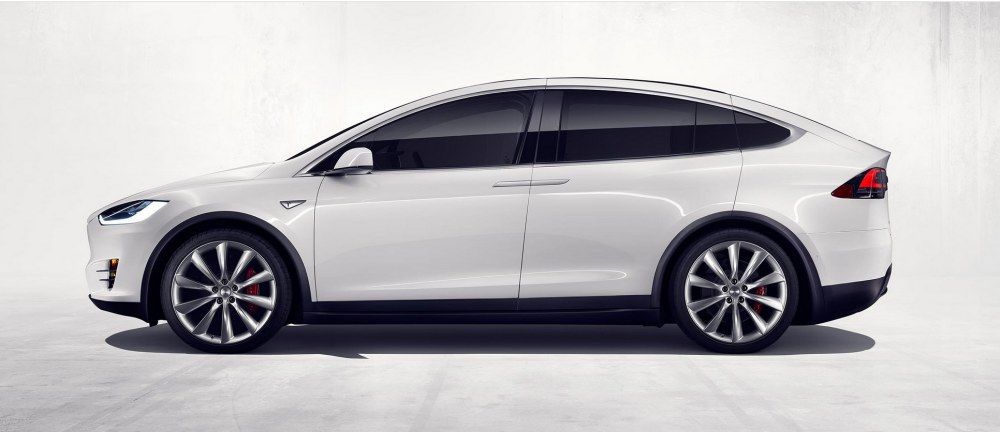 There are two electric motors on the Model X, one feeding each axle for all-wheel drive, and taking energy from a 90kWh battery pack that is good for a claimed EPA-estimated range of 402km (250 miles) under normal driving.
And we're sure by now you've noticed those doors. Tesla coins them as "Falcon Wing" doors, and its one of those features that most sneered off as merely the 2012 concept's attention-grabber party trick and would never make it to production. Well they were wrong, and the doors are here.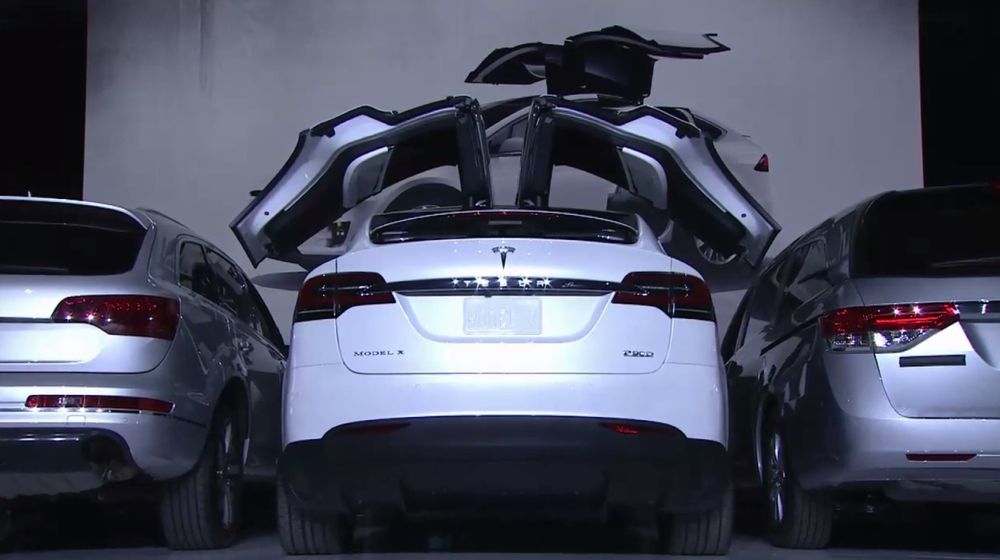 Providing access to the second and third row seats (it is a family car that can seat seven adults, after all), the Falcon Wing doors operates via two hinges that lift up and over. While demonstrating them on stage, CEO Elon Musk had two other vehicles park up very closely next to the Model X and showed how they need very little space to open.
There are three sensors (capacitive, inductive, and sonar) to adjust the angle and height to avoid obstacles while opening. Other than that, they just look amazing and also cleverly resemble Tesla's 'T' logo when both are opened.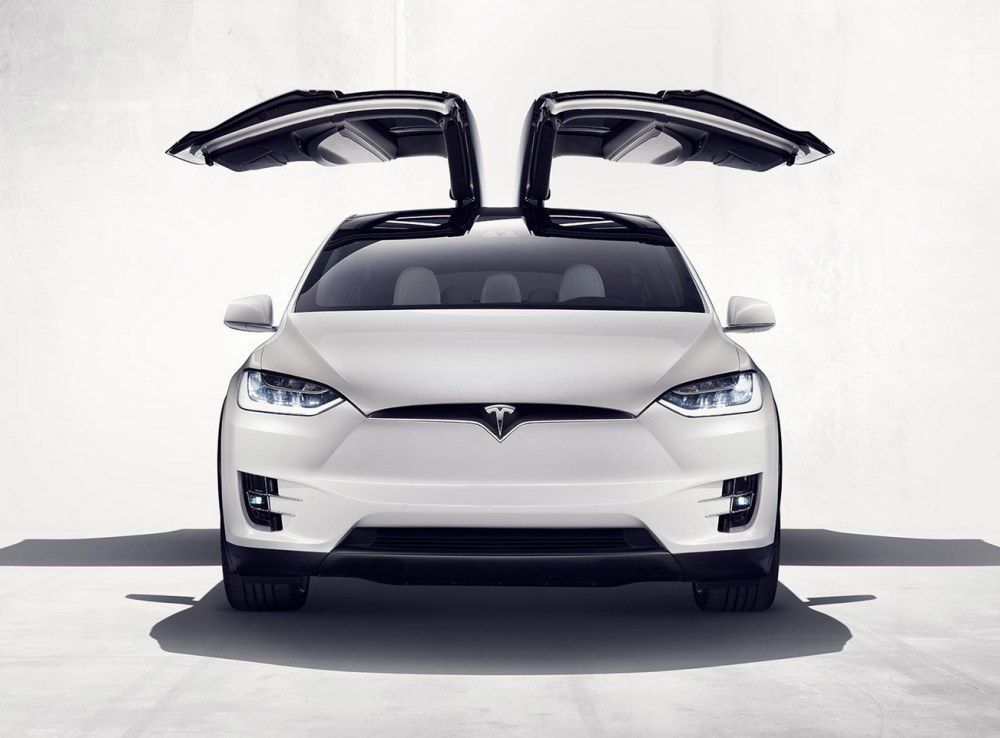 Tesla is also touting the Model X as being the safest SUV out there For one, as there is no engine the Model X features a spacious front truck that, aside from the boost in practicality, acts a large crumple zone in the event of a crash. It is also less likely to roll over than other cars as the floor-mounted power cells creates such a low centre of gravity. The battery support structure, meanwhile, provides increased side impact protection.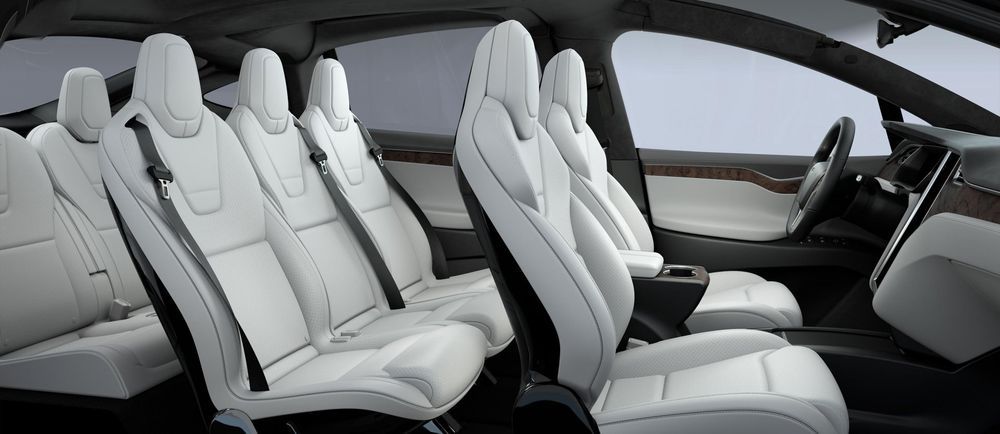 At least on paper, the Model X does seem offer everything it claims, and offer it in style. Should the big boys in the SUV space be worried? After all, an Achilles heel of many (if not all) conventional SUV's are their big engines and fuel consumption, problems that Tesla's cars are immune to. Even so, the Model X offers that in addition to power and performance that, in this space, can only be caught up to by nothing outside of the likes of the Porsche Cayenne Turbo S or Bentley Bentayga.
All that being said, the Model X isn't what you'd call 'cheap' with prices starting around 130,000 US Dollar mark (approximately RM570k, excluding taxes of course). To that end, Tesla plans to introduce a more affordable mass market vehicle called the Model III by 2017 which they say would cost $35,000 (approximately RM136k).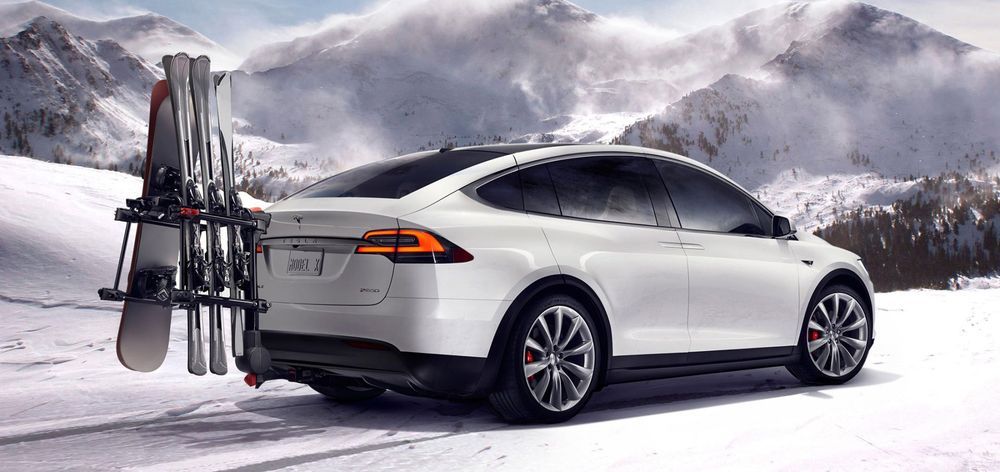 ---
---
---
---
Comments